What's the best aspect of the Leo Pisces relationship?
The strength of the Leo Pisces relationship is the ability that the two signs have to continuously improve thanks to the teachings that each receives from the other. The sign of Pisces reveals the importance of a sensitive and understanding soul, Leo teaches that commitment and determination are fundamental because of a dream to be transformed into reality.
Are Pisces and Leo compatible?
The Sun and the Moon are also two opposite planets and yet they share the same sky. This is a practical demonstration of the fact that couple connection does not always depend on how similar one is. Leo is a joker who always thinks he is right. And Pisces paves the way for them to travel together.
Tensions can indeed arise between the two zodiac signs. Most often due to the diversity of approaches and lifestyles. But Leo always knows how to be forgiven and melt the chill that falls on the side of Pisces.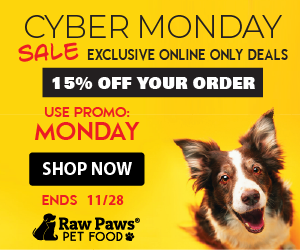 More rigorous, precise, and rigid than Leo, Pisces know their stuff and linearly follow life. An aspect to which the Leo tends, without being able to completely make it of him. In short, diversity brings richness and it seems to us that this is the most emblematic case!
Pisces and Leo are said to be compatible matches because they share similar signs and traits. They have a strong connection with their intuition, emotions, and spirituality. They are also very communicative and intuitive with each other. They have a lot in common, making them an ideal match.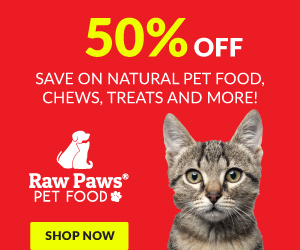 The Pisces and Leo compatibility in bed
The Pisces and Leo love's life in bed it's not bad! After understanding that in a certain sense Pisces and Leo get along well, or at least they can stand each other, Pisces and Leo need to enjoy emotional freedom.
Pisces love for Leo is deep and emotional. Without a doubt, there is a deep connection between Pisces and Leo, which can be described as intuitive and passionate.
22 Interesting Things About PISCES MAN IN BED
How is the Pisces man in bed? Here is a list of little secrets to find out what your Pisces man in bed likes and beyond. Ruled by Neptune, Pisces experiences deep sexuality. His tendency towards the mystical sublimation of the senses is weakened by the influence of Jupiter, while the action of Mercury is almost
www.zodiacenthusiasts.com
The more generously they behave with each other the more preciously good, their union will be. Freedom must always be accompanied by the trust and loyalty provided by each to their partner, to achieve harmonious and pleasant compatibility.
Since Leo is only happy if, in the center of the room, a touch of admiration (specifically, the fact that Pisces focuses all of their attention on Leo) will lead to a satisfying mutual exchange of energies, at least for some time.
Pisces is very ingenious and complacent in bed, which is exciting at first, but such exotic behavior could become a bit unpleasant for Leo if they start to go too far.
Leo is truly extravagant and loves to dominate. His roar will make Pisces tremble, but if this adopts a subdued pose, Leo's instinct could immediately be to growl and attack the jugular.
Leo and Pisce's compatible friendship
Pisces and Leo are two of the most compatible signs in the zodiac. They share a lot of common interests, and they're both very loyal friends.
They are a good match because they can balance each other out, and they're always there for each other when things get tough. Leo is the more domineering personality type, so Pisce's friend can be a little passive at times. But together, they create an incredible long-term relationship.
Pisces Friendship | What Everyone Must Know
Pisces Behavior With Friends The good thing about Pisces Friendship is that it makes them very emotionally when they're around with their friends. Typical Pisces likes a friend who is confident and who is able to restore confidence back to troubled Pisces. Emotional Pisces needs to perceive pure honesty from his/her friends. Pisces is very
www.zodiacenthusiasts.com
From this point of view, the Pisces and Leo union is truly formative where the signs show deficiencies, some for too much courage and little emotion, some for too much fear, and a little spirit of initiative.
One area in which this formula could work well is teamwork because it is possible to touch aspects that deserve the different sensitivity of these two signs, which are as different as they are complementary in many respects.
How do these two signs behave in friendship?
When Pisces has doubt and needs to seek advice, she should go straight to Leo. The dreamy spirit of Pisces makes his life a bit complicated because he often finds himself alone in his utopian way of seeing things.
Leo, much more down to earth, immediately makes him understand where he is wrong thanks to his courageous attitude. There is nothing like having a Pisces friend, and pairing them up with someone else who shares their zodiac sign can be even more beneficial.
The Truth About LEO FRIENDSHIP
Leo's Behavior with Friends Everyone wants to be friend with Leo. Why? Because Leo is a very socializing person who tends to treat friends with respect. On the other hand it's what Leo would want in return. Based on these principal rules Leo shines in every aspect of friendship. One true fact is that Leo
www.zodiacenthusiasts.com
Pisces and Leo Friendship is a nice duo, where Pisces finally manages to find the security he is almost totally lacking. On the contrary, Pisces will be useful to Leo to show him the world from a more dreamy and less energetic perspective, it will make him appreciate all the beauties that need to be explained because they are not immediately understood.
How is the Pisces and Leo marriage compatibility?
The Pisces sign and the Leo sign are a good match because they share many common interests and values. They are both creative and intuitive, so they can communicate very easily and build a long term relationship based on trust.
They also share a natural affinity for the arts, which makes their partnership ideal for someone passionate about performing or creating. Overall, the Pisces sign and Leo sign make an excellent team and can support each other through thick and thin.
Leo may get tired of the constant need to demonstrate and reaffirm the love of Pisces. After all, who is the central figure in the relationship? This is not an easy union. They will need to try harder than they are usually used to.
The ideal would be to find a common cause towards which to focus one's energies, as the relationship alone may not be enough for a Leo, although the sensitivity and keen understanding of typical Pisces relationships go well with the generous spirit of Leo. It will require very strong lunar compatibility, among other factors, for the relationship to last over time.
How well do Pisces and Leo get along?
When they are a good couple, these two zodiac signs can bring a lot of useful things to their connection. Leo is powerful and open, not to mention people in this sign who always do what they want and prefer to take the initiative in any situation.
Unfortunately, their union could completely transform when the couple collides with reality. Despite the love they feel for each other, their characters would not allow them to face the common difficulties of life in an adult way: they could soon find themselves having to start a family without having the slightest idea of how to manage. the situation.
Are Pisces and Leo soulmates?
Pisces and Leo are compatible because they share a lot of common interests and values. They are both romantic and affectionate, and they enjoy spending time together. They make an excellent team because they complement each other well, sharing the same strengths and weaknesses.
Additionally, they are both intuitive and emotional people who enjoy spending time alone. This can make for a fulfilling relationship where each partner can share their thoughts and feelings without fear of judgment. As long as they maintain an open mind, Leo and Pisces's compatibility is sure to be fruitful.
When the water sign and fire sign complement each other in harmony, the Rainbow appears, and this magic of colors is what these two signs can achieve if they can cultivate their relationship with love, trust, and an inspiring recognition of their respective talents. If all these characteristics were respected, the relationship under the covers would be booming!
These two signs need to give themselves freedom because they suffer if they feel they don't have enough. This particular aspect could facilitate relationships between lovers precisely because of the good degree of emotional freedom that Pisces and Leo would be able to maintain.
Are Leo and Pisces sexually compatible?
The Leo zodiac sign is attracted to sexy but vulnerable Pisces. For his part, Pisces feels attracted to Leo when he realizes that Leo has a warm heart and inner strength that can help him when the terrors of the night are lurking. Their degree of compatibility and complementarity can be very high.
Since Leo is a fire sign and Pisces a water sign, the sexual aspect can even become very erotic. Leo, without a shadow of a doubt, will enjoy the attention, and Pisces will feel special for having been chosen by the King (or Queen) of animals.
Pisces, being a moving sign of water, enjoys the power of lucky Jupiter and creative Neptune. This expansive feature gives Pisces a love of photography, glamor, and fantasy, although it risks turning him into an incurable daredevil.
Are Pisces and Leo compatible as lovers?
Leo Pisces match as lovers, because they share a lot of common interests. They both love spending time alone, reading, and spending time with their families. They also have a strong spiritual connection which makes them very compatible. However, some things may not be compatible between them.
For example, Pisces is more introverted while Leo is more outgoing, and this may clash sometimes. Overall though, these two Signs are great for each other and can have a very fulfilling relationship.
Pisces is idealistic, even mystical, and both intrigue the other for the charm of difference. Despite this, Leo will have to be careful not to oppress this rare and circumspect creature, since its active extroverted nature of Leo does not fit too well with the introspection of the dreamy Pisces.
Pisces may also be quite deceptive, even dishonest on certain occasions, which is not particularly compatible with Leo's a proud and positive character.
Are Pisces women and Leo men compatible?
A Pisces woman and a Leo man have low marriage compatibility. However, if he accepts that he has a wife who is otherworldly and whom he will never fully understand, they will be able to make their relationship work. He will provide her with grounding and protection and she will bring magic and beauty into their lives.
Interesting Facts About Pisces Woman
Pisces Woman In Love Pisces woman experiences love in many ways, but most importantly her love is experienced as an important moment of her existence, in which she is able to express the best part of herself. Her importance counts a lot, especially that of her partner which turns out to be entirely necessary for
www.zodiacenthusiasts.com
Pisces woman and Leo man are a typical couple who, despite the obvious differences, are, from the very first moment, full of passion. Above all, however, together they will be able to create a relationship that represents a great opportunity for growth for both.
The Leo man generally holds the role of leader in the relationship resulting, at times, is impetuous and bordering on aggression. He is a free spirit while she is romantic, introverted, and reserved. They play a romantic tale where he is seen, in the eyes of her Pisces, as a brave knight and as a fragile princess to be rescued.
8 Interesting Facts About Leo Man In Love And Life
What are Leo men like? Leo man is and feels the king of the zodiac. His passions, intense emotions, and excessive vitality are strong. He believes, by nature, a position of authority. A mediocre existence would be unbearable to him. His desire for greatness pushes him to assert himself more and more, day after day
www.zodiacenthusiasts.com
The Pisces woman is almost morbidly attracted to the Leo man and this satisfies the egocentrism typical of this sign. She is influenced by Jupiter and Neptune, while he is by the Sun, together they manage to balance the couple between fantasy and reality, between aggression and creative force.
There is no hard and fast rule when it comes to compatibility between Pisces women and Leo men, but there are some general points that can help.
Firstly, both Pisces women and Leo men are highly intuitive, and intuitive people are usually very compatible with Leo men.
Secondly, both Pisces women and Leo men have a great deal of compassion for others, which makes them very compatible. Finally, both Pisces women and Leo men are natural leaders who will complement each other well in this area.
Are Pisces man Leo woman compatible?
Without a doubt, the compatibility between Pisces man and Leo woman is quite intense. They share many similar qualities, including their strong intuition and creative minds.
The couple formed by Pisces man and Leo woman who, when born, can become, for both, a real laboratory of personal growth. Together, they can learn a lot from each other. Both signs know how to be passionate, generous, and romantic.
Pisces Man Personality And Social Behavior
Pisces Man Behavior Pisces man is hypersensitive and incredibly emotional and motivated, compassionate and generous person. He'd be ready to be moved by the suffering of others, to run and rescue the slightest request for help. Pisces man is the sign of water who needs emotions to survive. Neptune, the god of the sea, is
www.zodiacenthusiasts.com
They also have a few differences that can make for an interesting relationship. For example, Pisces are often very compassionate and nurturing, while Leo is more assertive and headstrong. This can sometimes create tension, but when these two personalities can work together harmoniously it can be a very rewarding partnership.
Leo's woman is strong and determined while he is more introverted, sensitive, and reserved. Most likely, however, they become perfectly compatible when he decides to abandon himself in her hands. The Pisces man can understand her and give her support at every stage of life and this stimulates the Leo woman who loves the role of leader in the couple and her life.
10 Secrets About Leo Woman Love And Lifestyle
How to conquer her? She may seem sweet with her delicate ways, she may also be gentle and calm which seems a similar behavior of a Libra woman. But do not be fooled! She's not soft, neither as wild as anyone may think of her. Try to provoke her a little and see how she
www.zodiacenthusiasts.com
Furthermore, Pisces man is a great dreamer: he lives life like a fairy tale and sees the Leo woman as a kind of divinity. What she does or says becomes fundamental for him precisely because she deeply loves the passion and vitality that she can transmit to him.
Can a Leo and Pisces relationship work?
The love relationship between Leo and Pisces turns out to be enlightening for both signs, who, thanks to this experience, can reach a high level of awareness and personal development. Leo is a sign characterized by strength and determination, who wants freedom and recognition above all else. The sign of Pisces is instead more introverted and reserved, with a deep sensitivity.
Pisces is very intuitive and sensitive, which makes Leo love her for her unique insights and intuition. Leo is also very loyal and supportive, which makes Pisces feel loved and valued. When Leo Pisces relationship turns out to be a true one, both signs can make a great team that can handle anything life throws at them.
From this brief description it is evident that between the two signs there is a strong incompatibility at the character level, but, in the presence of a sincere and profound feeling, these differences can create a unique and inseparable bond.
Leo is naturally pushed towards the position of leadership, and, in the link with the sign of Pisces, also plays the role of the protector who gives security, in exchange, he will receive from his partner all the necessary support for his boundless ambitions.
The sign of Pisces tends to consecrate itself completely to the partner, consequently, its understanding of Leo reaches a very high level and is unknown to the other signs of the Zodiac.
How to make a Pisces and Leo relationship work?
Leo and Pisces are two of the most compatible signs in the zodiac. Here are some things that you can do to make your relationship work:
1. Commit to communicating. Leo is often very communicative, so it will be important for you to be willing to communicate with your Pisces partner as well. Whether it's discussing goals and dreams, sharing your feelings, or just checking in on how they're doing, communication is key for a successful relationship between Leo and Pisces.
2. Be considerate of each other's needs. Just like every other sign, both Leo and Pisces have different needs when it comes to love and relationships. Respect these needs by taking the time to listen attentively and understanding what makes your partner happy.
The planetary influence
The Leo zodiac is influenced by the Sun, while Pisces is influenced by Jupiter and Neptune. The Sun is the symbol of life, strength, and individualism, it gives off light that is transformed into energy for all living beings. Neptune instead symbolizes illusion and has to do with everything related to creativity and innovation. The proximity of the sign of Pisces has a positive influence on Leo, as it allows the latter's energy to be used creatively for beneficial purposes.
Leo is a fire sign, while Pisces is a water sign
This relationship will only develop positively if both Signs commit to a joint effort aimed at understanding their respective needs. The sign of Pisces will teach the Leo partner to be more generous and understanding towards others; Leo, in turn, will be a valid example for the sign of Pisces, who will be encouraged to come out more and to face life with more determination.
Water Signs Compatibility Cancer Scorpio and Pisces
The Water Element – The Water Signs – Cancer, Scorpio, and Pisces The Last Of Four Elements Finally Water Element is the fourth and last of all element. The Water Signs aren't so negative but tend to be shy. The Water Signs are the signs of Cancer, Scorpio, and Pisces. Those who belong to the
www.zodiacenthusiasts.com
The excessive sensitivity that animates the sign of Pisces may be a source of frustration for Leo (too much water that extinguishes the fire); on the contrary, Leo's impetuousness and resourcefulness could provoke a further involution in the already very prudent attitude of the Pisces partner (too much heat that makes the water evaporate).
Leo is a Fixed Sign, while Pisces is a Mutable Sign.
Fixed signs are very powerful and Leo has an almost vital need to feel like the undisputed leader in any situation. Mutable signs are adaptable and can thrive on change. This restless nature comes from being the breakdown before the breakthrough.
The mutable signs of Pisces feel more comfortable occupying a more secluded position and away from prying eyes. If altruism and the desire to make the world a better place represent the main qualities of the sign of Pisces, the Leo partner responds with his incredible vitality and his always decisive and proactive attitude.
Best Detailed Cardinal Mutable Fixed Zodiac Signs
The zodiac signs are classified as Cardinal Mutable Fixed. The Cardinal zodiac signs can be classified as cardinal because they have a lot of energy and like to be in charge. They also have a lot of passion for new things. The Mutable signs are flexible and adaptable to change. Whereas, Fixed signs are the
www.zodiacenthusiasts.com
Pisces is a water sign, and as such, they are very empathetic. The Leo Pisces match is very high. Pisces is a mutable sign and this makes it a highly compatible sign with Leo. Also, Pisces is a water sign, which is associated with emotions, intuition, and imagination.
These qualities are perfect for a Leo partner because they are strong in these areas themselves. Pisces is also very intuitive and can often see things others cannot. This makes for an excellent connection when both people share an interest in sensing what lies beyond the norm. Additionally, both signs have a deep emotional well that helps them to connect with others on a very personal level. Overall, these two signs make an excellent match because they share many similar qualities and can help to bring out the best in each other.