Leo Woman is more than a woman
The Leo woman is too much for anyone. She is a rare gem that cannot be found anywhere else. There's something about the Lion woman that can scare men. It's her popularity with males that makes her feel comfortable among them.
Few are the same as a Leo woman who does not live surrounded by many male friends and does not have a collection of ex-boyfriends.
Learn The Top 11 Leo Woman Secrets
Read below the Top 10 Leo woman secrets that you should know: People seem to be fascinated by Leo woman's mysterious and powerful personality. Some say that the Leo woman is one of the most trusted partners out of all zodiac signs, while others claim that she's not so great at all. However, there are a
www.zodiacenthusiasts.com
A Leo woman's heart can't be won so easily. And do not even think about trying to control her or force her to throw away photos of her ex-boyfriends. The woman of the Lion hates to be managed or governed. She has self-respect and admires loyalty and loyal people.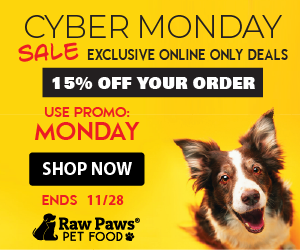 Leo's woman character is pure, and she's a tough woman to beat. She can't be bought unless a loving, charming, well-educated, intellectual, handsome man will appear to make Leo's woman happy.
Leo Woman is modern and refined
Leo female is a specialist in dressing up for a party or any other special occasion. Her purpose is to get as much attracted as she can. She likes getting many eyes looking at her, and she does it perfectly right. One reason why Leo woman does this is that she wants to get to know new people with some influence that could help her achieve her life goals.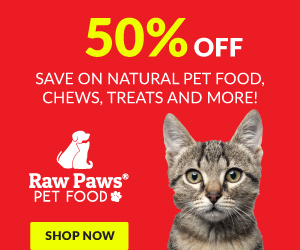 Leo's woman is easy to talk to, but winning her heart is very difficult. It's not that bad, because Leo woman wants to be in the limelight by showing off a little with her grand, majestic walk. Women Leo tends to walk heads up and will try to appear with some unseen elegance, trying to get male attention. Leo woman will always try to make others happy because she needs their attention.
She is slim and elegant
Has sex appeal
Appears to possess an inner sense of loyalty
Likes to be well-dressed
Looks beautiful even in adverse circumstances
Exudes dignity and class
Has a very attractive physique
Loves to show off in a subtle way
Leo woman is searching for the right partner
Leo woman is always looking for the rights partner. Finding the right soulmate it's a task that must be executed with great attention. When she finds her man, she will make him enjoy the rest of his life being with her.
Whatever any man can do, it would be hard to stay indifferent in the company of a Leo woman. Men would either love her or hate her. If Leo woman meets her real partner, then that man will be a worthy companion for Leo woman.
Learn Exactly What Leo Traits Female Signals You!
What are Leo's female traits? Leo woman contains all the royalty of the zodiac. She is the fifth zodiac sign and more like her name; enthusiastic, optimistic, and loving. She is fierce, bold, and cheerful in every way. She is overly feminine and always positive. Fire sign controls her traits. Along with an escort of
www.zodiacenthusiasts.com
The man who conquers her, however, has the advantage of having freedom in exchange for praise. Leo woman needs her happiness to be mirrored on to others as she depends on their comfort.
At the end of the day, Leo woman will remain a loyal, generous woman and one whom one can count on. She will endure with elegance and will support her partner. If her partner disappoints her, she will become a conqueror.
Leo Woman won't go out with any man. She knows what she wants
It's not her fault that she was born with this incredible ability to attract the opposite sex around her. If anyone is wanting to be with her but suffers from an inferiority complex, then the best thing to do is to forget this "Queen."
The man who waits for a Leo woman to kneel to worship her will eventually make a hole in the water. However, she doesn't have the habit of refusing men immediately.
She'll allow any man to be by her side but will share her life only with the right one. Leo woman will love with a lot of passion and intensity, but a lot of this love must be redirected back to her also.
She is not the type of person who likes to complain about life. She'd easily get depressed. Whoever manages to win her will find out that she is the best woman in the world.
Must be the right man or nothing
This woman can be generous, kind, and understanding. What she does is just make it clear that she will never accept being in the background. A Leo woman won't be too enthusiastic about romantic phrases given by men.
Men should try to please her with an inexpensive gift rather than empty words. At some point, she will open up to the right partner just like a blossom in spring. The right partner will end up listening to many personal truths never heard before.
17 Untold Secrets About Leo Personality
Leo Personality Indeed, Leo remains that type of signs that is always on fire. The Leo Personality is not that complicated. Harsh they may behave from time to time but for sure they are one of the most exciting sings of the zodiac. Leo's primary goal in life is to learn the true meaning of
www.zodiacenthusiasts.com
Most will be from her private life. Any man would feel blessed being in love with a Leo woman. The right partner will discover a woman who knows how to be elegant. She has good tastes, loves adventures, and knows how to make love like few others don't know-how. When a man sees this woman by his side, he can be sure that he is a lucky man.
Leo woman offers warmth and real emotional commitment
She likes everything she does to be exciting
Leo woman is very generous
She is a social leader
She is trusting and loyal
Loves to be admired
She uses courtesy to get what she wants
How to conquer a Leo Woman nicely?
She may seem sweet with her delicate ways, but she may also be gentle and calm which seems a similar behavior of a Libra woman. But do not be fooled! She's not soft, neither as wild as anyone may think of her.
Try to provoke her a little and see how she is once again a true Lioness. She wants the best of herself and will surrender when she thinks she has found the right man, but few Lionesses will accept to be less than any man.
Leo woman prefers to live with pride instead to surrender to some weak character. The best way to live by her side is never to beat or dominate her. A man should always be by her side. He must be strong and able to overcome any difficulty in life. When a man takes life seriously and takes full responsibility, then Leo's woman will love him.
Leo woman and her sexual life
When it comes to sex, it is very rare to find a Leo woman who has some kind of difficulty in getting pleasure. She leaves all the task of discovering her weak points of pleasure to her partner.
The Lioness woman loves to dominate and look for pleasure and freely lie down in a bed. Sex is a pleasure for her, and everything her man does with pleasure can set her on fire. Her sexual appetite and her resourcefulness in bed can scare some men.
11 Unique Sex And Affairs Of Leo in Love
Natural Charm Of Leo In Love The natural charm of Leo in love is endowed to making this sign a master in love matters. The tendency to always assume the command helps them to add beauty to their personality and to satisfy their self-confidence. But Leos are also very generous and manage to make their
www.zodiacenthusiasts.com
However, she will not move an inch in search of that orgasm. Despite all her pride and vanity, the lioness is hardly arrogant or unbearable, as many might suppose. She does not resemble the cynical and sarcastic Sagittarius who loves to belittle people when they feel they are not worthy of their company.
The Leo woman friendship it's unlike any other
Friends can never see a more proud person when they are by her side. Her magnetism and charm can melt any heart. It is usually a will of goodness, and she will never think twice before making a sacrifice to help a friend who is in trouble. The fact is that she likes having dear friends. However, she doesn't like being at the center of her friends' attention. For her, this would be a waste of time.
The Truth About LEO FRIENDSHIP
Leo's Behavior with Friends Everyone wants to be friend with Leo. Why? Because Leo is a very socializing person who tends to treat friends with respect. On the other hand it's what Leo would want in return. Based on these principal rules Leo shines in every aspect of friendship. One true fact is that Leo
www.zodiacenthusiasts.com
She's so natural that anyone would want to be with her. She makes them feel even more alive. The lioness separates people from their conviviality according to their desire without offending or mistreating them. In fact, she is usually so kind and affectionate with people that it is difficult to see any flaw in her.
Leo Woman is diplomatic and knows how to avoid unnecessary fights
Compared to Leo's man, Leo's woman always tries to be balanced. She prefers to avoid confrontation. Getting in trouble would be the last thing she'll need. If involved in any dispute, Leo's woman will react with force, and from there on, things may get out of hand. Leo woman doesn't like to get in trouble, but if she does, she will know very well how to handle one.
The Lion woman loves power and action. She has numerous techniques for avoiding getting into trouble. Surely she will be found in the most diverse sectors like teaching, research or medicine, law or economics not only but also in dance, writing, music, and painting. She may have difficulty understanding her true pursuit, but once she finds what she really wants, she will commit herself to it.
Physical appearance and lifestyle
The woman Leo is a woman of competition and loves many sports activities. Leo woman likes to look beautiful, slim, elegant, and very attractive. She has beautiful legs, triangular face and cat eyes, and beautiful thick hair which she loves to keep long.
She wants to appear pretty. Therefore, she is beautified with various jewels and knick-knacks. At times she is a little tacky, but she's still refined at the bottom, as well as generous. Leo woman has a natural need for admirers and always strives to achieve the leading role.
The Lioness of the Zodiac has the most beautiful hair of all, the most audacious neckline, and the longest legs. She is not greedy or a woman with a cold and ambitious heart. The Leo woman loves to spend part of her hard-saved money on clothes or shoes. In general, her taste is excellent, even if a little expensive.
It's hard to see her wearing an old dress. Also if she is alone at home, she will prefer to wear a new pair of shorts rather than an old pair of sweatpants. After all, she does not dress well just to look beautiful in the world but because she loves to appear attractive.