Scorpio and Leo compatibility
If you're looking to find out whether or not Scorpio Leo compatibility is a good idea, you've come to the right place. In this article, we'll be discussing the signs that you and your Leo may be a good match and some tips for how to make a relationship work.
First things first: both sun signs have a strong desire for independence, and this can sometimes be difficult to manage together. However, with some effort on both sides, you can overcome these challenges and find a deep connection.
Something that you need to know about Leo is that it rules the zodiac with strong personality abilities, so it's no wonder Scorpio feels so drawn to them. They share the same passion for creativity, power, and wealth, making them natural allies. However, don't expect everything to be smooth sailing – there may be occasional disagreements (but they're always worth solving!).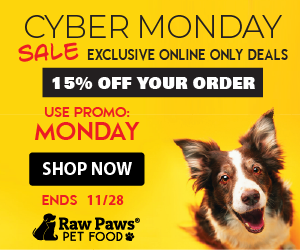 When it comes to love, their compatibility is extremely strong. They share a deep emotional connection and can express their feelings in a very powerful way. This makes them both ideal partners for someone who wants a passionate relationship that will last a lifetime. Here is everything you need to know about this connection.
Scorpio Personality | 15 Facts About Scorpio
Scorpio Personality Traits Scorpio personality is as mysterious as the darkness itself. Deadly serious in his/her mission to learn about others. Those born under the sign of Scorpio are concentrated with the beginnings and ends. Scorpio likes to move into a realm that is black and white, with a little touch of gray. Their curiosity
www.zodiacenthusiasts.com
Two charismatic and dominating zodiac signs
Those born under the sign of the Scorpio zodiac are highly possessive and jealous. He wants to be loved and desired by his partner. Scorpio is jealous when it comes to Leo, and Leo can be a bit possessive with Scorpio. However, once Scorpio is given the green light by Leo to do what he or she wants, usually Scorpio might go through mood swings but he is more than happy to find a middle ground to avoid a complicated relationship.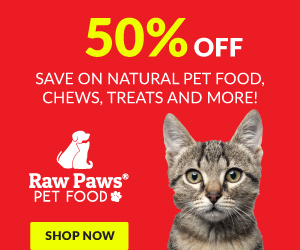 This is a fundamental need for him because it strengthens his psychic balance. This Water Sign greatly admires Leo energy and willpower; he is the best love match in married life, while Leo is the leading actor.
The Fire sign loves comfort and ease; he is a self-centered, charismatic, and communicative leader, always in the spotlight. He is in great need of gratification and praise. He always wants to excel and be at the center of the scene.
Leo is ruled by the Sun and like this star, it emanates brightness and energy. Scorpio is ruled by Mars and Pluto. The fighting personality of Scorpio derives from the dominion of Mars, the planet of the god of war. Pluto is the planet of mystery, of the unconscious, of life and death and its influence depends on the propensity of Scorpio for the world of the occult and the paranormal.
Leo and Scorpio are two signs that belong to Fixed Signs, positioned in the central phase of the seasons (Taurus at the height of spring, Leo in summer, Scorpio in autumn, and Aquarius in winter). It's hard to keep these two apart, since Leo and Scorpio are fixed signs, and they are both reliable and stable. Both signs are similar to make a friendship worth living.
Scorpio – Leo friendship compatibility
The Leo and Scorpio compatibility in friendship can be a very exciting thing. At its heart, this pairing is about the opposites attracting and working well together. In terms of friendship, Leo brings happiness and creates a harmonious balance among friends and often is the life of the party and enjoys being the center of attention.
Scorpios, on the other hand, are more introspective and tend to be quite private. This can make for a great partnership in terms of sharing each other's company and keeping in touch.
Scorpio and Leo compatibility could be a great match. To make a friendship work well between these signs, it is important, to be honest with each other. Both signs are often very analytical and will want to know everything there is to know about the other person. This can be a bit overwhelming for someone who doesn't want to divulge too much personal information.
It's also important for Leo to be patient and not take things personally when Scorpio might be the only one to give them the cold shoulder. When both signs are willing to compromise, friendship can be very rewarding.
The Leo friend is often the life of the party and prefers leading this friendship. He or she is full of energy and is always looking for a new adventure to embark on. Scorpios, on the other hand, are quite introspective and enjoy spending time alone.
This can make for a difficult combination when it comes to socializing, hence it is time for them to open up with each other. It's important for both signs to find ways to compromise so that everyone can have fun.
They both have a strong sense of loyalty, and they'll support each other through thick and thin. In fact, they may even become best friends very quickly. However, it's important to remember that Scorpio is not always easy to read, so you may need to be patient before getting too close. Leo wants to be the center of attention and cannot stand anyone who is not fiercely loyal and supportive.
Best Scorpio Woman Leo Man Relationship Compatibility
Scorpio woman Leo man compatibility Both signs in astrology are associated with power and dominance, so it can be easy to presume that a Leo man and a Scorpio woman would not be compatible. There are many things that these two signs have in common, making them a great match. Here are five reasons why
www.zodiacenthusiasts.com
The Moon sign is in Scorpio.
A woman with the Moon in Scorpio likes a sweet and understanding partner, who knows how to give her those certainties she needs in the moment of greatest instability and lack of that characteristic fortitude.
She does not hide the propensity to become a mother and to build a family of her own, because she has a great maternal sense. This does not mean that she too is a passionate and sensual creature: thus, her relationship may require a double connection, the mental and the physical.
The man, on the other hand, is always shrouded in his aura of mystery and cannot have a too romantic or passive partner beside her. She is looking for a sensual and provocative partner, who knows how to penetrate her interiority and who cares about him enough to stand up to him in his moments of worst anger and restlessness. It takes time for men with the Moon in Scorpio to let go and they will have to be conquered not only on the physical level but above all from the mental point of view.
The Moon sign is in Leo
The Moon in the sign of Leo in the horoscope denotes individuals with an effervescent, generous character, of great nobility of soul. They have a strong desire to assert themselves which is often accompanied by a hint of vanity, which makes the natives eager for attention and admiration. People with the Moon in Leo need to feel unique and special, so it is very important to make them feel considered and appreciated.
Their greatest fear is that of being neglected or pushed aside by the people they love, which is why they immediately become anxious at the first sign of neglect, or of lesser consideration. They love to surround themselves with many people and are often lovely entertainers, good leaders, and organizers. If well waited, the Moon in Leo can give loyal, good, courageous, in some cases brilliant individuals.
However, if they feel offended or questioned about their attitude, they can get angry. In the worst cases, this Moon can give narcissism, delusions of grandeur, and excess pride. Since the Moon is in a fixed sign, feelings are constantly kept in check, for this reason, from time to time, the long-held anger explodes.
Scorpio and Leo compatibility in relationships
If you're looking for a serious relationship with a Leo, it's important to remember that Scorpio prefers to be quite independent. They don't like to rely on others and often feel at their best when they're in control. This can be a bit of a challenge if you're looking for someone who will be your primary caregiver.
As for love compatibility, the two zodiac signs can make great pairs and can form the best friendship compatibility of all zodiac pairings. Their relationship can be unpredictable at times, but it's also full of passionate intensity. If you're ready for a challenging relationship where boundaries are constantly being pushed, then compatibility could be perfect for you.
Likewise, if you're trying to get a Scorpio interested in relationships, it can be tough to show them that you care. They appreciate honesty and directness, so make sure that your communication is on point.
Leo and Scorpio compatibility in love
Overall, Scorpios and Leos have a lot of compatibility in the love department. They both share a passion for intense emotional relationships. This can be a great thing if you're looking for someone who can get your emotions out, but it can also be challenging if you're not used to this level of openness. Fiery Leo is a passionate lover, and Scorpios are typically very responsive. Both signs love being the center of attention and both love to have fun and adventure together.
8 Little Known Facts About SCORPIO MAN IN BED
What do you need to know about Scorpio before taking him to bed? The Scorpio man in bed is a lover who likes to do things calmly making his partner enjoying every moment. Scorpio man in bed loves to taste all the intense moments that precede pleasure and enjoy it for a long time. If
www.zodiacenthusiasts.com
If you're looking for a long-term relationship forever, then compatibility is the key. If you and your Leo are compatible, you should have no problem lasting until the end of time.
Both signs are also very dominant and need to be in control in their relationships. While this can be great for some people, others may find it intimidating or even suffocating.
When it comes to forming a couple Leo and Scorpio love have the same problems, along with stubbornness and radicalism that can ruin their relationship as soon as they are negligent. Despite all, or indeed all of the above, if Leo and Scorpio are prone to love, will there be nothing or no one who can make them break up? Because they are so stubborn they insist on loving each other despite difficulties, and if it is worth being together, after all, they will continue to the end.
Scorpio and Leo compatibility in sex
As for their successful relationship, the combination of fire and water generates enough steam for one turbine to act. The Leo enthusiasm and passion must be returned to the same extent, but the intense Scorpio incredible sex drive is deep, monopolizing, and intense, so there will be no problem. Leo likes to shine, so sex will be a proud display; besides, he loves to collect trophies.
Scorpio is in search of transformation through sexual experience and rarely takes the search lightly. Ruled by masculine energies of Mars, the god of primitive acts, and Pluto, the lord of the Underworld, Scorpio mixes primary passion with a deep need to unravel the mysteries of life and death, especially sexual ones.
Both Leo and Scorpio are fixed signs, closely related to valor, determination, and endurance, but not subtlety. The confrontation between two very strong, albeit totally different egos, could give rise to important conflicts when Leo gives orders to Scorpio or intrudes in his private spaces. These collisions could be resolved with explosions of passion, at least during the first stages, when the turbines are running and at full speed.
In order for their relationship to work both signs need to start living in the moment and stop dwelling in the past. Also, they should find a middle ground in their relationship to avoid their power struggles.
Do Leo and Scorpio make a strong couple or break out?
Who does not believe that "love is not beautiful if there are no quarrels", observes a couple made up of a Leo and Scorpio? Interesting combination linked by a strange and incredible passion, which usually suffers above all from crises of jealousy and conflicts of authority.
On a professional level, if they do not occupy different sectors, there is a risk of seeing sparks between claws and stingers. Both signs, Leo-Scorpio pair, are fixed in nature and harbor a secret desire to dominate. In reality, in the case of Scorpio, desire is secret; in Leo, it is more or less obvious, except when it comes to a Leo choking his natural ego, which is very unhealthy.
Scorpio might be more sensitive and therefore will sense when Leo pride is hurt. Then it will immediately be comforting and protective if someone else was the one who hurt you. But the Lions will have to be very careful with the Scorpios because when they get mad, they get mad and will attack the sting in retaliation.
How great is the Leo-Scorpio relationship?
When someone born under the sign of Scorpio is furious, it is almost impossible to appease them with flattery. Nor will it do any good to leave until the storm has subsided. The fight will continue when his opponent returns, to Leo or anyone else.
Since Scorpios are not very tolerant, the only sure way to deal with one of them without getting bitten is to be careful not to harass the person ruled by Pluto to the limit of their patience.
The problem is that the Leo native will not often accept this advice. Only cowards walk cautiously when Scorpio's around. Leo is proud and reckless temper despises such prudence, and Leo is likely to show his roar and withdraw from the situation (with a low probability that he will return).
For the relationship between two sun signs to work, they must know their instinctive reactions well and be able to control them so as not to invade the other's territory. In any case, it is certainly not a couple that gets bored easily and if the differences are not serious, they will be able to resist together forever, thus having a high Leo-Scorpio affinity.
Can Leo and Scorpio get along well?
The signs of Leo and Scorpio are part of the signs that are within the fixed signs, precisely for this reason their relationships will be complicated in most cases. However, they will also largely depend on their respective ancestry. Professionally, your expectations for the future can be positive if you are willing to forget your differences; they can do it, another thing is that they want it.
In addition, they will have to pay particular attention not to fall into competitiveness and learn to trust themselves. Leo with Scorpio get along well and when they understand that if they fight for power, no one may reach it, everything will start to go better. However, due to their strong character traits, they can be difficult to handle.
Scorpio will be attracted to Leo's optimistic attitude and he will be able to understand the secretive side of Leo. In addition, Scorpio will appreciate Leo ability to communicate and connect with others. On the other hand, Leo will admire Scorpio's strong sense of self-identity and his capacity for deep emotions.
Scorpio man and Leo woman, Leo man and Scorpio woman
This couple, endowed with a remarkable strength of character, especially if she is Leo and he is Scorpio often lives a great love story, in which the partner tries to satisfy the needs of the other in every way.
That between a Leo woman and a Scorpio man is an intense love relationship, based on passion, sensuality, and loyalty. She demands royal treatment, to say the least, and He demands gratification and power. The leader of the couple is the Lioness, but the Scorpio does not retreat easily; he stands up to her, strengthened by the fact that she needs to have him beside her, to feel satisfied in every sense.
Theirs is a union full of total dedication and empathy. As they mitigate their dominating instinct, their disagreements dissolve into a passion and their sentimental relationship becomes more and more stable and intense. The couple formed by a Leo man and a Scorpio woman reveals greater compatibility problems. It can suddenly "burst".
Astonishing Scorpio Woman Leo Man Relationship
Are Scorpio woman Leo man a good match? The couple formed by Scorpio woman Leo man can be defined as a real "time bomb". A relationship between these two signs hardly has a way of working. Too different, the two protagonists almost avoid each other but, if they were to decide to build a story,
www.zodiacenthusiasts.com
The two signs are both too protagonists and dominators. The woman blames the man for his superb attitude and tends to take revenge. The man never backs off an inch and sets off on the attack determined to dominate her.
Frequent quarrels and quarrels can put the couple in crisis and even cause them to break up. Their egotism often puts them in competition and these cases they tend more to make war than love, even if in the intervals of peace the strong sexual attraction, which is unleashed between them, prevails over any conflict.
Both frequently seek confrontation rather than encounter. They are both too proud to give up and never give up in battles, so as not to show themselves as more fragile and insecure than their partner.
Compatibility of Leo and Scorpio in bed
Sexual compatibility between Leo – Scorpio is very high. The passion of Leo coupled with the intensity that Scorpio brings results in an explosive combination in bed. Their Leo and Scorpio relationships in bed can be very intense and passionate, and neither will let the other down because they love to satisfy their partner and show what great lovers they are.
Pros and Cons Of Scorpio In Bed With All Signs
There is something irresistibly hypnotic about Scorpios that gives them extraordinary sexual magnetism. With those piercing eyes that seem to see directly into the soul, it's dangerously easy to fall madly in love with the zodiac sign of Scorpio. It is much more difficult, however, to make a Scorpio fall in love with you. With
www.zodiacenthusiasts.com
The love story between these two people, Leo woman and Scorpio man, therefore, is certainly characterized by a basic loyalty between the two partners, who try in every way to protect their story from any pitfalls and, in doing so, both are very determined to fight and fight against anything and everyone.
The two lovers, Leo man, and Scorpio woman, therefore, live their love story in the name of determination and passion, aware of the fact that by joining their forces they are truly capable of achieving every goal.