Important traits of a Virgo man and Sagittarius woman
A Virgo man is analytical and precise. He wants everything around him to be orderly and logical. Yet, by his very nature, he sees the disorder all around, which annoys him.
The changing signs are the signs that end each season and this gives them a restless quality. They are ready for something new.
True Virgo Man Characteristics And Personality
Virgo Man Characteristics And Personality Traits Virgo man characteristics are not new to many people and have been seen before in a variety of examples. We, however, have included more information on them and how they are often associated with social status. The Virgo Man characteristics have always had a strong impact on society. Virgo
www.zodiacenthusiasts.com
In Virgo, that restless quality manifests itself in a thirst for perfection, which will always be impossible to achieve. Of all the mobile signs, Virgo is the most serious and it can be difficult for a Virgo man to relax and have fun.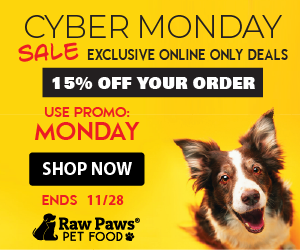 However, when he relaxes, a Virgo man has a great sense of humor. His keen eye for detail gives him the ability to see the things most people miss and some of those things are pretty funny. He also tends to be quite intelligent. Mercury is the planet that rules Virgo and a Virgo man has great intellectual curiosity.
The nature of a Virgo man is a double-edged sword when it comes to relationships. On the one hand, he will work very hard on his relationships with him and is devoted to his partner.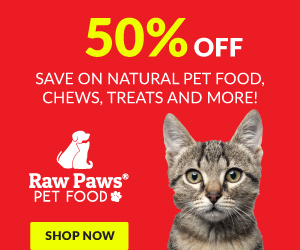 On the other hand, he runs the risk of tearing himself apart with constant criticism. He does best when he is with someone who will be patient with him, but who will also soften him.
12 Best Known Virgo Man Traits
Has a world of his own There are many pros and cons about the Virgo man traits. Yes, Virgo man is not perfect but he has a lot to offer and he is full of surprises. He has many positive and rare qualities too not found in other zodiacal signs, that is why we encourage
www.zodiacenthusiasts.com
Virgo man and Sagittarius woman in early dating stages of their relationship
When they meet for the first time, Virgo man and Sagittarius woman will be attracted to each other and annoyed by each other at the same time.
This is a common pattern for square signs. At first, they often hate each other intensely. He will be annoyed by what she sees as irresponsibility on her part. She will be annoyed by what she sees as fussiness for him.
However, they also distract each other and, over time, may start dating. If they start dating, it will be a hot and stormy love story.
Virgo Man and Sagittarius Woman Compatibility
Virgo Man and Sagittarius Woman compatibility is a great match because they share many similar interests and values. They are both independent, analytical thinkers who like to keep things tidy and organized.
They make great team players and can work well together to achieve common goals. They also share a common sense of humor, which makes for an enjoyable relationship.
Understanding The Scorpio Woman Virgo Man Relationship
Before starting a relationship with someone, it can sometimes be a little scary to know if we will have the possibility of a successful long-term partnership. However, we can use the zodiac signs as a way to gauge whether a relationship will work. Here, in this article, you will read the compatibility and the traits
www.zodiacenthusiasts.com
However, there is one major factor that may not be compatible between these two partners – their respective personalities. Virgo Man is usually quite reserved and introverted, while Sagittarius Woman is highly extroverted and spontaneous.
This could lead to some tension in the relationship as they clash on how they should behave in different situations. However, if they can learn to compromise and understand each other's strengths, Virgo Man and Sagittarius Woman can have a bright future.
Virgo Man and Sagittarius Woman Relationship
Virgo man and Sagittarius woman relationship compatibility is a complex thing. It is not just about the way they act and react to each other. The Virgo man and Sagittarius woman are compatible in many ways.
They have a lot of things in common, like their intellectual curiosity, love for travel, and sense of humor. They are both passionate about life and want to make the most out of it. But there are some differences too – the Virgo man is more serious than the Sagittarius woman who loves to laugh and joke around.
How Is Virgo Compatible with Taurus?
Is Virgo compatible with Taurus? Virgo and Taurus are two of the most compatible signs in the zodiac. They share many commonalities, including a strong interest in detail and a preference for stability over change. While these two signs may not always get along perfectly, their shared values make them a great match. Taurus and Virgo share
www.zodiacenthusiasts.com
There is a natural compatibility between Virgo Man and Sagittarius woman, as both of them are keenly analytical and perfectionists.
The Virgo man prefers stability while the Sagittarius woman likes spontaneity and change. They can work together harmoniously to achieve a common goal and are also able to communicate well. However, there may be some difficulty in setting boundaries with each other.
Virgo Man and Sagittarius Woman Experiences
When it comes to sharing experiences, Virgo men and Sagittarius women have a lot to share. Both are cerebral and analytical, and they value honesty and clarity above all else. They're also both quite independent, preferring to work things out on their own rather than rely on others for support.
That said, there are some key differences between these two signs that can affect their relationship. For one thing, Sagittarius is more spontaneous and impulsive than Virgo, which can lead to clashes of opinion or even arguments.
Irresistible Virgo Man In Bed. How Does He Behave?
The Virgo man in bed will always try to prove his point, even if it means being a little bit slow (which in the end is not bad at all). When he falls in love, he takes it seriously and will do anything to keep the momentum going strong. If you want to better know
www.zodiacenthusiasts.com
Conversely, Virgo is more reserved and doesn't always express her emotions openly. This can cause Sagittarius to feel frustrated or left out in the relationship.
Ultimately, though, these two signs have a lot of depth and potential for happiness together
Virgo Man and Sagittarius Woman In Love
Virgo Man and Sagittarius Woman in love share many things in common. They are both independent, efficient, and analytical individuals who like to take things slow and enjoy the journey.
They are also very communicative, understanding each other well without speaking a lot. Virgo Man is often the thinker while Sagittarius Woman is more of the doer. However, they work well together as they complement each other's strengths and weaknesses.
Virgo Man and Sagittarius Woman in love also share a spiritual connection. They are both very religious and spiritual individuals who want to do the right thing. This often causes them to be very serious in relationships, but they know that it can be a lot of fun later on. However, they will fight when it comes to their beliefs or goals.
Virgo Man and Sagittarius Woman Sexually Compatibility
One of the advantages of the friction between a Virgo man and a Sagittarius woman is that the sexual tension generated by this friction will be quite powerful.
A Virgo man may be a little inhibited about sex, but the tension and chemistry will be so strong that they will overcome these inhibitions in the bedroom. He will be able to express himself sexually in a way with her that would be difficult with other signs. This will make their sex life hot and hot.
Libra Man In Love, Sex Life And More..
How does Libra Man In Love behaves in a relationship? Libra is not known to be traitor nor he likes to cheat the love of his life. But there are few moments that could direct him that way. There are many reason why someone might show instability in a relationship. In the case of Libra
www.zodiacenthusiasts.com
Virgo Man and Sagittarius Woman Attraction
Several things make a Virgo Man and Sagittarius Woman compatible. They share a similar sense of direction and can work well together when it comes to planning and organizing. They both have high standards for themselves and are often critical of themselves. They also appreciate the simple things in life, which can be a common bond.
However, there are some areas where they may clash. For example, Sagittarius is more likely to live in the moment and Virgo is more focused on planning the future. Additionally, Sagittarius tends to be more spontaneous while Virgo tends to be more orderly.
Virgo Man and Sagittarius Woman Friendship
Earth and fire signs have some differences, but Virgo and Sagittarius have more things in common than you'll realize initially. As mutable signs, they're both constantly adapting and changing, making it easy for both of them to regulate life's ups and downs.
The 3 Fire Signs Compatibility Aries Leo and Sagittarius
The Fire Element & the Fire Signs – Aries, Leo, and Sagittarius First of all, we know Fire as the first element followed by Earth Signs. Unquestionably, the signs under the Fire Element (Aries, Leo and Sagittarius) tend to be positive. As well as they are masculine and have a friendly character. Also, these three
www.zodiacenthusiasts.com
On one hand, this will make Virgo and Sagittarius' friendship compatibility incredibly strong because they innately can understand one another.
However, their elements couldn't be more different, and it can often desire they're speaking in two completely different languages.
Whether or not Virgo and Sagittarius get along as friends is unquestionably a miscellanea but they'll both learn most from one another.
Are Virgo Men And Sagittarius Woman Soulmates?
Some things are common between Virgo men and Sagittarius women. They both prefer order and clarity in their lives, they're both analytical thinkers, and they share a similar sense of humor. However, there are also some key differences between the two signs.
What You Should Know About Virgo Men Traits?
Virgo men traits. The pros and cons Pros Virgo men are precise, accurate, and critical men, and their attention is paid to detail. These gentlemen are also valuable, efficient, systematic, and highly thoughtful to avoid any kind of challenge – they like to do things methodically and systematically. They like to plan and see this
www.zodiacenthusiasts.com
For example, Virgos are more reserved than Sagittarians, and they're often more focused on detail than their partner. While these differences may initially seem minor, they can have a big impact on how well the two signs work together.
If you're looking for a partner with whom you can share deep thoughts and ideas as well as humorous banter, a Virgo man may be the perfect fit for you. However, if you're looking for someone spontaneous and fun-loving, a Sagittarius
Virgo Man and Sagittarius Woman In Marriage
Virgo Man and Sagittarius Woman are very compatible in marriage. They have similar personalities and share many common interests.
They both enjoy intellectual discussions and can be quite blunt with each other. However, they also have mutual respect's opinions. They are both responsible adults who can handle their finances and manage their schedules.
They also have a good sense of humor and enjoy spending time together enjoying activities like hiking or biking. They enjoy staying in shape and do not eat any unhealthy food. They have a lot of respect for each other and are committed to their relationship.
Virgo man and Sagittarius woman family life
A Virgo man and a Sagittarius woman have rather low marital compatibility. Even with the most compatible partner, a Sagittarius woman will struggle hard. Her desire for freedom is so strong that it makes it difficult to even think about settling down with a person.
A Virgo man is comfortable with commitment, but he can't help but see the flaws in his relationship. Between the two of them, they may not give their relationship a fighting chance. If she overcomes her natural desire to run and he overcomes her natural inclination to be fussy, they can have a great relationship.
In addition to the strong sexual chemistry between them, they will also stimulate each other intellectually. A Sagittarius woman usually has at least some interest in philosophy and likes to share her views and ideas about her.
15 Interesting Sagittarius Personality Facts
The Sagittarius personality is rather a complex one. Sagittarius is the ninth sign of the zodiac. It is a sign that finds itself divided between the real and the ideal. Same as Aries and Leo, Sagittarius is full of human warmth and passion. The fire of Sagittarius illuminates everyone in his path. It is the
www.zodiacenthusiasts.com
A Virgo man is generally highly educated and his attention to detail means he has a reservoir of knowledge that few other signs have. They can also balance each other out. He can give her stability and stability and she can help him relax a little.
This balance will help both of them show their best traits and moderate their worst ones. Their ability to co-parent will largely depend on how well they have learned to manage their differences healthily.
They will approach parenting in a very different way. He will tend to be much stricter than she is and it may be difficult for them to agree on issues such as discipline.
However, if they communicate and compromise, they will be able to find the right balance between setting boundaries and giving their children the freedom to grow and explore.
Typical fights between a Virgo man and a Sagittarius woman and how to solve them
The relationship between a Virgo man and a Sagittarius woman has the potential to be quite unstable with a lot of fights.
The reason for this volatility is that he sees the world very analytically and she sees it in expansive terms. In their hearts, they both think that the way they see things is the "right" way and that any other way is "wrong".
This can lead to discussions about everything connected with their life. While this volatility can be sexy for both of you, it can lead to them tearing each other apart and parting the relationship if they're not careful.
If a Virgo man and a Sagittarius woman will have a happy and healthy life together, they will have to learn to appreciate the other's point of view. This will require commitment and humility on both sides.
However, if they can find a way to understand each other, they will give each other just the balance they need. It can help her slow down and take the time to notice and appreciate the little things. Likewise, it can help him calm down and expand his horizons.
Virgo man and Sagittarius woman working together
Working together will be a challenge for a Virgo man and a Sagittarius woman. The problem is that they approach tasks very differently. They also have different ideas about what it means to be competent.
If a Virgo man wants to complete a task or learn a new skill as he desires. He will keep it until he is satisfied that it has been done completely or that he knows the skill inside and out.
Skillful Virgo Boss Or Employee Determined To Succeed
Virgo Boss Behavior Nothing can derail Virgo Boss to achieve their success. Virgo is born to win, and failure seems to be far from his path. He is intelligent enough to avoid failure based on his interpretation of running a business. No matter the business size he will use his smart brain to overcome any
www.zodiacenthusiasts.com
A Sagittarius woman has a bad habit of doing things in a hurry that leaves out the details. She also thinks she knows something even when she has only studied it briefly.
Both extremes impede doing things. Perfection is not possible and there will always be a point where you have to be sure that something is "good enough".
However, that point doesn't come as quickly as a Sagittarius woman thinks. If they can overcome this trade-off, they will likely strike the right balance.
At the end of the day…
…the relationship between a Virgo man and a Sagittarius woman can be challenging. They will be deeply attracted to each other but will find it difficult to be together without constant bickering.
However, each of them has something precious to give to the other. If they can learn to live peacefully together, they will find in each other a companion who will give them balance and bring out their best qualities.
If you want to know what a Virgo man wants, we recommend that you read the complete guide to the secrets of the Virgo man.
Unlock The 16 Secrets Of Virgo Man Love
The Virgo Man Love In the ambit of love, the Virgo Man has an attitude that he is always attentive and directed towards the needs of the right partner. Every behavior reveals the passionate and romantic nature that hides behind the serious appearance of this sign. Virgo man loves to give, but at the same
www.zodiacenthusiasts.com