Virgo Boss Behavior
Nothing can derail Virgo Boss to achieve their success. Virgo is born to win, and failure seems to be far from his path. He is intelligent enough to avoid failure based on his interpretation of running a business. No matter the business size he will use his smart brain to overcome any difficulties without a problem.
Seeing every aspect of the job process to the detail, he may make few workers nervous because Virgo boss will demand precision and perfection on everything.
Virgo boss doesn't like taking too much criticism so he will teach his employees to have a constructive discussion and come up with solutions. Screaming, shouting or arguing from the employees while working is not acceptable for Virgo boss.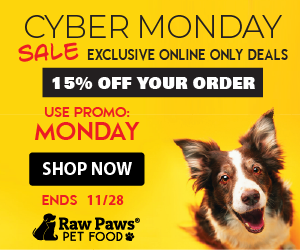 Self-Disciplined
Virgo boss is self-disciplined on everything he does, so his employees must be the same as he is driven by desire and ambition for work otherwise there will be no place to stay. Virgo boss will prefer to work with honest people, and when the moment is right.
Best employees will have the chance to earn awards because this how Virgo boss wants to treat his honest employees. Virgo boss is generous to workers who give 100% every day. Virgo's boss kindness is something workers will value, but Virgo but will not tolerate anyone to undervalue or abuse his generosity.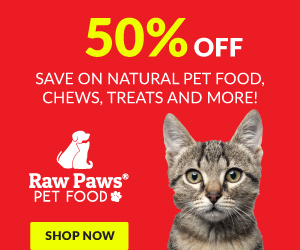 Able to manage large and small businesses
Prefers to hire employees who value and respect
Knows to lead and stimulate a team
Is serious about what he does
Leads with pride and charisma
Will take care of his/her employees
Offers help and supports the hard workers
Could be strict and demand perfection
Trusting And Being Trusted
Virgo boss is known to keep promises made and he will. He doesn't like to put themselves at the risk of being publicly humiliated by anyone for anything. He prefers to build a team based on honesty and hard work and will not accept to work with complaining or lazy workers. If anyone is spotted, then he/she will not be working for Virgo boss anymore.
The boss Virgo doesn't like to hire everyone immediately before all go through a process of testing or a trial period. Virgo boss will have the chance to select those who can work unsupervised and those who care for and respect their job.

Would like to get bosses attention
Hates noisy workplaces
Prefers to have all the tools which are needed for work
Works well in a clean and organized working environment
Will perform better in the tranquil working environment
Will does not want to work with people who shout and scream
Would love to get rewarded for a good job done
Virgo Employee
At work, he will shine like a star. His abilities are numerous and at the highest level of knowledge. Virgo will take care and will show ultimate responsibility for everything he will do. Any boss will notice that Virgo worker doesn't need much supervision as he is motivated to be self-disciplined. Virgo doesn't like being fooled or criticized while working as it will not allow them to be fully productive.
On the other hand, Virgo will provide limitless help and will work as a team. He will even share tons of knowledge about specific tasks. Virgo rarely take up jobs he doesn't know, but if he does, he will make sure he understands every step of the process and complete it.
Will assist everyone
His self-disciplined will not get unnoticed
Likes doing jobs to the very detail
Hates being shouted while working
Will give guidance to those who ask
Likes putting their mind to solve problems
Prefers to use the brain rather than hands
Co-Working With Others
Virgo is used to working in environments where people get on with each other. Virgo will avoid working with arrogant people or with those who are disrespectful. He demands some harmony because he tends to think a lot and prefers to be a good problem solver.
Is well known that Virgo tends to believe to be productive and fight for progress; therefore, he needs to work in quiet places away from noise, shouting, agreeing, unsupported, and with people who have a terrible character.

Preferred Working Environment
The ideal peaceful and tranquil place for Virgo will be a working environment with some greenery or nature presence. Virgo will prefer a lively colorful place instead of monochrome ones. Also if he works in an office, he must have his family's picture in front of him. Virgo will keep clean, and well-organized desk. Windows with natural light are also essential.
All of these will energize and boost Virgo's morale for work. Preferred jobs for Virgo are those where he has total control of the work-space and where working freedom is recognized. However, taking projects with an exceptional team is a dream comes true. Nothing more will make a Virgo happy but a job where they get deep into it.