Virgo Man Characteristics And Personality Traits
Virgo man characteristics are not new to many people and have been seen before in a variety of examples.
We, however, have included more information on them and how they are often associated with social status.
The Virgo Man characteristics have always had a strong impact on society. Virgo man is practical, down-to-earth, hardworking, and comes with a sense of comfort and purity. He is typically known as the sixth sense thinker in the zodiac family.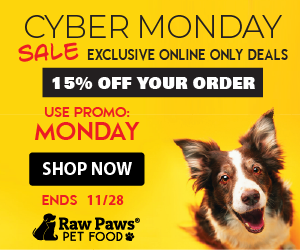 I haven't sugar-coated anything here. I am simply saying that three important characteristics control it.
First, the sign fits with a symbol of the Virgo;
Second, it is represented by the planet Mercury.
Third, it is ruled by a tremendous element: the Earth.
Whether he's your co-worker, lover, or family friend, the Virgo male will take some time to get to know you better. At the end of it all, they want to have a stable and pure relationship.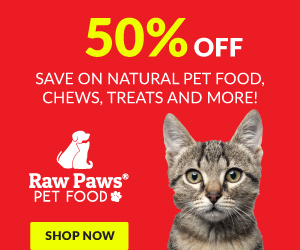 When it comes to life problems, a Virgo man is considered to be an organized and analytical being. He carries an inventive mind that helps other people immensely.
If you were born under this extraordinary sign, you probably have a high chance of becoming a high-ranking veterinarian or doctor.
How to understand a Virgo Man?
Virgo sign is defined as the most intellectual and perfect type of person. It comes with an intense desire to transform imperfection into perfection. No, any other sign anticipates a flawless and peaceful life as a Virgo man.
If everything seems to get out of hand, he will become wary and bored as he failed to achieve the expected results. Characteristics of the Virgo man prove that he is a self-sufficient man who prefers to plan and organize everything in his life.
At this point, he won't even hear about his family or his friend. If they seem to interfere more, he may become boring and calm.
What are the negative traits of a Virgo man?
All Virgo men are stubborn. They assume they're always right, so they aren't willing to compromise. They assume they know better than everyone else. However, they try their best to remain humble. They won't brag about their accomplishments, even when they're proud of themselves. They will keep their excitement to themselves.
Virgo men are very hard to read, which makes them difficult to understand. They are not the type of person that you can easily get close to.
The Virgo man is a complicated creature with many negative traits, but they do have some positive qualities as well (read below). Virgos are very hard workers and they love to take care of their loved ones. They will be there for you in your time of need and will make sure that you have everything you need.
Virgo man good traits
They're excellent at getting their points across. They always win arguments because they present facts in a very clear manner. However, during rare times, once they lose, they're bitter about it.
Virgo men are practical, responsible, and reliable. after they make a promise, they follow through on that. they'd never leave a honey hanging. they assist to go into whatever ways they'll.
Virgos make amazing employees and executives because they're organized and dependable. Plus, they're detail-oriented. They concentrate and see things people miss.
Virgo men will always be ready to share their unique qualities, but you have to give the same thing in return. He is a perfect attention payer and it will be quite difficult to keep up with his lane. He prefers a lonely life since celibacy is his artifact of him.
Virgo men are brutally honest. they're blunt about their thoughts, opinions, and feelings. After all, Virgos are ruled by Mercury, the earth of communication.
Virgo man loves adventures
He intervenes with an eye for every detail. It aims to do everything efficiently and competently. If he plans a meeting or a party, you don't want to miss him.
With the adventurous nature of him, he loves an indeed orderly and safe life. He defines his exploratory life as a thoughtful subject that helps him meet the needs of others. This is just one of the many good personality traits of the Virgo man
Virgo man can adapt easily
Virgo man is one of the intellectual signs of the zodiac family. He seems to find humor in everything he does or does. He prefers to focus on other affairs rather than his lonely life. But he can also multi-task one thing to another. This allows him to become a professional therapist and consultant.
Virgo man career pursuer
Virgo's male traits reveal that he hates being taken for granted. On the way to success, he likes to discover innovations. When it comes to a career opportunity, he is called a respectable and devoted partner. But he is no expert when it comes to perfection.
Virgos are analytical and love diving into the finer details of things. they like working environments that are well organized and have a collection routine. Combining this with their aptitude for numbers, and accountancy makes a solid career option.
Virgo may be a very intellectual sign, and these men and ladies are always analyzing everything and everybody around them. They work well in groups, but providing the groups are composed of individuals they'll respect.
Virgo man is full of vitality
When dating a Virgo man, you should know that he prefers to live for the moment. He believes that every opportunity comes with an opportunity. But possible dangers along the way can never be lacking. This is how Virgo's life works. To have the happiest and most dynamic, he must be careful of his innate and external tension.
Impatient
the Virgo boy could pretend to be the strongest and most stubborn of all in the horoscope world. But the reality is that he is always afraid of his lonely nature of him. He would instead take the last time to solve his problems instead of sharing them with others: a word that is a practical kind of man.
Competitive
When in love with a Virgo man, you must possess a patient trait. To keep it intact, you need to have faith, smartness, and flexibility. He may love forming the longest-lasting bond in the world, but his competitive nature won't allow it. His perfectionist can sometimes be a forum for judgment.
Unpredictable
He likes to get more attention from other signs. At the same time, he will be uncomfortable receiving intense affection from his partner. Sometimes you may wonder what he wants from your end. He will never show irrational outbursts, but he can be sarcastic at times.
Is Virgo man faithful?
There is nothing more juicy and loving than a Virgo Man in love. He is a loyal and goal-oriented person. As the right partner in his life, you have to learn his strengths and his weaknesses.
If you want him to be a heartthrob, he will perfectly play his role as him. After meeting his perfect partner, he prefers to take more time instead of rushing into any relationship.
Once he has chosen his perfect mate, he will do everything to make him happy. Of course, fidelity and dedication will show up in his life. The good thing is that a Virgo man will seem to detach himself from you when he's with other partners. And when it seems like he gets several rounds of projects from time to time, it can be the first sign of cheating.
Virgo man boss bad traits
Temperamental and sensitive, Virgo man continually at odds with the opinions of others. He will never come to trust other signs, suggestions, and decisions. This guy believes he possesses an angle-like trait that makes him dominate others. He despises being surrounded by respectful beings. Don't even think about lying to him at any cost. He is an intellectual and creative man.
What you did not know about the Virgo man?
Male Virgo is one of the notable signs that he possesses a highly dignified sense of duty. His motive is to serve other people respectably and as a leader. It can be his work network or his family. Whatever it is, he does it with fact-based research, yielding overwhelming results.
Furthermore, traits of the Virgo man indicate that he usually likes to help the needy. He always achieves the best rank in everything he does. So, don't be surprised when he continually receives an Employee of the Month award. When it comes to money matters, he knows how to manage his investments. His financial plans are most suited to long-term goals.
Conclusion
As mentioned earlier, The Virgo is attacked with a Virgo trait; pure and humble. He is a fair and equal man who comes with decent quality. A fit lifestyle and routine are what he loves the most. For this and more, his life span is not a bone of contention for him.
The Virgo man loves most when he is revived by his past actions of him. Plus, he won't mind remembering some of his refreshing ideas about him. Above all, he likes to learn new things and share updated things.