Aries and Sagittarius Compatibility
Aries and Sagittarius are two fire signs that present a high degree of compatibility, both on a sentimental level and on that of friendship and work. Together they create a combination of strength, energy, and vitality.
The two zodiac signs are very ambitious, adventurous, and passionate, which makes them perfectly complementary and results in an almost explosive union.
The great motivation that they transmit to each other makes them capable of achieving great things together in life and fully enjoy every project and goal they set for themselves.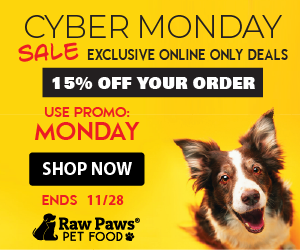 If you want to know more about the compatibility between Aries and Sagittarius in different areas, then keep reading.
Aries and Sagittarius in Relationship
Aries and Sagittarius as two good fire signs that they are, they experience all of their relationships with intensity and passion, something that is also reflected in their love life.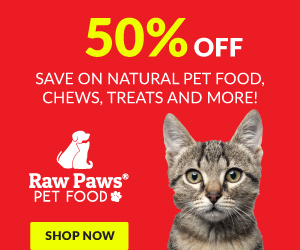 They have strong compatibility in love and it is that from the first moment they start a relationship they understand each other perfectly,
they share interests and hobbies,
they feel happy together and, above all,
they enjoy a mutual trust that arises completely spontaneously.
Both are independent, sincere, and loyal, very important characteristics for them in a couple, so the understanding between the two is excellent and they do not feel obliged or forced to be together, it is a union entirely natural, and spontaneous. and desired.
Aries and Sagittarius and Sexual their Life
In the field of sex, there are two very compatible signs; Both Aries and Sagittarius are good lovers in bed, very passionate and surprising. They both hate routine and monotony, so they form the perfect combination for having a lot of fun in sex and trying out new and exciting practices.
But, what about when a big conflict erupts between an Aries and Sagittarius couple, what happens? Although they seem made for each other, as we show below, there are situations in which their personalities can clash with intensity:
A Magnificent Gemini and Sagittarius Friendship
How active is the Gemini and Sagittarius friendship? The Gemini and Sagittarius friendship seem a magnificent combination. Both can have few stormy moments which they will encounter in the course of their friendship relation. Both can overcome difficulties with little effort. Gemini seem able to manage the adventurous spirit of Sagittarius, guaranteeing the right amount
www.zodiacenthusiasts.com
They are both very sincere and say things as they think, something that will lead them to have big, strong arguments, saying things they will likely regret later on. Here the rawness of Aries intersects with the sarcasm of Sagittarius.
Neither is very good at managing personal finances and both are prone to compulsive shopping, so poor financial management is another major reason for their arguments.
They also dislike spending time doing housework and this becomes a common point of disagreement between the two.
If there is something that Aries does not tolerate in a couple it is infidelity, not being willing to forgive it, so in this sense, the Sagittarius must be very careful, as it could be more than enough reason to end the relationship.
For their part, Sagittarians can't stand lies, so Aries must be very sure to blame Sagittarius for infidelity, since if he treats him in an insincere way he could end up losing him for good.
Despite all these points of disagreement, neither of them is very bitter, so they generally manage to get over their conflicts and reconcile quickly. In conclusion, this is a very promising couple.
Aries and Sagittarius in Bed
The love of adventure is inherent in Sagittarius. So it is in love: for him, it is a game of chance and he is happy when he can take risks: if the going gets tough, Sagittarius is ready to play. Sex without a little fun and playfulness doesn't appeal to Sagittarius. Jokes and laughter are an essential part of his foreplay and he enjoys experimenting with sex toys and role play.
But there is also a more serious side to Sagittarius: post-sex chatter is usually centered around philosophy and the meaning of life.
Since this sign is ruled by Jupiter, the planet of wisdom, Sagittarius' love relationships must be based not only on physical attraction but also on common values.
Above all, the partner must share a love of mutual freedom and independence. Sagittarians can never be truly happy with a partner who tries to bond them to himself.
So maybe it's the most likely sign that he still loves you, but that he still leaves you, but rarely does he do it in a sneaky or sleazy way. Because Sagittarius takes pride in his morality of him, he takes a principled approach to love and sex, while also becoming brutally honest about what he wants from a relationship.
Aries and Sagittarius in Marriage
In marriage both Aries and Sagittarius will most likely develop perfectly. Indeed, in this family union, the unity of temperament is combined with the similarity of the world view as a whole. General outlook on life, similar hobbies will cement marriage and passionate, vibrant sex, and constant novelty in bed will further strengthen them.
Aries will be easy, cheerful, and the Sagittarius will be able to organize family life well, easily manage the family. However, the lightness of the Aries is combined with its impatience. And herein lies a possible problem.
If he does not learn to understand, does not show patience, which is initially not very characteristic of him, then there will be inevitable conflicts, especially if he finds a scythe on a stone or if a female Sagittarius starts doing only the domestic routine.
Then the boiling energy of him will not be enough, which is also fraught with complications. At the same time, women of this sign are not too fixated on problems and treat them philosophically, albeit for treason, despite such a hot temper.
Aries and Sagittarius Friendship
In addition to the sentimental level, Aries and Sagittarius are compatible in friendship and can become great friends. The main reason is that they are both cheerful and fun and can see each other reflected in each other, which makes it easy for them to build a relationship with excellent communication and great understanding.
Aries Friendship | 10 Typical Friendship Traits
True Aries Friendship Real and loyal friends are always welcomed to befriend Aries. Friends with a kind heart still have a place in Aries life. Aries wants to hear the truth told face to face so friends with same morale will always be respected by Aries. Usually, Aries is seen fighting, and this is the
www.zodiacenthusiasts.com
Both Sagittarius and Aries are passionate about discovering new things, experiencing thousands of adventures, being rebellious, and experiencing new emotions, so both will find in each other the perfect companion for traveling, traveling the world, and going to parties, doing thousands of different activities and plans, etc.
When they are together, fun and laughter are guaranteed, as they both have a great sense of humor. Indeed, with his wit and his jokes, Aries can make Sagittarius fall to the ground and roll in laughter at any moment.
In any case, they may also have occasional quarrels and quarrel on more than one occasion, although many times even this anger will be intellectually interesting.
Aries and Sagittarius at Work
In the sphere of work, he discovers that Aries and Sagittarius also make a good team. They can easily work together and achieve great things, as both can bring out the best intellectual abilities and qualities of the other.
Aries is a great motivator and will help Sagittarius take off with their most ambitious projects and encourage them to follow the path even if they face difficulties because Aryans are also very determined and dominant.
Aries Boss And Employee Relationship
Aries Boss Typical Behavior Aries at work will do the best to reveal his right skills. He will this to earn respects for his boss or coworkers. Without a doubt, that Aries is enthusiastic about his job and will not look at the clock waiting for the working hours to finish. He will provide loyalty
www.zodiacenthusiasts.com
For their part, Sagittarians are more tolerant and make Aries moderate their energy and learn to focus it on those things that are most relevant.
However, Aries should not exaggerate in being authoritarian, since this is something that Sagittarius hates and that could trigger more than one conflict or work problem, although without major consequences and effects on the excellent relationship they both maintain
Aries and Sagittarius Planetary Influence
Aries is influenced by Mars, the planet of the Passion, while Sagittarius is influenced by Jupiter, the planet of Thought and Destiny. The two planets, both representatives of a masculine type of energy, contribute decisively to the compatibility of the two signs: Jupiter gives courage to Sagittarius, while Mars gives Aries the strength and spirit of initiative that distinguish it. While Aries is always ready to propose new and exciting ideas, on the other, Sagittarius will not miss the opportunity to follow their partner in every situation.
Both Aries and Sagittarius are Fire signs
The flame that is generated by their union can have an eternal character. Both are always very active, they are equipped with an inexhaustible source of energy, which always guarantees excellent performance in every field.
Aries is a Cardinal Sign and Sagittarius is a Mutable Sign. While Aries loves to play the role of the leader and loves being the center of attention, Sagittarius is content with being able to control the situation from a more hidden position, consequently, the assignment of leadership will never be a source of discussion.
What Are Cardinal Fixed Mutable Signs?
Cardinal Fixed Mutable Signs Explained Cardinal Fixed Mutable Signs have few differences between them. The Cardinal signs would be the stars, or the promoters that create and perform. The Fixed signs would be the patient workhorses. Mutable signs would be the publishers who take the almost finished product and do the final mastering and remixing.
www.zodiacenthusiasts.com
A problem is instead represented by the fact that, if both show a strong interest every time they start working on a new project, the same cannot be said of the enthusiasm with which they then carry on the work: once the initial excitement has passed, they both tend to leave things unfinished.
Aries is the one who tends to lose interest more easily, but in the love world, Sagittarius knows how to make things always exciting, always keeping the interest and participation of the partner alive.
What is the best aspect of the Aries and Sagittarius couple?
The strength of the Aries and Sagittarius relationship is given by the energy and enthusiasm that the two release when they are together. The common interests and almost identical personalities make this couple one of the most compatible in the entire Zodiac.