Virgo Compatibility with all signs?
What is the Virgo compatibility with the other zodiac signs: Aries, Taurus, Gemini, Cancer, Leo, Virgo, Libra, Scorpio, Sagittarius, Capricorn, Aquarius, and Pisces?
The sun sign Virgo always aspires to ideal love, in which souls, minds, and bodies blend together. In the love field, the Virgo sign has earned a reputation for being too picky: her extremely demanding approach means that she finds marital happiness rather late and sometimes even risks being left alone.
The September zodiac Virgo characteristics
Even when Virgo finds a suitable partner, she continues to doubt. Her courtship period can last forever. She will gradually follow every step of the potential partner to make sure she fulfills his ideal of 100%. She will examine every little detail of her behavior and her appearance under the microscope. One wrong step will cause Virgo to permanently drop an unworthy candidate from the white list.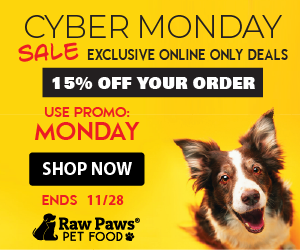 Such pragmatism in love affairs is caused by the element of the Earth, which characterizes this sign. The ruling planet Mercury gives Virgo a romantic outlook. It is difficult to understand how practicality and efficiency coexist in the same person with idealism and vision. Perhaps this exceptional combination is the characteristic that guarantees many admirers to this sign.
How is the Virgo in love?
In matters of the heart, Virgo obeys the command of the heart and mind at the same time, which is rare among representatives of other signs. Very often, the voice of reason overcomes the senses. A high social position, wealth, and excellent prospects for the future among the unconditional merits of a candidate for a relationship: Virgo often sees nothing wrong in "marriages of convenience".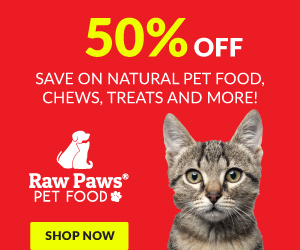 How does Vergine behave in relationships?
Having found the ideal person, she gives herself to her partner without a trace. In the relationship, there is no division for Virgo between "mine" and "yours". Virgo believes in the love of life, her loyalty oaths to her future spouse are absolutely sincere. The collapse of hopes for love is destructive for Virgo. Divorce or betrayal is especially difficult for representatives of this sign.
A Virgo in love can be recognized by sprawling movements and attempts to look away when she is in contact with the object of desire. Their standard coldness is not perceptible to her eyes; instead, tenderness is evident. Virgo's chosen person will have to wait until she dares to take the first step.
Disadvantages of a Virgo partner
Perfectionism. Virgo's eternal search for perfection gives rise to the desire to "improve" her partner. If attempts to re-educate a loved one lead to conflict. The more you tolerate the imperfections of others, the more intense and trusting the relationship will become.
Criticism. Sometimes Virgo gets too demanding about family. Anything little, like unwashed dishes or an unclean room, can cause her to break out into an argument about the dangers of dirt and clutter. She simply can't help but notice the flaws of those around her. In her extreme manifestation, the Virgo transforms into a grumpy creature who gets annoyed at the slightest provocation. If you try to pacify the Virgo by listing her flaws, the situation will only get more complicated. She can't stand criticism in her direction of her.
Nervousness. The Virgo, demanding with herself and with others, continually has new reasons for concern. Also, this sign tends to exaggerate and make things more complex than they really are. The inability to turn her situation around in favor of her causes her nervous tension and stress.
Closure. Creating an emotional barrier is a common Virgo way of protecting herself – it's the natural consequence of her shyness. Due to the apparent coldness, it can be difficult for a partner to understand her true feelings and her mood. Her detachment can cause disharmony in the relationship. In these cases, she tries to challenge the Virgo to a frank conversation and discover the reason for her isolation.
Thrifty. Virgo's greed is a problem if her partner does not share the need to meticulously safeguard her family budget. For example, a known wasteful such as Leo will not like this approach. If the partner also adheres to a savings policy, such as the Taurus, this trait can turn into a much-appreciated asset.
Who is their soul mate?
The signs Virgo is perfectly compatible with water signs; Pisces, Cancer, and Scorpio.
If Virgo wants to achieve perfect compatibility, he has to opt for one of the signs of the water element: Pisces, Cancer, or Scorpio. In this case, the chances of success of the relationship will be excellent.
Are Pisces and Virgos a good match?
The alliance with the dreamy Pisces helps Virgo move away from an overly critical view of her life. Virgo has the opportunity to expand her consciousness and see that the world is beautiful thanks to her imperfections. Virgo is based on analysis and Pisces on creativity. When you combine these two qualities, you can be successful in both your personal and corporate spheres.
Scorpio and Virgo complement each other perfectly
Virgo's strengths are her common sense and her practicality, the Scorpio has an intuitive and emotional approach. While the Virgo perfectionist is concerned about the little nuances of the relationship, Scorpio, like a mighty rock, steadfastly tackles all problems. As these qualities work well together, Scorpio and Virgo have the potential to bring about a happy couple.
Virgo and Cancer; a well balanced connection
The golden key that opens the doors to family well-being for Virgo and Cancer is their common desire for security. In a partner of this sign, Virgo will find a person to support and protect, and Cancer, instead of shaky waters, will find solid ground under her feet. It is a strong relationship that is built on honesty, trust, dedication, and endless care on both sides.
The Virgo sign neutral compatibility
The Virgo Compatibility and relationship with Taurus, Capricorn, and … Virgo is just good. In relation to other Earth signs, there are no dramatic scenes or glaring difficulties. Here too there is no violent passion. All earth signs need stability, not crazy adventures. Such unions are distinguished by mutual respect and mutual assistance.
While the other couples around them are overwhelmed by family problems, Virgo and the Earth signs live their marriage quietly and peacefully. If disagreements arise in such an alliance, they vanish under the pressure of common sense.
The Virgo compatibility with Taurus
The relationship between Virgo and Taurus is a bit old-fashioned: they develop slowly, but they can last a lifetime. The tendency to respect family traditions and wholeness guarantees a long-term perspective of that relationship. Virgo loves Taurus's strength and devotion, while Taurus appreciates her mate's wit. Both are happy to invest their energy and resources in building the foundations for a stable future.
The Virgo compatibility with Capricorn
When Virgo and Capricorn unite, it may appear from the outside that their union is governed by calculation. In such a couple, the fire of crazy passions does not burn, both partners are outwardly closed and sober. Despite the fact that their feelings are not characterized by bright colors, they receive genuine satisfaction from communication with each other.
The Virgo compatibility with another Virgo
The partnership of two Virgos doesn't resemble a passionate romance, but an association of like-minded people. They have everything ready on the shelves and planned for the next five years. Other couples are often jealous of such unity, forgetting how much effort these spouses have spent to achieve such prosperity.
What is Virgo's worst match?
The compatibility of Virgo with Aries, Leo, Sagittarius, Gemini, Libra, Aquarius may not be the best match. An unfavorable astrological combination for Virgo is representative of the signs of the elements of Fire (Aries, Leo, Sagittarius) and the elements of Air (Gemini, Libra, Aquarius). Aries is interesting to Virgo when she is an extraordinarily purposeful person, but she won't resist her complaints and her prudence. Fiery Leo will regard Virgo as a cold snow queen and will not stand the greatness and pride of Leo.
The Virgo compatibility with Sagittarius
Sagittarius is a reckless gambler and Virgo is a hard worker. With such different approaches to life, they are unlikely to be happy. Especially if the Sagittarius is a woman: as soon as the Virgo shows herself demanding and flaunts her meticulousness, her partner leaves, slamming the door loudly.
The Virgo compatibility with Aquarius
Aquarius is interested in solving the problems of the planet, and Virgo, on the contrary, strives for personal well-being. Due to such glaring contradictions, they will not even be able to become friends.
The Virgo compatibility with Libra
Libra, in the grip of spirituality, will see in Virgo only a constant desire to restrain her romantic fantasies and her sublime impulses. She will be depressed by her partner's frivolity and superficial attitude towards life.
However, there is one exceptions
The one exception to the element compatibility rule could be with Gemini, as they are ruled by the same planet as Virgo: Mercury. Its influence on these signs is different. In Gemini, Mercury develops the ability to think logically and in Virgo, it generates a critical attitude. Both Signs are united by an interest in intellectual ideas, a sharp mind, but this is where the similarities end. The impulsiveness and inconstancy of Gemini do not suit Virgo: they consider Virgo boring and too down to earth. For this, the compatibility of the pairing remains quite low.