How to better know Virgo in love?
According to the Virgo in love facts, a Virgo man is not the type to throw himself into a relationship. He will want to get to know the person before he starts doing something romantic. He's likely to hang out with his friends to hang out with strangers.
One way to say that he is a Virgo in love is that he will open up more to his partner than him. He doesn't usually like to bother other people with his problems. He needs to be with someone he can trust before he can open up to him or her.
Knowing that the Virgo man is a traditionalist can also make it easy to tell when he is in love. He is likely to come out and say he is in love instead of trying to do it weirdly.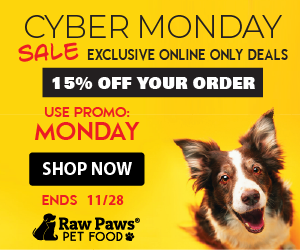 Based on the Virgo in love traits, when he loves you, he will let you know. It will probably get serious. An engagement proposal can quickly follow after he falls in love. Once in love, he wants to make it last and is not afraid of commitment.
Virgo's Behavior In Love
Virgo needs a partner who knows how to penetrate the armor behind which Virgo tends to hide. Anyone who can bring him out into the open will be repaid with lots of love.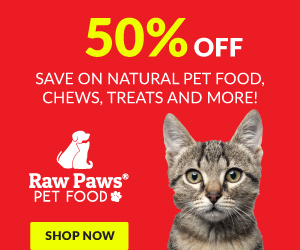 Virgo isn't known for having too many relationships but when they find the right one and think it's worth it, Virgo will give in 100%, hence Virgo will make sure it can last forever.
Sometimes finding the love they want may take even years, but this does not bother Virgo too much because they know that the entire wait one day will be rewarded.
What does Virgo need from their partner?
The love of their life has to be able to understand Virgo's demands. Virgo's primary desire is for their lover to be faithful, honest, and family orientated. Every Virgo wants their lover to focus more on raising their children. Meaning, they can spend less time outdoors.
True Virgo intends to make his opposite sex feel comfortable and show the partner that the Virgo is the only one. Virgo would like to make a partner think that Virgo is the right person to share the rest of their life and there should be no other one else.
Once Virgo has found the love of their life, they will dedicate their time to making this love to be remembered for a long time. Virgo will love with all heart and give warmth when a partner feels lost.
Virgo in love will depend on their lover for warm affection and support on bad days. Their lover must have some proper behavior and enjoy expressing nonphysical love.
Privacy also must be respected and shouldn't become a subject to talk or argue about. Virgo's feelings must not be underestimated but instead should be seen as a sign of real love, and the words they express to their lover must have a deep meaning.
Virgo doesn't like being jealous of their partner and will depend on trust to avoid wrong emotional feelings.
Likes to have the best love ever
Doesn't like talking too much
Will wait long enough for the right love
Will give their lover all love needs to survive
Hates breaking up
Will support lover to the end
Giving Relationship A True Meaning
Virgo wants to be independent and never insistent. Virgo is apparently shy and reserved, but when Virgo is interested and focused on someone, Virgo in love will manage to bring out an almost irresistible charm.
The expansive character of the sign of the Virgo is a quality that unites all the signs of Earth, and that, in this particular case, translates into a strong sense of protection directed towards loved ones. Faithful and loyal, their efforts are directed almost exclusively to safeguarding their emotional relationship.
These efforts need to be rewarded by a lover who ensures a stable, intensely lived, and above all sincere relationship. The right person who has a strong character and a kind gentle will most likely have a long-term relationship, which is what Virgo dreams of having.
Virgo will support their partner to the end
Virgo is the sign of service, consequently, among Virgo's main characteristics. The one that stands out the most is the tendency to provide relief whenever there is a need for its precious help. Virgo is spontaneous, active, and organized.
Virgo in love will always be very successful, both in the workplace and in general life. Mercury is the planet that dominates the sign of Virgo, the symbol of communication; hence Virgo's strength is in the art of speech, and above all in his undisputed capacity for organization. Sometimes Virgo in love is nervous and shy.
Sex, Romance And Passion
Virgo is always very attentive to health, so usually, Virgo in love has an excellent body. This is the result of a controlled diet and daily physical exercise.
An appointment with a born under the sign of the Virgo represents an experience that stands out for taste and elegance, given the importance that the concepts of refinement and harmony. Even on an emotional level, the behavior of Virgo turns out to be sober and rational.
For Virgo to love means to be deeply involved, and there is no space in his/her feelings for meaningless adventures. The purpose of Virgo is to appear fascinating and irreplaceable in the eyes of the partner. The perfect lover is the one who shares Virgo's preferences concerning ideas such as those of home and family.
Are Virgos best lovers?
Virgo is a true lover and a loyal partner, meaning that he/she will try to have a quality sexual relationship with just one person, primarily Virgo in love will dedicate everything to the right partner, and the right partner will not want more in life than what is offered.
Their privacy should be respected
Jealousy is not what they want to see in the relationship
They tend to be simple and won't have compromised love
The right lover must be family orientated
Prefers to have a respectable love
Appreciates support even on bad days
Before Virgo approaches the future partner, he/she will proceed with great caution. Virgo will examine and determine in detail the pros and cons of possible next partner personality before they commit themselves to a relationship. Virgos in love does this just to avoid any future disappointment.
Virgo Man Partner
Virgo man will be considerate and worried most of the time. He will need his spouse's loyalty so he can focus on more complicated family issues. Solving those family issues is mainly his duty. Virgo man won't disappoint female partner.
He will provide her with continuous support and will demonstrate and will remember all their festive days, such as birthdays of all their family members, anniversaries, and all the special dates as a family.
Virgo man will highlight to their partner his weaknesses at the very beginning of their relationship. Virgo man is obsessed with hygiene and will demand it as a priority to maintain a clean house. Virgo man will be looking after all the DIY in the house. Virgo men will expect their female partner to take care of the cleaning, washing of the clothes, and taking care of their children.
Virgo Woman Partner
Virgo woman tends to be shy just like the man. The Virgo female doesn't excel too much on talking instead Virgo woman will focus more on the family matters and taking care of her children (if there are any) and all the domestic duties.
To Virgo female, the male partner is considered as the head of the house. But Virgo female will expose herself as the heart of her castle, running a quiet home and being organized. Virgo woman will demand from her man a few simple things, like honesty, loyalty, taking care of the economics being the leader and protectors of the house.
The End Of Relationship
Virgo doesn't like being cheated. Virgos offer loyalty in love and would like to receive the same back. If loyalty isn't respected Virgo will have no choice but to give up on the relationship and go through a divorce without hesitation. Virgo has some dignity and will give love another chance with the hope it may be as once it was.
If nothing works out Virgo will not beg for lost love because it was lost of disloyalty. Most Virgo will get emotional for a while but that will be it.
Virgo may have lost the love of their life on divorce but will make sure that their children aren't left emotionally affected. Virgo parents will make sure their children will get financial security for their future.