In a world where science and technology often take the forefront, it is crucial not to overlook the timeless wisdom of our ancestors. Ancient cultures have left behind a wealth of knowledge that can still hold profound significance in our modern lives. One such treasure trove of ancient insight is found within the intriguing realm of Vedic Astrology. With its roots in the sacred texts of India, Vedic Astrology offers a unique perspective on our place in the cosmos and the influence of celestial bodies on our lives. As we embark on a journey to explore this ancient science, we will uncover the hidden gems of Vedic Astrology, revealing their modern relevance and invaluable guidance for navigating the complexities of our existence.
1. The Rich Tradition of Vedic Astrology: Tracing its Roots in Ancient India
Vedic Astrology, also known as Jyotish, is an ancient system of astrology that has its origins deeply rooted in the Vedic scriptures of Ancient India. With a history spanning over thousands of years, this mystical practice is embraced by millions around the world as a means to gain insight into their lives, make informed decisions, and understand the cosmic forces that shape their existence.
One of the distinctive features of Vedic Astrology is its holistic approach, encompassing various aspects of life, such as health, career, relationships, and spirituality. This divine science relies on a complex network of astronomical calculations, the positions of celestial bodies, and the interpretation of their influences on human lives. The rich tradition of Vedic Astrology encompasses a wide range of techniques and methodologies, including the use of birth charts, planetary movements, and predictive analysis.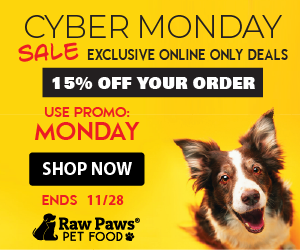 Birth Charts: At the core of Vedic Astrology lies the birth chart, also known as the Janam Kundali. This intricate map of the sky at the moment of an individual's birth provides valuable insights into their unique characteristics, strengths, weaknesses, and life events.
Planetary Movements: Vedic Astrology places great importance on the movements of the nine planets, known as grahas. These celestial bodies are believed to exert a profound influence on various aspects of human life, shaping one's personality, destiny, and the challenges they may encounter.
Predictive Analysis: Through the application of intricate algorithms and astrological principles, Vedic Astrology allows astrologers to make predictions about the future and offer guidance to individuals seeking clarity and direction in their lives.
The practice of Vedic Astrology is deeply ingrained in Indian culture and continues to be passed down through generations, preserved in ancient texts and teachings. With its rich tradition and time-tested wisdom, Vedic Astrology serves as a guiding light for those who seek to navigate the complexities of life, explore their highest potential, and find harmony within.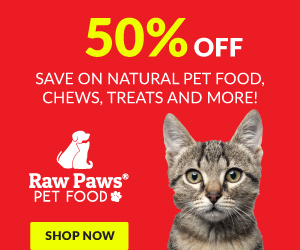 2. Understanding the Cosmic Blueprint: Exploring the Basics of Vedic Astrology
Have you ever wondered about the connection between the celestial bodies and the events in our lives? Vedic Astrology, an ancient Indian system, offers a unique perspective on this fascinating topic. In this section, we will delve into the basics of Vedic Astrology to help you understand the cosmic blueprint that guides our destinies.
Unlike Western astrology, Vedic Astrology provides a holistic approach by considering not only the Sun signs but also the influence of the Moon and other planets in determining our personalities and life paths. Here are some key points to help you grasp the foundations of this ancient wisdom:
The Ascendant: The Ascendant or the rising sign is the zodiac sign that was rising over the eastern horizon at the time of your birth. It plays a significant role in shaping your physical appearance, demeanor, and overall personality.
The Planets: Vedic Astrology recognizes nine planets, including the Sun and Moon, as well as two shadow planets known as Rahu and Ketu. Each planet represents different aspects of our lives and influences our behaviors, emotions, and experiences.
Houses: The birth chart is divided into twelve houses, each representing a specific area of life. These houses provide insights into various aspects such as career, relationships, finances, health, and spirituality.
Dasha System: The dasha system in Vedic Astrology is based on the concept of planetary periods that influence different stages of our lives. Understanding the dasha periods can offer valuable insights into the timing of events and transformative experiences.
As we embark on this journey into the realms of Vedic Astrology, it is essential to approach it with an open mind and a willingness to explore the profound connections between the cosmos and our existence. By gaining a fundamental understanding of these astrological principles, we can unlock a deeper understanding of ourselves and the world around us.
3. Celestial Bodies and their Influence: Decoding the Planetary System in Vedic Astrology
In Vedic Astrology, the celestial bodies play a significant role in shaping our lives and destiny. These divine envoys, known as grahas, symbolize different facets of our existence and have a profound influence on our emotions, character traits, relationships, and overall life experiences. Understanding the planetary system is crucial to unraveling the mysteries of Vedic Astrology and gaining insight into the cosmic forces that govern our earthly journey.
Let's delve into the intriguing world of the celestial bodies and their distinct influences. Each of the major planets, including the Sun, Moon, Mars, Mercury, Jupiter, Venus, Saturn, and the two lunar nodes, Rahu and Ketu, hold unique sway over various aspects of our lives. Here is a glimpse of their significance:
The Sun: Represents our vitality, self-expression, and leadership qualities. It symbolizes our core essence and guides us to unfold our true potential.
The Moon: Influences our emotions, intuition, and nurturing nature. It governs our subconscious mind and reflects our deepest inner desires.
Mars: Symbolizes energy, courage, ambition, and personal drive. It embodies our ability to take action, make decisions, and overcome obstacles with determination.
Mercury: Governs communication, intelligence, learning, and adaptability. It influences how we perceive and express ourselves, as well as our ability to grasp information swiftly.
Jupiter: Signifies wisdom, expansion, abundance, and higher knowledge. It encourages spiritual growth, bestows blessings, and brings opportunities for growth and prosperity.
Venus: Represents love, beauty, sensuality, creativity, and harmonious relationships. It influences our aesthetic taste, romantic endeavors, and artistic inclinations.
Saturn: Symbolizes discipline, responsibility, and lessons of karma. It tests our endurance, offers valuable life lessons, and brings about transformations through challenges.
Rahu and Ketu: Known as the lunar nodes, they represent the karmic forces of attraction and detachment, respectively. Rahu signifies desire and ambition, while Ketu signifies spiritual growth and liberation through detachment.
By decoding the planetary system in Vedic Astrology, we can gain profound insights into our strengths, weaknesses, and the transformative potential of our life experiences. Understanding the celestial bodies' influence allows us to navigate our paths more consciously, embrace opportunities for growth, and align with the cosmic energies to create a prosperous and fulfilling life.
4. The Zodiac Wheel: Unlocking the Twelve Houses and their Significance
The Zodiac Wheel is a fundamental concept in astrology, consisting of twelve houses that represent different aspects of life. Each house influences various areas, creating a comprehensive map that guides astrologers in interpreting your birth chart. By understanding the significance of these houses, you can gain valuable insights into different realms of your existence.
1. First House – The Ascendant:
The first house, also known as the Ascendant, governs your identity, physical appearance, and how you present yourself to the world. It acts as a window into your personality and gives insight into your behavior and demeanor. The qualities of your ascendant sign often shape your initial impressions on others, highlighting your strengths and weaknesses.
Key Significance:
Self-image and self-expression
Physical appearance and first impressions
Adventurousness and assertiveness
2. Second House – Material Possessions:
The second house influences your financial situation, material possessions, and attitude towards money. It sheds light on your sense of material security, personal values, and the way you handle resources. Understanding the second house can guide you in making wise decisions regarding financial matters and long-term stability.
Key Significance:
Financial stability and wealth accumulation
Possessions, material comfort, and values
Self-worth and self-esteem
5. The Power of Birth Charts: Analyzing Personal Horoscopes in Vedic Astrology
Vedic Astrology, an ancient system of astrology originating from India, offers deep insights into one's life by analyzing birth charts. These birth charts, also known as horoscopes, provide a detailed map of an individual's life journey based on the positions of the planets at the time of their birth. This powerful tool not only sheds light on personality traits but also helps in understanding life events, relationships, and career paths.
When studying a personal horoscope in Vedic Astrology, several key components are considered:
Astrological Houses: Divided into twelve distinct areas, these houses represent various aspects of life, such as career, relationships, finance, and health. Each house interacts with the planets, revealing valuable insights into different life areas.
Planets and their Placements: The positions of celestial bodies in a birth chart determine the planetary influences on an individual's life. By deciphering these influences, Vedic Astrologers can analyze personality traits, strengths, and challenges a person may face in specific areas of life.
Aspects and Conjunctions: Aspects refer to the geometric relationship between planets, while conjunctions occur when two planets align closely. These interactions enhance or alter planetary effects, impacting an individual's life events or relationships.
By exploring these components, Vedic Astrologers offer in-depth interpretations, paving the way for self-discovery, personal growth, and informed decision-making. They can provide guidance on areas such as career choices, compatibility with partners, and insight into the most suitable times for important life events. Vedic Astrology truly empowers individuals to navigate their lives with a deeper understanding of themselves and the world around them.
6. Unraveling the Karmic Threads: The Role of Past Life Karma in Vedic Astrology
In Vedic Astrology, the concept of karma plays a crucial role in understanding the intricacies of one's life journey. It goes beyond the realms of this lifetime, incorporating the interplay between past lives and the present. At the heart of this cosmic tapestry lies the idea that our actions in previous lifetimes shape our current circumstances and future trajectory. By delving into the karmic threads that connect our past, present, and future, Vedic Astrology offers profound insights into our soul's journey throughout the ages.
The concept of past life karma in Vedic Astrology revolves around the belief that our past actions, both positive and negative, have repercussions that ripple through time. These actions create our karmic imprints, which influence our present experiences, talents, and challenges. Understanding past life karma can shed light on unresolved issues, repetitive patterns, and hidden talents that we carry from previous incarnations. It allows us to comprehend the deeper purpose behind certain life events and empowers us to make conscious choices, ultimately leading to spiritual growth and enlightenment.
Key Aspects of Past Life Karma in Vedic Astrology:
Karmic Debt: Past life actions can result in karmic debts that need to be settled in the present lifetime. These debts often manifest as challenging circumstances or relationships, offering opportunities for growth and transformation.
Karmic Lessons: Each soul is believed to be bound by certain karmic lessons that it must learn in order to progress spiritually. Vedic Astrology helps identify these lessons, enabling individuals to navigate through life consciously and fulfill their soul's purpose.
Transmigration: The doctrine of transmigration, or the cycle of birth and death, is closely tied to past life karma in Vedic Astrology. It suggests that our souls go through multiple rebirths, carrying forward karmic imprints until they are resolved.
Karmic Remedies: Vedic Astrology provides various remedies, such as performing specific rituals, chanting mantras, or engaging in acts of charity, to mitigate the negative effects of past life karma. These remedies aim to balance the karmic scales and promote spiritual evolution.
By acknowledging the role of past life karma in Vedic Astrology, we gain a profound understanding of the interconnectedness of our existence. It reminds us that our present circumstances are not mere coincidences, but rather the result of a complex web of actions and experiences woven throughout countless lifetimes. Armed with this knowledge, we can navigate our karmic journey with wisdom, compassion, and an unwavering commitment to personal growth and self-realization.
In our journey through life, we inevitably encounter various challenges that can leave us feeling overwhelmed and unsure of how to proceed. Fortunately, Vedic Astrology provides a time-honored and practical tool for navigating these obstacles and finding clarity amidst the chaos. By delving into the ancient wisdom of Vedic Astrology, we can gain valuable insights into the planetary influences that shape our lives and learn to harness their energies to overcome any hurdle that comes our way.
Vedic Astrology offers a holistic approach to understanding life's challenges. By analyzing the positions of celestial bodies in our birth chart, we can uncover deep-rooted patterns and tendencies that may contribute to our perceived obstacles. Armed with this knowledge, we can then make informed decisions and take proactive steps towards finding solutions. Whether it's financial difficulties, relationship struggles, career setbacks, or health concerns, Vedic Astrology provides a roadmap that allows us to navigate these challenges with confidence and grace.
By examining the planetary positions, Vedic Astrology can identify the root causes of our challenges and offer guidance on appropriate remedies.
Through the use of remedial measures like gemstone therapy, mantra chanting, and performing specific rituals, we can mitigate the negative effects of planetary influences and attract positive energies.
Vedic Astrology empowers us to make informed decisions by identifying opportune periods for making major life changes, such as starting a new business, getting married, or pursuing higher education.
By understanding the inherent strengths and weaknesses indicated by our birth chart, we can tailor our approach to facing challenges, enhancing our chances of success.
With Vedic Astrology as our guide, we can unlock the dormant potential within us, transforming obstacles into opportunities for growth and self-discovery. By aligning ourselves with the cosmic forces that govern our lives, we can embrace challenges as stepping stones towards fulfillment and lead a more harmonious and purposeful existence.
8. Astrology in the Digital Age: Adapting Ancient Wisdom to Modern Times
Astrology, with its roots in ancient civilizations, has remained a timeless practice that continues to captivate individuals seeking guidance in their lives. With the advent of the digital age, astrology has seamlessly transitioned into the online realm, offering a new way for enthusiasts to access its ancient wisdom and insights. This shift has not only made astrology more accessible but has also allowed it to adapt to the fast-paced, technology-driven world we live in today.
In the digital age, astrology has found new platforms, tools, and communities that have expanded its reach and possibilities. Here are key ways in which this ancient practice has successfully adapted to modern times:
Online Birth Charts: Instantly generate detailed birth charts online by simply inputting your birth information. These online tools not only provide accurate calculations but also offer comprehensive interpretations, allowing individuals to gain a deeper understanding of their unique astrological makeup.
Mobile Apps: With astrology apps at your fingertips, accessing daily horoscopes, personalized readings, and compatibility reports has never been easier. These user-friendly apps provide quick and convenient access to astrological insights, catering to the on-the-go lifestyle of modern individuals.
Virtual Social Communities: Digital platforms have given rise to vibrant astrological communities where enthusiasts can connect, engage in discussions, and seek guidance from expert astrologers. Online forums, social media groups, and webinars have provided spaces for learning and sharing experiences like never before.
In summary, the integration of astrology into the digital age has allowed ancient wisdom to flourish within a modern framework. Through online birth charts, mobile apps, and virtual communities, individuals can now easily tap into astrological knowledge whenever and wherever they desire. As we navigate the complexities of the 21st century, astrology continues to adapt and evolve, standing as a guiding light for those seeking deeper insights into themselves and the world around them.
9. Harnessing the Planetary Energies: Practical Remedies and Rituals in Vedic Astrology
Understanding the influence of planetary energies and their impact on our lives is a crucial aspect of Vedic Astrology, a timeless practice rooted in ancient Indian wisdom. In this post, we will delve into the practical remedies and rituals that can be employed to harness these powerful forces for personal growth and wellbeing.
1. Gemstone Therapy:
Gemstones possess unique vibrations that can resonate with specific planetary energies. By wearing gemstones associated with benefic planets, such as emeralds for Mercury or rubies for the Sun, one can enhance their positive influence. Conversely, wearing gemstones related to malefic planets with caution and under expert guidance can neutralize their adverse effects.
2. Mantra Recitation:
Chanting specific mantras dedicated to each planet can align our consciousness with their energies. For example, the chanting of the powerful "Om Namah Shivaya" mantra can invoke the calm and transformative energy of Saturn, bringing discipline and spiritual growth. Regular recitation of planetary mantras with devotion can bring harmony and balance to our lives.
3. Rudraksha Beads:
Rudraksha beads, derived from the sacred Rudraksha tree, are believed to possess divine energy and can enhance our connection with planetary energies. Wearing specific types of Rudraksha beads, each associated with a particular planet, can bring about a positive transformation in various areas of life.
4. Planetary Rituals:
Performing planetary rituals and yagnas (fire ceremonies) can also help in appeasing or enhancing the planetary energies. These rituals involve precise mantras, offerings, and fire offerings to invoke the divine forces associated with each planet. Seeking the guidance of an experienced Vedic astrologer can ensure the proper execution of these rituals for maximum effectiveness.
10. Seeking Cosmic Guidance: Consulting a Vedic Astrologer for Personalized Insights
When it comes to gaining personalized insights and guidance, many individuals turn to Vedic astrology in search of cosmic wisdom. Consulting a Vedic astrologer can provide valuable information about various aspects of life, including career, relationships, health, and spirituality.
Vedic astrology, also known as Jyotish, is an ancient Indian system that delves deep into the cosmic realm to analyze the planetary positions and their influence on human life. By studying individual birth charts, a Vedic astrologer can decipher the unique planetary alignments at the time of one's birth and offer predictions and guidance based on this profound knowledge. Here are some compelling reasons why seeking cosmic guidance through a Vedic astrologer may be an enlightening experience:
Personalized predictions: Unlike generalized horoscopes, a Vedic astrologer provides personalized insights specific to an individual's birth chart, offering deep clarity and understanding about various aspects of life.
Life purpose and career guidance: Through an in-depth analysis of one's birth chart, a Vedic astrologer can shed light on an individual's inherent talents, strengths, and potential, guiding them towards a fulfilling career path aligned with their life purpose.
Relationship dynamics: Vedic astrology provides invaluable insights into relationship dynamics by examining the compatibility between individuals' birth charts. This guidance can help navigate challenges, find harmonious partnerships, and enhance existing relationships.
Health and well-being: Vedic astrology not only focuses on the mind and spirit but also indicates potential health issues. By understanding the planetary influences on one's well-being, a Vedic astrologer can provide suggestions on maintaining balance and improving overall health.
So, if you're seeking a profound understanding of your life's journey and personalized guidance, consulting a Vedic astrologer can illuminate your path, help you make informed decisions, and empower you to embrace your potential while navigating the cosmic dance.
Key Takeaways
In summary, the ancient wisdom of Vedic astrology continues to captivate individuals around the world, offering profound insights into their lives and the universe as a whole. With its roots deeply embedded in the timeless Vedas, this ancient practice has stood the test of time and continues to have a profound impact on those who seek its guidance.
As we have explored in this article, Vedic astrology offers a holistic approach to understanding oneself, incorporating various aspects such as planetary alignments, houses, and yogas. Its precise calculations and detailed analysis provide a comprehensive overview of one's personality, strengths, weaknesses, and life events.
While Vedic astrology may have originated thousands of years ago, its modern relevance cannot be underestimated. In an increasingly complex world, individuals turn to this ancient science to find solace, direction, and purpose amidst the chaos. The profound guidance it offers serves as a compass, helping individuals navigate life's challenges and make informed decisions.
Moreover, Vedic astrology's holistic approach extends beyond personal horoscopes, encompassing various areas of life, including career, finance, relationships, health, and spirituality. This comprehensive understanding paints a vivid picture of one's life and potential paths ahead, empowering individuals to harness their strengths and overcome obstacles to achieve fulfillment.
As modern science and spirituality converge, Vedic astrology stands as a testament to the enduring wisdom of our ancestors. Its insights, although rooted in ancient texts, remain applicable and relevant in today's ever-evolving world. By uncovering the secrets of the cosmos and decoding the intricate interplay of celestial bodies, Vedic astrology offers a unique perspective that empowers individuals to embrace their true selves and live a life aligned with their highest potential.
In conclusion, Vedic astrology intertwines ancient insights with modern relevance, serving as a guiding light for those seeking a deeper understanding of themselves and the universe. As we embark on our individual journeys, may we remember the profound wisdom bestowed upon us by the ancients and embrace the transformative power of Vedic astrology.