What are Aries people like?
Understanding Aries as a person can be tricky – after all, they are the first of the zodiac signs! But with a little effort, it's easy to see what makes them tick.
Do you find yourself drawn to astrology and all the fascinating intricacies of the zodiac? Aries is the first sign of the zodiac, and getting to know its characteristics and personality traits can be incredibly helpful in understanding yourself and those around you. Aries, symbolized by the ram, are characterized by their courage, energy, and assertiveness.
They love to be in charge, and have a natural ability to take the lead and make things happen. Those born under this sign are also very competitive and love a good challenge.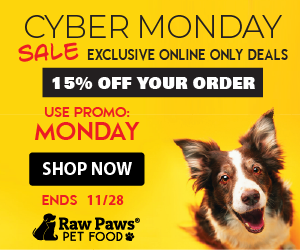 When it comes to relationships, Aries can be quite passionate and possessive. They are typically very honest and direct with their feelings and don't like to beat around the bush.
As you can see, Aries people are unique and have a lot to offer. Understanding their characteristics can help you better relate to them and appreciate them for who they are!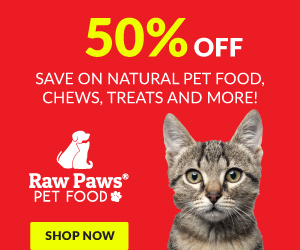 The Aries as a Person: Personality Traits of the First Zodiac Sign
Aries is the first sign of the zodiac, and its ruling planet is Mars, its element is fire, and its symbol is the ram. People born under this sign often exhibit strong and positive traits, such as being confident, adventurous, and independent. Additionally, Aries loves to take risks and pursue their goals with determination and enthusiasm.
These same qualities can often lead to negative traits such as impulsiveness, impatience, and aggression. Aries can also be quite competitive and may have difficulty handling criticism. Those born under the sign of Aries often need to take time to think through their decisions before acting on them.
They should also strive to find balance in their lives and learn how to diffuse tense situations in order to stay positive. By doing so, they can make the most of their natural ability to take on challenges and reach their goals.
Aries and Aquarius compatibility in Love, Sex and Marriage
What is the Aries and Aquarius compatibility and love match? According to astrology, the zodiac sign of Aries is ruled by Mars, the planet of power and aggression. This can make Aries a passionate and fiery sign, which can be great in relationships where both partners are equally assertive. However, Aries also has a strong
www.zodiacenthusiasts.com
What Are Aries' Best Personality Traits?
Are you an Aries? If so, you're in luck: Aries is the first sign of the zodiac and is ruled by the planet Mars. This fiery planet symbolizes passion, courage, and independence. With such a strong influence from Mars, Aries tend to be confident and adventurous individuals who embrace challenges. They are determined and will go to great lengths to achieve their goals.
However, there are some drawbacks to being an Aries. They can be impulsive and impatient, often jumping into situations before gathering all the facts. Aries have a tendency to be aggressive and easily angered. They can also be rather stubborn and have difficulty letting go of grudges.
Despite these traits, Aries have a lot of positive qualities that make them great people. Their confidence leads to courage in trying new things, which also makes them independent and open-minded. They are always curious about what life has to offer and can be quite witty when it comes to conversations.
Aries are passionate and courageous individuals who are confident in their abilities. Although they can be impulsive at times and have difficulty controlling their anger, their positive traits make them great people to be around. So if you are an Aries, don't hesitate to embrace your personality traits!
Here is a list of Aries' best personality traits;
Adventurous. Aries love to take risks and explore new things. This adventurous spirit is what leads them to be so confident and independent.
Determined. Aries never give up on their goals, no matter how challenging the situation may seem. They are typically very persistent in achieving their goals.
Competitive. Aries loves a good challenge, and will go to great lengths to win.
Energetic. Aries is always active and loves to be in motion. This energy can often be seen in their passionate and courageous behavior.
Witty. Aries have a sharp tongue and love to make fun of themselves and others. Their wit is often very humorous.
Courageous. Aries are always ready for a challenge and never shy away from a fight. This courage often leads to them taking risks that others might not be willing to take.
Independent. Aries are self-reliant individuals who don't rely on others for their happiness.
Passionate. Aries are always enthusiastic about what they do and love to be active. This passion drives them to be courageous and determined.
Stubborn. Aries can be very resistant to change and often doesn't want to admit when they're wrong. They need time to think through situations before making a decision.
Independent. Aries are self-reliant individuals who don't rely on others for their happiness.
Resistant to change. Aries can be quite resistant to change and often doesn't want to admit when they're wrong. They need time to think through situations before making a decision.
Optimistic. Despite their stubbornness and resistance to change, Aries are usually optimistic about the future. This positive attitude gives them the courage to take on new challenges.
Enthusiastic. Aries is always enthusiastic about life and loves to be active. This energy is seen in their passionate and courageous behavior.
Ascendant In Aries And The 12 Zodiac Signs
People with ascendant in Aries are decisive. They want to be active and have the power to enforce their intentions. They want to discover their own abilities and do not want to wait for what comes from the outside. If they are introverted, it will take a while for them to find the typical Aries
www.zodiacenthusiasts.com
Aries in Relationships: How the Ram Interacts with Others?
If you're an Aries, or if you've ever been in a relationship with an Aries, you know that they are a passionate and fiery sign. Aries loves to be the leader and take charge of relationships, but they don't always know the best way to go about it.
Compatible signs for Aries include Leo, Sagittarius, and Aquarius. Aries' strengths in relationships are their passion, ambition, and energy. They have a great sense of adventure and like to keep things interesting.
On the flip side, they also have some weaknesses in relationships. They can be stubborn, impatient, and overly-sensitive at times.
If you're looking to build and maintain a relationship with an Aries, here are some tips: be patient with them, show them appreciation for their efforts, respect their need for independence and freedom, and be open to their ideas and suggestions.
Most importantly, be spontaneous and enjoy the ride! An Aries loves nothing more than an adventure and exploring new things with their partner.
With the right combination of understanding and support, an Aries can make for a great companion in any relationship.
Aries in Career and Life: Taking Charge and Forging Ahead
Aries is a sign that loves taking charge and forging ahead in life and career. They are driven by their desire to succeed, and are always looking for the next challenge to tackle.
Aries have an adventurous spirit and a willingness to take risks, making them well suited to dynamic, fast-paced careers. They are often drawn to leadership roles, as they excel in motivating and inspiring others.
Aries have an entrepreneurial spirit that helps them thrive when it comes to starting a business or taking initiative in the workplace. When it comes to career challenges, Aries approach them with a sense of determination and enthusiasm. They like to tackle tasks head on, without fear of failure. Aries also have a great ability to think outside the box, which can help them come up with creative solutions to difficult problems.
Furthermore, Aries are often passionate about their work and will go the extra mile to achieve their goals. They are also very goal-oriented and strive for success no matter the odds. With their fierce determination and passion for life, Aries are sure to take charge and forge ahead in their careers and life pursuits.
Aries and Self-Improvement: Embracing Your Inner Ram
Are you an Aries? If so, you are a natural born leader with a passionate, independent streak. You have an innate drive to succeed and a knack for inspiring others. But there's more to Aries than just ambition and determination. Understanding how your zodiac sign's personality traits can impact your personal growth is key to unlocking your full potential.
So what are the most important Aries traits to understand and cultivate? For starters, Aries is known for its courage and decisiveness. When faced with a challenge, an Aries will take the initiative and make tough decisions quickly. This can be a great asset when it comes to self-improvement, as long as you don't act recklessly or ignore important information.
In addition, Aries is often associated with impulsiveness and aggression. While these traits can be beneficial in some situations, they can also lead to impulsive decision-making and unnecessary conflict.
To prevent this from happening, it's important to practice mindfulness and self-control when making decisions. Taking the time to reflect on your choices and the potential consequences can help you make more informed decisions that are in line with your goals for growth.
Finally, Aries is known for its resilience and resourcefulness. It's important to channel these traits in order to remain focused on your goals despite any setbacks or obstacles that may arise. By using your energy in the right way, you can develop a plan of action that will help you reach any goal you set for yourself.
So there you have it: a few tips on how understanding your Aries traits can help you achieve personal growth. Remember – embracing your inner ram doesn't mean disregarding other signs' characteristics or blindly following someone else's advice. Instead, use your own knowledge and intuition to determine which traits will best serve you on your journey towards self-improvement. With a little bit of hard work and determination, there's no limit to what you can achieve!
Fascinating ARIES RISING Explained
Aries rising Aries Rising Sign / Aries ascendant Your Rising sign plays a major role in shaping and defining your attitude, appearance, and the first impressions you make. At their worst, Aries rising can be an intolerant bully; at their best, this heroic rising sign will champion anyone they see being picked on or pushed
www.zodiacenthusiasts.com
Aries in Career and Life
For Aries, life is a thrilling journey of exploration and discovery. As a leader and innovator, they thrive on conquering the challenges that come their way. Arian individuals have a natural determination and drive to succeed, making them well suited for roles that involve taking initiative and diving into projects headfirst.
They are also highly independent and excel when working alone or as part of a small team. Their passionate, direct approach means that Aries often take charge in the workplace, but this can be seen as domineering to some colleagues.
Despite this, Aries have an unwavering belief in themselves and will go to great lengths to prove their worth. When it comes to career choices, Aries are often drawn to roles that involve pushing boundaries and being at the forefront of change.
They are natural risk-takers and entrepreneurs, who relish in the challenge of turning ideas into realities. Aries also excel in careers that require strong decision-making capabilities and the ability to think outside the box. With their boldness and creativity, Aries can make a significant impact on any team or organization.
Embracing Aries Energy: Tips for Understanding and Interacting with the First Zodiac Sign
Are you an Aries or do you know someone close to you who is? As the first sign of the zodiac, Aries are known for their drive and ambition. They are full of energy and enthusiasm, eager to take on any challenge that comes their way.
When it comes to relationships, Aries have a tendency to be independent and direct, but they can be fiercely loyal and protective of those they care about. In terms of career, Aries individuals often find themselves in leadership roles due to their natural drive and passion.
When interacting with Aries individuals, it's important to remember that they have a direct approach and tend to be honest and outspoken. To successfully navigate relationships with Aries individuals, respect their independence and do not back down from their directness.
For Aries individuals, it's important to embrace their natural leadership qualities while also taking time to pause and reflect before making any major decisions. When interacting with others, it's important to be mindful of their feelings and be mindful of how their words or actions could affect them.
Are Aries And Leo Soulmates? Discover The Truth Here
What Are The Differences Between Aries And Leo? Although sometimes the differences between the two signs may be noticeable, Aries feels a profound admiration for Leo and considers the latter's courage to be a strong point of support that can be counted on at any time. Given their dynamic and courageous character, both signs are
www.zodiacenthusiasts.com
Finally, readers should take the time to explore and embrace the traits and characteristics of their own zodiac sign, as this can lead to greater understanding and appreciation of others around them. With these tips in mind, readers can empower themselves to better understand and interact with the fiery energy of Aries individuals.