Libra Friendship Compatibility
Before finding out more about the Libra friendship compatibility, and who Libra gets along with, a premise on how they love this sign is a must. You have to consider that we are talking about one of the most balanced signs of the zodiac.
Love and friendship are the basis of all our relationships. This is why we often strive to ensure that these work, but not always with the desired results. The truth is that we cannot fail to take into account the importance of affinities between people. For example, have you ever wondered who Libra gets along with?
Perhaps you have never asked yourself the question, and this was a mistake because the stars can help us to relate to others. It is they who provide us with valuable information on the characters of the other zodiac signs that make us understand any affinities.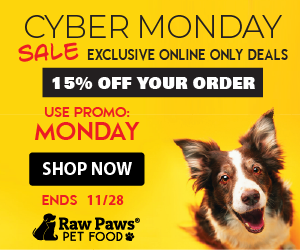 He is very calm and peaceful, he does not like arguments and, on the contrary, he does everything to avoid them. This already makes us understand that it is a person who tends to get along with everyone. But this does not mean that it is granted to anyone.
In fact, both in love and in friendship, the person born under the sign of Libra is very selective. But once you identify those people he wants by his side in life, he will never let them leave again. Do you want to know if you are those people?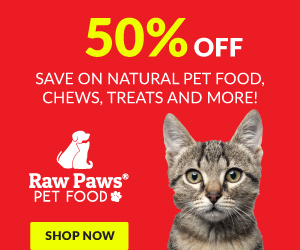 Libra's friendship with Aries
When Aries and Libra form a friendship, the popularity inherent in the Zodiac is invoked. Aries and Libra are located at 180 degrees from each other as constellations. Each sign has what the other lacks, and when you meet Libra's natural need for harmony, you are sure that the relationship will be very balanced.
Libra's friendship with Taurus
When Taurus and Libra form a friendship, it could be the union of two halves of a whole. Both signs crave security and share refinement and love for art, poetry, and culture. They could go well together because they try to achieve the same goals. The friendship would start slowly, as apparently, they have nothing in common, but once they understand each other there will be mutual respect and they will find much more in common than they would have initially believed.
Libra's friendship with Gemini
Between a Gemini and a Libra, there is a strong friendship relationship, facilitated by the attitude of both of them to be intellectuals. Libra has a balancing spirit that attracts Gemini who is sometimes dual. The two are well combined, both are intellectuals and both are air signs.
Libra's friendship with Cancer
When Cancer and Libra create a friendship, each takes care of the other's shortcomings. Both Signs seek security in their closed alliances, and they share an appreciation for beauty and luxury. The two can get along well if they share respect and a common goal.
Libra's friendship with Leo
When Leo and Libra form a friendship, they are a cooperative combination. Leo and Libra are two detached signs in the Zodiac, which gives each one an innate understanding of the work of others. When Leo's energy is combined with Libra's natural sense of harmony, this friendship is well balanced.
Libra's friendship with Virgo
When Virgo and Libra are friends, it can be like putting two pieces of a puzzle together. One fits into the other and comfortably stays in place. Both Signs seek a secure friendship and share a love for beauty and culture. They can work together efficiently and smoothly because they want similar ultimate rewards. The friendship between Virgo and Libra can start slowly, but it blossoms once both friends grow in understanding and respect for each other.
Libra's friendship with another Libra
When two Libras are friends, they form one of the most calming, enjoyable, well-balanced relationships in existence. The Libra duo infuses harmony and tries to spread this balance on everything they come in contact with. This couple actively works against injustice and iniquity, and the commitment and devotion of one to the other make them a pleasant combination and good for their community and social circles.
Libra's friendship with Scorpio
When Libra and Scorpio are friends, friendship can be satisfying and stimulating – both mentally and emotionally. The balancing energy of Libra opposes the disposition to dominate Scorpio. If they could blend Libra's exceptional interpersonal skills and Scorpio's guidance and determination, they would achieve amazing new goals together. Scorpio is more focused than Libra, and Libra is capable of making things go in the direction that the two want them to go. Libra and Scorpio strongly believe in loyalty to each other.
Libra's friendship with Sagittarius
The friendship between Libra and Sagittarius can be a rediscovered paradise for both friends; to say the least, this is a harmonious friendship. Sagittarius is a traveler, constantly looking for wisdom. Libra contributes to the experiences shared by a friend through the discoveries of his sharp mind.
Libra's friendship with Capricorn
When Libra and Capricorn are friends, the success of their union depends on their ability to agree on common goals. The similarity, however, is not always easy to recognize. Libra is outgoing and gets satisfaction from interacting with the public. Capricorn is more calculating, moving away from distractions while steadily moving towards a given goal. Both Signs will surely reach their destinations, following two very different paths that could still merge.
Libra's friendship with Aquarius
When Libra and Aquarius are friends, collaboration increases the strength and consciousness of both. This relationship is relatively free from inactivity. Libra and Aquarius share a love of art and disgust for restrictions in their lifestyle. Aquarius is a more attentive pupil, while Libra gets satisfaction from a good book. Together they can learn to appreciate what they might not have previously noticed.
Libra's friendship with Pisces
When Libra and Pisces are friends, the combination is congenial and moderate. These friends are highly compatible; their bond is all based on a leisurely pace. Pisces are usually half immersed in a fantasy of their creation, and Libra can help tilt the scales towards an equally pleasant reality. It is an honest friendship that values truth and harmony in oneself and the world.