The Cancer and Leo compatibility is not always easy to figure out. However, by following a few key points, you can make sure that your relationship stays strong despite any challenges that may arise. Here are five facts to keep in mind if you are considering a Cancer and Leo relationship:
Both signs have stubborn personalities and can be difficult to convince sometimes. This can lead to conflicts, but it is also what makes them so passionate and committed to their relationships.
Cancerians are emotional people who love spending time with loved ones. Leo signs are often independent and enjoy being on their own, but they also appreciate the intimacy of a close relationship.
Both signs have strong convictions and will not easily change their minds about things. This can create clashes over issues like money or religion, but it also makes for an intense connection when both parties are fully invested in the relationship.
Cancerians are often introverted and Leo signs are often extroverted. This can present some challenges when it comes to communication, as Cancerians tend to be more expressive than Leos.
Although a Cancer and Leo compatibility may not be easy to find, it is worth looking into if you are looking for a strong relationship with someone passionate and loyal.
Read this article to find out if the Cancer sign can work, in love or at work, with Leo. They seem different but as we know the horoscope can often reserve pleasant surprises and their affinity can be higher than you imagine. If you like astrology and it involves you, keeps learning about it: watch this video and discover the zodiac sign of Hollywood's most famous stars. They will have no more secrets for you!
Cancer and Leo compatibility
Cancer is a Water sign element, a symbol of instincts and emotion, of affection and affability. Water signs (including Scorpio and Pisces) are sensitive, empathetic, and easily vulnerable.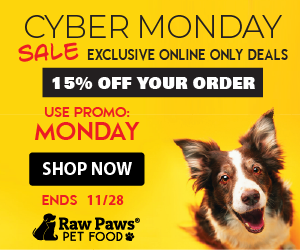 Leo is a fire sign, such as Aries and Sagittarius. Fire is a symbol of vitality, energy, obstinacy, magnanimity, strength, extroversion, and creativity. They are impetuous, a little arrogant, ambitious, enthusiastic, and full of self-confidence.
Cancer is ruled by the Moon, which determines its sensitive and protective temperament. Leo is ruled by the Sun, which gives them a warm, exuberant, and passionate personality.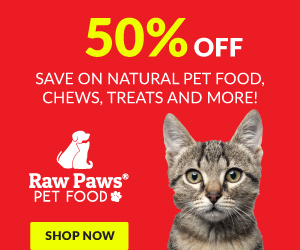 Like the Earth and Water signs, Cancer has a negative feminine Polarity and Leo has a positive masculine Polarity like the Fire and Air signs.
However, the terms positive, negative, feminine, and masculine have no bearing on morality or sexuality.
These two opposing natures are, however, capable of balancing each other validly. They are united by great esteem and a mutual appreciation of their respective qualities.
Cancer and Leo compatibility in love and marriage life
A loving relationship between this Fire sign and this Water sign is favored by the stars and can be pleasurable and fulfilling. They form a well-balanced couple, who, by carefully cultivating their love relationship day after day, can create a fulfilling and lasting union.
Life as a couple can work perfectly because their different characteristics complement each other. Things in life that excite Leo, such as travel, new experiences, and parties, will be enjoyed by Cancer. Meanwhile, Cancer will make sure the home is cozy and inviting for Leo to relax in.
Leo is the dominant personality in this relationship and is likely to take charge of domestic matters. Cancer benefits from Leo's strong sense of duty and ambition. Together they can bring out the best in each other.
Cancer is loyal and protective of his partner and family. Loyalty is an important value to Cancer, who regards it as one of the most important aspects of a lasting relationship.
Sensitive and romantic Cancers enjoy strong support from partners who are selfless, trustworthy, and helpful. Leo enjoys the admiration and love that Cancer is ready to show him with tenderness and kindness.
In short, they both manage to respond effectively to the requests of the loved one.
The solidity and duration of their union are based on mutual trust and acceptance of their character aspects, on understanding each other's needs, and on the strong loving feeling they share. Both zodiac signs need to show their love for each other with patience, understanding, and kindness.
Cancer and Leo's sexual compatibility
There are good premises, as far as couple affinity and compatibility are concerned, for their relationship to become solid, important, and glitter for a long time. Even their sexual chemistry is usually vital and fulfilling.
Cancer is looking for serenity among his closest loved ones and Leo supports him with his devotion, his sensuality, and his good advice.
If Cancer and Leo manage to reconcile their different personalities, they can build a united family based on understanding, tenderness, and the joy of living.
Between this two opposite and complementary protagonists of the horoscope, the relationship is often very intense, especially if Leo is the man and Cancer is the woman. The tender and devoted Cancerian's sweet femininity is perfect for a Leo male with a powerful personality.
A sexual relationship between Leo and Cancer may not have much chemistry with each other. This will make things difficult in the bedroom.
They are also looking for different things. She wants adventure and excitement, and she wants to develop a close bond through physical intimacy.
On the other hand, this couple conforms strongly to traditional gender roles and this may be enough to help them develop a mutually satisfying sex life.
Even if they don't naturally know what to do to please each other, they will find useful advice and guidance on what the opposite sex wants.
Cancer man and Leo woman
The relationship between a Cancer man and a Leo woman appears more complex, at least initially, as she often tends to overwhelm her partner's personality.
This passionate Lioness should, however, enhance her sensitivity, to satisfy the Cancerian's need for affection and attention.
The couple formed by a Cancer man and a Leo woman, therefore, encounters some more problems. She is looking for a man who adores her, but at the same time demonstrates a personality as strong as steel.
For this reason, she is often not immediately attracted to the romantic and sentimental nature of the Cancerian male.
But he is tenacious enough to be able to make inroads into the heart of this passionate and fascinating woman, conquering her with her devotion and her boundless admiration.
When, on the other hand, mutual respect is lacking, the relationship fails to take off. If the Lioness learns to fully appreciate the sweet and sensitive nature of the Cancer partner, together with him she always manages to create a satisfying and lasting relationship.
Cancer woman and Leo man
The Cancer woman and Leo man are very compatible. They both have a strong sense of family and a deep love for home. They are also attracted to each other's strength and confidence. The Cancer woman is loyal and protective, while the Leo man is outgoing and fun-loving. Together, they make a great team.
The Leo man is passionate, impetuous, and self-centered. Cancer woman is emotional, romantic, and sweet. However, their character differences end up attracting them magnetically, because each one finds in the other what her personality is missing.
Both want a lasting relationship and a united and stable family in feelings and economic well-being. The feminine energy of the Cancerian and the masculine energy of the Leo man blend perfectly.
Cancer and Leo's friendship compatibility
Cancer and Leo are two of the most compatible signs in the zodiac. They are both loyal, honest, and trustworthy. They are also both passionate about their work and have a strong sense of duty. Cancer is a great listener and will always be there for Leo when they need someone to talk to. Leo is a natural leader and will always be there to help Cancer when they need it.
Friendship and love between Cancer and Leo people are excellent, as they share the same qualities. They are both loyal, compassionate, generous, and warm-hearted.
This is a great relationship for people who are looking for support, understanding, and friendship.
Cancer and Leo zodiac elements
Cancer is a Cardinal Sign, like Aries, Libra, and Capricorn. To the Cardinals, coinciding with the beginning of the seasons, belong individuals full of initiative, bold, resourceful, and always ready to act.
Leo is a Fixed Sign, positioned in full seasons, like Taurus, Scorpio, and Aquarius. The Fixed do not like the new and hardly change their opinion.
The mutual sign (Gemini, Virgo, Sagittarius, and Pisces), located in the transition phase from one season to another, are, on the other hand, lovers of novelty, travel, and easily change mood and opinion.
Both Cancer and Leo want the security of being reciprocated in their feelings: the first to recharge their self-esteem and balance their emotionality, the second because he loves to be gratified and flattered. Leo aspires to success and the admiration of others.
Cancer needs economic stability and emotional and psychological serenity. They both need constant confirmation of their partner's love and fidelity and want a stable union and a fulfilling life, enlivened by moderate economic well-being.
Cancer watches over his partner and children, to protect them from any danger. Leo brings vitality and sensuality to the relationship. Both have loyal characters but are also very stubborn and determined. For this, they must find a meeting point as soon as possible so as not to give rise to misunderstandings between them.