What is a Leo woman's personality?
The Leo woman is a person with a strong, positive character, who does everything to succeed at every level, personal and professional. She is a protagonist in the show of life: self-centered and full of self-esteem. Her self-confidence in herself attracts the interest of men, but she can also arouse a lot of envy from women.
A typical characteristic of a Leo woman is that she's flirtatious and generous. When it comes to the compatibility of other signs with Leo, this sign can present some challenges. However, natives of this sign are loyal and dedicated when they settle down with the right person.
She's also gritty, energetic, and deeply charming. She has a visceral need to be appreciated and loved and is always striving for the lead role. Although she can sometimes be overly self-centered, she is a loyal, generous person who can always be counted on.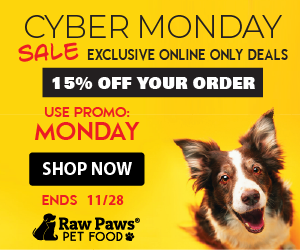 Leo Woman Compatible Signs
Leo women can be scary things, so she is compatible with the signs that they can keep up and challenge her.
Therefore, the best matches for a Leo woman are fellow fire signs Aries and Sagittarius.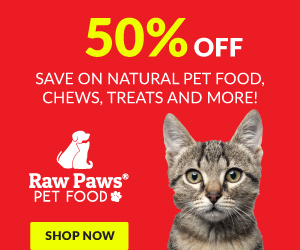 10 Best Detailed Aries and Sagittarius Compatibility
Aries and Sagittarius Compatibility Aries and Sagittarius are two fire signs that present a high degree of compatibility, both on a sentimental level and on that of friendship and work. Together they create a combination of strength, energy, and vitality. The two zodiac signs are very ambitious, adventurous, and passionate, which makes them perfectly complementary
www.zodiacenthusiasts.com
Leo women are also highly compatible with Libra and Gemini air signs due to their good social skills, which they find very attractive.
With long-term commitment and marriage compatibility, Leo women find a great "power couple" partner in Aries, but they often feel more stable with Libra, whose contrasting personality acts as a counterweight.
The best sexual pairings for a Leo woman are passionate fire sign mates Aries and Sagittarius.
Leo women will also likely find that most of their best friends are between Gemini, Libra, Sagittarius, and Aries. They seek the same inspiration and compatibility in friendship as in love.
The Truth About LEO FRIENDSHIP
Leo's Behavior with Friends Everyone wants to be friend with Leo. Why? Because Leo is a very socializing person who tends to treat friends with respect. On the other hand it's what Leo would want in return. Based on these principal rules Leo shines in every aspect of friendship. One true fact is that Leo
www.zodiacenthusiasts.com
Which are the Leo Woman Best Matches?
Relationships are a significant aspect of Leo's woman's life, and although she is full of herself and seems self-reliant, she always tends to have a partner. She is not the type of zodiac sign who hides her feelings. So who can be the Leo woman best match?
The best matches for the Leo woman are Libra, Aries, Gemini, and Sagittarius man. The least compatible signs for Leo are Capricorn, Virgo, Cancer, and Pisces.
The signs of Leo are not compatible with the neighboring signs of Virgo and Cancer, which have little in common with this fiery monarch.
Despite this, the combination of Leo and Cancer can work if the man is Leo and the woman is Cancer.
There is a word of caution with zodiac compatibility, however. Relationships between compatible signs can fail and those between incompatible signs can be successful.
The commitment and dedication of each partner are also important factors in determining whether a relationship will last.
Leo woman match with Libra man
If the Leo woman is a king, then the Libra man is the perfect courtier. Skilled in the arts of diplomacy, conversation, and flirting, Libra man knows how to bring out her charm and magnanimity Leo. Furthermore, Libra can do this without eclipsing Leo in any way.
10 Best Libra Man Traits You Need To Know
The first thing to remember is that the Libra man traits are many. We're not able to list them all, but manged to get together his 10 best traits. When it comes to the Libra man, it's all about charm. He makes his efforts to please others and creates a romantic atmosphere. A Libra man
www.zodiacenthusiasts.com
Not only do these signs enjoy each other's company, but they are fun to watch when together.
This couple will be highly sociable and will tend to throw the best zodiac parties. Leo will be the life of the party and Libra will be the perfect host or hostess.
Not only are these signs compatible in public, but they also have a similar nature in private. Both of these signs have to take off their masks and step off stage from time to time.
Leo woman and Libra man can both seem a little distant in private with those they love. However, they will also understand each other in this way.
Leo woman match with Libra man
While Libra man brings out the best social side of Leo woman, the opposite side of Libra, Aries, brings out the courageous and adventurous nature of this sign.
Like all fire signs, Leo must have the opportunity to bravely face danger.
In the modern world, there aren't many opportunities to experience adventures. Leo is also a fixed sign, which can make this sign reluctant to venture into the unknown.
However, Aries is always ready for a challenge and can find adventure at any time and place this sign is found.
All About The Leo Man And Aries Woman Compatibility
A Leo Man and Aries Woman combination is a highly compatible and well-matched pair. In a Leo man, an Aries woman will have found someone stronger than her and will find him extremely attractive. Similarly, a Leo man will be dazzled by the energy and courage of an Aries woman. This couple will admire each
www.zodiacenthusiasts.com
From the outside, a Leo woman and Aries man couple may seem unstable. Hence, they will certainly tend to argue a lot.
However, beneath the surface, these signs will have the time of their life. In many cases, discussions will lead to the bedroom.
Leo woman match with Sagittarius man
As with Aries, Sagittarius brings out the fiery and adventurous side of Leo.
Of the fire signs, Sagittarius is the least combative and the most relaxed. Because of this, a Leo woman with a Sagittarius man relationship can seem more harmonious than with a Leo man or with an Aries man.
Sagittarius Man Typical Behavior And Appearance
Typical Behavior The Sagittarius man is always attracted by the new horizons or by curiosity for distant places. Sagittarius man scents the wind of freedom. He is not made for misfortune or drama, which is why he is careful to avoid any sudden mistake. He is one of the most optimistic and enthusiastic sign of
www.zodiacenthusiasts.com
However, a Leo woman has a higher overall compatibility score with an Aries man than with a Sagittarius man. The reason for this is that this series of compositions focus primarily on compatibility in love affairs.
As a general rule, Sagittarius tends to shy away from commitment in love relationships and Leo prefers the stability of formal commitments.
However, if a Sagittarius is about to settle down with someone, a Leo is an excellent choice. Leo is one of the few signs that can keep up with Sagittarius.
Leo can also balance Sagittarius by providing stability to the relationship. This is a perfect match.
Leo woman match with Gemini man
A match between Leo woman and Gemini man is another good combination. These signs entertain each other and enjoy matching ingenuity. Both of these signs are known for their spectacularity and can understand each other.
However, even though both of these signs enjoy putting on a show, their motives are different enough not to compete with each other. Leo is interested in being the star and center stage.
Gemini enjoys being the star for a limited time, but he's more interested in trying out all the different roles. This means that Gemini is happy to play various supporting roles and does not feel the need for Leo.
However, the Leo and Gemini match has a lower compatibility score than the others on this list. This is because Geminis seem to at least flirt with a lot of different people. Leo can see this as unfair and become jealous. That said, overall, Leo woman and Gemini man are very compatible.
The Leo woman's worst match
The worst matches of Leo's women are Capricorn man, Virgo man, Cancer man, and Pisces man.
Leo woman match with Capricorn man
When a Leo woman and a Capricorn man enter into a relationship, it is important to understand who will be responsible for what.
In the past, in many cultures, there was a traditional division of labor that followed gender lines.
In modern times, particularly in Western Europe and the United States, the ideal is equality. However, it is rare for any two people to be exactly alike in everything, and so is the case with Leo woman and Capricorn man. Both signs seem to have a positive relationship but they have their ups and downs
With many other signs, a Leo woman often shares responsibilities based on their natural abilities and preferences. It may take some time, but this is usually resolved between them.
With a Leo woman and Capricorn man couple, this can be an insurmountable challenge, as each of these signs wants to be responsible for everything.
Discover The Capricorn Man Secrets
Capricorn man typical behavior The typical Capricorn man is ambitious and aware of his responsibilities. He is a hard worker who is also well organized and disciplined. He is a deep thinker who knows what he wants from life and takes calculated steps to achieve it. The Capricorn man is a reserved and responsible person.
www.zodiacenthusiasts.com
However, their leadership styles are completely different from each other, making negotiation extremely difficult. It's easy for these signs to get stuck in power struggles that they can't get out of. In this combination, the gender of the signs does not matter. They will clash regardless of who the man is or who the woman is.
Leo woman match with Virgo man
In astrology, the compatibility between the signs is partly based on where they are related to each other on the zodiacal circle. Adjacent signs tend to have very little in common and, for this reason, have difficulty relating to each other.
There are some exceptions to this general rule, but a Leo woman to Virgo man match is not one of them. It is difficult to find two more different signs than that of Leo woman and Virgo man.
Leo woman likes to stand out in the crowd and be center stage, whereas Virgo man is modest and prefers to stay in the background. Leo is generous with praise, even in public, while public praise makes Virgo very uncomfortable.
Virgo tries to help others by offering constructive criticism and suggestions, which do not in the least welcome the sign of Leo. This is especially true as Virgos can be quite stingy with praise.
Sometimes, the differences between the signs can bring balance, but this is only when there are enough other points in common between the signs.
In the case of Leo woman and Virgo man, these signs tend to upset and annoy each other.
Leo woman match with Caner man
A Cancer man is also a Leo woman's neighbor in the zodiac, and these signs have very little in common with each other. However, with this combination, there is a clear difference between whether the man is a Leo or the woman is a Leo. In the case of a Leo man and a Cancer woman, they will have some difficulties.
Few Hidden Traits Of Cancer Woman
Relationship of the Cancer Woman The Cancer Woman gets along well with the Leo Man, the two are very different, he is strong, confident, and virile, she is sensitive, sweet, and romantic, despite some discussion the couple is very stable, and in bed, he will help her to realize his most secret fantasies. With the
www.zodiacenthusiasts.com
Cancer man will slip into the role of his protector, who will give them a traditional model for their relationship. Cancer man won't give Leo woman much emotional support, but if he can find that support elsewhere, then his relationship with the Leo woman will have a better future.
Leo women tend to have trouble respecting men if they seem weak in any way. Leo woman must know that a Cancer man is anything but a weak sign. Indeed, the natives of this sign can be the fiercest protectors of the zodiac.
However, the downside of this match is that Cancer can be quite emotional, which will annoy a Leo woman and make it difficult for her to see her unique strength.
Leo woman match with Leo man
Leo men are more compatible with the other fire signs, Aries and Sagittarius, as when two different flames meet, they feed each other. Other excellent combinations of Leo are the air signs Libra and Gemini, who will tend to adore Leo but will never feel out of their depth with them.
When it comes to a long-term commitment or a marriage, the Leo woman is happier with the Libra and Aries man. The sociable nature of the Libra butterfly complements the charismatic and dominant nature of Leo. While Leo and Aries together form your classic power couple.
But in the bedroom, you can't beat two fire signs together so that Leo will be more attracted to Aries and Sagittarius. When they talk late into the evening, Leo men love the undivided attention lavished on them by Gemini and Libra.
However, they also thrive on the healthy discussions they have with Sagittarius and Aries.