Capricorn and Leo compatibility
Capricorn and Leo, astrologically incompatible, could also form a beautiful couple, homogeneously mixing the passion and expansiveness of the Fire sign with the intellectual lucidity and Earth sign. However, they will both have to be less self-centered, proud, and haughty and keep their strong personalities at bay.
As you will see by reading this article, the affinity between Capricorn and Leo is not very high, although there are elements and aspects of the personality that attract these two zodiac signs. Each horoscope sign has characteristics that make it unique and different from all the other eleven!
If you want to deepen your astrology knowledge, watch this video and discover the main character traits of Leo, Capricorn, and the other zodiac signs!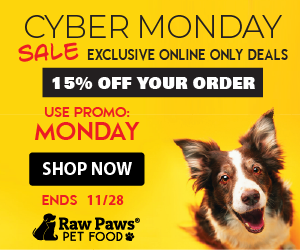 The Personalities Of Capricorn and Leo
Two very different personalities, who attract each other magnetically. Capricorn and Leo, the fifth and tenth sign of the western horoscope, are lovers of beauty, elegance, and comfort, they work hard to gain a good economic and social position.
Capricorn is ambitious, resourceful, daring, determined, and full of initiative. Leo, ruled by the Sun, is decisive, self-centered, and full of vitality, energy, individualism, and generosity.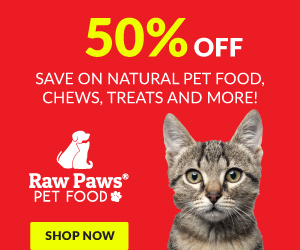 Capricorn is influenced by Saturn, the planet that represents discipline and dedication to work. Together they can achieve all of their most important goals.
Leo belongs to the fire signs, such as Aries and Sagittarius. Fire symbolizes vitality, enthusiasm, energy, strength, and passion. Fire signs don't hold grudges, venting their anger the moment they are wronged.
Capricorn is an Earth sign, like Taurus and Virgo. The Earth represents stability, attachment to roots, concreteness, tenacity, and resistance. Earth signs have a sense of material possessions, are realistic, eager for inner and financial stability,
Leo is inventive and free-spirited, and Capricorn is foresighted and seeks security. In a sentimental relationship, they know how to support each other well.
Leo and Capricorn's in a love relationship
The attraction between opposite signs and their determined personalities helps Capricorn and Leo to feel good together and not to miss opportunities to improve their lives. Their commitment almost always leads them to achieve success and gratification.
Initially, they don't seem to be made for each other, but over time they realize that they are similar in many ways.
They have a good understanding both in the sentimental and the professional field. Thanks to Leo, Capricorn can become more expansive. The Earth sign on his part will make him understand the validity of the fundamental principles of existence.
The nature of both is domineering and ambitious: they are true leaders, who aspire to command and are very competitive even in friendly and working relationships.
Leo, while appreciating the authoritative personality of the Earth sign, does not give up his leading role in this stage of life. Even if their nature is dissimilar: by mating, they can cope with all the difficulties they encounter in their existential journey.
The Best Leo and Capricorn Compatibility in Love and Life
Want to know more about Leo and Capricorn Compatibility? There is no doubt that Leo and Capricorn are two of the most compatible signs in the zodiac. They have a lot in common, including a strong sense of intuition, creativity, and ambition. Leo and Capricorn Compatibility? There is no doubt that these two signs are
www.zodiacenthusiasts.com
Between Leo, a Fixed sign (positioned in the middle of the season, like Taurus, Scorpio, and Aquarius, not fond of new things and changes), and Capricorn, a Cardinal sign, positioned at the beginning of the season (like Aries, Cancer, and Libra), bold, enterprising, initiator, a love relationship does not exclude conflicts and disagreements, despite the strong mutual attraction.
In financial matters, Capricorn proves to be very thrifty, reluctant to hasty spending, but the megalomania of the Fire sign does not always share this way of life.
Capricorn and Leo sexual compatibility
They are both very headstrong signs and their stubbornness prevents them from making peace easily, even if, when they finally do, there will be a sparkle of fireworks in their bedroom. These two signs reveal a high level of compatibility when it comes to gender.
Their erotic relationships will be very satisfying, if both are altruistic and compliant, thinking about their pleasure as well as that of their partner.
Capricorn is closed, severe, and distrustful, but very authentic. Leo is the opposite of him, outgoing, and passionate, but less profound.
They are faithful to each other usually. Leo likes the perseverance and stability of the Earth sign, who find his vitality and enthusiasm fascinating. Despite the mutual attraction, frequent quarrels can occur in this couple.
For a more serene and peaceful coexistence, the two partners must communicate better with each other to fully understand each other.
Leo understands the introversion and the difficulties of Capricorn who is so reserved in accepting a very worldly life, but the Earth sign is sometimes annoyed by the cheerfulness and slightly too over-the-top egocentrism that the partner demonstrates during the holidays and company attendance.
Capricorn and Leo friendship compatibility
The friendship between Leo and Capricorn is an interesting one. Both signs are incredibly determined, goal-oriented, and driven individuals who want to succeed in life – something that can be a great foundation for a strong relationship. While both of them tend to be stubborn, they can also find common ground when it comes to their ambitious aims and dreams.
Capricorns are often more practical and cautious than Leos, which can help balance out Leo's enthusiasm and impulsiveness. They're also very loyal friends and will always be there for each other, no matter what.
Overall, Leo and Capricorn make great friends because they understand each other on a deeper level than most other signs. With the right effort, this friendship could last a lifetime.
Should a Capricorn and Leo marry?
A marriage between a Capricorn and Leo is possible, but there must be good love compatibility for it to work. Both Leo and Capricorn are a sign of love, but they each have different wants and needs, so it's important to understand these before making a relationship official.
Leo may feel suffocated by Capricorn's need for stability and structure, while Capricorn can help Leo stay grounded. With an understanding of both signs in the relationship, a marriage between them could work.
The zodiac sun sign of Capricorn is ruled by Saturn while that of Leo is the Sun; this creates a power couple if they both understand each other's needs and wants. Love will grow as time passes if both partners know how to give what the other needs. Leo is warm-hearted and passionate while Capricorn is stable and reliable; this fire and earth combination represents life's balance.
The Leo And Capricorn Friendship and Love Relationship
Leo and Capricorn friendship compatibility Both sun signs are a great match! They are both loyal and committed to each other, and they have a lot of fun together. They are also both very independent, so they can give each other space when needed. The Leo and Capricorn friendship compatibility it's as strong as to
www.zodiacenthusiasts.com
Leo is attracted to Capricorn's ambition, while Capricorn likes Leo's courage; these two together can make a strong bond if they try to understand each other first. In addition, Leo can show Capricorns their adventurous side which will help them relax more often.
On the contrary, Capricorn requires that Leo be more serious about life from time to time so that their relationship isn't just all fun and games. If the two signs find balance within their relationship compatibility then their love will blossom into something beautiful!
Why are Capricorns so attracted to Leo?
Capricorns and Leos have an interesting dynamic in the zodiac. Capricorns are known for their hardworking, ambitious, and responsible nature. Leos are the opposite; they are creative, energetic, and confident. This contrast is often what draws Capricorn to Leo.
Leo's confident spirit can be a source of motivation for a Capricorn who may need a little push to take risks or try something new. On the other hand, Capricorn's reliable nature may be comforting to a Leo who needs stability in their life.
These two signs can work together to balance each other out and create an exciting relationship that neither one could experience alone.
Are Capricorn and Leo a bad match?
A Capricorn is not a typical love match for a Leo, but they can have a great relationship if both partners are willing to work on it. Leo's compatibility in love means that they want to be adored and catered to, whereas Capricorn needs stability and security in the relationship. Leo can show Capricorn the passionate and creative side of life, whereas Capricorn can keep Leo grounded and offer stability.
A relationship between a Capricorns and Leos partner may seem challenging at first because both signs are very different from each other- the fiery Leo and the earthy Capricorn.
Although Leo and Capricorn may appear too different to make a successful relationship, they can make it work if both parties are willing to give each other what they need.
For example, if Leo can show their Capricorn partner patience, understanding, and respect while proving their commitment and loyalty, this will give them the security they require; meanwhile, if the Capricorn can provide warmth, stability, and security while allowing their partner freedom and creativity, this will help make Leo happy. This way the love between them will grow strong over time.
Compatibility of Leo and Scorpio In Love, Marriage, & Sex
The Compatibility of Leo and Scorpio The compatibility of Leo and Scorpio can be a little confusing. People born under Leo tend to be fiery and enthusiastic, while those born under Scorpio are more determined and introspective. However, despite their differences, Leo and Scorpio can share a lot in common. They are both creative and
www.zodiacenthusiasts.com
If both partners understand one another's needs in a romantic relationship then they can make it work; however if either one of them fails to show respect or compromise then their relationship isn't likely to last long.
If done right though, Leo can show Capricorn a good time with their creative energy while Capricorn can prove to Leo the value of stability which may not always be obvious at first glance; all these elements contribute greatly towards making Leo and Capricorn's relationship work out successfully.
Leo woman and a Capricorn man compatibility
A Leo woman and Capricorn man compatibility can be a positive one if both partners are willing to put in the effort. Leo wants attention, love, and admiration – all things that give them confidence. Leo can show Capricorn the joy of life, which may make Capricorn feel more at ease and open up.
The Capricorn zodiac sign is ruled by Saturn, which gives this sign determination but also makes it sometimes hard for them to let go or have fun. However, when it comes to life and relationship compatibility between a Leo partner and a Capricorn partner, the differences between their love languages can be overcome with understanding.
Leo's love language is passionate and full of drama whereas Capricorn's love language is more reserved and serious. If the relationship isn't built on mutual respect, then it's doomed.
A power couple could arise if each partner realizes what they like in each other – like how Leo likes that Capricorn gives stability while Capricorn likes that Leo radiates warmth.
Compatibility might require adjusting perspectives of life but with communication and understanding it's possible to make a relationship work. When it comes to sex, Leos tend to prefer relationships over casual flings so marriage compatibility should be considered as well.
In astrology, the Sun represents life while Saturn represents structure; when these two come together in a couple, their love will grow exponentially.
If Leo can help show Capricorn life's joys then this bond will last forever since Leo needs someone who understands them while Capricorn needs someone who shares their views on life.
Capricorn Woman and a Leo man compatibility
Female Capricorn and male Leo relationship compatibility is a very positive one. Leo woman are passionate and love making is very important to them. Female Capricorn need someone who can show them affection, care, understanding, and the passion that they feel.
Male Leo's need someone who is supportive and understanding of their goals in life while being able to enjoy life themselves. This compatibility can work if both people are willing to compromise on their views about life in order to make it work. .
The Capricorn zodiac sign is known for its practical outlook on life, and may feel that their relationship is doomed before it has even begun due to the fiery nature of the Leo. But this sun sign pair can actually be very compatible. The earthy Capricorn brings stability and security while the blazing Leo represents life's fun and passion.
All You Need To Know About Capricorn Friendship
Capricorn Friendship Maters The Capricorn friendship is a delicate matter. Obviously Capricorn trusts only few friends. Therefore Capricorn isn't too interested in having many friends, the fewer, the better. Capricorn believes that having a few but good friends proves better than having too many. He would get to know them better with time to come.
www.zodiacenthusiasts.com
Together, they can make a great team – the Leo will help to lighten up the Capricorn's mood while the Capricorn will remind the Leo why it is important to think things through. This combination can make for a truly balanced life if both parties are willing to work at it, as both have qualities that the other one may not possess but would like to have in their lives.
If each partner appreciates what the other offers and takes time to understand each other's differences, then this could be a powerful relationship with lots of potential for growth and success.