The Scorpio man Aries woman pair it's possible with the most mixed compatibilities. They work very well together, but a romantic relationship can be a bit of a challenge.
These two sun signs are courageous and resourceful, and there is no reason why they cannot resolve their differences if they wish.
If Scorpio man Aries Woman decides to solve their issues, they will be a loyal and devoted couple who can stand the test of time.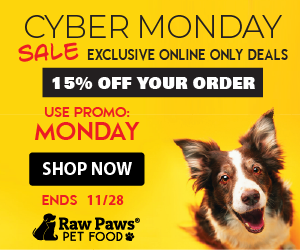 Scorpio is a Fixed Zodiac Sign and Water element and the Aries woman is a Cardinal zodiac sign and a Fire element, and even though there are no Ptolemaic aspects between these signs, they have the same traditional ruler, Mars.
This makes them more compatible than they would otherwise be.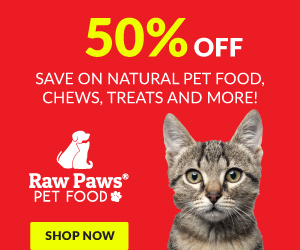 This couple is unlikely to form a romantic relationship. They are not quite what the other is looking for in a romantic partner.
These two Mars-ruled Signs generally want and need a romantic partner who is more of the nature of Venus.
Is Scorpio Man Aries Woman a good match?
A Scorpio man and an Aries woman are often in the same line of work and are excellent companions and co-workers.
If you want to experience that incredible, wonderful connection with your Scorpio man, then the "Roadmap" of the Scorpio Man's Secrets is the most comprehensive guide ever created to understand a Scorpio man.
Where do Scorpio man Aries woman excel?
Excellent ability to work together
Mutual respect
Strong camaraderie
Ability to overcome challenges and difficulties
Deep mutual loyalty
Protection of their family
Important traits of a Scorpio man concerning an Aries woman
A Scorpio man is deep and mysterious. He is powerful and masculine, but his masculinity is more subtle and refined.
The most classic depiction of a Scorpio man in fiction is the James Bond character. A Scorpio man is a warrior at heart, but his style is closer to that of a ninja, samurai, or martial artist. He is also an excellent spy.
Even though he's subtle, a Scorpio man's courage is legendary. Due to the mysterious air about him, a Scorpio man tends to be very attractive to women. Scorpio has a reputation as a "sexy" sign, and that's not entirely wrong.
On the other hand, with a Scorpio, man or Scorpio woman, the physical act of sex is only the tip of the iceberg. What a Scorpio wants is an emotional and psychic as well as a physical connection.
A Scorpio man has a complicated emotional nature and has deep passions. For this reason, he wants a romantic partner who is calm and peaceful.
Important Aries woman traits concerning a Scorpio man
An Aries woman is an ember. She is fiery and bold. She says what she has in mind and can be sincere to the point of guilt. The Aries woman is like an impulsive warrior who charges into battle regardless of danger or the odds of success.
In the Aries woman, this impulsiveness is somewhat moderate, but it is still part of her nature. An Aries woman doesn't want a man who controls her, but she doesn't want a man she considers weak either.
While many men may be physically stronger than her, few will be able to match her courage or strength of heart! If she finds someone suitable for her needs, she will have a deep respect for him and she may even fall in love.
On the other hand, an Aries woman needs a man who can balance her and who can soften her rough edges.
Scorpio man Aries woman in relationship
A Scorpio man and an Aries woman are unlikely to go out together, but it could happen. However, they are much more likely to be companions or colleagues than romantic partners.
At first, she is likely more attracted to him than he is to her. An Aries woman will admire the courage and strength of a Scorpio man and she will be fascinated by it for that reason.
While a Scorpio man will have deep admiration and respect for an Aries woman, he probably won't see her as a potential mate. She is a little too fiery, a little too capricious, and a little too independent. She prefers a woman he can protect and take care of and who will calm her stormy inner nature.
Scorpio man, Aries woman Sexual compatibility
If a Scorpio man and an Aries woman meet and have sex, he will be hot and passionate. The subtlety of a Scorpio man makes him a good lover. He is patient and has an empathy that many men lack.
He will feel the pleasure of his partner, so he will want to give her as much as possible. Aquarius is Aries' perfect adventurer and fun-loving partner. the two are thrill-seekers and have strong common values. They both like to move out, meet new people, and travel the globe.
An Aries woman is as hot and passionate in the bedroom as she is in every other aspect of her life. This combination creates a spicy and exciting sex life.
An Aries woman in sexuality is powerful and sensual. In erotism, they possess the identical martian energy as planet Mars.
One could be a strong fiery Aries preferring to be independent and powerful. While other may be a bit childish kind of Aries women. Then comes an easy Aries lady.
A Scorpio man is matched well and might make a really exciting relationship with an Aries woman. A Scorpio man's basic nature to be a decent friend before an exciting lover maker are often very pleasing to an Aries woman.
Some Scorpio men are very playful wish to trick and twist the mood and lovemaking with their Aries woman. While some Aries girls might like and revel in it and a few don't seem to be laid low with their effort.
Scorpio man Aries woman in marriage and family life
A marriage between a Scorpio man and an Aries woman is complicated. In many cases, the relationship between these two won't go that far, but if they have sex, it will likely lead to a stable marriage.
This is because, for a Scorpio, man or woman, sex can create a strong emotional and psychic bond. Once he has bonded with someone, he will want to marry her. This may or may not be a good long-term idea.
On the bright side, a Scorpio man and an Aries woman are both determined enough to make a marriage work despite obstacles. By getting to the point of marriage, they will have already overcome many of the barriers to their relationship. On the other hand, they are both of the nature of Mars, the planet of the god of war!
A Scorpio man is usually quite conservative when it comes to marriage and wants to be the undisputed head of his family. An Aries woman will fiercely resist any attempt at domination or control by her husband. This could lead to a stormy marriage.
If a Scorpio man and Aries woman can be a good parenting team if they can control the potential volatility in their relationship. Even though he is extremely strong, a Scorpio man can be very kind and tender to those who are under his care.
He can be quite strict, but he can also understand the emotional nature of his children. An Aries mother is loyal and protective of her children and she will appreciate her ability to handle their fears and insecurities, which is something she can struggle with.
Scorpio man Aries woman getting on together
A Scorpio man and an Aries woman will be excellent collaborators. They will respect each other for their determination and ability to work hard. At the same time, they have complementary skills and abilities. An Aries woman can start projects and take the initiative, while a Scorpio man can strategize and see the big picture.
When it comes to working, an Aries woman can take orders, especially if they come from someone she respects. You're too much of a soldier to do otherwise. This is good because a Scorpio man will naturally take care of their working relationship.
She gets to see several steps ahead, while she tends to see only the immediate challenge in front of them. He wants to drive not out of ego or disrespect for her as a woman, but because he knows he can navigate the long-term direction better than she does. She will acknowledge this too, so she will generally not oppose her leadership of hers.
Do Scorpio man Aries woman fight? How to solve them?
The relationship between a Scorpio man and an Aries woman has the potential to be stormy and unstable. They won't disagree on a lot of things, but if they fight, it will be for one main reason and that is if he tries to control her.
He tries to control her. Scorpio is a controlling and possessive sign. This is true for both men and women but tends to be more exaggerated in Scorpio men. Some women might like it or even find it sexy, but an Aries woman won't!
Yes, an Aries woman likes a strong man, but she wants one who can match her in strength and power, not one who will try to control her life. In addition, a Scorpio man is slim and known a lot more than most men.
A man of another sign could be content with having the illusion of being in charge of him while his wife is really in control. However, a Scorpio man will know the difference. He will want to know where he is going and what he is doing at all times.
While an Aries woman is usually very honest, he will resist answering his questions about her out of sheer spite. If this couple is to last, they need to talk about it openly and come to a compromise that both of them can live with.
…and in the end, a Scorpio man and an Aries woman will get along better than one would expect.
If they meet romantically, there is the potential for volatility. Even so, they can have a happy and lasting relationship with each other. If you want to know what a Scorpio man wants, we recommend that you read the complete guide to the secrets of the Scorpio man.
The Scorpio Man Soulmate
Scorpio man is the most passionate and intense of all the zodiac signs. He is a complex and mysterious person who is hard to understand.
A Scorpio man will never be happy with just one woman, he needs a lot of attention from his partner. He will always be in love with somebody, even if he doesn't want to admit it.
A Scorpio man tends to romantically align with five zodiac signs that they will plan to for a lifetime. In keeping with the astrologer, the highest five zodiacs signs compatible with a Scorpio are Cancer, Capricorn, Taurus, Virgo, and Pisces.
When it involves understanding and mental compatibility, Cancer is that the best soulmate for Scorpio. Both of those water signs are extremely sensitive and attuned to their emotions. during this relationship, none of the to hesitates to share their true feelings because they know that their spouse will understand.
The Aries Woman Soulmate
The astrological sign of Aries is a fire sign and is the first sign in the zodiac. The Aries woman is an energetic, passionate, and courageous individual. She is usually a natural leader and can be quite competitive at times.
The Aries woman soulmate will be someone who can keep up with her fast pace and love for life. She needs someone who can also challenge her to grow as a person and take on new adventures with her.
Aquarius loves Aries' honesty and directness, and Aries loves Aquarius' uniqueness and honesty in relationships. they need a mutual admiration for every other and love testing their limit of affection, all while having fun together.
Even though Aquarius may not seem as emotional as other zodiac signs, Aries is ideal for them because they will help them trust and provides in to like.
He may be promiscuous when he's single, but he'll be loyal, devoted, and faithful when he's committed.