What is a Scorpio woman like?
Scorpio woman loves to show an interest in admiration of herself and her physical appearance. She seems to be proud and spectacular in all her manifestations which she expresses in every situation of her playful life. Very often the intentions of the Scorpio woman remain misunderstood.
Scorpio woman is the one who portrays better the nature of feminine, sexual, protective and grounded emotions in the core of the earth. She will show love through actions that cannot be misinterpreted. Scorpio woman will never teas anyone if she does not want to get involved in anything. Her intentions are clear.
She wants to involve herself in intellectual gathering. Her love is even more evident, to the point where it hurts. But when this happens, because of the extent of her pain, she can become the worst enemy for anyone. She loves to go against the current and even go through some difficulty with her ruthlessness and bitter debate.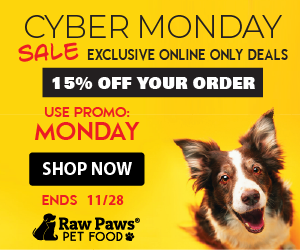 Probably her intelligence, analytical mind and charisma make Scorpio Woman very attractive
What makes a Scorpio woman attractive?
Clearly, Scorpio woman has an intense and an analytical intelligence that allows her to never fully show her cards and never let herself to be caught unawares by the events or reactions of others. She's fully aware of her charm, as well of her strength of character.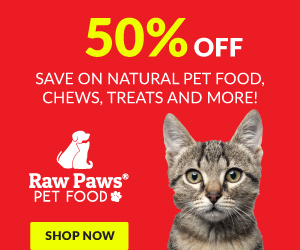 She uses her opportunities as handy tools to make her way in life and achieve in work and love. There is no difficulty to shake her determined. Facing professional challenge is her life goal. She remains a stubborn woman who does not withdraw a step until victory is secured. Being victorious may not be enough to convince her.
If the situations seem too tedious and if her existence becomes inactive for her tastes, she will set off new conflicts and invent new passions. Of course, she's not a woman who lets anyone glimpse her reassuring charm limits. Arguably she has a contestant nature.
What a Scorpio woman needs in a relationship?
In relationships, the Scorpio woman wants to help her partner as much as possible as long as he understands her nature and knows when to give her a break. She is a caring and faithful lover, but a tip for her lovers…
never to try to deceive her, otherwise you will feel the taste of her "poisonous sting" and you will realize how painful she is.
Living with the Scorpio woman is exciting because nothing is taken away from her for granted. Equipped with extraordinary sex appeal, she has considerable power over men and especially those who she loves. She likes to take every relationship to the limit, or at least in her mind and heart. However, she still has issues hiding her feelings.
Thus Scorpio woman will blend into every emotion and every relationship for an unknown reason which she can't explain why. Sometimes she can be possessive, but she will never ask for things that she is not prepared to give back. If her partner has intentions to stay with her forever, then he has to satisfy her needs and show her that he belongs to her as much as she wants to belong to him.

Will be secretive for self-protection
Won't prefer to be under others control
Will be kind and harmless until disturbed
Loves being wild and free
Financial security is one of her main priorities
Can be demanding for personal reasons
She's intelligent and will try hard to succeed in life goals
Will protect herself and family
How does a Scorpio woman show her love?
Not every man can understand the sexual power of Scorpio woman. If she hasn't bad moments in her previous relationships, she will keep her emotions and sex in a great balance. Her sexuality remains powerful, though still defines her true spirit.
She wants to go as deep as her heart and he's always ready to go all the way for a true love. Every man must know that her sexual experiences must be passionate and spontaneous. At the same time, it must be thoughtful and exciting. Sex with the right partner must be an essential part of her life.
Many partners may find this too challenging but in contrary, she is very easily satisfied so she will merely need a man to love her and respect her wishes. At the end of the day, her primary goal is to communicate with her beloved partner without saying a word. She will need to be heard and respected by her partner.
Why are Scorpios so beautiful?
Scorpio Woman has a beautiful face packed with attractive features. Scorpio woman has brunette to reddish hair color. Typical Scorpio woman is powerful, and she prefers to keep her hair long and loose. Scorpio woman's eyes have a penetrative look almost hypnotic. She tends to have thicker than usual eyebrows.
Her lips are also beautiful and proportionally shaped, not thin or too thick, just the right size. The face of Scorpio woman will always look beautiful regardless of her intense penetrative eyes and the serious face she often has. Scorpio woman has the right neck size, which is more round than wide and not too long.
Her body is strong just as man is with similar features as men. Her legs and arms tend to be more medium to slightly small but are thick and sturdy, able to cope with any physical activity which makes them very resistible indeed. Usually, her feet and hands are not too little neither but slightly bigger than average small as usually seen in other women. Don't expect to see many slim Scorpio women. Instead, they will tend to have a robust body.
Tend to have thicker legs than usual (but not chick)
The color of her hair is usually brown to reddish
She has strong arms and legs
Her eyes are wide open and hypnotic
She has a medium built body
Not too thin waist but just the right size
Her body is compact and equally proportioned
Yes, being together with a Scorpion woman is a fascinating experience and holding her forever remains a challenge. She wouldn't want to get hurt, but when she does she knows how to act, and it would be impossible for her to forgive. She can be transformed into one ruthless and miserable woman. Every man can easily identify her rage and bad temper. In many situations, Scorpio woman knows that the world goes in a circle and what goes around comes around.
She is a stubborn and possessive mother also. Scorpio woman has an excellent organizer of the domestic households. She's very attached to her children, and she does not limit their autonomy but expects them to live independently. She believes that Mother Nature will always take care of any wrongdoing action over innocent Scorpio woman.
What is special about Scorpio woman?
Scorpio woman is not like any other woman. Women born under this sign are ruled by Pluto and Mars. Scorpio woman is seen as a goddess and an ambition female who fights to reach her goals. Her career must be established as she dreams of it and she really needs to understand what she wants from life. In life, she wants excitement, changes and cannot give in to the dull environment and do the usual routine every day.
She wants to learn new things, experiment and have a lot of physical encounters and sexual tension. However, as far as it may seem, she especially needs to have some love and attention. Her dream is to find someone who treats her well, and although she might not like to go to restaurants that all couples visit or go to the movies for a bit of romance, she will always be in the mood for a walk along the river or a long holiday outside the city.