Inspirational leaders to follow
As parents, Aries seem to be real leaders when it comes to taking care of their family. Aries parents are the Fire Signs; therefore, they tend to have a lot of energy and are passionate about bringing up a healthy family.
Children find their Aries parents often stimulating, exciting and brave. Sometimes they think you're a little insensitive and overbearing with their children. Aries parents are quick in thinking when they have to make a decision.
Aries parents show patience when their children misbehave and when they become annoying. Thanks to their intelligence they surely know how to handle the situation. At least they always know exactly where they are and what to do next.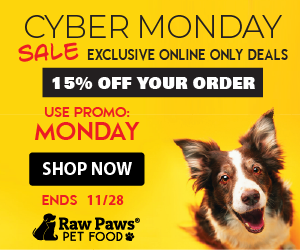 They continuously build a strong reputation in their family. Speaking once is enough to get their family's attention.
Aries parent's active lifestyle
Aries parents prefer to have an active lifestyle. They take their children for long walks or challenge them to a football game in the park. Parents must make sure they're not too competitive, especially if your children are sensitive.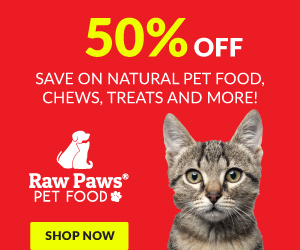 Aggressive energy exposure could be a bit too much for them to handle. In fact, you are their biggest fan, and they know it. You will be on the sidelines to cheer for them on the sports day and when they will win the writing competition for their school.
Are against spoiling their children. More likely will teach how to be useful
Will give lots of love to their children and will provide plenty of support
Can create a magical fantasy world for children
Imagination, creativity, and exploration will be present most of the time
Total tolerance is not an option
Getting along with their children
Aries parents prefer to be honest. Direct communication is essential as it doesn't confuse anyone. Children will always appreciate Aries parent's honesty, their frankness, and energy even when you grow old.
Showing encouragement to show them the tender side as well is also essential. Their children must know that they can count on their parent's emotional support and their strength for as long they have a mutual understanding.
Family compatibility
According to astrology, the way you tie yourself to your child can also depend on their zodiac sign. Should you plan to commit them in the game, encourage their creativity or give them more affection, knowing your children zodiac sign can help? The ubiquity of signs of Fire characterizes a competitive family, the defense of the clan, infusing the value of the sporting discipline.
Parents Aries, Leo and Sagittarius part of Fire Signs tend to believe to be the 'head of the family.' Aries have a dynamic and stable attitude towards their children, transmitting the pleasure of living in the in the simplest way possible. The approach they take towards with children is based on instinct.
Will teach children to be disciplined and respectful
Will teach children how to be successful in life
Like to guide or persist their children to follow their lead in career
Safety comes first, so children protection is a must
Children will consider having the best parents in the world
Aries parents weaknesses
Aries parents are known for their bold style, which will also characterize their style as a mother. Ruled by the fiery Mars, Aries has an approach to life typical of those who must go into battle. They seem alive, alert, determined to win.
Aries is one of the most egocentric signs. Also they are used to putting their needs first and foremost. Once in while they have to shift their priorities under those of a tiny creature. Yes, it will take a while to get used to it. And as much as they love their little treasure, surely one thing is clear to Aries parents. They are two different human beings, distinct from each other.
Parenting challenges
The hardest part of being a mother, especially in the early years, is to realize how much another human being can depend entirely on you. Usually, Aries parents have a sense of competition, anger, and limited vision, a tendency to obsession, vanity and self-centeredness. Parents of Aries don't seem to have a particular parenting style. To be honest, it is a more than healthy attitude.
Even if they feel guilty sometimes because they expect their children to be a little too independent, it is also true that they are very good at helping them to develop their independence.
Aries can be conscious and pursue their goals, without asking anyone's permission. Surely Aries is not the mother who is a "saint." They always want to reach their goals, and they're a remarkable example of how important it is never to stop learning.
Typical Aries parents behavior
Aries parents tend to be in charge showing ability to protects and keep the family safe. They will try to do little jobs here and there more as a way to pass the time and relax. It is difficult for Aries parents to do nothing once they are indoors.
They don't like to be tied down doing nothing as it isn't in their nature. Security is a priority, and they may spend a considerable amount of money to provide better protection to make home a safe place to stay.
Home is the place to be for Aries parents. For them, it's the only place where they can feel better and get relaxed after an overloaded day. Usually grown Aries parents have many activities during the day so they will always need to take a rest to recuperate energy for the next day.
The home of Aries parents is like a sanctuary. Home is the place to recharge their energy for following day challenges.
Aries couple behavior at home
While at home Aries parent will teach their young how to value and respect home by doing some chores. Aries parents will not tolerate their young sitting around doing nothing. When both Aries get married to each other, they get on very well.
Both will have their own goal in life and will not interfere with each other's lifestyle. Provided having their own space to explore, create, challenge and express their inner fire will keep both Aries happy. Said this, their children will get to grow up with double the strength and skills.
Communication is the key
Both Aries parents will communicate naturally if both contribute to setting future goals. They will both give 100% to reach desired objectives as a family and individually. Because of their maturity, both Aries will get on well together, but this may not work if everyone in the family is Aries. Too many hard-heads will produce a challenging and unpredictable situation.
Aries parent will make a lot of demands, and their children may not take it well, and soon or later they will rebel against them, and if that continues for too long, their relationship may be destroyed beyond repair.
One way for their relationship to work between Aries parent and child is for the parent to turn demands into challenges or into a win or lose game, this way children will have a positive reaction to parent demands.