The Pisces woman has a complicated character. She is sensitive and emotional, but also very intuitive and understanding. This woman will take on the role of nurturer and protector, often without asking for anything in return.
She tends to be shy or reserved when she first meets someone, but she is quite the charmer when she lets her guard down. The Pisces woman will be very accepting of people once they can break through her walls.
What Type Of Person Is a Pisces Woman?
What type of person is a Pisces woman? Generally, the Pisces woman is very sensitive and kind-hearted. She often has a great sense of intuition and is very in tune with her emotions.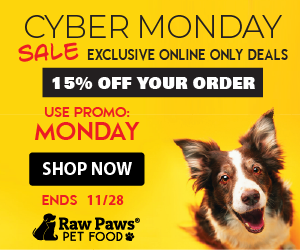 Because she is so empathetic, the Pisces woman can be very loving and caring towards her loved ones.
18 Interesting Facts About Pisces Personality
Get To Know The Best Pisces Personality Traits The Pisces Personality is based on the element of water which is governed by the mystic Neptune. This sign is extremely receptive, polite, compassionate and supportive. As we did with Scorpio, we must explore and investigate to discover the depths of this water sign. The feelings of
www.zodiacenthusiasts.com
However, because she can be so emotionally attached, the Pisces woman may also be susceptible to getting hurt easily in her love life.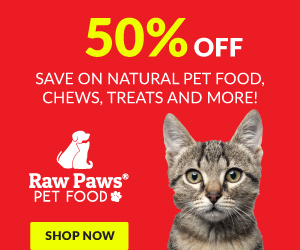 Pisces women are emotional, sensitive, and intuitive. They are very good at reading people's emotions and can often see the best in anybody.
They have a strong sense of empathy and compassion for those who are suffering. Pisces people believe that they should not judge others without understanding their situation.
One common problem that the Pisces woman faces in her love life is that she can be very stubborn. She may not want to change or adapt her behavior to better suit her partner's needs, even if she knows that this would be the right thing to do.
This can lead to conflicts and resentment on both sides. She needs to remember that she needs someone who will support her.
How Is The Pisces Woman's Behavior?
The Pisces woman together with the Cancer woman is among the most emotional and romantic signs of the Zodiac. Pisces woman has sweet, melancholic, and dreaming eyes that give the impression of being elsewhere. Pisces woman is more utopian than Aquarius woman is.
She may appear like a child who has never grown up and who is full of fantasy, capricious, and very unpredictable. Uncertainty in Pisces women can be noticed easily. From her complicated and changing nature. Pisces woman is versatile and very sensitive to outside influences.
Is Pisces Woman Sensitive?
The Pisces woman is very enigmatic, but she also knows how to be sweet, caring, and sensitive.
When she cares a lot about someone, she dedicates herself entirely, even putting herself in the background. Pisces in general have a tender heart, do not tolerate injustices, and defend the weakest people.
Pisces women are often very sensitive and emotional. They may be drawn to men who can understand and appreciate their softer side.
Pisces women often have a lot of love to give, but they may also need time to themselves to recharge. They may be drawn to partners who can offer both physical and emotional intimacy.
What Does Pisces Woman Like?
Pisces girls want a man "who knows who he is". To be solid support for her, you need to have confidence in yourself. You need a stable person with whom to travel the journey called life. It is also very important to be yourself!
Interesting Facts About Pisces Woman
Pisces Woman In Love Pisces woman experiences love in many ways, but most importantly her love is experienced as an important moment of her existence, in which she is able to express the best part of herself. Her importance counts a lot, especially that of her partner which turns out to be entirely necessary for
www.zodiacenthusiasts.com
Pisces women also appreciate a man who is creative and has an open mind. Pisces women are often attracted to men who have a deep and meaningful connection with the world.
Pisces woman appreciates a man who is intelligent, passionate, and intuitive.
Pisces women are often attracted to men who have a deep and meaningful connection with the world. They appreciate a man who is intelligent, passionate, and intuitive.
What Pisces Woman Hates?
Pisces women are gentle souls hence they hate conflicts and social obligations so they try to avoid them as much as possible. They love to be around friends, family, and loved ones. They are also very emotional and will often cry or get emotional at random times.
Pisces women are often drawn to men who are sensitive and kind-hearted too. However, because their emotions are so intense, they often don't understand or appreciate these qualities in themselves. As a result, they may be disappointed when they find someone who matches those qualities.
Pisces women are not very good at sticking to one goal or task for a long time. They hate multitasking because they tend to get bored easily. This is why they need to work on their discipline skills so that they can achieve more in life.
A person with the Pisces zodiac sign is often considered to be a water lover. This means that they are very intuitive and emotional, and can be quite sensitive.
They may also have a lot of compassion for others, which can make them vulnerable. Because of this, they need to have someone who understands and accepts them for who they are.
What Is Love For Pisces Woman?
For a Pisces woman, to love is to experience absolute sensations without half measures. This is why she's capable of having great feelings but also great tragedies if there were problems or obstacles to her love.
To better understand her effective behavior is described in her sign symbol represents her as the perfect way to define love.
Pisces Love Match With Every Zodiac Sign
Pisces Love Match With Every Zodiac Sign Those born under the sun sign of Pisces are complicated. Sometimes they are difficult and it is not easy to understand what they think or feel, perhaps because it is difficult for them to express all the emotions and feelings that harbor within them. Pisces are quite emotional
www.zodiacenthusiasts.com
Two Pisces bound together but running in opposite directions. The "thread" that unites her corresponds to the tendency to depend on others or the partner, as well as a particular inclination to let oneself be taken by sensations and vices.
Pisces swim in two different directions symbolically expressing the contradictions typical of her character.
How Pisces Woman Love?
When it comes to love, the Pisces woman is a romantic. She loves to be surrounded by love and she will do anything to find it.
She is often very sensitive and her emotions are very close to the surface. This can make her vulnerable, but it also makes her highly affectionate and caring.
Pisces Love | 11 Things You Need To Know
Pisces love is not easy to earn Winning a Pisces heart will not be easy, but it will certainly be worth a lifetime if won. Anyone born under Pisces Sign is imaginative, emotional in nature, and sometimes don't say exactly what they think. Pisces tend to live with too many fantasies in their head, more
www.zodiacenthusiasts.com
When she is in love, she dedicates herself completely to her loved one with all her heart, with all her sweetness, her sex appeal, and so much gentleness.
Often, however, she lets herself be attracted, distracted by her fantasies, by men who are not for her, without knowing their personalities well. Immersed in the dreams of her love, she can also settle for virtual, long-distance, or romantically spiritual relationships.
In love, the Pisces woman is very close to her partner, perhaps sometimes a little too much, and she demands attention and the same care from him.
She likes a man who is fascinating, elegant, enigmatic, and a bit impenetrable. If you want to conquer a woman of this zodiac sign, you have to charm her and wrap her in a cloak of kindness and gallantry.
She is possessive of her partner, but she may also lose her mind over someone else and cheat on him.
How Does a Pisces Woman Act When in Love?
The Pisces woman in love is a real blessing – she is tender, positive beyond belief and will always wear a smile. However, she tends to sacrifice all of herself in the name of love, so much so that she is more in love with the idea of love than with the partner.
Pisces woman's love is experienced as an essential moment of her existence, in which she can express the best part of herself. Her importance counts a lot, especially that of her partner which turns out to be quite necessary for her character stability.
One of the components of the sign is her changeability. Sometimes she's positive, which brings out her creativity, and sometimes she's negative which generates situations of uncertainty, such as indecision, the tendency to lie or to search for eternally stronger sensations, through transgression.
Is Pisces Woman Beautiful?
There is no one specific answer to this question as everyone finds Pisces women beautiful in their way. However, some common factors that may contribute to someone finding a Pisces Woman beautiful include her deep and intuitive nature, her ability to be strong but tender at the same time, and her natural beauty.
Physically, Pisces women are very feminine. The woman of this sign of the Zodiac walks swaying, but without malice, spontaneously, abandoning herself to her fantasies.
5 Pisces Health Interesting Facts
Leisure Interests Pisces health is considered to be in good shape most of the time, unless they quit all their health activities. Typical Pisces is able to do many things. They are naturally talented people and their preferences can vary. Most Pisces prefer to be into the artistic world who would try to seek to
www.zodiacenthusiasts.com
She usually has regular, rounded features, she is not always slender, but she has beautiful breasts and plump lips, which indicate great sensuality.
There is no more romantic woman in the world: she fantasizes about love and she imagines tender and passionate relationships that last a lifetime. Additionally, many people find Pisces Woman's creative and spiritual side attractive as well.
How Does Pisces Woman Flirt?
Pisces women are known for their deep and compassionate hearts, which often leads them to be doting and loving partners. They are often drawn to men who have a similar personality type, as they share a deep connection that is unspoken but felt deeply.
When it comes to flirting, Pisces women typically rely on their intuition and emotions rather than words. They may offer a gentle touch or simply take the man into their arms for a hug, conveying their feelings without needing to say anything more.
Is Pisces Woman a Player?
There is a lot of speculation about what makes a Pisces woman a player. Some say that Pisces women are natural seducers, while others say that they are the type of woman who enjoys taking things slow.
Pisces women may have some complicated requirements that make the relationship hard to maintain. When they are in a relationship they will make it their top priority.
Top 10 Pisces Woman Characteristics
Pisces woman characteristics The Pisces Woman characteristics are many, but lets see what make them the perfect partners or friends. Many Pisces Woman seem generally introvert and enigmatic. However, at the same time, among all the signs of the Zodiac, they are among the most altruistic, brilliant and creative people. Falling in love with Pisces
www.zodiacenthusiasts.com
However, there is one indisputable fact about Pisces women and their love lives: they can be incredibly passionate and romantic.
Pisces women can be quite helpful when it comes to relationships, hence they are often drawn to partners who share their intuitive nature and compassionate side.
They appreciate someone loyal and devoted, and they will often return those qualities in kind. When it comes to love, Pisces women are instinctual creatures who rarely take things for granted.
Is Pisces Woman Faithful?
Pisces women are often noted for their deep romantic feelings and their ability to be very faithful in their relationships.
They are often drawn to individuals who also have a deep emotional connection with them and can share raw, intimate emotions with them.
Because of this, Pisces women often find themselves in relationships where the couple can share all of their thoughts, feelings, and fantasies.
While this can be a great thing, it can also make it difficult for a Pisces woman if her partner is not faithful. If her partner is unfaithful, she may feel like she is not enough for him or that she doesn't deserve him because he is spending time with someone else. This can lead to a lot of hurt and disappointment for a Pisces woman in her.
Is Pisces Woman Shy?
The answer to this question is as the shyness of a Pisces woman will vary depending on her personality and dating history. However, some general points can be made about Pisces women and their love lives.
Firstly, it is important to remember that Pisces women are often very intuitive and emotional individuals, which can make them vulnerable when it comes to relationships.
This is not to say that they are never able to open up emotionally, but it may take longer for them to do so than most people.
Secondly, Pisces women often have a strong spiritual side which can influence their dating preferences. While they may be attracted to men who share their interests in this area, they may also be hesitant to get.
Is Pisces Woman Attractive?
The Pisces woman is beautiful, provocative, and sexy, and her gaze is unforgettable. Made of charm and a trace of childhood, in addition to a body made for dance and movement. Therefore she knows how to seduce men, leaving them breathless.
She is a passionate woman who will make a man's head spin. She can fall madly in love with someone and suddenly end a story with a wrong gesture or an evasive answer.
Love for her is a cosmic fusion, and eroticism is a language of the body as of the soul. She is never alone, but always with the man of her life. Her life changes often depending on her moods.
How To Attract Pisces Woman?
There is no one-size-fits-all answer to this question, as the way you attract a Pisces woman will vary depending on her personality and interests. However, some general tips can help:
Firstly, be yourself – don't try to fake your way through a relationship with a Pisces woman.
She's likely to be attracted to someone who is genuine and authentic, and who isn't afraid to show his or her vulnerabilities.
Secondly, make sure that you're attentive while a Pisces woman may appreciate a man who is focused on his interests, she also wants someone willing and able to devote time and attention to her. Be there for her when she needs you.
Overall, to win her over, woo her on an intellectual level, stimulate all her secret dreams and her imagination, and invite her to a chic little place or an exhibition of a famous painter.
Be very kind and complete; never forget all her little flaws, first of all, her jealousy, her slightly touchy temper, and some lies, and she will reciprocate you with a world of good.
How To Win A Pisces Woman?
It is unquestionably sure that to capture a Pisces woman, anyone needs good bait, and the best is to create a magical and unusual atmosphere. Therefore, choosing the adequate place where to meet with the highest care.
The candidate for love must look for a romantic, exciting place where there is peace and some privacy. A cottage, hut, or a cabin in the high mountains, on the moonlit beach, near a cliff overlooking the sea, or, more simply, just a lighted evening fountain would do.
How Is Pisces Woman Sexuality?
The main components of Pisces woman sexuality are passion, eroticism, and a bit of transgression. Sex is an essential part of love although it is often experienced as a "hidden" experience, outside of established bonds. Pisces woman is not unfaithful by nature. Some may say that by nature she needs continuous changes.
In case she doesn't find a partner, she will go and look elsewhere. It seems strange, but she remains faithful only when the partner keeps her in continuous emotional tension, even in conditions of obvious submission, she can be the "betrayed," those who wait at home with moving dignity and a partner in the mood for adventures.
How Is Pisces Woman In Bed?
She is the realm of imagination. Sex becomes an expression of its erotic fantasies. So much is the emotional involvement and suffering so her sexuality will express itself better. It is good, however, not to be deceived by her apparent passivity.
It is very good at playing with emotionality, able to create that tension very similar to fear, to let go, a moment later, in tears, in the arms of a man who comforts her. Sensual and languid, she links sexuality to the idea of being possessed and lives it in a complicated and problematic way.
Why is Pisces Overly Emotional?
Pisces woman will float in a romantic, magical, and imaginative universe in which she can give herself. She will be able to love in silence, without arousing the slightest suspicion in the man of her desires. She seems to be gifted with great intuition and extreme sensitivity.
A particularity of the Pisces woman is that she genuinely feels the emotions of those around her. Shy and difficult she may appear to others. Often she displays a sensitive and extremely sentimental character.
Pisces is a surprising and tormented lover. She can be both a heart-breaker and a reserved lover, perhaps for fear of committing herself.
Is She The Perfect Housewife And Parent?
She is not a great housewife if she hasn't got a decent financial backup. Pisces woman will have a babysitter, a cleaning lady, etc. She is a woman who likes to shine and be admired. She likes entertainment and everyone will find her at the theater or the cinema.
Pisces Parents Behavior At Home And Life
Pisces Parents Will Do Anything For Their Children Parents will make sure to raise their children happy and healthy. Paying attention to healthy food full of vitamins and nutrients is very important. Pisces parents don't like the idea of taking their children to the hospital too often. On the contrary, they would try to prevent it before
www.zodiacenthusiasts.com
Pisces woman also knows how to treat others originally, she can be a hypnotist or a radiotherapist. She has good selling skills in any field thanks to her enormous persuasion.
How is the married life of a Pisces Woman?
Pisces woman is often drawn to the water and the heavens, which may explain why married life can be so challenging for them.
She wants to be practical with her companion, devout and generous, in exchange, she demands his unconditional love. That is why she needs time alone to reflect and recharge, and their husbands may find it difficult to give them that space. Pisces woman expects her partner to be devoted much of his time, and stand by her to support her.
The best for her would be to find a partner who has a decent economic position. Pisces women often feel an intense connection with those who share their water signs, so it is important that they find a compatible partner who shares their interests.
In the end, though, Pisces women know that love is truly all-encompassing and they will ultimately be able to weather any stormy seas together.