Unveiling the Truth About The Best and Worst Zodiac Signs For Dating
Are you wondering why you keep getting the same results in your dating life? It could be because of your zodiac sign! Everyone's zodiac sign can have a unique effect on their dating life, and this article is here to explain more about it.
From understanding the different traits associated with each sign to finding out which signs are most compatible with yours, this article will provide a brief introduction to the world of zodiac signs and dating. Each sign is associated with its own set of characteristics that can affect how you interact with potential partners.
For example, Aries are known for being courageous and independent, while Virgos are known for being analytical and cautious. By understanding these characteristics, you can make better decisions about who you should date and how to approach them.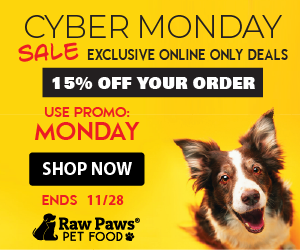 Additionally, knowing the other person's zodiac sign can help you determine if they are a good match for you or not. Each sign has its own compatibility level when it comes to dating, so understanding these levels can help you find someone who is more likely to be compatible with you.
Finally, by understanding the different aspects of your own sign, you can use this knowledge to better understand yourself and what kind of person you should be looking for in a partner. With this article as your guide, you'll be well on your way to mastering the art of zodiac-based dating!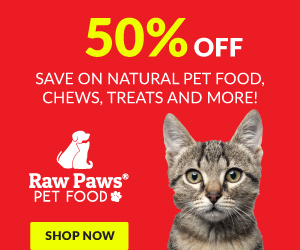 Looking for Love? Discover the Best Zodiac Signs for Dates
Benefits of discovering the best zodiac signs for dates Do you believe in the power of the Zodiac signs? If so, then you might be interested to know that discovering the best Zodiac signs for dates can have many benefits. While it is true that there are many different ways to go about finding a
www.zodiacenthusiasts.com
The Best Zodiac Signs for Dating
When you're searching for a partner, it's important to consider the zodiac signs that make the best matches. While there is no single sign that guarantees a successful relationship, certain signs are well-suited for dating.
Aries and Libra are a great match for one another, as their dynamic natures often lead to exciting and passionate interactions.
Leo and Aquarius make an equally strong combination, with their shared interests and abilities to compromise.
Sagittarius and Gemini have an easy-going relationship, with plenty of enthusiasm and understanding.
Cancer and Scorpio have a deep connection, rooted in their shared feelings of loyalty and trust.
Finally, Virgo and Capricorn share an affinity for structure, which aids in communication and understanding.
All of these zodiac signs have the potential to create successful relationships if both partners are willing to put in the effort.
Ultimately, it's important to remember that compatibility is unique to each couple, so don't let your zodiac sign determine the fate of your relationship!
The Worst Zodiac Signs for Dating
If you're considering dating someone, it's important to know the zodiac sign of your potential partner. Certain signs may not be the best match for a successful relationship. Astrology can reveal why some signs may not be compatible in a romantic relationship.
Aquarius is one sign that can be difficult to date, as they may tend to be introverted and prefer to spend time alone, making it difficult for them to be completely present in a relationship.
Scorpio is also a sign that can be hard to date, as they can be highly emotional and possessive, which can lead to trust issues and arguments.
Pisces is another sign that may not be the best choice when it comes to relationships, since they are known to be unreliable and unpredictable, which can lead to a lack of intimacy.
While there are many other zodiac signs that can create successful relationships, it's important to know the potential risks of dating some of these signs in order to make an informed decision when looking for a partner.
What Are The 5 Hardest Zodiac Signs To Get Over?
It's a fact that some zodiac signs are harder to get over than others, and if you've been in one of those unfortunate relationships, you know how tough it can be to break the cycle. But what are the 5 hardest zodiac signs to get over? Astrologers have studied the stars and come up with
www.zodiacenthusiasts.com
Zodiac Compatibility and Dating
When it comes to dating, it is important to consider compatibility. The idea that opposites attract is sometimes true, however, when it comes to zodiac signs, compatibility is key. Knowing which signs are compatible with yours can help you find the right partner.
To get started, first take some time to learn about your own sign and its characteristics. Once you have a better understanding of your own sign, you can start exploring the other signs to identify which ones are most compatible with yours.
Consider the elements associated with each sign, as well as the traits each has. Fire signs are passionate and strong-willed, water signs are emotional and intuitive, air signs are intellectual and communicative, and earth signs are practical and grounded.
After researching all 12 zodiac signs, look for patterns in the traits that best match yours. Additionally, you should look for someone who complements your own strengths and weaknesses.
For example, if you're an air sign who is highly communicative, you may want to find a relationship with someone who is more grounded and practical. Ultimately, finding the right partner based on zodiac compatibility can lead to a more successful and satisfying relationship.
The Truth Behind Zodiac Sign Stereotypes
Are you an Aries? A Pisces? Or perhaps a Sagittarius? We all have a zodiac sign, and with it often comes certain stereotypes that people expect us to live up to. But how much truth is there really to the commonly held beliefs about our zodiac signs?
Are these stereotypes accurate reflections of the personalities of those who share them? Unfortunately, the truth is that there is very little scientific evidence to support the accuracy of these stereotypes.
That's why it's important to take the time to get to know someone beyond their zodiac sign; it's only through getting to know them on an individual level that we can begin to understand who they really are.
It's also worth considering that zodiac signs can sometimes be interpreted differently depending on the individual's culture or background, creating even more complexity when trying to assign a stereotype.
Ultimately, it's more important to appreciate each person's unique characteristics and qualities than it is to judge them based on their zodiac sign. This way, you can get to know the person for who they really are.
Ascendant In Aries And The 12 Zodiac Signs
People with ascendant in Aries are decisive. They want to be active and have the power to enforce their intentions. They want to discover their own abilities and do not want to wait for what comes from the outside. If they are introverted, it will take a while for them to find the typical Aries
www.zodiacenthusiasts.com
How to Use Zodiac Signs to Improve Your Dating Life
If you're looking for advice on how to better understand and communicate with potential partners, astrology is a great place to start! Zodiac signs provide valuable insight into the personalities, motivations, and communication styles of individuals. By learning to recognize the different characteristics associated with each sign, you can use zodiac signs to improve your dating life overall. Here are some helpful tips to get you started: 
First, pay attention to the zodiac sign of your potential partner. Knowing their sign can give you an idea of their values and preferences in relationships. This can help you determine if they are compatible with you, or if there are incompatibilities you should be aware of.
Second, be mindful of how you communicate with a person based on their zodiac sign. For example, Aries signs may appreciate direct communication and prefer for conversations to be kept short, while Cancer signs may respond better to gentler language and extended conversations.
Third, use astrology as a way to deepen your understanding of your potential partner. By studying the traits associated with their sign, you can gain insight into how they think, feel, and act in relationships. This knowledge can help you connect more deeply with them and develop a stronger bond. 
Finally, keep an open mind when it comes to astrology. While it can provide helpful tips for improving your dating life, it is important to remember that each person is unique and no two people will respond the same way to any given situation. Remember that astrology is just one tool in your toolbox for understanding potential partners – use it as a starting point for further exploration and discovery.
By following these tips, you can use zodiac signs to improve your dating life and gain valuable insight into potential partners. With a little practice and research, you'll be well-equipped to navigate the world of astrology – and your dating life – more confidently!
What tips can you use to improve your dating life with each of the zodiac signs?
Are you endeavoring to gain knowledge on how best to date each of the twelve zodiac signs? Dating through the Zodiac can be an arduous endeavor, but with proper knowledge and comprehension one's dating life can be elevated significantly.
Aries is a sign that loves adventure, so take them out to do something exciting and they will be sure to appreciate it.
Taurus loves stability and security, so make sure you are reliable and consistent when dating them.
Gemini values conversation and intelligence, so have stimulating conversations with them.
Cancer craves security and nurturing in relationships, so make sure you give them lots of affection.
Leo likes to feel admired and respected, so don't forget to compliment them.
Virgo needs to feel needed, so make sure you show appreciation for the things they do for you.
Libra craves balance and harmony in relationships, so make sure to keep things even between the two of you.
Scorpio values loyalty and trust in relationships, so make sure to be honest with them.
Sagittarius loves freedom and exploration, so give them plenty of space in the relationship.
Capricorn wants someone who is ambitious and career focused, so make sure to show your ambition when dating them.
Aquarius needs someone who is independent and gives them plenty of freedom, so don't be overbearing when dating them.
Finally, Pisces wants someone who is compassionate and understanding, so show your sensitive side when dating them. With these tips in mind, you will be able to improve your dating life with each of the zodiac signs!
Discover Each Of The Zodiac Signs Weaknesses
All the zodiac signs weaknesses It can be difficult to hear about our zodiac signs weaknesses, but knowing the weak point is important to understand ourselves better. In general, what we like to hear about our signs are the good and positive virtues, what makes us strong, and what others love. But the reality is
www.zodiacenthusiasts.com
Summary of the best and worst zodiac signs for dating
Have you found out which zodiac signs make the best and worst partners for dating? Astrology can be a very helpful tool in understanding people, so make sure to use it to your advantage when dating. 
In this article, we have recapped the main points from our investigation into the best and worst zodiac signs to date. We have discovered that Aries, Libra, and Sagittarius are the best signs to date, while Cancer, Virgo, and Scorpio are the worst.
However, it is important to remember that everyone is different and their zodiac sign should not be used as a sole basis for determining compatibility.
Ultimately, astrology can be a valuable tool for understanding and improving relationships if used correctly. With this in mind, we encourage you to use your zodiac sign as a starting point to identify your strengths and weaknesses as a partner. Good luck!