The Aries and Taurus Compatibility Guide
When two people born under the influence of the signs Aries and Taurus meet, going to create their common life, they manage to achieve an unusual and interesting union between passion and love. The two elements that underlie solidity and the continuity of a relationship live honestly with mutual interest and the desire to feel good together, with each other.
A love story between two individuals respectively of the signs Aries and Taurus, in principle, should give rise to a union full of positive aspects, precisely because of the differences, which essentially generate a completion of the individuals in their common life: however, it is not necessarily an idyllic story and this is due to a possible clash between romanticism and pragmatism, truly irreconcilable in love.
A Love story between Aries and Taurus
The compatibility between Aries and Taurus is very good. Taurus is an Earth sign, while Aries is a fire sign, so the relationship between these two signs, especially when he Aries she Taurus, usually focuses generally on the financial and materialistic side of life.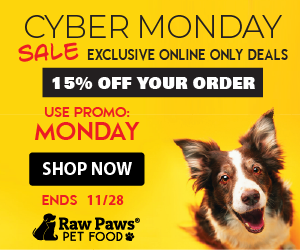 The Aries and Taurus couple is a great combination for people who want to make money, although focusing too much on money in any relationship can lead to greed and excessive materialism and neglect other important aspects of the relationship.
For the couple to realize their financial potential, Aries, the more impulsive of the two, must be soberer so as not to cause anxiety to the more practical and conservative Taurus. This usually happens in the couple when she Aries with Taurus man.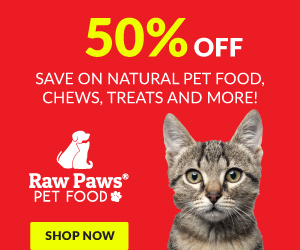 Compatibility Aries and Taurus friendship
Aries is a person with few friends and does not like to go out of their way in a very large circle. On the contrary: she keeps herself to herself, and prefers to avoid opening those spaces that friends open: weakness, sadness, the need for real contact. And that's something a Taurus couple will ask. And it is that the Taurus is a person who likes to have friends and many, and with intense relationships.
The Aries will resist with all his strength to something like this. It will not be easy for the Taurus to accept this condition, and he will be unhappy if he does not share and see his friends with him by the limits that Aries usually impose in this regard. This can be a problem for the pair, Aries and Taurus's friendship!
Can Aries and Taurus get along well?
At first glance, there are many differences between Aries and Taurus that could pose a real challenge when facing a long-term relationship. The Aries is spontaneous and controversial, while the Taurus is more upright and calm, preferring a more regular pace.
If both members of the couple, Aries and Taurus, get along well and love each other enough to absorb their opposite qualities, then they will gain a lot as individuals and as a couple. The Aries will become more balanced and the Taurus more energetic.
How good is the Aries and Taurus Compatibility?
One aspect in which Aries is fully compatible with a Taurus partner is the Aries and Taurus affinity at work. And it is that both signs have a profound philosophy of work, which puts effort before the comforts of life. They never rest and never faint. Aries and Taurus know that every problem is solved if you resist and try all possible solutions.
Aries finds in Taurus a person who, like him, is not afraid of hard work or life's challenges, and who cannot resist fulfilling his duties. The Aries also has an advantage in this area: Taurus is a loyal and dedicated worker, who knows how to constructively participate in any project. He is never an opposition and he always knows how to be an ally.
Compatibility under the covers: ram and bull in bed
If Taurus sees loyalty, commitment, and a practical vision of the future in Aries, and Aries sees that Taurus is ready to accompany him on some of his plans, you can both enjoy immense happiness together. Thanks to the influence of Mars and Venus in these two signs, this combination, Aries and Taurus in bed usually have very passionate sex. There is a natural attraction between the two, something that will likely be revealed as soon as they meet. The impulsiveness and passion of the Aries combine very well with the sensuality and desire for love and warmth of the Taurus.
The love story, however, once this possible conflict between the different characters has been overcome, can offer an interesting personal growth for both partners, considering that each of them has the opportunity to make the best characteristics of the other their own, knowing a very positive and constructive evolution. Furthermore, the two lovers Aries and Taurus, born under the signs of Aries and Taurus, will not risk living a not very lively relationship, considering that there will always be an alternation between unpredictability and stability.
A lovely couple formed by Aries and Taurus, vitality is not lacking in both partners, but it is necessary that this quality manifests itself only when needed, otherwise the relationship could be ruined by frequent quarrels.