Love compatibility between Aries woman and Taurus man
The horoscope gives the Aries-Taurus link great compatibility. This couple can become very happy and last a long time. Aries and Taurus can satisfy each other all the time and can be easily understood. This allows their relationship to be harmonious and long-lasting.
That said, this union can be happy since the Aries woman is extremely practical, efficient, simple, and hard-working. All these qualities are very important for the Taurus man. Let's not forget that the Taurus man is very possessive, something that he will have to limit since Arian woman likes to be independent and liberal.
It is also important that the Aries woman knows how to please her man in the most important aspects since an unsatisfied Taurus man can leave and never return.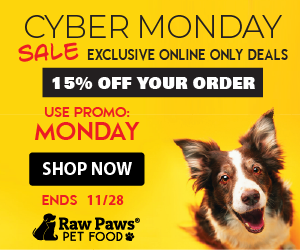 Aries woman and Taurus man sexual compatibility
Aries woman and Taurus man will be sexually compatible. They will have a fun time in bed. They may run into minor issues, but when it comes to overall sexual compatibility, they will be sexually happy couples. A Taurus man would greatly appreciate his Aries woman taking the lead in the bedroom.
An Aries woman considers sex to be important, but a Taurus man is expected to sleep after a tiring day at work, as Taurus men are known for their hard work. This could be a problem that the couple faces, as time goes on. It is advised that the couple find a way to work around this problem to avoid any break up in their relationship.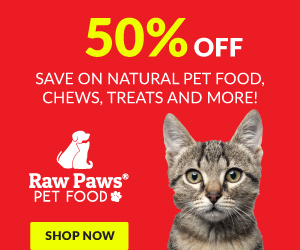 A Taurus man will prefer the same things in bed, while an Aries woman will want to try new things. There may be small differences when trying new things in bed. Finding a way to solve this problem can help them stay sexually active for a long time.
These differences may seem minor, but they need immediate attention when they creep into your relationship. Either of you must be ready to accept changes in your sex life before it gets to the breakup. Aside from these challenges, an Aries woman and a Taurus man are expected to be sexually compatible.
Aries woman and Taurus man compatibility in love
The love compatibility between Aries woman and Taurus man can initially spark a spark in their romance. The stability of the Taurus man and the fun and enthusiastic nature of an Aries woman will spark romance immediately.
A Taurus man is very sensual and needs to feel the love with his partner. An Aries woman needs to be patient when she falls in love with a Taurus man to win her love back.
An Aries woman will easily attract her Taurus man, everything about her will be amazing to the Taurus man. Her energy level and her playful nature will attract him and make him fall in love with her. A Taurus man will prove to her Aries woman that he is the perfect match for her.
A Taurus man hates an obsessive, clingy woman… and an Aries woman will be the perfect match for him. She will respect her personal space and trust him for who he is. It will not be a difficult task for a Taurus man to gain his trust, as he is known for his trustworthiness.
Both Taurus man and Aries woman are selfless lovers and they will be able to fall in love with each other in no time, but they will need to put some effort into maintaining their love for each other.
Aries woman and Taurus man in a love relationship
An Aries woman will love her Taurus man and is always ready to support him. An Aries woman is overloaded with energy while a Taurus man struggles to get that energy. He is always moving through life at a slow pace. This might not seem like a problem in the early stages of the relationship, but as time goes on it becomes a major issue between the couple.
An Aries woman has a short temper, but the patience of a Taurus man can make love compatibility between the couple a bit easy. The Taurus man knows exactly what to say to an Aries woman to calm her down. This saves your relationship from trouble.
A Taurus man is jealous, unlike an Aries woman. The flirtatious nature of an Aries woman can make a Taurus man suspicious of her. He could be constantly pestering her and checking on her to make sure she's not cheating on him. This ends up in trouble for both the Aries woman and the Taurus man in a relationship.
An Aries woman can be controlling and bossy in a relationship. A Taurus man who already has his path set may have a hard time dealing with his domineering nature. If these issues are not resolved, it can end in a breakup for an Aries woman and a Taurus man.
Conclusion
Although there are many differences between these two signs, both the Aries woman and a Taurus man are great at being honest and good at communication. Therefore, with these traits, they can develop a great relationship.