Welcome, fellow celestial travelers, to the cosmic phenomenon known as "Blame it on the Stars! Retrograde: When Mercury's Really Bad Driving Kicks In." Brace yourselves, because we're about to dive into a realm where Mercury, the cheeky little planet, seems to develop a fierce addiction to road rage. So, buckle up, adjust your rearview mirrors, and prepare to navigate through the wacky world where even the universe admits, "Oops, my bad!
1. Blame it on the Stars! Retrograde: When Mercury's Really Bad Driving Kicks In
Congratulations, fellow earthlings! We have found the root cause behind all those crazy traffic jams, honking horns, and inexplicable car accidents. Brace yourselves, because we're about to unveil the truth: it's not rush hour, it's not bad luck, it's Mercury's retrograde! Yes, you heard it right, our beloved little planet Mercury takes an occasional break from its regular planetary duty to become the Grand Maestro of Chaos on our roads.
Just imagine, one moment Mercury is minding its own business, hanging out with the other planets in the solar system, and the next thing you know, it's steering our cars into oncoming traffic, causing fender benders left and right! It's like Mercury transforms into a troublemaker with a steering wheel, drunk on space dust and ready to spice things up in the galaxy. Maybe it's time for a traffic cop to patrol the interstellar highways and keep an eye on this cosmic mischief-maker.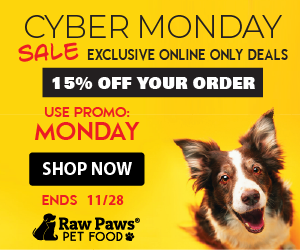 Have you ever wondered why you get stuck behind the slowest driver on the road during Mercury's retrograde? It's not just your bad luck; it's the gravitational pull messing with their accelerator foot!
Are you frustrated by your GPS suddenly deciding to send you on a detour to the moon? Blame Mercury! It loves giving our navigational systems a taste of the interstellar adventure.
So, next time you find yourself in a bumper-to-bumper traffic nightmare, don't get angry at the poor driver in front of you. Instead, blame it on the stars and Mercury's terrible driving skills during its retrograde. Who knew the universe had such a mischievous side?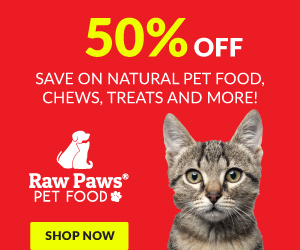 Have you ever been driving merrily down the road, only to suddenly feel like your car transformed into a raging bull on wheels? Well, my friend, blame it on none other than Mercury retrograde! If you thought this notorious astrological phenomenon only affected your love life or technology, you better fasten your seatbelts! Let me take you on a wild ride through Mercury's really bad driving!
Imagine cruising down the road, windows down, music blasting, and suddenly your car starts swerving like it's auditioning for a Fast and Furious movie! You start wondering if someone slipped a bull costume on your wheels. Well, my friend, don't blame the bull, blame Mercury retrograde! This mischievous planet has a knack for turning your peaceful ride into a wild rodeo.
But hold on tight, because we're about to embark on a bumpy journey through Mercury's cosmic chaos on the roads. Buckle up and check out these hilarious moments when Mercury's bad driving skills are at their prime:
1. Red Means Go? Oops! Mercury retrograde loves to mess with traffic lights. You're merrily cruising along, enjoying the green light extravaganza, only to find yourself slamming on the brakes as the light suddenly decides that red is the new green. Thanks, Mercury! Can we get a referee for these traffic lights, please?
2. GPS Gone Bonkers: Picture this: you're trying to find your way to a new coffee shop, and your GPS suddenly turns into a cartographer possessed by Mercury retrograde. It takes you on a scenic tour of the city's most confusing roundabouts, dead-end streets, and construction zones that make you question the existence of coffee altogether. Note to self: never trust a GPS under Mercury's influence, unless getting lost is your idea of an adventure!
So buckle up, fellow cosmic travelers, because as we explore further into Mercury's really bad driving, you'll discover just how many road signs and traffic rules go flying out the window when this naughty planet takes the wheel. Keep your airbags ready, because wit and laughter are your best protection on this wild ride!

2. Traffic Chaos and Whacked Signals: Mercury's Hitchhikers Guide to the Streets
Warning, fellow interstellar travelers! Brace yourselves as we navigate through the absolutely bonkers traffic chaos of planet Earth. Buckle up, secure your sanity, and hold on to your towels—it's going to be a wild ride!
First rule of surviving Earth's streets: expect the unexpected. Cars magically switch lanes without warning, just like socks that mysteriously vanish in the laundry.
Be sure to have your universal translator handy! The cacophony of car horns, furious shouts, and the occasional intergalactic burp can be quite overwhelming. Who knew honking was a second language?
Prepare yourself for the eternal struggle to find parking spots. It's like searching for water on Mars—nearly impossible. Don't be surprised if you end up parking in the next galaxy. The walk back might take light years.
Traffic signals, those puzzling creatures of the streets! Green, yellow, and red lights can turn into a disco party if you stare at them too long. They flicker, dance, and sometimes even take breaks, leaving drivers frantically guessing. Talk about a stellar light show!
Yellow means "slow down," but it also means "speed up" for many drivers. It's like a cosmic riddle the universe is still trying to crack. Proceed with caution or risk a Warp Speed ticket!
As for merging on highways, it's a perilous game of "Spot the Invisible Spaceship." Blink, and you'll miss your chance. But fret not, simply use your teleportation device to skip the line. Oh wait, those don't exist! Bummer.
Finally, remember that pedestrians have their own set of rules—or lack thereof. Be prepared to dodge people wearing their best Galactical Space Noodle costumes or those completely engrossed in catching augmented reality Pokémon. Earthlings sure know how to keep things entertaining!
Picture this: you're attempting to change lanes, signaling your intentions all the way, when suddenly all hell breaks loose! All the traffic signals start blinking in neon colors, confusing everyone on the road. You see cars performing unexpected maneuvers like they're part of a twisted circus show, and you start to wonder if Mercury himself is conducting this chaotic symphony of honks and screeching tires
Imagine this absurd scenario: you're innocently cruising along, minding your own business, when all of a sudden, the traffic signals decide to put on the world's most bizarre light show. Neon colors flashing left and right, turning the streets into a psychedelic wonderland. It's like someone let a bunch of party animals loose in the city infrastructure, and they all decided to go wild! Blinking greens, blues, and pinks confuse even the most seasoned drivers, transforming them into bewildered participants in this unexpected circus on wheels.
As chaos ensues, the streets become a playground for the uncoordinated ballet of vehicular madness. The usually law-abiding cars transform into clown cars, performing unexpected maneuvers as if they were auditioning for a spot in the next big top circus. Picture sedans doing pirouettes, trucks performing cartwheels, and motorcycles attempting gravity-defying stunts. It's a spectacle you never thought you'd witness outside the confines of a Big Top tent.
Car horns join the symphony of the absurd, each playing a unique, discordant note in perfect disharmony.
Tires screeching and burning rubber fill the air, as if the road has suddenly become a stage for acrobatic burnouts.
Confused pedestrians gaze in awe and terror at the spectacle around them, contemplating whether they've stumbled into a warped parallel universe where traffic rules are mere guidelines.
In the midst of this chaotic symphony, you start to ponder: is this some twisted prank orchestrated by mischievous extraterrestrial beings, or is the infamous Mercury himself pulling the strings, reveling in the pandemonium he's unleashed upon us mere mortals?
In this bizarre urban circus, one thing is for sure — buckle up, because you're in for the ride of your life. And remember, when life gives you flashing neon signal confusion, embrace the madness and add a little circus clown laughter to your daily commute!
3. Brake Lights Gone Wild: An Astromotive Engineering Disaster
Imagine driving down the road when suddenly, your brake lights start going bonkers. They're flashing like disco lights at a '70s Saturday Night Fever party! You panic, thinking you've accidentally landed in a futuristic time warp where your car has transformed into the ultimate party mobile.
As you desperately try to regain control, you realize that your car's brake lights have taken on a life of their own. They're playing a game of hide-and-seek with other drivers, randomly flickering on and off like a sneaky ninja trying to avoid detection. Honk! Honk! Now you've got cars behind you thinking you're auditioning for a Broadway dance-off as they swerve to avoid the intermittent disco inferno happening right there on your rear bumper.
You know how sometimes you're driving along peacefully when, out of the blue, the car in front of you slams on their brakes with no apparent reason? Well, that's Mercury's wicked sense of humor playing tricks on the brakes. Suddenly, your foot's hovering over the gas pedal, contemplating whether to challenge this challenge or embrace your inner astronaut and prepare for lift-off
It's like Mercury is here to prank our daily commute! Just when you thought it was safe to relax and enjoy the ride, bam! Brake time! Who needs a roller coaster when you can experience G-forces in the comfort of your own car? Take a deep breath, hold onto your seatbelt, and prepare for a sudden surge of adrenaline as you contemplate the mysteries of the universe while your car screeches to a halt. Trust me, it's the ultimate test of self-control to resist the temptation to shout, "Houston, we have a problem!"
And let's not forget about the split-second decision-making that follows. Do you defy Mercury's mischievous ways and press the gas pedal, challenging fate in a David-versus-Goliath kind of moment? Or do you gracefully surrender to the whims of the trickster planet and embrace your inner astronaut, fully prepared for lift-off? It's a tough choice, my friend. But remember, the universe is vast, and who knows, maybe that sudden brake gave you just the right amount of time to mentally plan your mission to Mars. That's an out-of-this-world silver lining if I've ever seen one!
4. "Sorry Officer, Must Be Mercury Retrograde!" – A Tale of Wacky Excuses
Picture this: you're driving down the road, jamming to your favorite tunes, when suddenly those dreaded blue and red lights start flashing behind you. Oh no, it's the long arm of the law! But fear not, dear reader, because we've got a collection of the most outlandish excuses that drivers have come up with to avoid a ticket. And you know what they say, when all else fails, blame it on Mercury retrograde!
1. "Officer, I swear my car was just practicing its dance moves! It must have mistaken the gas pedal for a dance floor and got a little too carried away." 🕺
2. "I was actually just doing a special effects rehearsal for a new Fast and Furious movie. Vin Diesel would be so proud!" 🔥
3. "You see, Officer, my GPS glitched and directed me straight into a vortex. Next thing I knew, I was being chased by an angry herd of cows. It was utterly moo-ving!" 🐄
4. "I apologize, but my horoscope predicted that today would be a 'wild and adventurous day.' So naturally, I had to test its accuracy by breaking a few traffic laws. For science, you know!" 🔮
When you see those dreaded blue and red lights in your rear-view mirror, blaming Mercury retrograde becomes your ultimate defense strategy. Before you know it, you're pleading with the officer, "Officer, it wasn't my fault! Mercury's retrograde is messing with my driving skills!" Although they might not sympathize with the stellar circumstances, you've at least left them pondering if this astrological mayhem has truly infiltrated the mundane world
So there you are, cruising along the road, minding your own business when, oh no! Those flashing blue and red lights appear in your rear-view mirror. Panic sets in, and desperate times call for desperate measures. You take a deep breath, muster up all the courage you have left, and blurt out your ultimate defense strategy: blame it on Mercury retrograde!
Picture the scene. You're standing on the side of the road, trying to convince the officer that it wasn't your fault. You passionately argue, "Officer, I swear, it's not me! It's this pesky Mercury retrograde messing with my driving skills!" Now, you know deep down that the officer probably won't sympathize with your stellar circumstances, but hey, you've gotta try everything, right? You can see the confusion in their eyes, wondering if this astrological mayhem has truly infiltrated the mundane world. In that moment, you've left them pondering, and maybe – just maybe – planting the seed of doubt about the influence of the planets on our everyday lives.
Blaming Mercury retrograde for your driving skills – check.
Leaving the officer scratching their head – check.
Planting the idea of astrological mayhem in their mind – mission accomplished!
Keep in mind that blaming the planets may not always work, but it sure adds a touch of cosmic comedy to an otherwise stressful situation. So, the next time you find yourself facing those dreaded blue and red lights, consider channeling your inner astrologer. Just maybe, the stars will align in your favor, and you'll escape with a smile and a hilarious story to tell. Drive safe, my friends – and may Mercury be forever retrograde in your defense!
5. Flirtatious Fender Benders: Love Connections at 40 MPH
Picture this: you're cruising down the street, singing your heart out to your favorite '90s jam, when suddenly, bam! Ouch! You've just been involved in a flirtatious fender bender. No worries, though – love connections can happen even at 40 miles per hour!
Let's face it, there's something oddly charming about exchanging insurance information with a potential soulmate. Forget swiping left or right – now you can swipe bumpers instead! In this unique dating scenario, you'll find yourself engaged in flirty conversations about paint colors and dent repair prices. Who knew colliding with someone's rear could be so romantic?
Experience the thrill of exchanging steamy glances while waiting for the police to fill out the accident report.
Discover that love can truly be airbags-deep. Who needs superficial dating apps when you can bond over seatbelt-induced bruises?
Unleash your inner pickup artist with lines like, "Is that a genuine fender bender or did my heart just slam into yours?"
So buckle up, folks! Prepare yourself for the unexpected, because when it comes to love, accidents happen – literally. Grab your insurance card and get ready to find the one, or at least someone who knows a great auto body shop.
Move over, cupid, because Mercury retrograde is turning fender benders into a whole new dating arena! Picture this: you gently rear-end another car, expecting annoyed glares and a few choice words. Instead, the driver flashes you a dazzling smile, and you find yourself thinking, "Is this Mercury's secret matchmaking scheme, or just the universe's way of saying love can blossom even amidst a pile of twisted metal?"
Move over, cupid, because Mercury retrograde is turning fender benders into a whole new dating arena!
Picture this: you gently rear-end another car, expecting annoyed glares and a few choice words. Instead, the driver flashes you a dazzling smile, and you find yourself thinking, "Is this Mercury's secret matchmaking scheme, or just the universe's way of saying love can blossom even amidst a pile of twisted metal?"
Love Connections in Unlikely Places
Who needs online dating apps or blind dates when you have the cosmic power of Mercury retrograde at your service? It seems this celestial phenomenon has decided to rewrite the rules of romance. Forget swiping left or right; now all you need is a gentle bump from behind to spark a potential love connection. Car accidents have gone from being dreaded moments of stress to becoming a valuable opportunity to find your soulmate.
So, next time you engage in a fender bender, keep your eyes peeled for that adorable driver who might just be the one. Thanks to Mercury, romance can bloom amidst the dents and scratches, proving that true love knows no boundaries, not even those created by faulty brake systems. Who knew the highway could be your new favorite dating hotspot!
Why Cupid is Jealous
If Mercury retrograde continues to play matchmaker on the streets, Cupid might just find himself unemployed. After all, what can a chubby cherub with a bow and arrow do against a planet that can turn bumper-to-bumper traffic into a potential meet-cute extravaganza?
Just imagine the delightful conversations that can arise from exchanging insurance information. "So, which car insurance do you have? Oh, really? We might be a perfect match!" Love can blossom under the most unexpected circumstances, and Mercury seems determined to prove that even the universe's mischievous pranks can lead us down the path of love and connection.
So, be extra cautious on the roads during Mercury retrograde!
Don't miss the opportunity to turn a fender bender into a love connection.
And remember, it's not just about exchanging phone numbers; it's about exchanging car insurance details too!
Hold on to your space helmets, folks, because we're about to embark on a cosmic adventure filled with more twists and turns than Mercury's eccentric orbit. Picture this: you're cruising through the vastness of the universe, relying on your trusty GPS to lead the way. But little did you know, Mercury has taken over the reins and is wreaking havoc on your navigation system. Buckle up and get ready for some out-of-this-world confusion!
First off, let's talk about the perplexing road signs. It's like the intergalactic pranksters got together and decided to mess with us mere mortals. One minute, you're instructed to take a sharp left onto "Quicksilver Alley," and the next, you're making a U-turn at "Crater Street" because Mercury suddenly decided that's the way to go. And don't even get me started on the detours that lead you straight into the heart of a molten volcano! I mean, who needs a GPS when you're navigating the fiery pits of Mercury?
Your GPS: "Turn left in 100 meters."
Mercury's GPS: "Make a 90-degree turn. No, wait, make it 120! Oops, 180 degrees it is!"
Your GPS: "Destination on the right."
Mercury's GPS: "Actually, your destination is now on the left. I think. Just go wherever!"
But hey, at least you can be certain that no matter how lost you are, your GPS voice will continue to provide a false sense of assurance. It's like having a cosmic buddy that simultaneously guides you and laughs at your misfortune. So, if you're planning a trip through our mischievous friend Mercury, just remember to pack some extra snacks, a good sense of humor, and maybe even a paper map. Trust me, you'll need it!
Picture this: you're calmly driving down a familiar street, following your trusty GPS, when suddenly, it decides to unleash its mischievous side. Instead of guiding you to your desired destination, it starts plotting a detour through the uncharted realms of the Amazon rainforest. Who needs Google Maps when you have Mercury Retrograde's not-so-subtle sense of adventure?
As you find yourself surrounded by towering trees and exotic creatures, you'll realize that this is no ordinary road trip. Oh no, my friend, this is a cosmic joyride of epic proportions. Your GPS screen flickers, and suddenly, you're faced with cryptic instructions that even the Illuminati would struggle to decipher. Left turn? Right turn? It might as well be hieroglyphics at this point!
But fear not, intrepid traveler, for every detour comes with hidden gems. Who needs to be on time when you can stumble upon a secret tribe of dancing sloths or a hidden waterfall that grants wishes?
Buckle up, because you're about to join the ranks of the explorers of old. Forget those meticulously planned itineraries – Mercury Retrograde's cosmic navigation system is here to spice things up!
They say getting lost is the best way to find yourself. Well, with Mercury Retrograde's GPS, you'll have plenty of opportunities for both!
So, next time your GPS decides to channel its inner Indiana Jones, embrace the chaos, follow those cryptic messages, and see where the cosmic winds take you. Who knows, you might just stumble upon the adventure of a lifetime. Just make sure to keep a spare compass on hand, because you'll need all the celestial guidance you can get!
7. The Parking Lot Conundrum: Mercury's Multidimensional Puzzles
Who knew parking lots could be so perplexing? Welcome to Mercury's version of the Twilight Zone, where parking spaces seem to morph into different dimensions, leaving drivers scratching their heads and pondering the meaning of life. Brace yourselves and buckle up for a journey through parking purgatory!
1. The Elusive Pink Slip: Are you convinced that parking spots in Mercury mysteriously vanish, only to reappear when you're already doing a victory dance for finding one? Well, fear not! Our multidimensional parking lot has a knack for playing hide and seek, making sure you never find your parking ticket when you most need it. Who needs a paper trail, right?
2. Time Warping Spaces: Prepare to question your sanity as you discover that the parking spots in Mercury's parking lot can warp the space-time continuum. It's like stepping into a sci-fi movie but without the epic soundtrack. One minute, you're a seasoned driver ready to park; the next, your car is propelled into a mysterious time loop. Remember, patience is a virtue, especially when your clock is ticking backward.
Oh, the joys of parking! Picture this: you find an empty spot, no other cars in sight, and a smile stretches across your face. But hold on, Mercury retrograde's here to snatch your parking happiness away! Suddenly, the tiny spot morphs into a matchbox-sized challenge, and you find yourself attempting impossible maneuvers to fit a rhino in a teacup. Were those extra dimensions added just for Mercury's amusement?
Oh, the joys of parking! Picture this: you find an empty spot, no other cars in sight, and a smile stretches across your face. But hold on, Mercury retrograde's here to snatch your parking happiness away! Suddenly, the tiny spot morphs into a matchbox-sized challenge, and you find yourself attempting impossible maneuvers to fit a rhino in a teacup. Oh, you thought you were just parking, but little did you know, you were about to star in an episode of "Mission: Im-park-able"!
Were those extra dimensions added just for Mercury's amusement? It's almost as if the parking gods gathered around and said, "Hey, let's have some fun! Today, every spot will come with a secret trap door, a hidden flamethrower, or an invisible force field." Oh, sure, you can spot the perfect parking spot from a mile away, but somehow, as soon as you approach it, it shrinks to the size of a Hot Wheels car and mocks you with its minuscule proportions.
But fear not, intrepid parker! Here are a few situations you might find yourself in during Mercury retrograde, and how to navigate them:
1. The Boomerang Spot: You drive past an empty spot, and as you reverse to claim it, suddenly, a seemingly invisible car appears out of nowhere, snatching the spot right from under your nose. Tip: Keep a boomerang handy in your glove compartment – if someone tries to steal your spot, just give it a good throw and watch the car magically disappear. Okay, maybe not, but it's worth a shot!
2. The Time Warp Slot: You swear there's enough space for your vehicle, but every time you attempt to park, it's like you're caught in a time loop – forward, backward, forward, backward – you've mastered the art of parallel frustration. Tip: Tap into your inner time traveler and visualize yourself effortlessly sliding into the spot. Remember, it's all about mental alignment!
8. Road Rage Epidemic: Mercury Retrograde Transforms Mild-Mannered Drivers
It's true, folks! The cosmic chaos of Mercury retrograde strikes again, but this time it's not just your gadgets going haywire. Brace yourselves, because seemingly harmless drivers are morphing into fierce road warriors!
Forget about aliens invading Earth; it's aggressive turn signal users you need to watch out for now. Suddenly, your fellow commuters have transformed into undercover NASCAR drivers, swerving in and out of lanes like they're auditioning for "The Fast and the Furious: Suburban Drift." But hey, at least you get a front-row seat to an impromptu action movie during your otherwise mundane morning commute.
Flips over the speed limit: Remember when going 60 mph in a 55 mph zone was pushing it? Well, say hello to the new speed demons who think they're starring in "Mad Max: Fury Road." Blink and they're gone, leaving behind a trail of rubber and your confused expression in the rearview mirror.
Emergency brake enthusiasts: Is it just you, or are brakes becoming the hottest trend on the roads these days? It's like everyone is practicing their stunt driving skills, testing the limits of their braking power at every red light. You can practically hear them muttering, "Just call me Vin Brake-sel."
Left-lane lovers: Move over, grandma! The slow lane is now a thing of the past, thanks to our aspiring Formula One racers who prefer treating the left lane as their personal racetrack. Who knew that merging into traffic would become a high-stakes game of "Frogger"?
So, buckle up and prepare for the unexpected, because Mercury retrograde has clearly unleashed the fury on our nation's roadways. Time to channel your inner Vin Brake-sel and may the odds be ever in your favor!
Beware! When Mercury goes retrograde, mild-mannered drivers can transform into fiery road ragers faster than you can say "astrology." Suddenly, merging lanes turns into a life-or-death struggle, honking becomes a competitive sport, and a simple traffic dispute can escalate into a full-blown Shakespearean tragedy. "To curse or not to curse? That is the question."
When Mercury goes retrograde, it's like unleashing the Hulk on the streets. You know those drivers who politely wave you into their lane and patiently let you merge? Well, forget about them during this cosmic calamity. Suddenly, merging lanes becomes a high-stakes game of chicken. It's every man for himself, as if we're auditioning for the next installment of "Fast and Furious: Astrological Drift."
But wait, it gets better – or worse, depending on your perspective. Honking, once reserved for emergencies, is now a competitive sport. It's no longer a gentle beep to alert someone of their mistake; it's a full-blown symphony of frustration. The honking crescendo follows you like an unwanted ex, punctuating every twist and turn of your already stressful commute. And heaven forbid you get into a traffic dispute. What used to be a simple disagreement now has the potential to escalate into a full-blown Shakespearean tragedy. To curse or not to curse? That is the question that haunts every driver during this astrological hell ride.
9. Car Radio Jam Sessions: Mercury's Astro-Karaoke Time
Ready to belt out your favorite tunes like a true interstellar rockstar? Well, Mercury's Astro-Karaoke Time is here to take your car jams to a whole new level of absurdity! Buckle up and get ready to unleash your inner Mercury melodist.
This one-of-a-kind karaoke experience will have you singing at the top of your lungs, whether you're a musical prodigy or just enjoy butchering your favorite hits. With state-of-the-art sound technology designed by karaoke-loving aliens, you'll sound like a heavenly choir even if you're far from pitch-perfect. Simply hop into your ride, tune into our exclusive astro-karaoke frequencies, and mingle with the celestial spheres as your voice fills the cosmos.
Embark on a musical journey through the galaxy, from cheesy pop ballads to intergalactic rap battles.
Join forces with your fellow karaoke enthusiasts in our weekly "Cosmic Clash" – a sing-off that will leave you breathless and bewildered.
Don't worry about forgetting the lyrics! Our cutting-edge technology telepathically beams the words straight into your brain – karaoke cheat codes never sounded so good.
So, whether you're cruising through the asteroid belt or stuck in interstellar traffic, Mercury's Astro-Karaoke Time is the ultimate remedy for space travel boredom. Grab that microphone (or hairbrush) and join us for a cosmic chorus that'll have aliens lightyears away grooving in their spaceships. Trust us, once you've experienced the wonders of a car radio jam session under the stars, you'll never want to sing in the shower again!
Get ready to sing along with Mercury retrograde! Just as you're cruising down the road, your car radio feels the celestial vibes and embarks on its own karaoke journey. A cheesy love ballad? Sure. Death metal? Why not! Embrace the surprises and belt out your favorite tunes because, during this time, even your car's entertainment system can't resist the astrological shenanigans
Imagine yourself driving down the road, anticipating a smooth and relaxing journey, when suddenly, your car radio decides to take a detour to the wild side. Right in the middle of your commute, it starts belting out a cheesy love ballad that would make even the most desperate romantic cringe with second-hand embarrassment. But hey, who can resist some heart-wrenching lyrics accompanied by the dulcet tones of your car's stereo? Certainly not Mercury retrograde!
And just when you think you've recovered from the shock of a lovey-dovey serenade, your car's entertainment system takes another unexpected turn. It switches gears and blasts out some hardcore death metal that reverberates through your bones. You never knew you had a hidden headbanger inside you, but thanks to the astrological shenanigans of Mercury retrograde, your car is here to discover it! So buckle up, my friends, because this celestial journey is filled with surprises and tunes that will make your car radio the star of the show.
During this cosmic event, expect the unexpected from your car's playlist. Whether it's a sappy ballad or some ear-splitting metal, embrace the absurdity and embrace your inner diva or rock god. Sing along at the top of your lungs, let loose, and don't be surprised if pedestrians give you some questioning looks. After all, it's not every day that they witness someone channeling their inner Celine Dion or metal growler while cruising down the street. So, let's embrace this hilariously unpredictable ride and enjoy the karaoke journey that Mercury retrograde has in store for us!
10. The Aftermath: When Mercury's Finally Exiting the Driver's Seat
Now that Mercury is FINALLY stepping out of the driver's seat, buckle up for some hilariously chaotic aftermath! Get ready to bid adieu to the confusion, miscommunication, and unexpected mishaps that seemed to follow us everywhere during its reign. We can practically hear the collective sighs of relief from the zodiac signs who were starting to question their sanity!
Without further ado, let's dive into the post-Mercury retrograde madness:
The Lost Keys Brigade: Say goodbye to frantically searching for your keys in the most absurd places! No longer will you find your keys doing somersaults in your freezer or playing hide-and-seek among your socks. It's time to celebrate regained sanity as you actually manage to keep track of them for more than a day.
Back to Guilt-Free Social Media Rants: Goodbye to the days of endless autocorrect fails and sending messages to the wrong person! Engage your fingers, and let your unfiltered thoughts flow freely once again. But hey, let's remember to use that tiny edit button, shall we? Thanks, Mercury, for teaching us the importance of self-restraint.
Wheels on the Bus Stay Put: No more getting caught in a never-ending cycle of public transportation mishaps. Farewell to the days when the bus arrived a minute early just to cruelly drive off while you sprinted clumsily towards it. You survived, and now it's time to hop on buses that actually obey traffic rules, and maybe even manage to arrive on time! Well, most of the time at least…
As Mercury starts to regain its sanity and exits the driver's seat, we're left surveying the unusual aftermath of its retrograde rampage. Tire marks we can't explain, parking lots reshuffled like a deck of cards, and a love connection sparked amidst twisted metal: all signs that Mercury retrograde is finally coming to an end. Until next time, fellow drivers, roll down the windows, let out a sigh of relief, and rejoice in your newfound freedom from the celestial driving school!
As we bid adieu to Mercury retrograde, it's time to reflect on the chaos it left in its wake. Picture this: tire marks appearing out of thin air, reminiscent of a mysterious tire-god showcasing their artistic prowess. We're not sure if we stumbled upon a secret Fast and Furious audition tape or if aliens decided to play a prank on our streets. Either way, it's safe to say that parallel parking has taken auto acrobatics to a whole new level.
But that's not all, folks! Our beloved parking lots, normally a predictable ocean of neatly arranged vehicles, were reshuffled like a deck of cards during this celestial rampage. It seems Mercury retrograde moonlights as a parking lot DJ, dropping beats of confusion and rearranging vehicles like they're competing for the title of "Best Dance Crew". It's a real-life game of musical chairs, but with cars instead. Can you imagine the thrilled reaction of owners when they returned to find their minivan nestled between a tiny smart car and a monster truck?
Tire marks that defy the laws of physics
Parking lots transformed into a vehicular dance floor
A love connection sparked amidst the twisted metal chaos
And speaking of love, amidst the twisted metal and bewildering road-rage incidents, a magical thing happened. Two souls, destined to meet through the cosmic madness, found each other amidst the chaos. Their cars may have collided, but their hearts collided in a way that couldn't be ignored. It's the ultimate meet-cute story! Who needs dating apps when Mercury retrograde takes care of all your matchmaking needs?
But hey, fellow drivers, fear not! The celestial driving school is finally closed for this season. You can roll down your windows and breathe a sigh of relief because Mercury has finally relinquished its firm grip on our automotive destiny. You are now free to enjoy your newfound freedom on the roads, where the only obstacle left is that pesky rush hour traffic. Until next time, folks, keep an eye on the stars and drive safely!
And there you have it, folks! The secret behind all our mishaps and misfortunes, the cosmic culprit known as Mercury Retrograde. So next time your microwave decides to burst into flames or your car suddenly transforms into a unicycle, don't sweat it! Just remember, blame it on the stars, blame it on good old Mercury's really bad driving skills. And who knows, maybe one day the planets will finally pass their driving tests, and we can all cruise through life without a single cosmic fender-bender. In the meantime, buckle up, hold on tight, and let's hope these celestial speed demons stick to their celestial speed limits. Keep an eye on the skies, folks, because you never know when your next cosmic traffic ticket might be written. Safe travels, and may the stars be always in your favor!