Be prepared for Aquarius in love to be very independent. They want to be their own boss, and don't appreciate being told what to do. If you find yourself getting frustrated with your Aquarius partner, try to give them some space. Allow them time to figure out what they want and how they want it delivered.
Don't fall in love with an Aquarius man easily! Falling in love with an Aquarius man is a very emotional experience, and an Aquarius man won't appreciate being swept off his feet.
In astrology Aquarius is the 11th sign of the zodiac. An Aquarian would love life to be filled with new experiences, and they are usually very open-minded. They enjoy being around people and can be really charming. Aquarians also have a great sense of humor and are usually very accepting of others. However, because Aquarius is such a lover, they can also be quite gullible.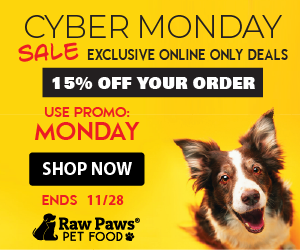 When Aquarius is in live he is full of energy and excitement. They are attracted to the unconventional and enjoy life to the fullest. However, their bubbly personalities often get them into trouble.
Most Aquarians show love in an impulsive and experimental way. They are often drawn to people who challenge them, and they don't take things too seriously. This means that they may not be as compatible with someone who is conventional or traditional in their approach to love.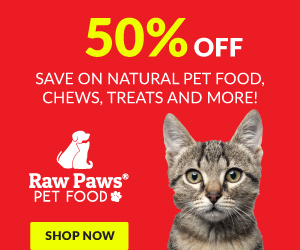 Aquarius In Love
Aquarius has a method of approach to regular and intellectual life. However, their attitude does not change even in the sentimental field. Love confrontation is experienced as a fun and exciting experience at the same time. The trouble about falling in love is that Aquarius will get too emotional and will open up too quick too soon forgetting to get to know each other better.
Sometimes they lose partners because of this behavior, and the opposite sex may not like taking the steps of the relationship too fast. Once in a real relationship, Aquarius is genuine and honest. Cheating is not on their list of things to do unless they are facing sexual issues, but usually, Aquarius can overcome and solve those problems.
Aries and Aquarius compatibility in Love, Sex and Marriage
What is the Aries and Aquarius compatibility and love match? According to astrology, the zodiac sign of Aries is ruled by Mars, the planet of power and aggression. This can make Aries a passionate and fiery sign, which can be great in relationships where both partners are equally assertive. However, Aries also has a strong
www.zodiacenthusiasts.com
Conquer The Partner Of Their Dreams
During the dating stages Aquarius is ready to do anything to conquer the partner of their dreams, moreover, the greater the involvement of the loved one, the more intense their passion will be revealed. Instead, a lover who does not get involved in his love game could make them cold and distant.
Under the romantic profile, the biggest problem for Aquarius is on an intimate level, one of the fundamental aspects of the sentimental sphere. Without intimacy the amorphous sentiment is incomplete. Consequently, Aquarius must find the psychological dimension suitable to express its more profound emotions. Once reached this goal, the Aquarium in love can reach the sky, and can make it touch the partner.
Their politeness will attract the opposite sex easily
Tend to have friendly manners
Want a real, honest love
Must have the freedom to do what they want
Each partner requires faithfulness
Men partner prefers his wife to stay home raising their children
Wants to be independent
Will get jealous if a partner loses interest
Aquarius And Sex
Aquarius tends to consider sex practically and rationally. Honesty and cooperation are fundamental characteristics for the success of their love relationship. Moreover, the natural curiosity with which it is provided will lead Aquarius to experiment with situations that are increasingly exciting from a sexual point of view. There is always a mysterious halo around the Aquarium, the person who succeeds in fulfilling his most intimate desires will unleash his enormous sexual potential.
Aquarius Sexual Needs
Moreover, those who prove to be able to make them understand the real value that lies behind the concept of pleasure will be repaid in a more than exhaustive way. This is genuinely confusing describing Aquariu's sexual needs because they're cold but aren't too frigid. Erotic ideas and thoughts are intensely deep and personal for them, but in many cases, they lack to implement them in practice.
Their sexual passions are there but awkwardly. Mysterious Aquariu's sex life is not exaggerated. Sexual experience is merely part of their relaxation where they would be able to express their emotions. When Aquarius is traveling for work, their sexual relationship is usually kept alive over the phone or by sending frequent messages, not to forget online video chatting which it's their favorite.
Distinguishing Reality From Fantasy
There could be moments when Aquarius get lost while in action, they seem to overthink and improve action moves to make them close to perfect. Usually, they forget and don't consider letting the action flow naturally and let the fire grow from the inside. Aquarius seems to face difficulty distinguishing reality from fantasy.
There are many moments when they seem cold in bed. Aquarius are usually capable lovers and tend to be open-minded. They hold their passion inside them and try their best to contain their excitement, which they fear makes them look vulnerable. To Aquarius being horny is losing control.
An Amazing Aquarius and Leo Love Compatibility
Are Aquarius and Leo relationship compatibility? Aquarius is the sign of the water bearer, while Leos are the sign of the lion. Even though these signs are different, their energies are quite compatible. Leos are sympathetic, emotive, and very supportive. They enjoy being in relationships where they can be a source of support and encouragement
www.zodiacenthusiasts.com
When Two Aquarius Are Together
Aquarius in love would depend on communication (same as Gemini) when facing difficulties. Usually, they do come up with great solutions, but they seem to be short-term ones. Obviously, giving each other space appears to be essential to the point of not abusing it. Having space at End of affairs does not seem to bother Aquarius too much.
Whereas, their jealousy of their partner is also confusing. Moreover, Aquarius seems to get jealous when a partner doesn't give them the right attention or is ignored rather than when they're having an affair with another partner. Aquarius is better at making friends happier than they could with their partner.
Friends Can Become Lovers
Usually, Aquarius has for a partner a close friend who they to know for some time and who trusts them rather than someone unknown. Breaking up with their partner to Aquarius is like breaking up with a friend. But the breaking up becomes more complicated when they have their own children. Since their love for the children is immense, forgiving each other and avoiding breakup is their best option considering the effect on their children's life.
An Intelligent Lover
Definitely, Aquarius is an intelligent lover with an open mind, ready to explore the unknown. He could stimulate his intelligence further and push it towards increasingly essential results. Importantly, a warm and reliable person would be the ideal partner with whom to share the various experiences of life.
Aquarius is a strange and original lover though very attractive. Without a doubt, Aquarius can stir up a crowd. He could draw energy from the mere presence of partners without making a scene. Obviously, Aquariu's qualities increase if at their side is a stimulating and faithful person.
His intellect will draw you in, but he may seem distant at times due to his need for independence. Aquarius men are also known to be compatible with Virgo, Taurus, Gemini and Sagittarius signs; however, this doesn't mean that each relationship with an Aquarius man will follow the same pattern. Ultimately each relationship should be based on mutual respect, understanding and shared passions if it's going to work out long term.
What is the Aquarius man romance like?
Aquarius romances can be exciting and unpredictable. Aquarius loves to explore and they are always looking for something new. They tend to be attracted to people who are different and can bring something unique to the relationship.
Aquarius is passionate and creative, and loves to have fun. They are always open to trying new things and exploring the world together. Aquarius will often surprise their partners with spontaneous gestures of affection. They are also loyal and devoted, and will always strive to make the relationship work.
The Aquarius man is an air sign, and as such are known to be intellectual and aloof. They don't always express their emotions in the same way as other zodiac signs, but they can make excellent partners for those who understand them. Aquarians love to explore new ideas and activities, so finding a compatible partner is key.
If you're dating an Aquarius man, you may find that his romance style is quite different than others. He will be very honest with you when it comes to expressing his feelings and will always try to keep things interesting and exciting.
9 Leo and Aquarius Love And Relationship Compatibility
The essential part is that the love relationship between these two signs combined with intelligence and creativity, makes them a couple destined for a future full of successes and recognition. The presence of the two signs originates an impressive flow of energy that can create absolute harmony or intense clashes. The certainty is that there
www.zodiacenthusiasts.com
What does an Aquarius want in a relationship?
An Aquarius wants to be with someone who is independent and creative. They need someone who can match their energy and enthusiasm. Aquarius loves the thrill of discovery and someone who can help them explore and learn new things. They also want someone who values their freedom and encourages them to express themselves.
Aquarius is a zodiac sign, and they are known for being social, affectionate, and idealistic. They like to make the world a better place, so when it comes to love, they often look for signs that are compatible with their own such as Scorpio and Pisces. An Aquarius will move forward in a relationship if it's a good fit of their ideals.
They like having someone who can fascinate them with ideas and be around all the time like their best friend. Fire signs such as Aries and water signs such as Capricorn can be compatible matches for an Aquarius but it really depends on the individual's preferences. An astrologer can help determine if these two zodiacs could make a great love match.
Aquarius is much more than just an air sign – they often seek a humanitarian connection in relationships and want someone who will share their passion for making the world a better place. Loving an Aquarius means having your best friend around all the time – they are always up for fun conversations that stimulate both minds while still providing warmth and affection!
What are Aquarius's biggest turn-offs?
Aquarius can be easily turned off by possessive and controlling behavior. They need someone who is open-minded and accepting of their unconventional views. They don't like to be judged or restricted, and anyone who tries to limit their freedom is likely to be quickly dismissed. Aquarius can also be turned off by someone who is too rigid or stuck in their ways. They need someone who is willing to explore new ideas and experiences.
Aquarius can't stand clingy or possessive behavior. They need their space and need to be respected. They also don't like being controlled or told what to do. Aquarius needs someone who is open-minded and willing to try new things.
Aquarius in bed. Which zodiac sign has good sex with an Aquarius
Lets see how is the Aquarius in bed with all the other zodiac signs. As a symbol of the New Age of Aquarius, this air sign has a progressive approach to sex, but contrary to popular belief, it doesn't necessarily express itself in the concept of free love. Certainly, he believes in the importance of
www.zodiacenthusiasts.com
The End Of An Affair
Aquarius seem attached to their partner more emotionally than physically. Sometimes this becomes the reason to end relationships. Aquarius is always in search of perfection. Most Aquarius want to dominate relationships believing to control their partner from having affairs. Usually, this type of cynic thinking can lead them to separation instead of keeping their connection intact. In most cases,
Aquarius thinks that their way of understanding things is the best possible. It's not surprising that their attention is mainly attracted to people who possess the same character. Altruism and social responsibility are distinguishing elements of the Aquarium. Consequently, a companion who can support him/her and encourage him/her also from this point of view represents the right reward for his/her determination and common sense.
Why Aquarius would end an fair?
Aquarius can often be a sign of change and they are not afraid to walk away from a situation that is not working for them. They are often independent and will end a relationship if they feel that it is no longer right for them. They may also end a relationship if they feel like their partner is not respecting their boundaries or their freedom. Aquarius may also end a relationship if they feel like their partner is not able to meet their emotional needs or provide them with the freedom they need.