Sagittarius is known for its expansive and optimistic nature. Some of the personality traits of Sagittarius include being quick-witted, charismatic, and very resourceful. Sagittarius dates are typically very active and love to travel. They can be fun-loving and compassionate, but can also be independent and spontaneous.
Sagittarius is compatible with other signs that share these personality characteristics. They are great partners for people who are outgoing, optimistic and have a good sense of humor. They also enjoy being around people and are quite social. Compatibility between Sagittarius signs is not as strongly influenced by aspects as it is among other signs, so there is room for variation in relationships.
Sagittarius is a sign that is ruled by Jupiter, the planet of expansion and optimism. This means that those born under this sign are often impulsive and have a great deal of energy. They are natural leaders and can be very persuasive when they want to be.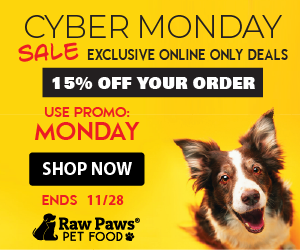 Sagittarius people are often very independent and self-reliant. They don't rely on others as much as they rely on their own abilities and resources. They can be spontaneous and changeable, which can make them difficult to manage sometimes.
Overall, Sagittarius people are kind-hearted and generous individuals who enjoy taking risks.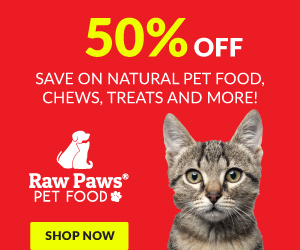 In astrology, the fire sign of the zodiac is represented by a centaur named Chiron holding a bow. Centaurs were often associated with sexuality and fertility, which is why Sagittarius is often associated with these traits. 
Here is everything you need to know about Sagittarius's characteristics.
What is a Sagittarius sign?
Before we take a look (read below) at the most known Sagittarius traits, is best to get to know what is Sagittarius. The Sagittarius zodiac sign is a mutable fire sign ruled by Jupiter. Anatomically it corresponds to the thighs and hips and its color is light blue, while the opposite sign is Gemini.
Sagittarius is often represented as a centaur, a mythological being half man and half-horse, which underlines the dualism of this sign, endowed with a human and rational part but also an animal, instinctive and violent; he is also represented holding a bow and arrow, which symbolize the search for new paths and higher knowledge.
People born under this sign have great positive energy and are enthusiastic, loyal, adventurous, and confident; extroversion, expansiveness, and altruism are other easily noticeable characteristics, such as the spirit of adventure and the propensity for exploration and discovery through travel. However, we must not confuse his energy with joy.
Sagittarius is a sign that often alternates his mood and the energy he shows is only apparent; he also often makes use of irony, especially in dramatic situations, to hide his discomfort. Confidence in the surrounding environment, accompanied by impulsiveness, can however lead the natives of the sign to certain negligence and naivety, causing them not to evaluate situations well.
What are the Sagittarius personality traits?
The personality traits of a Sagittarius are often optimistic, extroverted, independent, and resourceful. They are also often very intelligent and have a great sense of humor. They are natural leaders and can be very persuasive when they want to be. Sagittarius people are often very intuitive and can have a deep understanding of the world around them.
They are also often very tolerant and understanding of other people's feelings. They are often deeply spiritual in nature and enjoy exploring different religions and beliefs.
We thought of putting together the Best Traits of the Sagittarius that are more notable. The Archer is always ready for action, exploding with goals and ideals. Sagittarius is fueled by the energy of fire and by the rules of Jupiter. This is a truly active, extrovert, mobile, and eager sign.
It is the personification of happiness, of enthusiasm and can be fascinating in their philosophies. Variable motivations bring irresistible forces of attraction. Without balancing its energy, Sagittarius can become too changeable. Unrest can spread energy, and finding a safe position in life for them is not as easy.
A calm reflection can temper the fire and raise the insights. Receptivity can calm the impatient desire to move elsewhere, sometimes so quickly. This energy is well-balanced and can lead to extreme results.
Typically Sagittarius is always on the move, looking for excitement and new experiences. They are spontaneous, imaginative, expansive, and optimistic people.
They often have a great sense of humor and are very creative. They are unafraid of change and enjoy exploring different areas of life. As they are independent thinkers, Sagittarius often comes up with new ideas that can be very disruptive to the status quo.
As they are also very intuitive, they often have a deep understanding of the world around them. However, this intuition can also lead them into dangerous situations if not balanced.
Sagittarius is not just about happiness and joy – it is also about responsibility and balance. Without understanding how to use their expansive energy and their capacity for innovation in a responsible way, Sagittarius can be chaotic and destructive.
What is Sagittarius known for?
Born between December 21st and January 20th, Sagittarius is the founder of the Zodiac. He rules the sign of Sagittarius, which is located in the Western hemisphere. His symbol is an arrow, and his color is blue.
The ruling planet for Sagittarius is Jupiter. This means that Sagittarius people are often very optimistic and have a great sense of humor. They are also very intuitive and can have a deep understanding of the world around them.
Sagittarius is known for their optimism, generosity, and their ability to see things in a more expansive way than most people. They are also known for being extremely active and always on the move.
Freedom and independence are part of the DNA of this sign. It is thanks to this sense of openness and open spaces that Sagittarius people express themselves at their best.
They suffer when they feel locked up, limited, and forced to give up taking flight and savoring its pleasure.
Those born under the sign of Sagittarius are also known and appreciated for their frankness and for the sincerity with which they live in relationships. A very important feature is that Sagittarians make excellent friends.
Lying and treachery are two almost unknown terms and this can only make them more than appreciable.
Let's take a look at the below Sagittarius traits and characteristics to see what they really are. Sagittarius loves to explore the world around them and has a great sense of humor. They are spontaneous, imaginative, expansive, and optimistic people. They often come up with new ideas which can be disruptive to the status quo. However, when they responsibly use their expansive energy, they can be very successful.
Sagittarius is also known for their frankness and sincerity in relationships. They are reliable people and are not easily deceived. They also have a deep understanding of the world around them.
Sagittarius in love
Sagittarius is one of the most optimistic signs in the Zodiac. This is in part because they have a natural disposition to see the good in people and things. They are also quick to forgive, so relationships with them are usually very smooth.
Sagittarius is very independent, sometimes too much. Only when he falls in love is he willing to give up spaces of his beloved freedom. What he generally tends to do with his "prey" is to present himself as the buddy, without letting his emotions leak too much.
The fact is that he sees romance as a useless mawkishness and much prefers courting as if it were a game, showing off creativity, gab, and a sense of humor. His tactic is as follows: get noticed for his brilliance and, afterward, invite him/her to share a long series of adventures.
Don't imagine a first date at a fancy restaurant, with a starched tablecloth and a set of candles. Sagittarius is more for a trip out of town, perhaps on a mountain bike or motorcycle. She loves the game of hunting and being a sensual fire sign she very often manages to make the chosen person fall at her feet. But only if in love will he make the story last, otherwise he easily falls into the category of uncomplicated flirting.
Sagittarius, that's who he falls in love with
According to astrologers, The born in Sagittarius tends to lose his head for people animated by his own vital energy, eager for adventures and movement. More often than not, he falls in love with the Aries man or woman, a fire sign like him, with a super dynamic and outspoken personality, a quality he shares with Sagittarius.
He could be captivated by the seductive and somewhat elusive game of a Scorpio person, being enchanted by his intuitive intelligence. Surprisingly, Sagittarius, so little from "sincere" (as he defines them) suffers the charm of the romantic and moody Cancer, to be conquered with difficulty, hence the pleasure of the challenge to be won.
Who absolutely does not tolerate the signs that are too rigid, fussy, and down to earth, see under Capricorn and Virgo. Sagittarius needs to learn to balance their expansive energy with more responsible behavior.
Sagittarius will often fall in love with someone passionate about life and its infinite possibilities. So if you are a person that Sagittarius will fall for, take heart.
Free The Spirit
Freedom to live, freedom to do whatever he wants, this is the way Sagittarius likes to live his life. Being a free spirit to Sagittarius doesn't mean allowing others to think that Sagittarius is a selfish person, but is to proving to others the benefits of living free in mind and soul. Sagittarius loves to live as a free-spirited individual who is sometimes seen residing outside the standards of society's lifestyle. To Sagittarius, it means making decisions for himself and hoping to find out what's best for him without abandoning his social lifestyle.
Sagittarius loves to explore and experience the world in all its facets. He is always up for new challenges, open to new opportunities, and loves to travel to new places. Sagittarius is very independent, so he may not always be the best partner when it comes to following rules set by society. He also has a rebellious streak, so it is important that his partner understands and accepts this about him.
While Sagittarius can be a bit independent, he is more than willing to give his all in a relationship. He is passionate, loyal, and loving- once he falls for someone. He is always up for adventure and will do anything for the person he loves- even if that means risking everything.
Don't Tell What To Do
They don't always see the world as colorful. Sometimes they see two types of people. Those who know what their doing and those who don't know but pretend to know. Sagittarius is upfront about listening and sharing ideas for the best but will not tolerate anyone under their level of intelligence telling them what to do. Usually, Sagittarius is very intelligent and stands a level above the most. Sagittarians are also interested in new and exciting experiences and well-being. They want to feel alive and connected to the world.
Take Your Time
Sagittarius is impatient and wants things done as quick as possible. Time is the most crucial factor for Sagittarius who happens to have tons of it but neglects to put it to good use. Delivering ideas on time is essential, so they seem to be always in a hurry to get these ideas into practice.
Be Original, Be Real
It is hard to see a Sagittarius being unreal. They tend to live a philosophical life that is based on original personality and practical thoughts. Sagittarius may have some financial success, but this does not change their behavior and often become unreal. Sagittarius is known to be the most straightforward sign of the zodiac.
Some say that Sagittarius is slow in perception or understanding. Almost every friend thinks differently. They say that Sagittarius is honest and real. Usually, Sagittarius isn't too complicated when expressing their thoughts. He or she is real and dares to tell others the truth face to face-without the slightest hesitation.
Let Me Read Your Mind
Being able to read others' minds isn't it, but Sagittarius can accumulate all sorts of information and sort of predict what may happen which often seems to be accurate. It takes time of practice and again it takes something else to be able to do so. Sagittarius has the natural instinct of reading people's moves and can foresee the next steps. They are intuitive and have a high level of intelligence which allows Sagittarius to improve this technique.
Is Sagittarius Funny?
Oh yes, Sagittarius is fun to be with, and yes they can make everyone laugh for a moment with their hilarious laughter. Making others laugh is something but being laughed at is something different, and Sagittarius won't like it at all. This doesn't mean they will get mad but will exhibit a serious face to let others know their intentions. Often Sagittarius are known to have loud laughter. They're not shy about their loud laughter but will not allow anyone to mock them.
Help When They Can
Sagittarius has a reputation for giving away to those who have nothing or who need help. Selfishness is not part of their personality, so they will hate anyone who thinks only about themselves. If Sagittarius comes across as a selfish person, they will try to encourage them to change their attitude and become better people by helping others not only financially but spiritually too if they can. A typical Sagittarius has a caring personality type. They can easily attract friends and will try to help others as much as they can.
He Who Dares Wins
True Sagittarius loves to win and be ahead of the competition no matter what. Sagittarius knows that many challenges aren't achieved without taking risks so He will dare to risks and try to be victorious. Sagittarius knows that taking risks is essential. They are always looking for the next
Sagittarians are always adaptable and willing to try new things. They are very optimistic and believe that anything is possible. This is a great quality for someone in the business world because they are always looking for new opportunities.
Catch Me If You Can
Sagittarius can see a few steps ahead which makes him or her very successful in many fields of life. They know very well that to become successful, they must think ahead or at least have a "B and C" plan. Sagittarius is smart to foresee what may happen next based on a fine calculative of certain moves in a given situation. This will help Sagittarius be ahead of the competition.
Sagittarius is also interested in career and money. They are willing to take risks and reach for the stars to achieve their goals. They are natural risk-takers who love challenges.
Bring It On…
Sagittarius has no difficulty solving problems. It is strange, but it may take a moment only to come up with a unique idea possible to solve the problem. Sagittarius tends to be spontaneous about everything and let everyone bewildered with this useful natural ability. These abilities make Sagittarius want in the most crucial job roles.
Sagittarius are thrill-seeking people as they get bored easily. They don't want to be tied down to one place or thing. They are always looking for new experiences and new opportunities to keep them stimulated. They not only crave thrills but also want to explore everything around them. This makes Sagittarius explorers, adventurers, and often times, risk-takers.
Prove Me If I'm Wrong
Sagittarius is highly intelligent. Very often he or she is seen arguing to prove they are right which tends to be most of the time. They come up with arguments based on facts and calculated thoughts instead of random ideas. It's not possible to hear Sagittarius talk nonsense. They will argue if they know the topic well and will also know what to say otherwise will not interfere to avoid foolishness.
The key to a successful relationship with Sagittarius is communication. Yes, communication is very important with Sagittarius. They want to understand what the other person is feeling, thinking, and wanting. This doesn't mean Sagittarius is always verbal but they need to be aware of what the other person is doing and saying to have a healthy relationship. If communication isn't open and honest then problems may arise.
You Are Full Of…
Sagittarius doesn't like hearing BS so getting involved in nonsense discussions is very rare. If the nonsense subject is discussed among people, who aren't as highly intelligent as Sagittarius is then Sagittarius will get involved in the subject telling them about the size of their BS and letting them think about it.
Sagittarius tends to live life to the fullest and loves to have a blast. They don't take life seriously and often make decisions without thinking about the consequences. They don't mind taking risks and will do anything just for the thrill of it. As long as Sagittarius know there is a safe way out, they are game for anything.
Sagittarius is not a person who will sit back waiting for things to happen. He or she wants to be proactive in life and take charge of what happens instead of waiting around for something or someone else to make a move.
Everything they need they can find in life. Sagittarius believes this to be true. They know that everything they need is within reach and often look for opportunities to acquire what they want. They don't mind working for what they want which is a trait many people admire about Sagittarius. Put your all into it and you will achieve what you desire.
Need Some Relaxation
There is nothing better for Sagittarius than being independent and free for some time. Going places for a short/long holiday to relax is a must for Sagittarius. They need to get away from the busy, stressful life which can become irresistible especially if Sagittarius is located in bustling towns or cities. Sagittarius need space to roam and do what they please.
Need A Partner
Finding a partner is very important but finding the right one is best. Sagittarius tend to make moves based on their calculative steps and calculate the probabilities of success in finding the right partner. Not a suitable method but this is how Sagittarius tends to do things, which is their way or the highway. Well, finding the right partner may not be too tricky for Sagittarius, but they will struggle a little.
They are a bit shy sometimes so Sagittarius may ask close friends for ideas or support. Relationship with a Sagittarius regardless of what sign he is attracted to, there is one common denominator: Sagittarius falls in love easily. The challenge lies in sustaining the relationship over time.