Sagittarius in Love
Being a Sagittarius' lover at first may look like being in two worlds simultaneously. One would look mysterious with plenty of fantasy and the other full of reality. Sagittarius thinks love is like the clean breathing air which without it life has no meaning. Love for Sagittarius must be based on trust, faith, honesty, and purity mostly because Sagittarius will do anything to have and care about the real love of his life.
The Right Partner
Finding the right partner for Sagittarius can be challenging because they demand few interesting details. Finding a partner who will suit their character may take time, but that doesn't bother Sagittarius too much as time in on their side as long as they meet the right person.
The right person has to be intellectual and match Sagittarius intelligence. The right partner must like traveling and be next to Sagittarius when they travel otherwise a deep sense of jealousy may start because Sagittarius can spend a considerate time away from home.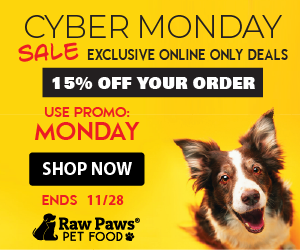 True Love
Love must be a true one or nothing at all. Sagittarius in love will say ahead what they think about their partner. No hesitation to express their thought about their likes or dislikes. They don't want a love for a few days or weeks, instead they want love to last forever.
The need for freedom in relationship to do what they want may attract a partner with similar character traits. Wanting to feel and be independent narrows the candidate list. This doesn't mean Sagittarius is a tough nut to crack, but it means they are a rare character to find.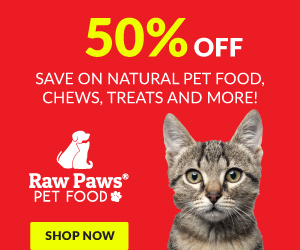 Love can be anywhere
Always on the move
Prefer to be with an intellectual partner
Want a total honest love
Sagittarius Sex Life
Sagittarius in love will regard sex as magical, mysterious and adventurous. Considering Sagittarius type of personality and the type of partner they prefer to have, the chances to find a magical sexual experience is essential. According to Sagittarius, love and sex must be well connected to get the best experience.
A typical Sagittarius regards love as another adventure. Sagittarius wants to enjoy it and explore love. Sagittarius tends to take a chance on love, and they enter a relationship with the same recklessness that they display in other activities. In the relationship, he or she will be warm and loving and an excellent companion.
Idealistic Sagittarius
Sagittarius has been very idealistic and complicated from an early age. Since then they have been committed to the maximum finding the first love and come out thoroughly disillusioned. Sex is the national sport of Sagittarius in love. They practice it very frequently, getting tired and often changing. The universe is too full of possibilities for monogamy.
More than unfaithful, they are a curious experimenter. Sagittarius loves intensely as if for the first time and every now and then, everything would end as it started. The problem of Sagittarius is as old as the world. Sagittarius don't excel in relationships. Most of the time it becomes their weakness.
Love should last forever
Will make a lover happy
Love should be real
Don't like getting bored
Love must have a meaning
Would fight to make sexual love last forever
Slow Sexual Love
Sagittarius sexual love is somehow slow, spontaneous and adventurous making a partner feel comfortable enough before getting into the real action. Sagittarius prefer to warm up the moods and the atmosphere and start building up to a great sensual touching, sexual intimacy.
There isn't any hurry getting into action because Sagittarius wants to feel every minute of it. They may get emotional, but that should be seen as a way to express their feeling to their partner. Sagittarius prefer to take time in a sexual relationship, but that should not mean they want to be slow. Sagittarius will try to do their best to keep a sexual relationship live and active.
They don't like getting bored so their sexual love must have all the essences of the right pace to keep Sagittarius interested. If interest is lost than Sagittarius may be looking for something to suit their desire and sexual relationship requests.
The End Of An Affair
Jealousy could develop at any time if Sagittarius is mainly focused on traveling. A partner may not like love in the distance so ending it is very possible. Usually strong connected relations are based on trust and trust binds them together. Trusting is essential for any Sagittarius because they value it more than anything else.
Sagittarius likes to live a free life to do what they want. Traveling could be for working reasons also which could make things worse or better for Sagittarius and partner. Sagittarius partner has to (1)choose to start a new life if they have an existing one, (2)try a new adventurous life is they haven't settled somewhere in a job or living wise, (3)or risk it all and go with Sagittarius and work travel together.
Another reason to make a relationship end is trust. Sagittarius hate it when they are told lies or fooled. They would be happier if the partner declares the reasons of separations and end the connection instead of cheating. Sagittarius are trustworthy people, and in trust, they want to build a robust and meaningful future with their partner and eventually have a strong family.
Being Away From Partner
Moving for work travel will have to have the partner consensus and permission. Sagittarius will respect their partner's decision otherwise will try to convince him or her to go ahead with their project for a few goods and strong positive reasons. They must fully explain to their partner and make them understand the right reason to leave home.
Also Sagittarius tries to avoid separation. Also will make sure that divorce won't their family. Sagittarius will make sure that their children stay out of everything that has to do with parents divorce. It's better they know nothing or little about the separation.