The Zodiac is a powerful tool for understanding ourselves and others, and the elements associated with each sign can provide valuable insight into our personalities and behaviors. One of the most intriguing elements is water, associated with the signs of Cancer, Scorpio, and Pisces.
These signs of water are known for their deep emotions, intuition, and sensitivity, but there is much more to them than meets the eye. In this article, we will uncover the hidden meanings behind the water signs of the zodiac and explore how understanding these signs can improve our lives and relationships.
Whether you are a Cancer, Scorpio, or Pisces, or have loved ones who are, this article will provide everything you need to know about the water signs in the zodiac.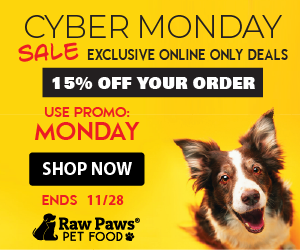 Exploring the Hidden Meanings Behind Each Sign Of Water
Exploring the hidden meanings behind the water signs of the Zodiac can be an incredibly rewarding experience. These three signs, Cancer, Scorpio, and Pisces, represent a deep emotional connection to the world around us and our own inner emotions. Each sign has its distinct characteristics that can offer valuable insight into our own lives and personalities.
By understanding these signs, we can gain a better understanding of ourselves and our place in the universe. Each sign is associated with different traits such as intuition, healing, transformation, and creativity. By looking at each sign individually and understanding its unique energies, we can gain clarity on how to best use them in our lives.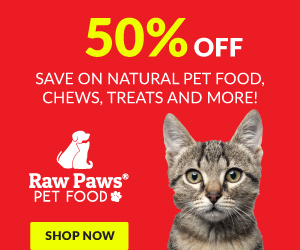 Exploring the hidden meanings behind these water signs can be an enlightening journey that helps us discover more about who we are and what we have to offer to the world around us.
Who is the leader of water signs?
The leader out of the three water signs in the zodiac is Cancer. To be a water sign means to have an element of water associated with your sign, which is considered to be the most emotional and sensitive out of all the elements. The other two water signs are Scorpio and Pisces, while earth signs, air signs, and fire signs make up the rest of the zodiac.
According to astrologers, those born between June 21st and July 22nd are Cancers. People who fall under this sign are known for their understanding nature and for being very compassionate towards others. They also tend to have a great deal of intuition and wisdom in their personalities. Certain traits associated with Cancers include being intuitive, loyal, imaginative, nurturing, protective, sensitive, and emotional.
Ascendant In Aries And The 12 Zodiac Signs
People with ascendant in Aries are decisive. They want to be active and have the power to enforce their intentions. They want to discover their own abilities and do not want to wait for what comes from the outside. If they are introverted, it will take a while for them to find the typical Aries
www.zodiacenthusiasts.com
What does it mean to be a water sign?
Being a water sign means to be a Cancer, Scorpio, or Pisces. The zodiac wheel is divided into four elements: air, fire, earth, and water. Water signs are the last three in the cycle and they tend to have similar characteristics. People born under this element have a deep connection with the power of water, much like the fluidity of an ocean or a river that can be both gentle and powerful at the same time.
Cancer is symbolized by a crab which represents its ability to feel safe and protected while Pisces, is ruled by Neptune which stands for emotion and creativity. The third sign in this trio is Scorpio which has Pluto as its ruling planet; it symbolizes deep understanding toward others.
All three zodiac signs are known to be compassionate, intuitive, and sensitive; they tend to take their time before making decisions and prefer spending time alone rather than being in large crowds.
Furthermore, each sign has unique personality traits that can help guide us in understanding the zodiac better. Water signs not only represent the element itself but also all of its qualities: calmness, compassion, and patience – qualities that can help us understand our inner selves better.
The 3 Zodiac Signs of Water: Cancer, Scorpio, and Pisces
What are the zodiac signs of water? Pisces, Cancer, and Scorpio are the water signs. They are also known as the "liquid signs." These signs are associated with emotions and intuition. They are the leaders of their Sign ships (groups made up of people with the same sign), and they have a deep sensitivity to
www.zodiacenthusiasts.com
Water signs traits
The three zodiac signs tend to share many common traits which can help us better understand them and their personalities. By understanding these common traits, we can begin to see how each water sign is unique and offers something valuable to the world around them. By gaining a better understanding of the water signs, we can start to live our lives with greater purpose and meaning.
Cancer: Intuitive, Emotional and Self-Protective
Cancers are known for their deep emotions, intuition, and sensitivity. These qualities come together to create a unique person who is highly compassionate and intuitive. Cancer, the first of the water signs, is associated with emotions and intuition.
Those born under this sign are empathetic, often able to sense the emotions of those around them before anyone else. They are also fiercely protective of their loved ones and can be quite territorial when it comes to their home and family.
However, this sensitivity and intuition can also make Cancer individuals prone to insecurity and moodiness.
They may struggle with feelings of inadequacy and a fear of rejection and may have trouble expressing themselves and setting boundaries. Understanding these tendencies can help Cancer individuals learn to trust their instincts and communicate effectively with others.
Scorpio: Intensely Passionate, Resourceful, and Loyal
The second water sign, Scorpio, is associated with intensity and depth. Scorpios are incredibly passionate and driven, often able to achieve great success in their chosen field. They are also highly intuitive and perceptive, able to sense when something is amiss. However, they can also be quite secretive and jealous and may have trouble trusting others.
Scorpios can benefit from learning to harness their intensity and channel it into positive outlets, such as creative endeavors or community service. They may also need to work on becoming more open and trusting in their relationships.
Scorpios are known for their intense emotions, as well as their ability to be very loyal and protective towards those they love.
What Are The 5 Hardest Zodiac Signs To Get Over?
It's a fact that some zodiac signs are harder to get over than others, and if you've been in one of those unfortunate relationships, you know how tough it can be to break the cycle. But what are the 5 hardest zodiac signs to get over? Astrologers have studied the stars and come up with
www.zodiacenthusiasts.com
Pisces: Imaginative, Compassionate, and Adaptable
Finally, Pisces, the last of the water signs, is associated with spirituality and creativity. Pisces individuals are often highly imaginative and visionary, able to see possibilities where others see only obstacles. They are also deeply compassionate and empathetic and may be drawn to careers in the arts or helping professions.
However, Pisces can also be quite sensitive and easily overwhelmed and may struggle with confusion and indecision. They may benefit from learning to trust their intuition and take action on their dreams and goals.
What type of person is a water sign?
Water signs are the signs that fall under the element of water. These include Cancer (June 21-July 22), Scorpio (October 23-November 21), and Pisces (February 19-March 20). People who fall under this sign may be ruled by Neptune, the moon, or Pluto and seek a balance between earth and water.
They tend to be among the most empathic of all zodiac signs, often relying on their gut feelings for guidance. Water signs are highly sensitive and can sense the emotions of those around them, especially those they care about. They can pick up on even the smallest shifts in someone's mood, which makes it easier for them to relate with people. Water signs also have a hard time opening up to others as they need time to trust someone before they will let them in fully.
They can be difficult to get close to but once you do, they can be incredibly loyal and loving friends. The sensitivity of water signs helps them navigate any situation with ease and gives them a shoulder to cry on when needed.
Water signs tend to go with the flow much like the waves of water, making it easy for them to adapt quickly and make decisions based on how they feel rather than what makes logical sense. They are unique in that their emotions guide their decisions more so than other elements, allowing them to truly understand people at a deeper level.
What do water signs struggle with?
Some of the common struggles that water signs face include feeling misunderstood, struggling with insecurity and not knowing how to express themselves. They often rely on their intuition and gut feelings to make decisions, which can be difficult when they don't always work out.
Cancer is the first water sign and it is ruled by the moon. Scorpio is the eighth sun sign and its ruling planet is Pluto. Pisces is the last sign of the zodiac and its ruling planet is Neptune, known as the planet of dreams.
They seek to earn the trust of others and are willing to open up but find it hard to pin down their feelings or open their hearts fully. Water flows easily so when it comes to emotions, water signs will find it easier to express themselves than those from other elements.
Knowing which element rules your sign can help guide you if you struggle with connecting your emotions or understanding others' feelings better. As an example, Pisce's traits include being empathic and feeling deeply connected to people they care about – this can be both a blessing and a curse for these types of water signs!
Best Zodiac Signs in Bed Love and Life
Lets discover who is the best out of all zodiac signs in bed Can the zodiac sign affect the quality of sex? Yes, knowing the erotic characteristics of the zodiac signs and the affinities of the signs between the sheets before discovering them in person, therefore, is possible. Depending on the sign under which one
www.zodiacenthusiasts.com
Conclusion – How Understanding these Hidden Meanings Can Help Us Make Better Decisions in Life
In conclusion, the water signs of the zodiac represent a wide range of emotions and behaviors. By understanding the strengths and challenges associated with these signs, we can gain valuable insight into our personalities and those of our loved ones.
Whether you are a Cancer, Scorpio, or Pisces, remember that by working with your unique strengths and tendencies, you can create a more fulfilling and meaningful life for yourself and those around you.