According to astrology, a Virgo woman can be defined as self-sufficient, ambitious, perfectionist, realistic, witty, workaholic, blunt, and has a rebellious character. Regarding her character, she is unexceptionable and even irreplaceable. However, she tends to be devout, faithful, organized, and competent in everything.
Compared to the other woman, she acts with modesty. Why? Because in truth, it is the fear that pushes her to restrain herself. She always wants to have control of herself. This makes Virgo a woman and a thoughtful person, eliminating the possibility of making a mistake.
Doesn't like being a critical person but will if necessary
Happiness is linked with her success
She's very kind to others who are in need
Pursues intellect conversations
Has a tremendous determination
If she isn't happy with herself, she will avoid helping others
Virgo woman personality traits
The zodiac sign of a Virgo female is known for her constant need for perfection. She is fixed on small details and can go into crisis when those details turn into complicated matters.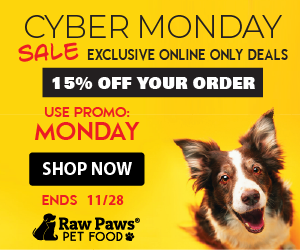 If she manages to put aside her restraints, she will also succeed in the roles of responsibility. Then she will know how to be accepted and respected by everyone.
This lady always does everything perfectly right regardless if she is a cook, an accountant, a nurse, or a teacher. However, despite all her qualities, she will always remain in the background because she does not like to show off and doesn't have enough confidence in her abilities.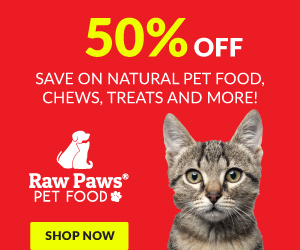 The need to feel useful and to control what surrounds her can sometimes become an obsession and cause her to become agitated.
Pisces Man With Virgo Woman Compatibility: Can They Attract And Love Each Other?
Pisces man with Virgo woman love compatibility In a relationship, compatibility is key. If both people in a relationship share similar traits and values, the relationship is likely to be successful. In the case of a Pisces man and a Virgo woman, compatibility is key! He will make her feel appreciated and loved. A Virgo
www.zodiacenthusiasts.com
Dating a Virgo woman may not be too easy
When you decide to date a Virgo woman you'll begin to recognize that their personalities can be quite contradictory. She is a perfectionist and very demanding, but she also has a rebellious streak that can make her difficult to handle.
She's not one for small talk and prefers to focus on intellectual discussions. However, she's also a very kind person who will help others in need.
Unfortunately, because of her perfectionism, she may become fixated on someone's mistakes which can cause them to go silent or avoid you altogether. It's important to understand that the Virgo woman is not always easy to understand and it may take some time for her to open up to you.
However, once she does – you'll find that she has a lot of qualities that make her incredibly special.
Some say that a Virgo woman loves to learn and that this is one of the traits that attract a Pisces man. Others believe that the Virgo woman is attracted to Capricorns because they have a logical mind and can understandably explain things.
The true Virgo woman's characteristics and traits that make her unique will be different for everyone, but some of the things that may attract her are intelligence, ambition, kindness, and a good sense of humor.
A Virgo man that is attracted to a female Virgo should be someone intelligent, ambitious, and analytical. They should also be someone who can provide quality time for their loved ones and can show sensitivity and understanding when it comes to the female's emotions.
She is also very devoted and faithful to her loved ones.
Virgo woman is extremely ambitious, realistic, and efficient.
She is a thinker and possesses a vast intellect.
Despite her perfectionism, she is also compassionate and caring.
She is blunt but can be gentle at the same time.
She is very independent and does not like to rely on others for support.
She expresses her love by giving quality time and attention to her loved ones.
When it comes to choosing a partner, she is selective and requires someone who can understand and meet her high expectations.
Virgo woman speaks her voice clearly, is confident, and knows what she wants. She has high moral values and is a strong believer in family, marriage, and lifelong partnerships.
Female Virgo will find that a male who is loyal, caring, and has a strong sense of responsibility will make for an ideal partner.
What is a Virgo woman's best match compatibility?
The relationship with the Aries Man is very difficult and at risk of explosion, with constant quarrels and misunderstandings between the two.
Even worse is the relationship between Virgo Woman and Scorpio Man, able to bring out the worst of the two, it could only work for a night of sex, although she might not like its extremes.
The relationship with the Libra Man is much better, although he will lack momentum and passion, she with such a lukewarm guy will have a hard time letting go.
Pisces men and Virgo women are very different from each other, overcoming the differences, however, could last. Virgo woman and Gemini man will live more of mental attraction than physical, where there will be no fiery nights, but the relationship will always be lively, without getting bored.
The Virgo Woman with the Aquarius Man is opposite signs, meaning that they can live a great love, or hate each other deeply, but if the two can agree and talk about their issues then their relationship could work.
Dating A Taurus Man. What You Need To Know To Win Taurus Love
Born between April 20-May 20, the Taurus personality traits are found in the article below. Know that when dating a Taurus man, you will find they are loyal, dependable, and have a strong work ethic. However, when it comes to relationships, be prepared for them to take things slowly. If you're looking for a man who
www.zodiacenthusiasts.com
The relationship with the Taurus man, promises to last, although the courtship will be very long, and the two can get distracted from work. That said, they have many aspects in common, and between the sheets, they live excellent complicity.
Instead, with Cancer man, she will take the reins of the relationship, trying to make it work. The relationship with a Capricorn man can be excellent as long as they are not distracted by too much work, and are not very satisfied on the sexual side.
The relationship with the Sagittarius Man can be very healthy. The two find an excellent sexual understanding, where he will let her experiment with new experiences and fantasies. As a couple, they can work well, but he will not be able to keep a secret, and she will punish him.
Even with the Virgo Man, the union is excellent. They understand and appreciate each other perfectly. They love to talk, work and study and will have everything in order.
With the Leo Man, it is difficult for a relationship to be born. She sees him as too full of himself, and he will not pay too much attention to her. But if they decide to know each other well, the bond will become very solid, both in work, friendship, love, and between the sheets, where he will bring out the wilder side of the Virgo Woman.
Virgo woman in love
The Virgo Woman seeks the love of her life, but she will never have great outbursts of affection. She is willing to sacrifice herself for love, but she needs a long time before starting a relationship. She will look for a man who can give her security. No doubt that she will study her new partner thoroughly, without ever neglecting any detail.
Despite appearing so rigid, she is very sensitive and has a soft heart, although she will organize every aspect of the relationship, down to the smallest detail. The characteristics of the sign of the Virgo in love make her a very faithful woman who fell in love. It's unlikely that some escapade or attempt on the part of her partner will escape her. In that case, he could end the relationship, even if he will continue to think about the ex.
To make a Virgo woman happy in her love life, firstly you have to give a good reason why you love her. Falling in love with a Virgo woman is not easy, as they are very demanding and expect a lot from their partner. Before you can even think about trying to win her over, you must first prove that you can be there for her, both emotionally and physically.
Be patient, and never neglect your Virgo woman. She needs your support more than anyone else in the world.
Virgo and Cancer Compatibility In Love
Virgo and Cancer Relationship Compatibility The love relationship between Virgo and Cancer is revealed by its strength, by virtue of the compatibility between the two signs. Both signs are distinguished by a decisive and rational character, which pushes them to set ever more ambitious goals. Loyalty and devotion are fundamental components for the stability of
www.zodiacenthusiasts.com
Virgo woman and her sexual life
The Virgo woman is attracted to interesting men, who know how to talk and are always mentally active. It is probably the most Sapiosexual of the zodiac.
Her erotic charge is very high and in some cases even excessive. Although she will never share her fantasies, she has several, and the importance she gives to mental attraction makes her love the most erotic, albeit never vulgar, conversations.
The woman of the Virgo sign has an excellent relationship with her body and is uninhibited, although she never reaches exhibitionism. Many Virgo women love male nudity, and manly men, and have sex toys. She wants a partner who will drag her and guide her into new fantasies. Her erogenous zones are the back, legs, and most intimate areas.
Finding the right partner
Virgo women prefer a partner who is intelligent and with a great sense of humor. She wants someone who can share her interests and be intellectually stimulating. A Virgo woman needs to feel that her partner is there for her, emotionally and physically.
Being demanding and perfectionist, a Virgo woman, can struggle to find the right partner, going from one adventure to another. Naturally, she is monogamous, and she dreams of the perfect man. But as long as she is single, she will keep looking and will examine all the suitors.
Virgo woman finds in her partner someone who can be understanding, tolerant, and loyal. She treasures sincerity and honesty above all else. Above all, she desires an emotionally stable man.
When the right person arrives she will go immediately to buy her station wagon, her favorite set of pots, and a house in the hills, and will even retire to private life.
What is attractive about Virgo women?
Men will definitely get attracted just by looking at Virgo's face. She tends to be slim and fit. Having a beautiful body gives Virgo woman the opportunity to display her sexy curves.
Virgo woman knows how to get dressed for the right occasion being this for work, a party, shopping, outgoing, or even traveling. She wears long hair, and she is always elegant, but without exaggeration. She knows how to maintain a teenager's hair for a long time.
Virgo woman has a sleek body, and her walk is very sensual and very attractive to men. Virgo woman keeps her head up when she walks giving her a glimpse of her strong character.
Sometimes Virgo woman's face is not easily readable or predictable, especially when in front of not well-known people. Her face is slightly speechless until she knows who she is going to talk to.
Honest Cancer and Virgo compatibility in love
According to astrology, the Cancer and Virgo compatibility is awesome! Both signs are loyal, caring, and thorough. They share similar values and appreciate the same things in life. Despite these similarities though, Cancer- Virgos can also have some challenges. Cancer- Virgos often start strong together but can get bogged down in details. This can lead
www.zodiacenthusiasts.com
The Virgo woman in a long-term relationship
As soon as she is married, the woman born in Virgo becomes an incredible wife who has no problem playing the role of the alpha character.
She is respected by many for her opinion that marriage is nothing more than an employment contract between two best friends and lovers at the same time.
The woman of Virgo will make no mistake in taking care of her home because she is obsessed with order and cleanliness, not to mention how good the food is cooked to her tastes.
She will never let her family down, but it can be said that her household skills are somewhat artificial. However, she cares a lot about her husband, children, and the house in which they reside.
She has the drawback of being too materialistic, but no one can do anything about her because she is an Earth sign. Wanting everything in her life to be perfect, she protects her loved ones and privacy like a lioness does with her cobs.
Virgo's woman marriage life
Virgo woman will try to control her senses and her feelings. She wants a pleasant married life, and her sense of honor pushes her to respect her loyalties.
Her future partner should be careful because under her skin she can hide as a nonconformist female, rebellious and thirsty for independence.
The woman born in Virgo is not too emotional. As a matter of fact, she is analytical and methodical rather than dreamy and imaginative. This is why she is different from other simpler women in the zodiac and approaches marriage in a very cerebral way.
She will only get married when her relationship makes a lot of sense and can support her in achieving her goals in life. This lady thinks there is no point in annoying her partner with meaningless problems. She's rather practical, which is why she wants to get married when she is mature and financially stable to do so.
Virgo Woman in relationship and family
When she is in a couple and is certain of her relationship, she will love with devotion. Starting from adolescence, she'd keep looking for a serious man with whom to raise a decent family, have children and buy a house. This is why she often gives the impression of wanting to settle down.
Virgo woman wants to become a decent mother who will always support her husband and will have the intelligence to stay in the shadows. If she is a typical Virgo of the "crazy" type, she will seek the absolute, the impossible love, for which she must fight and even sacrifice.
She will care a lot for her family in an old fashion way. This will interest her to the degree that she can do her utmost to be the best partner and best parent possible.
The Most Harmonious Family Zodiac Signs
Family Zodiac Signs For Every Sign Without a doubt that one's own Family Zodiac Signs are not the same as all the other Family Zodiac Signs. There are zodiac signs which are very attached to their domestic nest, others that are related to their home, and others that are free. There are other zodiac signs
www.zodiacenthusiasts.com
Virgo woman appearance
She is of medium height and well-proportioned. Just like the Virgo man, the Virgo woman also has a pointy chin and a happy face. Virgo's woman eyes are sharp and equally separated which gives her face a beautiful look.
Virgo woman's face is soft and tender with beautiful rounded lips, which are evenly gaped, forming an average-sized nose, which is notable right away.
Virgo woman also tends to have a high, wide, and smooth forehead, which distinguishes their intelligence. Virgo's face is calm and full of life. Sometimes seems like she wants to hide something from the world. When she develops the crazy side of her sign, she is strange and does not fear lousy taste.
Virgo woman possesses an analytical mind
The zodiac sign of Virgo wants to govern everything and keep everything under control. Being systematic and understanding her limitations, this woman observes, analyzes, intervenes, examines, and classifies to preserve only the core of things.
Her reactions aren't sudden and uncontrolled but somewhat perfectionist. She has an agitated temperament, and she can be careful up to excess. For her, the most important thing is to maintain self-control and a certain detachment from situations continually. Virgo woman does not want to leave anything to chance.
Virgo Compatibility At Work
At work, a Virgo woman likes to see everything in detail. She's devoted to giving her best in everything. Wanting to do everything close to perfection makes Virgo women one of the most wanted in every business. She is organized, and anyone can count on her exceptional care and attention to detail she gives in.
She is seen to be very hyperactive, melancholic, and critical. Virgo woman is a hard worker who focuses too many ongoing things right. Also, she dedicates much of her free time to her work arrangements. As a result, the Virgo woman usually tends to forget about her private life.
But what encourages a Virgo woman at work?
Encouragement should come in the form of appreciation and acknowledgment of her efforts. To encourage Virgo women, it is important to not only keep her updated on the latest developments but also give her credit where credit is due. Let her know that she has made an impact and is seen as a valuable member of the team. If you're open to getting to know her strengths and weaknesses, she will be more likely to open up to you as well.
Virgo woman can't pretend to work. She wants to know what she's doing and why. She also wants to know where she stands in the company, what her goals are, and how she can contribute more.
If you're not as communicative or forthcoming as a Virgo woman would like, she may become restless or frustrated.
Virgo operates from a place of logic and reason. If you can't offer her a logical answer to a question, she may become discouraged or confused.
Make sure you provide her with clear instructions, objectives, and expectations at all times.
Virgo Woman Profession
Virgo is an Earth Sign and dominated by Mercury as Gemini does, Virgo woman is the sign of unexpected contradictions. She's intelligent, analytical, and a perfectionist who always manages to solve any practical problem.
Virgo woman is brilliant, and she's always looking for ways to improve her life. She seems to be an excellent evaluator and a good judge of characters. Therefore she excels in many jobs where her analytical and practical skills are required.
Virgo likes teaching, researching, artisans, programming and technician, designing, gardening and perhaps writing serial killer articles can be some of the jobs where she can give her best.
Take a Virgo woman in your corner, and she will always be there to help.