Welcome to our in-depth exploration of Virgo, the meticulous perfectionist of the zodiac. In the vast celestial tapestry, this earth sign stands out for its unwavering dedication to precision, order, and unwavering attention to detail. Symbolized by the Virgin, Virgos are known for their deep-rooted sense of responsibility and an innate desire to create the perfect world around them. While their rigorous nature may sometimes be misconstrued as overly critical or nitpicky, there is much more to a Virgo than meets the eye. In this article, we'll delve into the intriguing traits and characteristics that make Virgos the fastidious individuals that they are, unveiling the multifaceted nature of this fascinating astrological sign. So, let us embark on this astrological journey, and discover the inner workings of the meticulous Virgo.

Unveiling the Traits of Virgo: Understanding the Meticulous Perfectionist
Virgo, the sixth astrological sign in the zodiac, is represented by the symbol of the Virgin. Individuals born between August 23 and September 22 find themselves under the influence of Virgo. Known for their attention to detail and analytical mindset, Virgos are often hailed as perfectionists in various aspects of their lives. Let's take a closer look at some of the prominent traits that define these meticulous individuals.
Analytical: Virgos possess a natural ability to observe and analyze situations with great precision. Their sharp minds allow them to break down complex problems and find practical solutions with meticulous thought. This analytical approach to life also makes them excellent strategists and critical thinkers.
Organized: With a natural inclination towards order and structure, Virgos thrive on organization. Their impeccable attention to detail ensures that everything is in its rightful place, be it physical objects or their thoughts and ideas. They take great pride in creating systematic workflows and enjoy the peace that comes with having a well-organized environment.
Practical: Practicality is another key trait of Virgos. They have a knack for finding efficient and effective ways to get things done. Their grounded approach helps them tackle tasks methodically, considering the practicality and usefulness of each step along the way. This trait often makes them reliable problem-solvers and brings about an aura of dependability.
Perfectionist: Perhaps one of the most well-known traits associated with Virgos is their desire for perfection. Striving for excellence in all that they do, they pay close attention to even the smallest of details that others might overlook. While this can lead to Virgos being overly critical of themselves and those around them, it also drives them to achieve exceptional results in endeavors they undertake.
By understanding the meticulous nature of Virgos and the traits that define them, we gain valuable insight into their personality and approach to life. Appreciating their analytical mindset, organizational skills, pragmatic outlook, and perfectionist tendencies allows us to better connect and relate to these meticulous individuals in various aspects of our lives.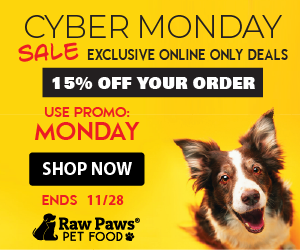 1. The Perfectionist's Paradigm: Insights into Virgo's Attention to Detail
Welcome to the world of Virgo, where meticulousness and precision reign supreme. As an earth sign, Virgos are known for their strong sense of practicality and an innate ability to focus on the finer points. This attention to detail allows them to excel in various aspects of their lives, be it their professional pursuits or personal endeavors. Let's delve into the intriguing facets of Virgo's perfectionist nature.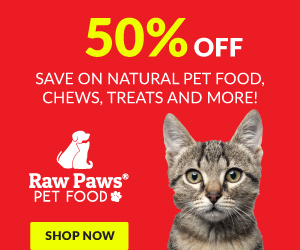 Analytical minds: One of the key characteristics of Virgos is their sharp analytical skills. They possess an exceptional ability to analyze situations, people, and even themselves. This skill enables them to break down complex problems into manageable components, making them keen problem solvers and decision-makers.
Meticulous planning: Virgos thrive on structure and organization. They meticulously plan every step of their lives, creating schedules and routines that provide them with a sense of stability and control. Whether it's organizing their workspace or planning a project, Virgos are always ahead of the game due to their detail-oriented nature.
Practicality in action: Virgos have an uncanny ability to identify what is practical and what works best in any given situation. They possess a keen eye for spotting inefficiencies and finding ways to optimize processes. This practical approach helps them achieve remarkable results by eliminating unnecessary complications and streamlining tasks effectively.
In conclusion, Virgos possess a unique paradigm where their attention to detail plays a crucial role in their pursuit of perfection. Their analytical minds, meticulous planning, and practicality are the driving forces behind their success in various spheres of life. So next time you come across a Virgo, appreciate their commitment to perfection and their unwavering ability to focus on the minutest of details.
2. Analytical Minds at Work: How Virgos Tackle Problems with Precision
Virgos are known for their exceptional analytical skills and attention to detail, making them natural problem solvers. With their methodical and meticulous approach, they possess the ability to delve deep into the core of an issue and identify the root cause. This characteristic enables them to come up with effective solutions that others may overlook. Virgos excel in analyzing complex situations and breaking them down into manageable components, allowing them to tackle problems with precision.
When faced with a problem, Virgos follow a systematic process to arrive at the best possible outcome:
Extensive Research: Virgos start by gathering as much information as possible about the problem at hand. They leave no stone unturned in their quest for knowledge, exploring different sources and perspectives to gain a comprehensive understanding.
Data Analysis: Armed with the information they have collected, Virgos meticulously examine and analyze the data. They look for patterns, trends, and anomalies, enabling them to uncover crucial insights that others may have missed.
Critical Thinking: Virgos apply their keen analytical minds to evaluate the various options available. They weigh the pros and cons, assess the risks and benefits, and consider all potential outcomes before making a well-informed decision.
Attention to Detail: Virgos' meticulous nature ensures that no detail goes unnoticed. They have an unparalleled ability to spot even the smallest discrepancies or errors, which helps them refine their solutions and minimize the chances of future problems.
Virgos' precise problem-solving approach not only yields successful outcomes but also instills a sense of order and clarity. Their analytical minds enable them to navigate challenges with ease, making them invaluable assets in a professional setting.
3. Reliability and Responsibility: Uncovering Virgo's Dependable Nature
Virgo, born between August 23 and September 22, is widely regarded as one of the most reliable and responsible zodiac signs. Governed by Mercury, the planet of communication and precision, Virgos embody traits such as practicality, meticulousness, and a strong sense of duty. Their dependable nature stems from their unwavering commitment to excellence, making them an invaluable asset in both personal and professional settings.
With their keen attention to detail, Virgos effortlessly excel in tasks that require precision. Their ability to analyze situations critically allows them to identify areas for improvement and implement effective strategies to achieve exceptional results. These individuals take their responsibilities seriously and are motivated by a strong work ethic. Their unwavering commitment to delivering high-quality outcomes earns them the trust and respect of their peers.
Reliable problem solvers: Virgos have an innate ability to identify problems and find practical solutions. Their analytical minds and orderly approach enable them to tackle even the most complex challenges with ease and efficiency.
Meticulous organizers: A Virgo's attention to detail is unparalleled. From meticulously planning projects to organizing their schedules, they leave no room for error. Their thoroughness ensures no task is overlooked, making them trustworthy teammates and leaders.
Dependable friends: Virgos embody loyalty and reliability in personal relationships as well. They are always there to lend an empathetic ear, offer practical advice, or provide a helping hand. Trustworthy and committed, they form deep and lasting connections.
4. Virgo's Organizational Skills: Keeping Order in a Chaotic World
VIRGO'S ORGANIZATIONAL SKILLS
Virgos are notorious for their exceptional organizational skills, which enable them to bring order and structure to even the most chaotic situations. With a keen eye for detail and a practical mindset, Virgos possess a natural ability to establish systems and processes that promote efficiency and productivity. Whether it's in their personal lives, professional endeavors, or social interactions, Virgos excel at establishing order in a chaotic world.
Analytical Thinking: Virgos' analytical nature allows them to assess a situation quickly and identify the key areas that need organization. Their logical approach enables them to break down complex tasks into manageable steps, ensuring that nothing is overlooked.
Meticulous Planning: Virgos are known for their meticulous planning abilities. They possess an innate ability to anticipate potential challenges and develop detailed strategies to mitigate them. This exceptional foresight ensures that they are always one step ahead and can adapt to unexpected changes with ease.
Attention to Detail: Virgos have an unparalleled attention to detail, making them adept at spotting inconsistencies or errors that may go unnoticed by others. This meticulousness allows them to maintain precision and accuracy in their organizational methods, leaving no room for confusion or ambiguity.
Virgos' organizational skills extend beyond the physical realm to encompass their mental and emotional lives as well. They are highly self-disciplined individuals who thrive on structure and routine, which provides them with a sense of stability and control. By maintaining a well-organized life, Virgos can navigate the chaos of the world with confidence, ensuring that no task or responsibility is overlooked or forgotten.
5. Critical Thinkers in Action: Understanding Virgo's Discerning Mindset
Virgos, the meticulous and detail-oriented souls of the zodiac, possess an inherent ability to approach situations with a discerning mindset. Their critical thinking skills are unparalleled, making them invaluable in problem-solving and decision-making scenarios. By diving into the depths of analytical thinking, Virgos can dissect complex matters into manageable components, ensuring that no stone is left unturned. Their keen attention to detail enables them to detect even the tiniest inconsistencies or errors, often spotting what others may have overlooked.
When it comes to critical thinking, one of Virgo's greatest attributes lies in their exceptional organizational skills. Known for their knack in creating systematic structures, Virgos excel in breaking down complex ideas into logical sequences. This invaluable skill allows them to approach problems with a levelheaded perspective, addressing each aspect individually. Through their finely honed critical thinking abilities, Virgos navigate the complexities of life with exceptional poise, offering objective insights that others may find elusive.
6. The Generous Side of Virgo: Benevolence Masked in Perfectionism
Within the realm of Virgo traits lies a hidden gem that often goes unnoticed – their incredible generosity woven intricately into their perfectionist nature. Beneath the meticulous attention to detail and meticulous planning, Virgos possess a deep desire to help others and make a positive impact on the world around them.
Unparalleled in their dedication, Virgos strive for perfection not only for themselves but also for the betterment of those they care about. Their inherent practicality and pragmatic approach help them identify areas where improvement is needed, employing their analytical skills to find creative solutions that are not only efficient but also enjoyable. Whether it's orchestrating a charity event, contributing to a worthy cause, or offering a lending hand to a friend in need, Virgos find immense fulfillment in being of service to others, all while maintaining their trademark attention to detail.
Dedicated Advocates: Virgos are keen observers, often identifying the needs and flaws in various systems. They use this information to become fierce advocates for change and progress, devoting their time and energy to create a positive impact in their communities.
Thoughtful Gestures: Beneath their pragmatic exterior, Virgos have a knack for thoughtful gestures, always going the extra mile to ensure the happiness and comfort of those around them. From small acts of kindness to grand surprises, their attention to detail enhances the impact of their generosity.
Tireless Helpers: The helpful nature of Virgos knows no bounds, often finding themselves drawn to professions and volunteer opportunities that allow them to assist others. Their well-organized minds and analytical skills make them indispensable when it comes to troubleshooting, problem-solving, and providing emotional support.
7. Virgo's Pursuit of Success: Balancing Ambition with Practicality
When it comes to achieving success, Virgos possess a unique approach that involves striking a harmonious balance between their ambitious nature and practicality. They have a strong desire for achievement and are willing to work hard and diligently to reach their goals. However, unlike some other zodiac signs, Virgos are not driven solely by the pursuit of status or recognition. Instead, they place great importance on practicality and the ability to make a meaningful impact in their endeavors.
One of the key attributes that sets Virgos apart is their meticulous attention to detail. They are incredibly observant and have a knack for spotting even the smallest discrepancies. This attention to detail allows them to plan their path to success meticulously and avoid potential pitfalls along the way. Virgos also possess a strong sense of practicality, which enables them to make well-thought-out decisions and take a strategic approach to achieve their goals. While they may set high standards for themselves, Virgos understand that success is not solely determined by grandeur or rapid progress, but through consistency and perseverance.
Analytical Thinking: Virgos possess sharp analytical skills that enable them to evaluate situations objectively. This helps them make informed decisions and identify the most efficient ways to reach their goals.
Attention to Detail: Virgos pay close attention to every aspect of their pursuits, ensuring that no detail goes unnoticed. This meticulousness enables them to develop comprehensive plans and strategies for success.
Adaptability: Virgos understand that flexibility is crucial in navigating the path to success. They are willing to adapt and adjust their strategies when faced with unexpected challenges, allowing them to overcome obstacles and keep moving forward.
Strong Work Ethic: Virgos are known for their unparalleled work ethic. They are dedicated and committed to putting in the effort required to achieve their aspirations, and are not afraid to go the extra mile to reach their goals.
In the pursuit of success, Virgos embody a unique blend of ambition, practicality, and a detail-oriented mindset. Their analytical thinking, attention to detail, adaptability, and strong work ethic make them formidable individuals who can navigate the challenges inherent in any endeavor. By finding the delicate balance between their ambitious nature and practicality, Virgos consistently achieve remarkable success while leaving a lasting impact.
8. Nurturing Others, Nurturing Themselves: Virgo's Selfless Compassion
Virgos, represented by the Maiden, possess a remarkable ability to selflessly care for others while also tending to their own well-being. Their deeply rooted compassion and innate desire to nurture create a harmonious balance between supporting those around them and ensuring their personal growth. Here are a few key aspects that make Virgos masters of selfless compassion:
1. Attentive Listening
Virgos excel at lending an empathetic ear to those in need. Their innate ability to truly listen allows them to understand the emotions and concerns of others, providing a safe space for individuals to express themselves. Through their attentive listening, Virgos offer invaluable support and guidance, fostering growth and healing in the lives of those seeking comfort.
2. Practical Support
Virgos have a knack for identifying practical ways to help others navigate life's challenges. Whether it's offering sound advice, organizing schedules, or volunteering their time, Virgos are reliable and resourceful nurturers. Their meticulous attention to detail ensures that they address both immediate needs and long-term goals, empowering others to overcome obstacles and thrive.
9. Harnessing Virgo's Intellectual Abilities: Thriving in Careers That Require Precision
Virgos possess remarkable intellectual abilities that make them highly suitable for careers that demand precision and attention to detail. Their meticulous nature combined with a discerning mindset allows them to excel in fields that require deep analysis and problem-solving skills. Here are some examples of careers where Virgos can truly shine:
Accounting and Auditing: With their innate organizational skills and analytical thinking, Virgos make excellent accountants and auditors. They excel in managing financial records, detecting errors, and ensuring accuracy in complex financial statements.
Research and Data Analysis: Virgos thrive in research-based professions, where their natural curiosity and ability to dig deep come into play. They have a knack for collecting and analyzing data, making them valuable assets in fields such as market research, scientific research, and business intelligence.
Quality Assurance and Compliance: Given their meticulous attention to detail, Virgos are well-suited for roles in quality assurance and compliance. They excel in ensuring processes meet strict standards and guidelines, making them instrumental in industries such as pharmaceuticals, manufacturing, and engineering.
Virgo individuals are also inclined towards careers that involve organization and problem-solving, such as project management, editing, and computer programming. Their ability to maintain a high level of accuracy, coupled with their astute analytical thinking, positions them as valuable assets in workplaces that demand precision and attention to detail.
10. Embracing Virgo's Inner Perfectionist: Tips to Balance Expectations and Self-Care
Embracing a Virgo's inner perfectionist can be challenging, but it is essential to find a balance between high expectations and self-care. Virgos are known for their meticulous attention to detail and desire for perfection in every aspect of their lives. While this can lead to great accomplishments and organization, it can also result in undue stress and an unrelenting pursuit of flawlessness. To help Virgos strike a healthy equilibrium, here are some tips:
1. Set Realistic Goals
Virgos tend to set exceedingly high standards for themselves and others, often putting pressure on themselves to achieve the unattainable. By setting realistic goals, Virgos can avoid feeling overwhelmed and give themselves room to grow and improve at a more comfortable pace.
2. Practice Self-Compassion
Virgos can be their own harshest critics, always striving for perfection but rarely acknowledging their accomplishments. It is important for Virgos to practice self-compassion and celebrate their successes, no matter how small. Taking time to acknowledge their efforts and learn from their mistakes can help Virgos maintain a healthier perspective and avoid burnout.
To Wrap It Up
In conclusion, delving into the unique personality traits of a Virgo unveils a world of meticulous perfectionism. From their unwavering attention to detail, pragmatism, and analytical prowess, Virgos possess an indomitable spirit that consistently pushes them towards excellence in all areas of their lives.
The remarkable ability of a Virgo to observe their surroundings with a discerning eye allows them to identify imperfections easily. While this often leads to self-criticism and an incessant quest for improvement, it also highlights their unparalleled dedication to perfection. Their relentless pursuit of excellence makes them exemplary team members and valuable assets in any professional setting.
Virgos are known for their unassuming nature and modest demeanor, which belies the tremendous inner strength that propels their accomplishments. They possess an innate sense of determination, resilience, and a strong work ethic that encourages them to tackle challenges head-on. These qualities, combined with their precise and meticulous approach, assure that any task at hand is meticulously executed with utmost precision.
While their meticulous nature may sometimes border on perfectionism, it is this innate quality that enables Virgos to navigate chaos and maintain order. They meticulously plan and organize their lives, effortlessly juggling multiple responsibilities with finesse and precision. This characteristic allows them to create stable and harmonious environments, fostering success not only for themselves but for those within their personal and professional circles.
Despite their pragmatism and knack for the practical, Virgos still possess an undeniable sensitivity and an acute awareness of the emotional dynamics surrounding them. This unique blend of rationality and empathy allows them to connect deeply with others, providing a pillar of support and guidance to those who seek their counsel.
Understanding the meticulous perfectionist nature of a Virgo sheds light on the significance of their presence in our lives. Their analytical prowess, attention to detail, and tireless pursuit of excellence make them invaluable allies, colleagues, and friends. By embracing their inherent qualities and appreciating their contributions, we can forge stronger relationships and create thriving environments where their meticulous nature can flourish.
In conclusion, unlocking the hidden traits of Virgos ultimately leads us to a profound understanding of their meticulous perfectionism. By appreciating their unique perspective and harnessing their unparalleled attention to detail, we gain valuable insights into a world of order, precision, and excellence. Whether it be in their personal or professional pursuits, Virgos showcase unwavering determination and unwavering commitment to pursuing the highest standards. So, let us celebrate the Virgo's meticulous nature and incorporate their meticulousness into our own lives, shattering the barriers of mediocrity and embracing the pursuit of perfection.