Astrology, with its ancient origins and ethereal allure, has captivated humanity for centuries. The celestial bodies that grace our skies, such as the wandering planets and the radiant sun, hold a profound influence over our lives. Understanding the intricate dance of these celestial beings can provide valuable insights into the energies that shape our experiences. Welcome to our comprehensive guide on astrological transits – a journey through the mesmerizing realm of planetary movements. Delve into the depths of this celestial symphony with us, as we uncover the mysteries behind each transit, revealing how they impact our individual and collective paths. Prepare to embark on an enlightening exploration, where the celestial and human worlds converge, shedding new light on the power that lies within the stars. In this article, we will unravel the perplexing web of planetary transits, empowering you with the knowledge to decipher their meanings, recognize their effects, and, ultimately, navigate through the ebb and flow of cosmic energy. Join us on this extraordinary endeavor as we open the doors to a world beyond the earthly dimensions, where the wisdom of the heavens awaits.

Understanding Astrological Transits: A Guide to Planetary Movements
Exploring Astrological Transits: A Comprehensive Overview
When delving into the mysterious realm of astrology, understanding the significance of planetary movements can offer profound insights into our lives. Astrological transits, also known as planetary transits, occur when a planet in its current position interacts with the planets in our birth charts. These transits influence the energies and vibrations that permeate our existence, ultimately shaping the way we experience the world. Here, we'll explore the fundamental concepts of astrological transits, empowering you to interpret and navigate the cosmic dance of the celestial bodies.
The Dynamics of Planetary Transits
Each planet exudes unique qualities and energies that influence different aspects of our lives. As these celestial beings move through the cosmos, their intricate interactions with the planets in our birth charts create a tapestry of celestial events. Understanding the dynamics of planetary transits is essential to decipher their effects on our emotions, relationships, and personal growth. Below, we'll shed light on key aspects of astrological transits: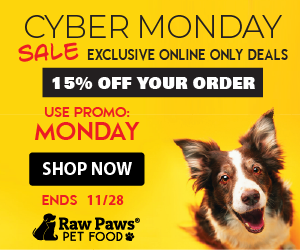 Transit Period: Every planet's movement follows a specific pattern, and the duration of a transit can vary from a few days to several years, depending on the planet involved. It is within this timeframe that we can observe the planet's influence on our lives.
Aspect: Planetary aspects refer to the angular relationships between two planets during a transit. Aspects can be harmonious, such as trines and sextiles, which bring positive opportunities and flow, or they can be challenging, such as squares and oppositions, which present obstacles and transformative experiences.
House Activation: Each planet's transit through a particular house in our birth chart activates that area of life, influencing specific aspects related to that house's themes. This interplay provides valuable insights into the areas where we may experience growth, challenges, or transformation during a transit.
1. Unveiling the Power of Astrological Transits: Exploring the Dynamics of Planetary Movements
Astrological transits play a crucial role in the intricate tapestry of our lives, as they offer profound insights into the ever-changing dynamics of planetary movements. By comprehending the influence of these celestial events on our individual birth charts, we can gain a deeper understanding of the energies at play and navigate our journey with greater awareness. Beneath the vast expanse of the cosmos, the dance of the planets weaves a celestial symphony that impacts our emotions, relationships, and life experiences.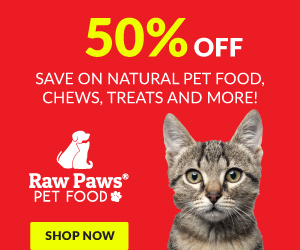 Understanding the power of astrological transits empowers us to harness the cosmic energies to our advantage. As the planets continuously move and form planetary connections, they create powerful energetic shifts that influence our lives in various ways. This exploration into the dynamics of planetary movements helps us anticipate and prepare for potential challenges and opportunities that lie ahead. By staying attuned to the planetary transits, we can align our actions, choices, and intentions with the prevailing cosmic currents, optimizing our potential for growth and fulfillment.
Key aspects of exploring the dynamics of astrological transits:
Interpreting planetary aspects: Understanding the interplay between the planets and their positions is essential to decoding the messages conveyed by astrological transits.
Awareness of retrogrades: The phenomenon of planetary retrogrades brings its own unique energy, demanding introspection, reflection, and adaptation.
Navigating the eclipse season: Eclipses represent potent celestial events that signal times of profound transformation and the possibility of new beginnings.
Embracing personal empowerment: Utilizing our knowledge of astrological transits allows us to consciously co-create our lives, leveraging the planetary energies to manifest our goals and aspirations.
Unlocking the secrets of astrological transits opens the door to a deeper connection with the cosmos and enables us to embrace the ebb and flow of life's cosmic dance with grace and purpose.
2. The Influential Dance of the Planets: An In-Depth Look into Astrological Transits
In astrology, the dance of the planets, known as astrological transits, holds immense significance. It involves the current positions of the planets and how they interact with each other and with the individual's birth chart. This intricate interaction creates a powerful influence on one's life and can provide valuable insights into key life events and personal growth.
Understanding astrological transits requires a deep dive into the movement and alignments of celestial bodies. Each planet represents different aspects of life, such as communication (Mercury), love and passion (Venus), power and transformation (Pluto), and ambition (Mars). By analyzing the transiting planets' connections to the natal planets, astrologers gain a nuanced understanding of the themes and energies that will be prominent during a specific period.
Significance of Astrological Transits: Astrological transits shed light on the energies and challenges individuals may encounter during a particular time period. They help explain shifts in mood, interests, and relationships, providing clues on how to navigate life effectively.
Planetary Aspects: As the planets move through the zodiac, they form different aspects to the natal planets. Positive aspects, like conjunctions and trines, amplify opportunities and harmony, while challenging aspects, like squares and oppositions, may bring about obstacles and tension.
Timing of Events: Astrological transits play a crucial role in timing significant life events, such as career advancements, major relationships, and personal transformations. They offer insight into the optimal periods for initiating new projects and making important life decisions.
By delving into the intricate tapestry woven by astrological transits, individuals can gain profound insights into themselves and their life's journey. Whether seeking guidance in career, relationships, or personal growth, an in-depth look at these cosmic movements can provide invaluable clarity and direction.
As celestial bodies dance across the vastness of the cosmos, their gravitational pull and energetic vibrations have a profound impact on our lives here on Earth. The movements of planets in our solar system, such as Mercury, Venus, and Mars, along with the majestic presence of the Moon and the Sun, shape our experiences and set the stage for transformative changes. By understanding how these planetary movements influence different aspects of our lives, we can navigate change with greater insight and harness the cosmic energies to our advantage.
One way in which planetary movements impact our lives is through astrology. Astrologers have long studied the positions of celestial bodies at the time of our birth to interpret various aspects of our personality, relationships, and life events. For instance, the zodiac sign under which we are born can provide insights into our strengths, weaknesses, and inherent characteristics. Additionally, the current positions of planets in relation to our birth chart—known as transits—offer valuable guidance on potential challenges and opportunities that may arise.
Moon phases: The cyclical movement of the Moon through its phases—new moon, waxing crescent, first quarter, waxing gibbous, full moon, waning gibbous, third quarter, and waning crescent—not only affects ocean tides but also influences our emotions, intuition, and energy levels.
Mercury retrograde: Several times a year, the planet Mercury appears to move backward in its orbit, known as Mercury retrograde. During this period, communication, technology, and travel may be subject to miscommunications, delays, and glitches, encouraging us to approach these areas of our lives with caution and flexibility.
Planetary alignments: When multiple planets align in the sky, their combined energies can usher in powerful shifts and transformations. These alignments, such as conjunctions, oppositions, and squares, may initiate periods of intense growth, personal reflection, or even challenges that lead to significant breakthroughs.
By paying attention to the influence of planetary movements and engaging with the energies they bring forth, we can cultivate a deeper understanding of ourselves and our paths in life. Embracing these celestial patterns can help us navigate change, make decisions aligned with our aspirations, and embrace personal growth in harmony with the cosmic dance that shapes our beautiful existence.
4. Insightful Tools: Harnessing the Energy of Astrological Transits for Self-Reflection
Astrological transits can be powerful tools for gaining insights into our own lives and personalities. By harnessing the energy of these transits, we can embark on a journey of self-reflection and growth. Here are some insightful tools that can help you unlock the potential of astrological transits:
Natal Chart Analysis: Start by understanding your natal chart, which provides a snapshot of the positions of the planets at the moment of your birth. This chart acts as a roadmap, revealing your strengths, challenges, and life purpose. By analyzing how transiting planets interact with your natal placements, you can gain valuable insights into the current themes and lessons unfolding in your life.
Transit Tracking: Stay informed about the daily movements of the planets and their impact by using a reliable astrology software or app. This will help you track the transits in real-time and understand how they may influence your emotions, decisions, and overall well-being. It allows you to navigate the ebb and flow of cosmic energies, making conscious choices aligned with the prevailing astrological currents.
Journaling and Reflection: Set aside dedicated time for self-reflection and journaling. Write about your observations, experiences, and thoughts during significant astrological transits. Documenting these moments will enable you to detect patterns, uncover hidden emotions, and gain clarity about the recurring themes in your life.
Remember, harnessing the energy of astrological transits is an ongoing practice that requires patience and self-awareness. Embrace these insightful tools to deepen your understanding of yourself and the world around you. By tapping into the wisdom of astrology, you can embark on a transformative journey of personal growth and enlightenment.
5. Mapping the Cosmic Pathways: Interpreting the Impact of Planetary Movements
Using astrology to interpret the impact of planetary movements can provide invaluable insights into our lives, relationships, and the world around us. By understanding the cosmic pathways formed by planetary alignments and the significance they hold in different astrological houses, we can gain a deeper understanding of ourselves and the events that shape our existence. This intricate connection between celestial bodies and human experiences has captivated minds throughout history.
Astrologers analyze planetary positions at specific times to identify cosmic patterns and their impact on various aspects of life. These interpretations are based on the unique characteristics of each planet, such as Mars symbolizing energy and aggression, while Venus embodies love and harmony. The combination of these planetary energies within different zodiac signs and astrological houses creates a tapestry of influences that shape our individual experiences and the course of collective events. By mapping these celestial movements, astrologers unveil hidden insights that can aid personal growth, decision-making, and understanding of our cosmic purpose.
6. Timing is Everything: Discovering the Significance of Planetary Alignments
Understanding the timing of planetary alignments can provide valuable insights into various aspects of our universe. These majestic phenomena occur when celestial bodies align in perfect harmony, captivating astronomers and astrologers alike. Let's delve into the fascinating world of planetary alignments and uncover their significance:
1. Unlocking Cosmic Patterns: Planetary alignments allow us to decipher the intricate patterns of the cosmos. By observing the precise positions of planets in relation to each other and the Earth, we can uncover hidden connections and gain a deeper understanding of the universe's magnificent workings. These alignments can uncover phenomena such as eclipses, meteor showers, and even the potential for extraordinary gravitational forces.
2. Influences on Human Life: It is said that planetary alignments can influence our lives and shape our destinies. Astrologers have long believed that the positions of celestial bodies at specific times can impact various aspects of human life, including personality traits, relationships, and career paths. The study of cosmic alignments plays a crucial role in astrology, enabling us to anticipate significant events, harness the power of the universe, and perhaps even embrace positive changes in our lives.
Immerse yourself in the captivating world of planetary alignments, and embark on a journey to unravel the mysteries of the cosmos. Timing truly is everything, and understanding the significance of planetary alignments can offer us profound insights into the wonders that lie beyond our own planet.
7. Riding the Waves: Anticipating and Preparing for Major Planetary Shifts
As inhabitants of this ever-changing planet, it is crucial for us to remain poised and prepared for the imminent major planetary shifts that lie ahead. These shifts encompass a wide range of phenomena, including climate change, geopolitical dynamics, technological advancements, and societal transformations. Understanding the significance of these shifts and proactively adapting to them will enable us to navigate the uncertainties and harness the opportunities they bring.
1. Embrace Adaptability: In a world undergoing constant change, it is imperative to cultivate adaptability as a skill. Keeping an open mind and embracing flexibility will allow us to effectively respond to the unexpected, adjusting our strategies and perspectives accordingly. Seeking new knowledge, engaging in lifelong learning, and nurturing a growth mindset will empower us to stay ahead of the curve.
2. Foster Resilience: The ability to bounce back from challenges is a trait that will define our success in the face of major planetary shifts. Building personal and communal resilience will help us weather storms and emerge stronger as a collective. This includes cultivating strong support networks, forging meaningful connections, and investing in physical and mental well-being. Prioritizing self-care and practicing mindfulness will enable us to adapt to new realities with grace and fortitude.
8. Personal Empowerment: Leveraging Astrological Transits to Cultivate Growth
When it comes to personal empowerment, astrology can be a powerful tool for self-reflection and growth. By understanding and leveraging astrological transits, individuals can gain valuable insights into their own strengths, weaknesses, and potential areas for personal development.
During astrological transits, planets move through different zodiac signs, influencing our lives in unique ways. This movement can activate certain aspects of our personalities, presenting us with opportunities for growth and transformation. By paying attention to these transits and how they affect us individually, we can harness their energies and use them to cultivate personal empowerment.
One way to leverage astrological transits for personal growth is to identify the specific areas of our lives that are being highlighted by the current planetary movements. By understanding these influences, we can focus our efforts on improving those areas and working towards our goals.
Self-reflection: Take the time to reflect on your strengths and weaknesses, and how they may be influenced by the current astrological transits. Use this awareness to set intentions for personal growth.
Visualization: Use the power of visualization to envision the person you want to become. During astrological transits, these visualizations can be particularly potent in manifesting positive changes.
Journaling: Keep a journal to document your reflections, insights, and progress during astrological transits. This can help you track your personal growth over time and identify patterns and themes that arise.
Remember, personal empowerment is a journey that requires dedication and self-awareness. By leveraging astrological transits and actively engaging in self-reflection and growth practices, you can tap into your fullest potential and cultivate personal empowerment.
9. Seeking Balance: Utilizing Astrological Transits to Manage Challenges
When faced with life's challenges, finding balance can often seem like an elusive goal. However, astrology can provide valuable insights and tools to help navigate these difficulties. Astrological transits, which refer to the movements of celestial bodies in relation to our birth chart, can offer a deeper understanding of the energies at play and guide us towards finding equilibrium.
By harnessing the power of astrological transits, individuals can gain clarity on the specific challenges they are facing and identify opportunities for growth and transformation. Here are some practical ways to utilize these transits in managing life's obstacles:
Identify patterns and timing: Astrological transits can reveal recurring themes in your life and help you understand the timing of challenges. Recognizing these patterns enables you to respond proactively and make better decisions.
Embrace self-reflection: During challenging transits, it is essential to engage in self-reflection. Assess your emotions, fears, and desires to gain a deeper understanding of yourself. This introspection can lead to profound personal growth.
Explore alternative perspectives: Astrology encourages us to broaden our perspectives and consider alternative viewpoints. By integrating different astrological placements and transits, you can gain fresh insights and approach challenges from a place of curiosity and adaptability.
Seek support: Engaging with a knowledgeable astrologer provides invaluable guidance during difficult transits. Their expertise can help you make sense of the celestial energies, empowering you to navigate hurdles with confidence and clarity.
Remember, managing challenges through astrology is not about predicting the future but rather understanding the opportunities for growth and transformation that lie within each difficulty. By embracing astrology, individuals can seek balance, navigate adversity, and ultimately lead a more fulfilled life.
10. Making the Most of Cosmic Influence: Practical Strategies for Incorporating Planetary Movements into Daily Life
10. Making the Most of Cosmic Influence:
Practical Strategies for Incorporating Planetary Movements into Daily Life
Understanding the celestial influence on our daily lives can offer valuable insights and empower us to make more informed decisions. By aligning our actions with the ebb and flow of planetary movements, we can tap into the cosmic energy that surrounds us. Here are some practical strategies to incorporate planetary influences into your daily life:
1. Track Planetary Transits:
Keep a celestial calendar or download an astrology app to stay informed about the daily planetary movements and their impact on different areas of your life.
Pay attention to significant transits such as retrogrades, conjunctions, and oppositions, as these periods often bring unique challenges and opportunities.
Research how each planet's energy can affect specific aspects of your life, like career, relationships, or personal growth.
2. Harness the Power of Rituals:
Create personal rituals that honor different planetary energies. For example, meditate during a new moon to set intentions or burn incense on a specific day associated with a particular planet.
Develop a morning routine that aligns with the ruling planet of the day, adopting activities or affirmations that resonate with its energy.
Use crystals, colors, or scents that correspond with the energy you seek to enhance or balance, based on the planetary influences.
By consciously integrating these practical strategies into your daily life, you can begin to heighten your awareness of cosmic influences and actively work with their energies, creating a harmonious connection between the celestial and the terrestrial.
Final Thoughts
In conclusion, understanding astrological transits is a valuable tool for anyone seeking to navigate the ebb and flow of life's challenges and opportunities. By closely observing the movements of the planets and their connections to our natal charts, we gain deep insights into the shifting energies that influence our individual journeys.
Through this guide, we have explored the significance of astrological transits, delving into the planetary movements and their impact on our personal growth, relationships, and career prospects. By studying the alignments between planets, we are given a roadmap for understanding the unfolding patterns that shape our lives.
An awareness of astrological transits enables us to embrace the transformative power of the planets as they dance across the celestial sphere. By recognizing the themes associated with each transit, we can make conscious choices and take appropriate actions to align ourselves with the cosmic energies at play.
While it may seem complex at first, the study of astrological transits is a rewarding journey. It empowers us to embrace the constant cycle of change and make the most of the opportunities that come our way. By using this guide as a starting point, you can continue to explore and deepen your understanding of planetary movements and their profound influence on our lives.
By cultivating a strong grasp of astrological transits, we embark upon a path of self-discovery and personal growth that honors our unique cosmic blueprint. With each transit, we gain valuable insights into our inherent strengths, vulnerabilities, and potential for growth.
Ultimately, understanding astrological transits equips us with valuable tools to navigate life's twists and turns, making informed decisions and embracing the transformative opportunities they bring. So, let us embark on this celestial journey, marked by the marked by the interconnectedness of planetary movements, as we unravel the mysteries of our own universe and harness the power of the stars to guide us towards a more fulfilling and purposeful life.