Welcome to an exploration of the fascinating world of astrology, where celestial bodies and their alignment hold the key to revealing the intriguing traits of individuals. Whether you are a skeptic or a firm believer, there is no denying the enduring popularity and widespread influence of zodiac signs. These astrological symbols, representing the twelve divisions of the year, encompass a rich tapestry of characteristics that are said to shape our personalities and guide our paths in life. In this article, we will delve into the profound and mysterious aspects of each zodiac sign, shedding light on the unique qualities that make each one so captivating. So, let us embark on this enlightening journey, examining the noteworthy traits that lie within the stars and unlock the secrets each sign has to offer.
Understanding Zodiac Signs: An Introduction to Astrology
Astrology is an ancient practice that seeks to understand and interpret the influence of the stars and planets on human behavior and personality traits. At its core, astrology is based on the belief that there is a profound connection between celestial bodies and our lives here on Earth. One popular aspect of astrology is the study of zodiac signs.
The zodiac is divided into twelve equal parts, known as zodiac signs, each associated with specific traits, characteristics, and even particular elements. These signs are based on the positions of the sun, moon, and planets at the time of a person's birth. It is widely believed that each zodiac sign represents a distinctive set of qualities and tendencies that influence our emotions, relationships, and overall life path. Through the study of astrology, one can gain insight into their own unique personality and better understand the individuals around them.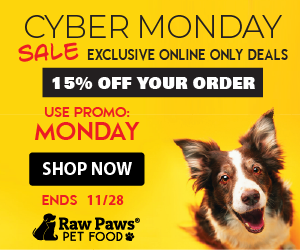 The Four Elements: How They Shape the Zodiac Signs
The zodiac signs, rooted in ancient mythology and astrology, are greatly influenced by the four elements – fire, earth, air, and water. These elements represent essential energies that permeate the universe and impact the characteristics, behaviors, and personalities of each zodiac sign. Understanding how these elements shape the signs can provide profound insights into our own traits and the dynamics of our relationships.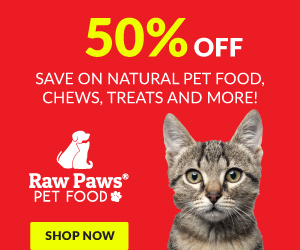 1. Fire Signs: Aries, Leo, and Sagittarius
Fire signs burn with passion and intensity, fueling their adventurous and courageous nature.
They possess boundless enthusiasm, creativity, and are often natural-born leaders.
With a penchant for action and a competitive spirit, fire signs are driven by their desires and can be impulsive at times.
2. Earth Signs: Taurus, Virgo, and Capricorn
Earth signs are grounded, reliable, and practical.
They possess a strong work ethic, seeking stability and security in their lives.
With their feet firmly planted on the ground, they are known for their patience, reliability, and attention to detail.
The Dynamic Qualities of Cardinal Signs
Cardinal signs, also known as the leaders of the zodiac, possess a unique set of dynamic qualities that make them stand out from the rest of the astrological signs. These signs include Aries, Cancer, Libra, and Capricorn. Representing the beginning of each season, they are driven, ambitious, and possess a natural ability to initiate action.
1. Initiative: Cardinal signs are known for their incredible initiative. They are assertive and take charge of situations, making them natural-born leaders. Their ability to take the first steps and initiate action is one of the key qualities that define them.
2. Adaptability: Flexibility is another characteristic attributed to cardinal signs. They have an innate ability to adapt to different situations and environments. This quality allows them to navigate various challenges and take advantage of opportunities that come their way.
The Steadfast Nature of Fixed Signs
Fixed signs in astrology – Taurus, Leo, Scorpio, and Aquarius – are known for their unwavering and determined nature. Governed by a strong sense of stability, these signs possess distinctive characteristics that shape their personalities and relationship with the world. Deep-rooted and unyielding, fixed signs bring a sense of permanence wherever they go.
1. Determination: Fixed signs are incredibly persistent and resolute when it comes to achieving their goals. They possess an unwavering commitment to their beliefs and values, making them natural-born leaders who can navigate through challenges with utmost focus.
2. Reliability: One of the defining traits of fixed signs is their reliability and dependability. They are known for being trustworthy and loyal friends, partners, and coworkers, always willing to offer their unwavering support when needed.
3. Adaptability: While fixed signs may seem rigid at first glance, they possess an underlying adaptability that allows them to weather storms and adapt to changing circumstances. They understand that true strength lies in being able to embrace change while maintaining their core values.
4. Endurance: Fixed signs are known for their ability to withstand challenges with resilience and determination. Like the oak tree that stands strong amidst a storm, these signs have an innate capacity to push through obstacles and emerge even stronger on the other side.
serves as an anchor in their personal and professional lives, providing them with an unshakable foundation on which to build their dreams and aspirations. Understanding and appreciating the qualities and strengths of fixed signs can foster deeper connections and enhance collaboration with individuals belonging to these signs.
The Adaptable Energy of Mutable Signs
Mutable signs in astrology – Gemini, Virgo, Sagittarius, and Pisces – are renowned for their adaptable energy and flexibility. Representing the end of each season, these signs possess a unique ability to embrace change, make adjustments, and flow with the ever-evolving nature of life. Known for their versatility and open-mindedness, mutable signs embody a profound sense of resourcefulness and are often considered the chameleons of the zodiac.
With their innate capacity to adjust to new circumstances, mutable signs possess a remarkable skillset that allows them to effortlessly navigate through life's twists and turns. Their adaptable energy enables them to quickly acclimate to different environments, people, and situations, making them highly versatile individuals. This flexibility also extends to their approach to communication, as mutable signs excel in finding various ways to express themselves.
Mutable signs value intellectual stimulation: Gemini, Virgo, Sagittarius, and Pisces are all deeply curious individuals who thrive on mental stimulation. They possess a natural inclination to explore different perspectives and actively seek out novel experiences, making them exceptional problem solvers and agile thinkers.
They embrace change and transformation: Mutable signs have an inherent understanding that change is an integral part of life. Rather than resisting it, they embrace it wholeheartedly and view it as an opportunity for growth and expansion. This adaptability enables them to effortlessly adjust their plans and perspectives, making them resilient in times of uncertainty.
Mutability breeds empathy and understanding: The adaptable nature of mutable signs allows them to effortlessly step into the shoes of others. This empathetic quality enables them to understand and relate to people from all walks of life, fostering meaningful connections and creating a sense of unity wherever they go.
Aries: Unleashing the Fiery Power Within
As an Aries, you possess an unstoppable fiery power that is waiting to be unleashed. Ruled by Mars, the God of War, you exude confidence, determination, and fearlessness. Harnessing this intense energy and directing it towards your goals can lead you to achieve remarkable feats and surpass your own limits. Don't shy away from embracing your assertiveness and passion, for it is these qualities that make you a natural-born leader and trailblazer.
The key to truly unleashing your inner fire lies in self-awareness and understanding. Take the time to reflect on your strengths and weaknesses, and use them to your advantage. Aries is known for their impulsive nature, so remember to temper your impulsiveness with thoughtful consideration. Channel your boundless energy into activities that ignite your passions and align with your values. Whether it's pursuing a new venture or excelling in your career, your innate ambition will drive you to persevere and conquer any challenge that comes your way.
Embrace your assertiveness and fearlessness.
Set ambitious goals and pursue them with unwavering dedication.
Tap into your natural leadership skills and inspire those around you.
Be mindful of your impulsive tendencies and consider the consequences before taking action.
Cultivate self-awareness and strive for personal growth.
Focus on activities that fuel your passions and drive.
Remember, Aries, you have the power within to manifest your dreams and leave an indelible mark on the world. Embrace your fiery nature and let it guide you towards success and fulfillment. Don't shy away from taking risks and stepping out of your comfort zone. Your unique blend of confidence, determination, and passion sets you apart from the rest – go forth and conquer with your unstoppable fire!
Taurus: Embracing the Sensual Pleasures of Life
As a Taurus, you are no stranger to the beauty and richness life has to offer. Known for your steadfast nature and love for all things sensory, you find solace in the simple yet exquisite pleasures that surround you. From the enchanting scent of freshly bloomed flowers to the velvety touch of a luxurious fabric, you are deeply attuned to the finer things that make life truly worthwhile.
One of your greatest strengths lies in your ability to appreciate and indulge in the delights of the physical world. It is through your senses that you fully experience and connect with the environment around you. Your keen eye for aesthetics allows you to create harmonious spaces adorned with beautiful artwork, elegant furniture, and soft lighting, ensuring that your surroundings embody the essence of comfort and tranquility.
Exquisite Culinary Experiences: Food is an art form, and as a Taurus, you relish in the pleasure of savoring each bite. Whether it's whipping up a delectable meal in your own kitchen or indulging in a fine dining experience, your taste buds dance with delight as you explore new flavors and textures.
Sensuous Retreats in Nature: Your love for nature is profound, and you find solace in embracing the lush landscapes and serene settings that our world offers. From picnics under the shade of a majestic oak tree to long hikes through breathtaking trails, you find joy in the sensory experience of being intimately connected with the natural world.
Appreciating Artistic Expressions: Your discerning eye for beauty extends beyond your physical environment. You have a deep appreciation for art in all its forms. Whether it's losing yourself in a captivating novel, attending an art exhibition, or immersing yourself in the melody of a symphony, you draw inspiration and find pleasure in the creative expressions of others.
Embracing the sensual pleasures of life is not just a luxury for you; it is an integral part of your being. By immersing yourself in the sensory delights that surround you, you cultivate a deeper connection with the world and nurture your own well-being. So, dear Taurus, continue to revel in the enchantment of the senses. It is through this embrace that you find true contentment and fulfillment.
As an air sign ruled by Mercury, Gemini individuals possess a captivating duality that extends beyond their symbol of the Twins. Their complex minds are constantly seeking stimulation, driven by an innate curiosity that enables them to explore multiple perspectives and adapt swiftly to change. To navigate the intricacies of their dual nature, Geminis must embrace their unique traits while finding harmony within themselves.
Geminis are natural communicators who excel at both talking and listening. Their articulate and expressive nature allows them to effortlessly engage in intellectual conversations, share their ideas, and comprehend different opinions. However, it is crucial for Geminis to remember that effective communication extends beyond mere words – active listening is equally essential. By maintaining an open mind and giving others a chance to be heard, Geminis can establish stronger connections and foster healthier relationships in both personal and professional settings.
Embrace adaptability: Geminis should embrace their innate ability to adapt to change and approach new situations with an open mind. Embracing flexibility allows them to thrive within the ever-changing landscape of life.
Cultivate focus: With their minds constantly buzzing, Geminis often struggle to maintain focus. By practicing mindfulness and employing strategies such as time blocking or using task lists, they can enhance their ability to concentrate on important tasks.
Explore diverse interests: Geminis have an insatiable thirst for knowledge and variety. By allowing themselves to explore various interests, whether through hobbies or learning new skills, they can feed their intellectual appetite and ward off boredom.
Cancer: Exploring the Depths of Emotional Intuition
In our journey through life, we encounter a multitude of emotions and experiences that shape who we are. For individuals born under the sign of Cancer, these emotional depths run exceptionally deep, allowing them to tap into an extraordinary level of intuitive understanding. Ruled by the Moon, Cancerians are highly attuned to their emotions and those of the people around them, making them natural empaths.
The profound emotional intuition of Cancer is often their greatest strength, enabling them to connect with others on a profound level. This intuitive ability allows them to swiftly recognize and empathize with the unspoken thoughts and feelings of those they encounter, offering unmatched compassion and support. Cancerians have a unique capacity to instinctively perceive the needs of their loved ones, providing a comforting presence and fostering a nurturing environment.
When it comes to relationships, Cancerians shine as they effortlessly respond to the emotional cues of their partners. Intuitively understanding their desires, fears, and whims, they excel at creating bonds built on empathy and trust. Moreover, Cancerians possess exceptional insight into their personal emotions, enabling them to navigate the often turbulent waters of their own feelings with grace and understanding.
Emotional depth: Cancerians possess an unparalleled capacity for emotional depth, allowing them to experience life's joys and sorrows on a profound level.
Empathetic nature: With their empathetic nature, Cancerians can effortlessly understand and connect with the emotions of others, providing solace and support.
Intuitive relationships: In relationships, Cancerians excel at intuitively responding to the emotional needs of their partners, fostering deep connections based on trust and understanding.
Leo: Embodying Leadership and Creative Expression
When it comes to zodiac signs, Leo stands out as the embodiment of leadership and creative expression. People born under this sign, between July 23 and August 22, are known for their charismatic personality and natural ability to attract and inspire others.
One of the defining traits of Leos is their strong leadership qualities. They possess innate confidence and a magnetic presence that draws people towards them. Leos are natural-born leaders, always ready to take charge and guide others towards success. They inspire their peers with their enthusiasm, unwavering determination, and drive for excellence, making them ideal team leaders or candidates for managerial positions.
Moreover, Leos have an unparalleled talent for creative expression, shining brightest when given the opportunity to utilize their artistic abilities. Whether it's through painting, music, acting, or any other form of artistic endeavor, Leos have an inherent flair for creativity that sets them apart. Their bold and imaginative nature allows them to think outside the box and infuse their work with passion and originality, making their creations truly remarkable.
Key Characteristics of Leos:
Confidence that radiates and captivates
A natural inclination towards leadership
Passionate and driven towards success
A flair for creative expression
Bold thinking and imaginative problem-solving
With fierce determination and a strong sense of self, Leos not only lead by example but also inspire those around them to reach their full potential. Their vibrant energy, combined with their passion for artistry, propels them to create unique works that leave a lasting impact on the world. From the boardroom to the stage, Leos continue to embody the spirit of leadership and creative expression.
Virgo: Honing Perfectionism for Personal Growth
As a Virgo, you possess an innate desire for perfectionism, attention to detail, and a thirst for self-improvement. However, it's important to navigate this personality trait in a healthy way, allowing it to fuel your personal growth rather than becoming overwhelming. Here are a few strategies to help you harness your perfectionism effectively:
1. Embrace self-compassion:
Being kind to yourself is crucial when you set high standards. Instead of constantly berating yourself for not meeting perfection, practice self-compassion. Remind yourself that no one is flawless, and embrace your imperfections as part of your unique journey.
2. Establish realistic goals:
Set achievable goals that push you just enough to grow without overwhelming yourself. Break larger tasks into smaller, manageable steps, and celebrate your progress along the way. Remember, personal growth is a continuous process, and setting realistic goals will help you stay motivated while avoiding unnecessary stress.
By acknowledging that growth is more important than perfection, Virgos can channel their perfectionism into a positive force for personal development. Remember to embrace self-compassion and set realistic goals as you navigate your path towards personal growth.
Future Outlook
In conclusion, the intriguing traits of each zodiac sign provide a fascinating lens through which to explore human nature and better understand ourselves and those around us. From the pioneering energy of Aries to the intuitive and compassionate nature of Pisces, each sign offers unique characteristics that shape our personalities and interactions. While it is important to remember that astrology is not an exact science, the observations made throughout this article shed light on the broad archetypes and tendencies associated with each zodiac sign.
Whether you believe in astrology or not, exploring the traits of zodiac signs can offer valuable insights into our own strengths and weaknesses, as well as provide a deeper understanding of the people we encounter in our lives. By recognizing and embracing these diverse traits, we can develop greater empathy, acceptance, and diplomacy in our relationships.
Moreover, examining these traits can also aid personal growth and self-reflection. Recognizing our own strengths and challenges associated with our zodiac sign can encourage personal development and help us navigate life's complexities with greater awareness.
As we navigate the intricate tapestry of human existence, it is essential to remember that astrology serves as a tool for self-awareness, rather than a definitive roadmap for our lives. Combining astrological insights with our own critical thinking and understanding of psychology contributes to a more well-rounded perspective of ourselves and the world.
In conclusion, the intriguing traits of zodiac signs spark curiosity and offer a new dimension to our understanding of human behavior. Whether you interpret them as mere entertainment or believe in their cosmic influence, exploring the characteristics associated with each zodiac sign can foster personal growth, enrich relationships, and deepen our appreciation for the beautifully diverse tapestry of humanity.