Who Is The Type Of Man For Her?
First things first, Taurus Woman is always looking for a funny man. Secondly, she wants a man with whom she can talk about everything. Thirdly and most important she want this man to be trustworthy. Taurus woman is not a big talker, so she expects her partner to charm her. She wouldn't mind if her man isn't a knight, but at least he can be himself.
Taurus Woman hates double faced man. With the Taurus Woman, it is best that any potential candidate must make her small compliments, small gestures with which to make her understand that "he cares". However, any exaggerated behavior or trying to appear too impressive may put her off.
Once the first steps are done correctly, the Taurus woman no longer needs to be provoked, but only to be respected. Like mentioned earlier she needs a man who can stand "straight" and true to his partner. Thus, if the man has had the pleasure of seducing her and he wants to keep her, he must make sure to treat her right. Any foul behavior will be the start to a quick end.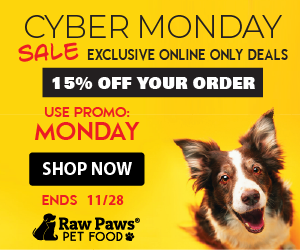 Conquering Her Heart
Taurus Woman is attracted by those who can blend well with her personality. Finding what she likes is not that difficult. Below are a few just to start off …
Talk her mind, don't argue
Don't be annoying or boring
Keep her smiling as much as you can
Don't try to fool her
Avoid talking nonsense
To conquer the heart of a gorgeous Taurus woman is not impossible, thanks to her calm and tolerant influence which she receives from the planet Venus. That said, anyone who wants to win her has to put some efforts and a good dose of patience. Taurus woman loves to be intrigued. Apart of this, she remains fascinated by men who do not fall on her feet. She does not necessarily look for the man who wants to hold her hands but doesn't even want the doormat type of man either.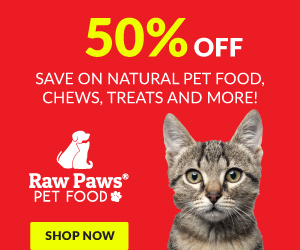 How to Conquer Taurus Woman?
To conquer Taurus Woman is required a lot of patience. Considering her slowness in reacting to all form of kind gestures, it can also take weeks. Taking so long will make potential candidates to ask themselves twice before starting their 'long journey' to win her. At the end of their hopes, she will throw her herself over the right match feeling his love and accept to stop the 'hunting' game to win her. But how to get her attention in the first place? Well, consider asking her out during the weekdays after she comes tired from work.
The potential candidate should present himself with gentleness and heads up asking her to . With a little luck, she will stop to hear what he has to say. He should be able to ask her to have lunch or dinner together. From then on, the potential candidate has to take her often to (preferably) the same restaurant. After a few suitable manners she may get greedy … and obviously, not just for food.
What Does She Offer?
Taurus woman offers herself totally, without rethinks, affectionate, half-terms or sensitive emotions. She knows how to give her partner a clear and precise sense of security. The way she expresses her feelings reflects her reflective nature. Taurus woman isn't careless or reckless. She launches herself into an emotional relationship only when she is sure of herself and her partner's feelings. Her relationship generally has a long duration that in some cases is destined to last for a lifetime. The Taurus of both sexes are affectionate and constant lovers, without restraints and taboos.
Taurus Woman knows how to enjoy contact with being loved naturally and straightforwardly, without adopting unhealthy or complicated attitudes. When she takes the path of life with a person, she proceeds with commitment and a sense of responsibility. Thus, step by step, emotional security is built thanks to her exceptional talent for perseverance. The sincere affections, the family and the solid material certainties are for her personal pride which make her, ultimately, a sign that really knows how to enjoy life.

Taurus woman can be egoist most of the time
Can tell the story of her life to men who seem deeply connected with her
She is a pure naturist and loves all living things
Doesn't like fake things
Naturally sensual
Doesn't mind living in their own world
She's practical and uses her common sense
She's vulnerable and can't really make the difference between right or wrong
She isn't good at judging others. Sometimes she is totally wrong
Taurus Woman In Relationships
Love for Taurus woman is a serious matter. Only in moments of discouragement could she allow herself to go to "physical" adventures. Generally, the choice of a partner is a task that requires seriousness and great commitment. Once the ideal partner is found, the Taurus woman considers him irreplaceable and, of course, she demands the same in return. In many cases, she prefers her relationship to be a traditional one with particular roles, with duties and responsibility attributed "by nature" to men and women.
The attachment of the Taurus woman to the classic models of the couple is even more evident than in the man of the sign. It is not easy to establish a relationship if there are no premises that last over time. It almost seems like she wants guarantees. At the bottom of her heart, she nourishes the idea that the perfect couple is compact and protected. She firmly believes in the traditional values ​​of the couple. The most important part of Taurus Woman is that she is never aggressive or authoritarian and does everything to comply with his partner's wishes.
She prefers to live healthy
She'd Look after her body, hair, and face by buying the best cosmetics
Outdoor athletic sports are her favorite daily activities
Taurus woman is a hard worker and can handle difficult tasks
This woman can handle difficult tasks
She can dress well for any occasion.
Likes to live a traditional life
She has around and strong body
Like to attract males around her
Taurus Woman Jealousy
More than passion and sensuality there is a "dark side" for Taurus man or woman. Both are very jealous. This may seem as a bad matter instead it's not. The Taurus Woman protects her investment in love. She wouldn't let true love just leave without her fighting to keep it as hers forever. During his effective experience, she just won't admit that she is capable of great scenes of reckless jealousy without a real foundation. The sign of Taurus is one of the signs most subject to this feeling.
Also because it is merely her natural way of having a possessive character and there is nothing Taurus can do to change that. With Taurus Woman, no concrete facts are needed because her jealousy merely is driven by the fear of losing her partner. When she is in love, she comes to the point of considering the difference in an obsessive way, as if she was his exclusive property. Jealousy is the biggest problem anyone has to face with a Taurus woman.
On the practical level, the fascinated "bull" is faithful to the bitter end and imagines that everyone is like her. That is why she does not digest betrayals. In the case and when she feels betrayed or deceived, she will endure terribly and can get her to manifest her angry rage with dramatic scenes. The best way to keep Taurus woman away from jealousy is to stop feeding her with it.

Taurus Woman Physical Appearance and Lifestyle
Taurus woman may look ponderous, but she tends to have a strong body. She tries to do her best to maintain good health. Her life is full of activities, which makes the most part of life. Fitness remain in her most important part of her daily program. She shows interested in athletic activities or anything similar to keep her buddy healthy.
Taurus woman loves to show off her looks and appear sensual. Taurus Woman likes to distract men' attention by arranging her hair in a way other women don't. She would dress, make-up, wear great shoes so men can notice her charms. Most of time (depending on the occasion) she prefers to wear light dresses.
To appear as more natural as possible remain her key factor to attract men. Also, she will make sure to wear the best dress for a given event or for occasional business or friend's meeting. When around new people Taurus Woman isn't a long talker. Her natural character is more of being calm. She expects others to do the talking, then she can be the judge of their character. Her silent behavior makes men wonder "who is this beautiful and mysterious woman?"
Hardworking Taurus Woman
At work, she has a different approach. She's very dedicated to her job and won't leave a stone upturned until she gets the job done. Taurus woman is strong and can handle difficult tasks. Also, she has all the skills needed to complete with anyone. Be aware of Taurus Woman ambitions. She makes her career a personal matter. Taurus woman can accept any difficult tasks thrown to her. And yes, she can accomplish them successfully, leaving everyone asking "how did she manage to get it done?".
She can act slow at first finishing her tasks, but rest assure that she will complete those tasks in the best way possible. Taking it slow is the her best weapon of success. She studies any task given before making concrete steps towards success. With her stubborn character, she will manage to thrive, and climb the ladder of success day after day. Opportunities come to her, because she loves opportunities and yes, she knows how to handle opportunities presented to her.