Pisces: The Ethereal Water Sign Unveiled
In the celestial realm, there exists a mystical world where zodiac signs reign supreme, guiding and shaping our deepest sensibilities. Among these enigmatic forces, Pisces, the twelfth sign of the zodiac, emerges like a shimmering mirage on a calm, moonlit sea. Symbolized by two fish swimming in opposite directions, this ethereal water sign possesses an irresistible allure that weaves together dreams, compassion, and intuition like the gentlest of currents.
As we delve into the cosmic depths of Pisces, we uncover a personality as multifaceted as the ever-changing tides. With a compassionate heart that knows no bounds, individuals born under this sign are often seen as natural healers and empathetic souls. Their emotional intelligence runs deep, allowing them to effortlessly understand and connect with the raw emotions of others. This innate sense of empathy empowers Pisces to not only navigate their own turbulent waters but also to offer solace to those who seek comfort within their soothing presence.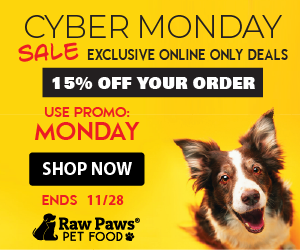 Guided by their ruling planet Neptune, the dreamy realm of Pisces knows no boundaries, floating in a world of boundless imagination and creativity. It is often said that Pisceans possess an otherworldly quality, seemingly existing outside the constraints of time and space. This intuitive nature allows Pisces to perceive hidden truths and decipher the unspoken language of the universe. It is through this lens that they gain profound insight into the metaphysical, making them natural seekers of the elusive soul and its eternal mysteries.
Yet, amidst this ethereal beauty lies a duality that often finds Pisceans torn between conflicting currents. Their mutable nature can make decision-making a tumultuous journey, as they swim between opposing viewpoints, seeking balance in an ever-changing world. With a tendency to become lost in their own dreamscape, they may find themselves grappling with reality, unsure of where their own boundaries lie. However, it is precisely this fluidity that allows Pisces to adapt effortlessly to shifting circumstances, making them versatile and imaginative problem solvers.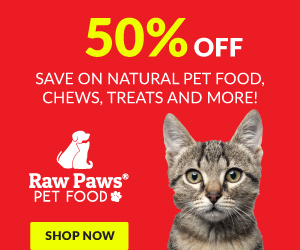 As we explore the depths of Pisces, we embark on a voyage of self-discovery and understanding, unlocking the secrets of this enchanting water sign. Through their intuitive empathy, profound creativity, and indomitable spirit, Pisceans remind us of the sacred interconnectedness of all living beings. Their ethereal energy beckons us to ride the currents of imagination and compassion, guiding us towards a deeper understanding of ourselves and the universe that surrounds us. So, join us as we dive into the depths of Pisces, ready to be enthralled by the enigmatic water sign that captures the essence of mysticism itself.

Pisces: The Mysterious World of the Ethereal Water Sign
Embodying the essence of enchantment, Pisces is the twelfth and final sign of the zodiac. Known for its ethereal nature, this water sign invites us to explore the depths of our imagination and tap into our intuitive powers. Symbolized by two fish swimming in opposite directions, Pisces is often associated with duality, reflection, and hidden truths.
Those born under the Pisces sign are known for their gentle and compassionate nature. They possess a deep understanding and empathy for the world around them, making them natural healers and intuitive souls. Their innate connection with emotions allows them to navigate the complexities of human feelings with ease, often serving as a pillar of support for their loved ones.
In the realm of relationships, Pisces' mysterious aura adds an element of allure to their interactions. Their enigmatic persona can make understanding them a delicate dance. Below, we explore some key characteristics and intriguing aspects that define the enigmatic world of this elusive water sign:
Intuition: Pisces is deeply intuitive, often relying on their gut feelings to guide them through life.
Creative Expression: Known for their artistic and imaginative nature, Pisces individuals excel in creative fields, such as music, art, or writing.
Sensitivity: Their heightened emotional awareness allows them to pick up on subtle cues that others may miss, making them highly perceptive.
Mystery and Intrigue: Pisces' mysterious aura often makes them appear intriguing and captivating to others, who are drawn to their elusive qualities.
Eternal Dreamers: Pisces individuals are known for their boundless imagination and dreamy nature, constantly seeking to explore new realms within their minds.
As the enchanting waters of Pisces continue to ebb and flow, their mystical nature will forever remain a captivating enigma. Exploring the multidimensional world of this ethereal water sign allows us to tap into our own secrets and embrace the beauty that lies within the mysterious depths of our souls.
Unveiling the Inner Depths: Understanding the Pisces Personality
Pisces, the water sign, is perhaps one of the most enigmatic personalities of the zodiac. Governed by Neptune, these empathetic souls are deeply connected to their emotions and possess an innate understanding of both the beauty and darkness of life. Let us embark on a journey to delve into the depths of the Pisces personality and unravel the traits that make them truly unique.
1. Compassion: Pisces individuals are highly empathetic and possess an unparalleled ability to understand the struggles of others. Their compassionate nature drives them to lend a helping hand whenever they can, making them natural healers, artists, and philanthropists.
2. Intuition: Governed by Neptune, the planet of intuition, Pisces individuals have an uncanny ability to tap into the unseen. Their intuitive nature allows them to keenly perceive the emotions and motivations of others, often without any need for words. This gift not only makes them exceptional listeners but also valuable confidants.
A Closer Look at Pisces' Emotional Intelligence and Empathy
Pisces, a water sign represented by the fish, is often praised for its exceptional emotional intelligence and unparalleled empathy. Those born between February 19 and March 20 under the sign of Pisces tend to possess a unique ability to connect deeply with others on an emotional level, making them excellent companions and valuable assets in many interpersonal situations.
With their strong emotional intuition, Pisces individuals possess the following traits that contribute to their remarkable emotional intelligence:
Empathetic Nature: Pisces has an innate ability to sense and understand the emotions of others, allowing them to provide genuine support and compassion.
Deep Listening Skills: Pisces excels at listening attentively, picking up on both spoken and unspoken cues. This enables them to comprehend underlying emotions and offer meaningful advice when needed.
Intuitive Awareness: Known for their gut instincts, Pisces can sense the emotions and needs of those around them, often without any verbal communication.
Pisces' heightened emotional intelligence allows them to forge strong, authentic connections with others. Their highly intuitive and empathetic nature enables them to offer solace, lend a sympathetic ear, and provide invaluable emotional support to those in need. Their unwavering ability to understand and embrace diverse perspectives fosters an atmosphere of empathy and acceptance in both personal and professional relationships.
The Creative Genius of Pisces: Exploring the Artistic Side
The Creative Genius of Pisces
Pisces is known to be one of the most imaginative and artistic signs of the zodiac. With their intuitive nature and deep emotions, they possess a unique ability to tap into their creative depths and produce exceptional works of art. Their innate understanding of human emotions allows them to create masterpieces that resonate with others on a profound level.
One of the key characteristics that sets Pisces apart is their ability to think outside the box. Their open-mindedness and free-spirited nature allow them to explore new ideas and unconventional approaches to their art. Whether it's painting, writing, music, or any other form of artistic expression, Pisces are known for pushing boundaries and challenging the status quo. Their willingness to take risks and experiment with different techniques often leads to groundbreaking and innovative works.
Imaginative Vision: Pisces possess a rich inner world filled with vivid imagination. They have the unique gift of transforming their dreams and fantasies into tangible art forms that captivate and inspire.
Empathy and Sensitivity: Pisces' great sense of empathy allows them to connect deeply with the emotions and experiences of others. This profound understanding enables them to create art that elicits strong emotional responses and forms a powerful connection between the artist and the audience.
Fluidity and Adaptability: Pisces are incredibly adaptable, able to effortlessly shift between different art forms and styles. They embrace change and use it as a tool to constantly evolve their craft, making them versatile artists who never cease to surprise and amaze.
In conclusion, the creative genius of Pisces stems from their ability to tap into their intuition, think outside the box, and connect with others on an emotional level. Their imaginative vision, empathy, and adaptability make them exceptional artists who continue to push boundaries and create art that leaves a lasting impact.
Nurturing Relationships: Pisces as Intuitive and Caring Partners
Pisces as Intuitive and Caring Partners
Pisces individuals are well-known for their intuitive and caring nature, making them incredible partners in any relationship. Their ability to understand and empathize with others is truly remarkable, allowing them to build deep and meaningful connections with their loved ones. Whether in friendships, romantic partnerships, or family relationships, Pisces' innate sensitivity and compassion always shine through.
What sets Pisces apart is their uncanny ability to intuitively grasp the emotions and needs of their partners. They can sense when something is wrong, even before their loved ones express it. This makes them excellent at providing emotional support and offering a comforting presence. Pisces partners are always willing to listen and lend a helping hand, making them the perfect confidants for anyone seeking solace or advice. Their caring nature knows no bounds, as they are always ready to go above and beyond to ensure the happiness and well-being of those they hold dear.
Pisces individuals have a remarkable knack for making their partners feel understood and deeply loved.
Their empathetic nature enables them to put themselves in others' shoes, fostering a profound connection and emotional intimacy.
Pisces partners are highly compassionate and nurturing, always prioritizing the well-being of their loved ones.
They excel at providing emotional support and offering a safe space for their partners to express their innermost thoughts and feelings.
In a relationship with a Pisces, one can expect to be embraced with unconditional love and understanding. Their intuitive and caring nature makes them a true blessing as partners, as they constantly strive to create a harmonious and nurturing environment where both individuals can thrive.
Pisces at Work: Harnessing the Power of Imagination
As a Pisces, you possess a special gift: a boundless imagination that knows no limits. This imaginative prowess can be a game-changer in the workplace, allowing you to approach tasks with a unique and creative perspective. Your ability to think outside the box enables you to come up with innovative solutions that others may have never considered.
Here are a few ways you can harness the power of your imagination at work:
Embrace brainstorming: Use your imaginative nature to its fullest potential by actively participating in brainstorming sessions. Your ability to envision possibilities and explore unconventional ideas can inspire your team and lead to breakthroughs.
Visualize success: Leverage your gift of imagination to visualize your goals and aspirations. By creating vivid mental images of your desired outcomes, you can set a clear path towards achieving them, keeping yourself motivated and focused along the way.
Emphasize creative problem-solving: When faced with challenges, tap into your vivid imagination to develop innovative solutions. Think beyond conventional approaches and let your imaginative mind guide you towards unconventional yet successful resolutions.
Remember, your imagination is a powerful tool that can set you apart in the workplace. By harnessing this gift, you can become a valuable asset to your team and shine in your professional endeavors.
Pisces' Strengths
The compassionate and empathetic nature of Pisces gives them a unique advantage when it comes to navigating life's challenges. Their ability to understand and connect with others on a deep emotional level allows them to offer a shoulder to lean on during difficult times. Their kind and gentle approach often brings comfort and solace to those around them, making them exceptional in providing emotional support.
Additionally, Pisces possess a highly intuitive nature, which enables them to sense underlying emotions and read between the lines in any situation. This intuition helps them make wise decisions and navigate through complex problems. Their creativity and imagination also play a significant role in their problem-solving abilities, as they can effortlessly come up with innovative solutions to overcome obstacles.
Compassionate: Pisces' empathy and understanding make them a pillar of support for others.
Intuitive: Their ability to sense emotions and read situations helps them make smart choices.
Creative: Pisces' imagination allows them to find unique solutions to challenges.
Pisces' Weaknesses
While Pisces possess numerous strengths, they also have weaknesses that can hinder their ability to navigate life's challenges. Their empathetic nature sometimes makes it difficult for them to set clear boundaries, causing them to become overwhelmed by the emotions of others. This can lead to emotional exhaustion and burnout, impacting their own well-being.
Furthermore, Pisces tend to be overly trusting and can be easily taken advantage of by manipulative individuals. Their trusting nature can make it challenging for them to see when someone is not acting in their best interest, putting them at a disadvantage in certain situations. Additionally, their highly sensitive disposition can cause them to take criticisms deeply to heart, affecting their confidence and ability to handle adversity.
Lack of boundaries: Pisces' empathetic nature sometimes makes it difficult for them to establish boundaries.
Trust issues: Their trusting nature can expose them to manipulation.
Sensitivity: Criticisms can deeply affect Pisces' self-esteem and resilience.
Spiritual Seekers: Pisces and their Connection to the Otherworldly
Pisces, the twelfth and final sign of the zodiac, is often regarded as the ultimate spiritual seeker. Ruled by Neptune, the planet of spirituality and transcendence, Pisces individuals possess a profound connection to the otherworldly. Their intuitive nature and empathic abilities allow them to effortlessly tap into the realms beyond the physical, making them natural conduits of spiritual energy.
In their quest for a deeper understanding of the universe, Pisces embrace a range of spiritual practices and beliefs. Here are some key elements that highlight their unique connection to the otherworldly:
Embracing Mysticism: Pisces are drawn to the mystical and often find solace in exploring esoteric knowledge. They are fascinated by the unseen, seeking understanding through astrology, divination, and other metaphysical practices.
Heightened Intuition: Gifted with an intuitive prowess that surpasses most other signs, Pisces rely on their inner knowing to navigate the complexities of life. Their instincts often guide them to uncover spiritual truths and hidden meanings.
Deeply Empathic: Pisces possess a remarkable capacity for empathy. Their sensitive nature allows them to not only deeply understand the emotions of others but also serve as a source of comfort and healing.
It's important to note that not all Pisces individuals will embrace these aspects of their spirituality in the same way. Personal experiences and circumstances can influence their spiritual journey and the extent to which they connect with the otherworldly. Nonetheless, Pisces' intrinsic spiritual nature makes them natural seekers of truth and wisdom beyond the confines of the material realm.
The Ideal Pisces: Practical Tips for Self-Care and Personal Growth
Pisces individuals are known for their empathetic and compassionate nature, often putting others before themselves. However, it is crucial for them to prioritize self-care and personal growth to maintain their own well-being. Here are some practical tips tailored specifically for Pisces, to help them navigate through life with balance and harmony:
1. Embrace Boundaries:
As a Pisces, you naturally absorb the emotions and energy of those around you. Establishing clear boundaries is essential to prevent emotional overload. Learn to recognize when someone's energy is negatively affecting you, and don't hesitate to create space for yourself to maintain your emotional equilibrium.
2. Nurture Your Creative Side:
Unlock the profound creativity that lies within you, Pisces! Engage in artistic pursuits that allow you to express your emotions and imagination freely. Whether it's painting, writing, or playing an instrument, these creative outlets offer a therapeutic escape and an opportunity for self-discovery.
Unlocking the Romantic Realm: Love and Compatibility for Pisces
Pisces, the dreamy and compassionate water sign, seeks deep emotional connections and thrives in a loving and supportive partnership. Understanding the unique traits and compatibility factors that shape their romantic journey is key to unlocking the full potential of their love life. Let's explore the captivating world of love and compatibility for Pisces:
1. Ideal Matches:
Pisces generally experiences a harmonious bond with fellow water signs Cancer and Scorpio. These compassionate signs share an empathetic nature and an intuitive understanding of each other's emotions. Their relationships are often deep, meaningful, and filled with unwavering support.
Additionally, Pisces can find compatibility with earth signs Taurus and Capricorn. While their approaches to love may differ, these grounded partners provide stability and structure, complementing Pisces' fluid and imaginative nature.
2. Potential Challenges:
Pisces may encounter some challenges in relationships with fiery signs Aries and Sagittarius. These energetic and independent partners can struggle to connect on an emotional level, potentially leading to misunderstandings and conflicts.
Furthermore, the analytical nature of air signs Gemini and Libra might clash with Pisces' emotional depth. Communication gaps may occur, making it essential for both parties to actively work on understanding each other's perspectives.
The Way Forward
In conclusion, Pisces, the ethereal water sign, is a fascinating and complex astrological symbol representing profound emotions, intuition, and spirituality. Born between February 19 and March 20, Pisceans possess a unique blend of creativity, empathy, and adaptability that sets them apart from the other zodiac signs. Governed by Neptune, the planet of dreams and illusions, Pisces tends to navigate life with a deep sense of empathy and a natural inclination towards helping and understanding others.
The ethereal nature of Pisces allows them to effortlessly connect with the spiritual realm and tap into their intuitive powers. They possess a heightened sensitivity that enables them to sense the emotions and needs of those around them. This empathetic characteristic often attracts people to Pisceans as they provide a nurturing and supportive presence for both friends and strangers alike.
The water element associated with Pisces further enhances their emotional depth and fluidity. Just as water has the power to adapt and flow, so do people born under this sign. Pisceans are highly adaptable individuals, capable of adjusting to any situation or environment with ease. This flexibility not only allows them to navigate life's challenges with grace but also makes them excellent problem solvers and intuitive decision-makers.
Pisceans are known to possess an uncanny ability to tap into their imaginations and explore the realms of creativity. Their artistic expression often becomes their sanctuary, where they can fully embrace their emotions and bring their dreams to life. Whether it is through writing, painting, or music, Pisces finds solace in the world of artistic creation, allowing them to connect with their innermost selves and channel their emotions into beautiful works of art.
While possessing these incredible strengths, Pisces can also face challenges in maintaining healthy boundaries and avoiding being overwhelmed by the emotions of others. Their strong bond with the spiritual world can sometimes lead them astray, causing them to lose touch with reality. Nevertheless, with self-awareness and a conscious effort to find balance, Pisceans can truly harness their immense potential and navigate life's journey with clarity and purpose.
In summary, Pisces, the ethereal water sign, shines as one of the most compassionate and intuitive signs of the zodiac. Their ability to connect deeply with others, adapt to diverse situations, and express their creativity makes them an invaluable asset to society. With their empathetic nature and spiritual inclinations, Pisceans hold the key to unlocking profound emotions and understanding the intricacies of the human experience. As we delve into the depths of Pisces, let us appreciate the ethereal beauty and wisdom they bring to the world.