The Right Person For The Business
Without a doubt, Pisces boss knows how to take care of business. Besides he/she is intelligent with rare abilities able to take on any business to the next level. Definitely, many employees would want to be like their boss not only for his fantastic skills at work but also for his kind and positive manners. Typical Pisces boss can manage to work under pressure.
Pisces boss is continually looking to find the best employee to create a team able to handle different tasks.
Pisces boss is passionate about what he does, and very often he would want to share his stories and experiences with his employees in an attempt to get them working the same style as he/she used to before becoming a boss.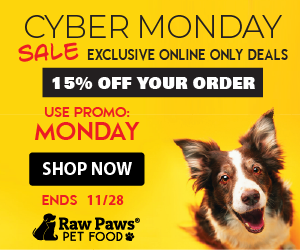 He won't allow anyone to copy his business idea. Sharing ideas about work is normal but sharing anything private is impossible and would never happen.
Never Mix Business With Private Life
In addition, Pisces boss hates mixing business with private life and wouldn't want anyone to know anything about his secrets either.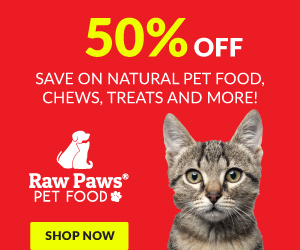 Occasionally, he would invite members of his best team for dinner or for a party at his house garden where he/she usually holds all his parties. The only people who could one day be part of his business are his children.
If any of Pisces boss children show interest in the company, Pisces parent will give them a chance to learn with the hope to transfer the business to them one day.
Pisces boss will teach them everything there is to know as well will get him to get accustomed with his best employee so one day they could co-work together.
Listening Is A Virtue
Pisces boss is the best listener of all zodiac. He would listen to anyone's ideas, and if it sounds good as a business opportunity, he will give that idea a try.
The people who bring positive ideas for Pisces boss business are welcome as well they could benefit shares or percentages from the idea presented. Pisces boss is generous and would prefer to share some of his profit only if the idea is worth for profit.
Pisces boss altruistic behavior would benefit employees too. He will encourage employees to bring more profit to the business. Apart from the fat bonuses which every employee will get, they will also have the chance to make a career.
Pisces boss would also honestly pay everyone who proves to work honestly. On the other hand, any lazy employees will get several warnings and a chance to change their attitude; otherwise, they will be told to stop working.
Knows how to take care of his business
Will share business knowledge
Will give employees part of the profit
The best employee will get promoted
Would listen to employee ideas
Is an excellent listener
Would not mix business with family
Pisces As Employee
Pisces employee is too skillful and well-balanced managing to finish any task given. His abilities are beyond others imagination. Pisces employee is any boss' favorite employee because he/she is a hard worker and usually never complains unless he/she is mistreated.
Typical Pisces employee tends to be successful in many departments, but he mostly excels when he has to work with creative people or among those who want to share ideas.
Pisces employee doesn't like working under pressure, or he will lose interest. One way to get the better out of him is to leave him be, sit back and wait for the results.
It's rare for Pisces employee to fail since he has high integrity and high working morale without forgetting his determination to get a task done in time.
Pisces Working Approach
Pisces is one of the most straightforward person in the zodiac to work with. He/she has few or none demands when working. Pisces prefer to work in the well-organized environment. He tries to avoid working under unnecessary pressure.
Being comfortable is essential for Pisces to be productive. His creative imaginations must have the necessary peace of mind to be able to be productive. Usually, he would only work or communicate with colleagues who he trusts the most.
Wants to pass his company on to his children
Is always ready to help someone
Feeling comfortable while working is very important
Is able to keep coworkers happy
The working area must be spacious
Lots of light to work would keep depression away.
Would encourage coworkers by his funny jokes
Can Pisces be successful?
He doesn't have great business skills, but he's a very good artist. Pisces doesn't like hard work and prefers to do things alone. He is neither a very pragmatic type nor a stand-out type. He prefers to leave things as he is and tries in every way to avoid difficulties. His career is mainly based on his creative talents.
Because he likes to think about things for a long time, he is generally the one who comes up with new ideas, even if he is a master of procrastination and last-minute things. It is certainly not one of the most eloquent signs of the zodiac.
He will always use metaphors to express concepts. He is not offensive and it is often difficult to understand what he is saying. This is why he prefers to express himself through emotions and actions so that people can understand him.
Working In Harmony With Others
Coworkers would feel more than happy to work with Pisces because he/she is a pleasant colleague to be with and wants to make everyone happy with his funny jokes. Usually, his jokes are more related to his work and totally spontaneous.
As well, he/she would invent jokes as he works along with his colleagues. Pisces hates being depressed. Often, he will request better working conditions. Large and well-lit working environment is essential. Any dark or cozy working area would depress him and eventually will make him quit his job.
What business can Pisces do?
Pisces working skills remain valued in many industries. His actual advantages are many, but few are worth mentioning. Pisces doesn't like to talk too much instead he/she would listen to what others have to say then he would reply with common sense or would disagree with manners.
Pisces tone of voice when talking is usually low making everyone wanting to listen more to them. Regularly, Pisces will perform better in a leading role rather than being a boss.
Most preferred industries are media production like radio or TV presenters, movie director or scriptwriter, acting, music industry singing or playing an instrument, public relations helping people in need, would prefer to lead charity projects, marketing as he is able to be productive in inviting, advertising, managing, selling products.
Versatile and changing could often make him change jobs. Inspiration makes him excel in artistic and musical fields.