In the vast celestial realm, there exists a constellation that captures the imagination like no other: Pisces, the enigmatic fish of the zodiac. Governed by Neptune, the god of the sea, those born under this mystifying astrological sign are often admired for their multifaceted personalities and deep emotional intelligence. As we delve into this comprehensive guide to Pisces, we shall explore the intricacies of their astrological traits, uncover the secrets of their hidden depths, and navigate the uncharted waters of their enigmatic nature. Prepare to embark on a journey through the depths of the Piscean realm, where intuition reigns and dreams become reality.

Understanding the Water Sign: Pisces – A Dive into Its Personality Traits and Characteristics
As we explore the depths of the mesmerizing Pisces, a water sign ruled by Neptune and co-ruled by Jupiter, we unveil a world of captivating personality traits and characteristics unique to these individuals.
1. Intuitive and Imaginative: Pisces possess a remarkable ability to tap into their intuition, offering them a keen sense of perception and deep empathy towards others. Their rich imagination knows no bounds, allowing them to effortlessly navigate the realms of creativity, art, and spirituality.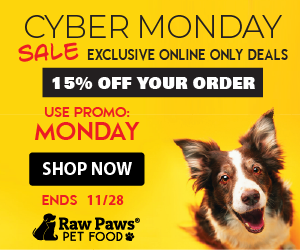 2. Compassionate and Sensitive: Known for their compassionate nature, Pisces are highly sensitive to the emotions and needs of those around them. They possess an innate desire to help and support others, making them incredible friends and reliable allies in times of need.
3. Versatile and Adaptable: Pisces thrive in environments that embrace change and variety. Their innate adaptability enables them to seamlessly adjust to different situations and personalities, making them highly versatile individuals. This adaptable nature also allows them to easily flow between different interests and aspirations, exploring a multitude of paths in both their personal and professional lives.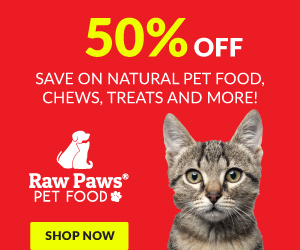 4. Dreamy and Idealistic: With their heads often in the clouds, Pisces have a natural inclination towards dreaming and envisioning a better world. They possess an unwavering belief in the power of love and seek to bring harmony and unity wherever they go. Their idealistic nature often inspires those around them to strive for a world where compassion and understanding prevail.
5. Secretive and Mysterious: Pisces are characterized by their enigmatic aura, often having a depth that is both intriguing and elusive. They tend to keep a lot hidden beneath the surface, as their sensitive nature and instinct for self-protection drive them to guard their deepest emotions and vulnerabilities.
In conclusion, the enchanting water sign of Pisces intertwines intuition, compassion, adaptability, idealism, and an air of mystique to create a captivating personality brimming with emotion and depth. Understanding these traits can provide valuable insights into the individuals born under this sign, and foster a greater appreciation for the intricate tapestry of human personalities.
Exploring the Emotional Depths: How Pisces Deals with Love and Relationships
Pisces, the compassionate water sign ruled by Neptune, approaches love and relationships with a depth and intensity that is unparalleled. This sensitive and empathetic sign values emotional connection and seeks spiritual oneness in their romantic partnerships. When it comes to love, Pisces dives fearlessly into the ocean of emotions, navigating its ever-changing tides with grace and compassion.
Here are some key aspects of how Pisces deals with love and relationships:
Unconditional Giving: Pisces possesses an innate ability to love unconditionally, selflessly devoting themselves to their partner's happiness. Their generous and caring nature knows no bounds, making them understanding and forgiving partners.
Intuitive and Empathetic: With their heightened emotional intuition, Pisces can easily empathize with their loved ones, often sensing their partner's needs even before they are explicitly expressed. This innate empathy allows Pisces to create an emotional sanctuary, making their relationships comforting and secure.
Magic of Imagination: Pisces thrives in the realm of fantasy, often harnessing their vivid imagination to manifest romantic ideals. Their love is fueled by dreams and the belief in soul connections, allowing them to infuse romance and enchantment into their relationships.
Escape into Bliss: Occasionally, Pisces may feel overwhelmed by the intensity of their emotions or the harsh realities of the world. In such moments, they seek solace in their imaginative sanctuaries, desiring an escape from the mundane. This tendency can sometimes make it challenging for them to confront relationship issues head-on.
Understanding how Pisces embraces love and relationships is crucial in creating a fulfilling partnership with this water sign. Their unwavering love and unwavering ability to see beyond the surface will undoubtedly bring an ocean of emotions and spiritual connection to any relationship lucky enough to capture their heart.
Pisces at Work: Unlocking the Zodiac Fish's Professional Potential
Known for their compassionate nature and creative flair, Pisces individuals possess a host of unique qualities that can greatly contribute to their professional success. This water sign's ability to connect with others on an emotional level makes them natural empathizers and team players. These qualities, when utilized effectively, can unlock a world of professional opportunities for the Zodiac Fish.
To maximize their potential in the workplace, Pisces individuals should consider capitalizing on these key strengths:
Intuitive Problem Solving: As highly intuitive beings, Pisces have a remarkable ability to approach complex problems with an open mind, often uncovering innovative solutions that others might overlook. Embracing this natural gift can enhance their contribution in decision-making processes and make them valuable assets to any team.
Creative Expression: With their vivid imagination and artistic abilities, Pisces individuals thrive in creative fields. They bring a unique perspective to projects, consistently injecting their work with originality and innovation.
Adaptability: Pisces' fluid and adaptable nature enables them to effortlessly navigate through changing work environments, making them highly sought-after employees. Their versatility shines when faced with unexpected challenges, allowing them to find creative solutions and maintain a sense of calm amidst chaos.
Furthermore, it is crucial for Pisces individuals to be mindful of potential pitfalls that may hinder their professional growth. To ensure their success, they should be cautious of:
Daydreaming: Pisces' dreamy disposition sometimes leads them to lose focus, drifting away into their own thoughts. While their imagination is a tremendous asset, it's important for them to strike a balance between creativity and productivity.
Boundary Setting: Their compassionate nature may cause Pisces to frequently put others' needs before their own, potentially leading to burnout. Establishing healthy boundaries and setting reasonable limits can avoid exhaustion and help them maintain a healthy work-life balance.
By honing in on their strengths and being aware of the challenges they might face, Pisces individuals can unlock their professional potential and make a lasting impact in the workplace, embracing their role as the nurturing and creative influencers of the zodiac.
The Creative Essence: Pisces and Its Artistic Abilities
Pisces, the eleventh astrological sign of the zodiac, embodies a profound artistic temperament that has captivated mankind for centuries. As a water sign ruled by Neptune, Pisces exudes an innate sensitivity and imagination that translates into extraordinary artistic abilities. These individuals possess a unique perspective and a deep connection to their emotions, allowing them to channel their creative energy into various artistic endeavors.
Artistic expression comes naturally to Pisces, manifesting itself in a plethora of forms that enchant and inspire. From visual arts like painting, photography, and sculpture to performing arts such as dance, theater, and music, Pisces excels at creating captivating masterpieces that transport audiences into an ethereal realm. Their exceptional ability to tap into their emotions enables them to infuse their art with deep meaning and evoke intense emotions in others. Pisces' sensitivity to the world around them allows them to notice intricate details often overlooked, providing a unique perspective that sets their artistic creations apart.
Painting: Pisces artists possess a remarkable talent for capturing the essence of a moment through brushstrokes and vibrant colors. They excel in both realistic and abstract styles, effortlessly translating their emotions onto the canvas.
Music: Whether through singing, songwriting, or playing instruments, Pisces musicians possess an otherworldly ability to compose melodies that resonate deeply with listeners. Their music can transport one to a place of profound emotion and introspection.
Dance: With their fluid movements and ability to express emotions through body language, Pisces dancers create breathtaking performances that effortlessly convey the depths of human experience.
These are just a few examples of the artistic talents that flow from the essence of Pisces. As they harness their emotional depth and imaginative capabilities, their art becomes a medium through which they communicate the unspoken, crafting experiences that touch the soul and leave an indelible mark on the world.
How Pisces Deals with Emotions
Pisces, the stylish water sign of the zodiac, possesses a profound empathetic nature that allows them to effortlessly navigate the deep waters of sensitivity and emotions. In their unique approach to handling their feelings, Pisces rely on a variety of strategies that enhance their emotional well-being and promote inner harmony.
1. Dive into their creative sanctuary: When faced with overwhelming emotions, Pisces often seek solace in their artistic pursuits. Engaging in painting, writing, or playing music acts as a therapeutic outlet, allowing them to process and express their deep-seated emotions in a healthy and meaningful way.
2. Seek a spiritual connection: Pisces understand the importance of connecting with something greater than themselves. Whether through meditation, prayer, or simply spending time in nature, Pisces find solace in spirituality. This practice helps them tap into their intuition, gain clarity, and find inner calmness amidst the storms.
Pisces' ability to embrace their emotions head-on enables them to empathize deeply with others, making them incredibly compassionate and understanding individuals. By recognizing their sensitivity as a strength rather than a vulnerability, Pisces thrives in their own emotional world, where the tides may change but they remain grounded in their intuitive navigation.
The Strength in Compassion: Pisces and Its Empathetic Nature
Pisces, the final sign of the zodiac, embodies a remarkable empathetic nature that is unparalleled. Those born under this water sign are blessed with the ability to truly understand and connect with the emotions of others. Whether it's a friend, family member, or even a stranger, Pisces effortlessly taps into the pool of emotions that surround them, offering unwavering support and compassion.
One of the key strengths of Pisces lies in their remarkable intuition. They have an innate ability to sense the unspoken words and hidden feelings of those around them, often knowing what someone needs or wants before they even verbalize it. This intuitive prowess allows Pisces to provide comfort and solace to those in need, offering a safe haven where people can express themselves without fear of judgment.
In times of distress, Pisces acts as a natural emotional anchor. Their empathetic nature allows them to sense the slightest changes in mood and respond with sincere care and understanding.
Pisces energy is incredibly soothing, making them excellent listeners and counselors. Their ability to validate and empathize with the experiences of others instills a sense of trust and comfort in their presence.
Furthermore, Pisces effortlessly connects with the emotions of animals and the natural world, making them compassionate caretakers, environmentalists, and advocates for the voiceless.
It's vital to recognize that Pisces' empathetic nature is not a weakness, as some may believe, but rather their superpower. They have an unparalleled gift to heal hearts, shedding light on the darkest corners of despair and offering hope and understanding. As we navigate through life, the unconditional empathy exhibited by Pisces serves as a reminder of the strength and beauty that lies within compassion.
The Ultimate Dreamer: Pisces and Its Visionary Worldview
Pisces, the twelfth sign of the zodiac, is often hailed as the ultimate dreamer due to its extraordinary visionary worldview. Ruled by Neptune, the planet of imagination and spiritual enlightenment, individuals born under this water sign possess a unique perspective that can transcend boundaries and touch the realm of the ethereal. Pisces sees the world through a kaleidoscope of emotions, empathy, and intuition, allowing them to tap into a mysterious realm of limitless possibilities.
One of the defining characteristics of a Pisces' worldview is their unwavering belief in the power of imagination. They possess a boundless creativity that knows no bounds, and their visionary outlook allows them to envision a world where dreams become reality. Their vivid imagination enables them to see beyond what meets the eye, unveiling hidden depths within the mundane and revealing profound beauty in ordinary moments. This sign's visionary nature is not limited to their inner world, as Pisces also possesses an uncanny ability to understand the emotions and perspectives of others, making them natural empathizers who truly connect with those around them.
Intuition as a guiding force: Pisces relies heavily on their intuitive nature, often navigating life's complex twists and turns through gut feelings and hunches that seem to come out of nowhere. Their instincts are so finely tuned that they can anticipate events, making them excellent at foreseeing potential outcomes.
Embracing imagination and fantasy: Pisces thrives in the realm of imagination, regularly seeking solace in the world of arts, music, and literature. Their affinity for creative expression allows them to tap into a wellspring of ideas and concepts that others may struggle to comprehend.
A natural inclination towards spirituality: With their ruler Neptune shaping their worldview, Pisces is deeply drawn to spirituality and the mystical. They find solace in practices such as meditation, tarot, or astrology, seeking answers and exploring the metaphysical aspects of life.
In conclusion, Pisces and its visionary worldview offer us a glimpse into a realm where dreams take flight, intuition reigns supreme, and empathy bridges the gaps between individuals. This mystical water sign embraces the power of imagination, offering a reminder of the limitless possibilities that exist beyond our physical reality. As we delve into the enigmatic world of Pisces, let us strive to embrace their dreamer's perspective and open ourselves to the magic that lies within and around us.
Cracking the Shell: Understanding the Elusive Nature of Pisces
Pisces individuals are often seen as mysterious and hard to understand. Like the enigmatic depths of the sea, they often hide their true selves behind a calm and composed facade. To truly comprehend the complex nature of a Pisces, one must be willing to dive deep into their inner world and unravel the layers that make up their personality.
One key aspect to understand about Pisces is their incredible emotional depth. They are highly attuned to their own emotions and those of others, often able to pick up on subtle cues that others may miss. This sensitivity can make them incredibly compassionate and understanding, but it can also leave them vulnerable to being easily hurt. Their empathy and ability to connect with others on a deep level is one of their greatest strengths, but can also be a source of personal struggle at times.
Imagination: The imagination of a Pisces knows no bounds. They have a natural inclination towards creative pursuits and can easily lose themselves in a world of daydreams and artistic expression. Their vivid imagination allows them to think outside the box and find unique solutions to problems.
Intuition: Pisces rely heavily on their intuition and gut feelings when making decisions. They have a natural ability to sense what is not immediately obvious and trust their instincts. This intuition often serves them well, guiding them towards the right path in both their personal and professional lives.
Adaptability: Pisces are known for their adaptability and ability to go with the flow. They have a natural versatility that allows them to navigate through various situations and environments with ease. This flexibility enables them to handle change and transitions smoothly.
Cracking the shell of a Pisces requires patience, empathy, and a genuine desire to understand their unique perspectives. By delving into their emotional depths and embracing their imaginative and intuitive nature, one can begin to unlock the secrets of this elusive water sign.
The Ideal Travel Companion: Pisces and Its Love for Wanderlust
If you're seeking the perfect travel companion, look no further than a Pisces. Known for their profound sense of wanderlust, those born under this water sign always have an insatiable desire to explore the world. Whether it's immersing themselves in new cultures, venturing into uncharted territories, or simply getting lost in the beauty of nature, a Pisces is your ideal partner for unforgettable adventures.
Pisces individuals are natural-born dreamers, constantly seeking inspiration from their surroundings. Their deep imagination and creativity make every journey with them an extraordinary experience. With their intuitive nature and an innate curiosity, Pisces effortlessly uncovers hidden gems and off-the-beaten-path destinations that will leave you in awe. Be prepared for whimsical detours and spontaneous discoveries, as Pisces travelers have a knack for turning even the most mundane trips into unforgettable escapades.
Deep Emotional Connection: When traveling with a Pisces, you'll enjoy meaningful conversations, heartfelt connections, and a profound sense of emotional bonding. They embrace the journey not only as an opportunity for exploration but also for self-discovery and personal growth.
Intuition and Flexibility: Pisces travelers possess an uncanny ability to navigate unfamiliar surroundings. Their intuitive nature allows them to adapt effortlessly to changing circumstances and embrace unexpected adventures along the way. You'll be mesmerized by their willingness to embrace the unknown and seize every opportunity that comes their way.
Immersive Experiences: Pisces individuals have a profound appreciation for art, culture, and spiritual connections. Prepare to explore local museums, savor delectable delicacies, and immerse yourself in the rich tapestry of every destination you visit together.
Harnessing the Power of Intuition: Pisces' Guide to Making Decisions
As a Pisces, you possess a unique and powerful gift: intuition. Your deep connection to your emotions and the world around you allows you to tap into a wellspring of insight when making decisions. By harnessing this innate ability, you can navigate life's choices with confidence and clarity.
So how can you effectively utilize your intuition to make sound decisions? Here's a helpful guide:
Trust your gut: When faced with decisions, tune in to the feelings and sensations that arise within you. Pisces are highly attuned to their gut instincts, so pay attention to any signals that may guide you towards the right path.
Listen to your dreams: Your dream world is a powerful source of guidance. Take note of recurring symbols, themes, or messages that surface during your slumber. Often, your dreams provide valuable insights that can shed light on complicated decisions.
Embrace solitude: As a Pisces, you naturally thrive in quiet and reflective environments. Carve out moments of solitude to listen to your inner voice without distractions. This will allow your intuition to speak to you more clearly.
Incorporating these strategies into your decision-making process will enable you to tap into the depths of your intuition, leaving you with a strong sense of direction and purpose. Remember, Pisces, your intuition is a powerful tool that can guide you towards a fulfilling and successful life.
To Wrap It Up
In conclusion, the enigmatic and mysterious Pisces truly encompasses a multitude of intriguing qualities, making it one of the most fascinating signs of the zodiac. From their imaginative and intuitive nature to their empathetic and selfless approach to life, Pisceans have a profound impact on the world around them. As we have explored in this comprehensive guide, their unique characteristics make them both complex and captivating individuals.
We have delved into the strengths and weaknesses of Pisces, examining how their creativity and compassion can inspire and uplift, while their susceptibility to escapism and indecisiveness can pose challenges. By understanding their ruling element of water and the astrological house they govern, we gain deeper insights into their emotional depths and spiritual connections.
Furthermore, we have explored the various relationships Pisceans foster, from the compatibility they share with other zodiac signs to the friendships and partnerships they cultivate. Through a compassionate and empathetic approach, Pisceans bring comfort and understanding to those around them, but they must also protect their own boundaries and avoid being taken advantage of.
Throughout history, Pisces individuals have made remarkable contributions to art, music, literature, and spiritual affairs. Their ability to tap into the universal consciousness and connect with others on a profound level makes them influential visionaries and thought leaders.
In order to fully appreciate and understand Pisces, it is crucial to acknowledge the challenges they face, such as the need for balance and grounding, as well as the importance of self-care and avoiding negative influences. With careful self-reflection and nurturing their innate talents, Pisceans can strengthen their sense of self and find fulfillment in both their personal and professional lives.
As we conclude this comprehensive guide to Pisces, we hope it has provided valuable insights into the depths of this enigmatic fish of the zodiac. By embracing their unique qualities, Pisceans can navigate their journey through life with greater self-awareness, empathy, and resilience. May we all find inspiration in the compassionate and imaginative spirit of the Pisces, a sign that reminds us to dive into the depths of our dreams and connect with the world around us in a truly profound way.