Top 5 Secrets To A Successful Relationship
The zodiac compatibility between Leo man and Pisces woman is very different, but, when a deep love is born between them, despite the differences in character, and despite having very different personalities, they can manage to create a tenderly sentimental, stable, and lasting union.
As you will see these signs love matches with Gemini, Sagittarius, Scorpio, and Capricorn, but the union between them is perhaps too risky. However, everything is possible, with some compromises and a little healthy passion!
By reading this article you will discover how two seemingly incompatible signs like Pisces and Leo can get along or at least try to get along with a little goodwill and some compromise. The affinity between these zodiac signs is not very strong but, in astrology and love, never say never!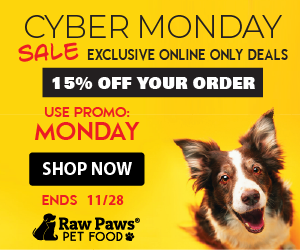 If you love horoscopes and want to know every secret, watch this video where we tell you about the signs and characters of the most famous movie stars!
Interesting Facts About A Pisces Woman
A Pisces Woman In Love Pisces woman experiences love in many ways, but most importantly her love is experienced as an important moment of her existence, in which she is able to express the best part of herself. Her importance counts a lot, especially that of her partner which turns out to be entirely necessary
www.zodiacenthusiasts.com
What are the 5 Secrets to Achieving a Successful Relationship
1. Communication is key. Make sure you are always communicating with your partner, whether it be through words or actions.
When it comes to relationships, communication is key. This is especially true for a Leo man and a Pisces woman. These two signs are very different but can complement each other perfectly if they communicate openly and honestly. A Leo man is typically confident and outgoing, while a Pisces woman is more sensitive and introspective. If these two can learn to communicate effectively, they will be able to create a strong and lasting relationship.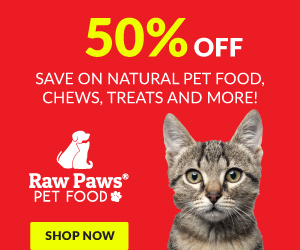 2. Treat each other with respect. This includes not putting each other down, being considerate, and not taking things for granted.
If you're in a relationship with a Leo man, it's important to treat him with respect. This means being considerate and not taking him for granted. It also means not putting him down or making him feel less than he is. Ultimately, this will help create a stronger and more lasting relationship.
3. Listen to your partner and take their feelings into account. Don't make decisions without consulting them first.
If you're in a relationship with a Pisces woman, it's important to listen to her and take her feelings into account. Don't make decisions without consulting her first. Pisces women are very intuitive and in tune with their emotions, so it's important to be attuned to her needs. By doing so, you'll create a stronger, more harmonious relationship.
4. Don't take your relationship for granted. Make time for each other and cherish the time you have together.
No matter what your sun sign is, it's important to make time for your partner and cherish the time you have together. That's especially true for a Leo man and a Pisces woman, whose relationship can be one of great passion and romance. If you're in such a relationship, don't take it for granted – make sure to schedule time for each other and enjoy every moment.
5. Be willing to compromise. No relationship is perfect, so be willing to make adjustments to keep the relationship strong.
No relationship is perfect, and that's especially true when it comes to the Leo man and Pisces woman. Both signs are strong-willed and can be quite stubborn, so it's important to be willing to compromise to keep the relationship strong. Luckily, these two signs also share a deep love and respect for one another, so if they're willing to work together, they can overcome anything.
Water sign and fire sign: a beautiful love story?
Pisces is a Water Sign, and Leo is a Fire Sign. The characteristics of Fire are vitality, enthusiasm, energy, strength, and passion.
Fire signs are resourceful, daring, impulsive, impetuous, and dynamic. Air symbolizes communication, intellectual abilities, creativity, and sociability.
Air signs are intelligent, sociable, dreamers, gifted with artistic flair, and skilled communicators.
Leo is under the influence of the Sun, a symbol of individualism, strength, vitality, and energy. Pisces is ruled by Neptune and Jupiter. Jupiter represents self-esteem, optimism, physical and spiritual well-being, and prosperity. Neptune symbolizes intuition, the unconscious, fantasy, the dream world, spirituality, and art at all levels.
The 3 Zodiac Signs of Water: Cancer, Scorpio, and Pisces
What are the zodiac signs of water? Pisces, Cancer, and Scorpio are the water signs. They are also known as the "liquid signs." These signs are associated with emotions and intuition. They are the leaders of their Sign ships (groups made up of people with the same sign), and they have a deep sensitivity to
www.zodiacenthusiasts.com
The native of the twelfth sign of the Western Horoscope, Pisces, is a sensitive, romantic, affectionate, rather reserved person. Leo, the fifth sign, is assertive, independent, optimistic, and eager for gratification. His nature pushes him towards a leadership role.
When Pisces feels loved and protected by his strong character, he reciprocates in every way, helping him to achieve his goals and dedicating themselves to him with affection and kindness.
The Zodiac signs are divided into Cardinal, Fixed, and Mutual. The former (Aries, Cancer, Capricorn, and Libra) coincide with the beginning of the seasons and characterize enterprising and ambitious personalities.
The Fixed (Taurus, Leo, Scorpio, and Aquarius) placed in the middle of the season do not like changes, they hardly change their mind. They finish what has already been started.
Leo is a Fixed Sign, while Pisces is a Mutable Sign. their relationships, therefore, will also be complicated by this aspect relating to their seasonal cadence, but also rich in mutual spiritual and intellectual exchanges. The mutual signs, positioned in the transition from one season to another, are, on the other hand, also changeable in mood, they love moving around and traveling, and adapting to everything.
Leo man and Pisces woman love compatibility
Pisces female and Leo male are not astrologically compatible, as there is not good compatibility between the fire and water zodiac signs.
The Fire signs, Aries, Leo, and Scorpio, are compatible with those who share this natural element with them and with the Air signs, such as Gemini, Libra, and Aquarius.
Water signs, such as Cancer, Scorpio, and Pisces, as well as other "aquatic" ones, are compatible with Earth signs, such as Taurus, Virgo, and Capricorn.
A love story between a native of Leo and a Piscean sees the meeting of two opposite temperaments. Leo is vital, determined, ambitious, generous, and impetuous. Pisces is not very extroverted, reflective, or measured; he has a marked sensitivity and a great desire to spend his life in complete tranquility.
Leo's impetuous character can often make Pisces suspicious because so much impetuosity and audacity make him uncomfortable. The Fire sign, on the other hand, could be disappointed by the hypersensitivity of the Water sign, which dulls his exuberance a little.
While the self-centered Zodiac King always feels like the "boss" in every context, Pisces doesn't like to take center stage. Pisces is even more selfless than generous Leo, which gives the Water sign greater vitality and determination.
21 Answers About The Pisces Woman And Her Love Life
The Pisces woman has a complicated character. She is sensitive and emotional, but also very intuitive and understanding. This woman will take on the role of nurturer and protector, often without asking for anything in return. She tends to be shy or reserved when she first meets someone, but she is quite the charmer when
www.zodiacenthusiasts.com
Leo man and Pisces woman relationship compatibility.
Dating a Leo man can love at first sight. Every Leo man is a bundle of energy, charisma, and magnetism. They are passionate and confident, always looking for the next adventure. Being around them is always stimulating.
As for Pisces women, they can be very sympathetic and kind-hearted. They are often quite intuitive, able to read people well and understand their feelings. However, they may not be as assertive or outspoken as Leo men prefer. On the other hand, Pisces women usually have a great sense of humor and are very romantic.
In general, a compatibility between Leo man and Pisces woman is really good. Both signs have a lot to offer the other: Leo man with his dynamism and drive; Pisces woman with her intuition, gentleness, sensitivity, and ability to understand others.
Pisces woman and Leo man in a love relationship mutually benefit from each other's qualities. As they grow on an inner level they can give greater meaning to their relationship.
Leo and Pisces are two different characters, and to live a love story they have to come to terms with it. In reality, there are no real conditions for a love relationship between a Pisces and a Leo, but sometimes it happens, because the Pisces, attracted by the Fire sign, lets itself be conquered.
Their story can only have a good outcome when these two signs of the western horoscope manage to understand and satisfy each other's needs. Leo will push Pisces to be more decisive and enterprising; the Water sign will push the Fire one towards greater tolerance and empathy.
Leo man may
Leo man Pisces woman friendship compatibility
Friendly relationships between Leo and Pisces can be affectionate and serene. They share qualities such as loyalty, a sense of humor, and generosity.
Both signs are ardent lovers of life and enjoy the arts, especially music. They also appreciate lasting friendships, which gives them a lot in common.
Pisces people are often very intuitive and spiritual, while Leo is more rational and concrete. This can lead to some misunderstandings or even arguments.
However, these two signs have a lot of love to give, so if they can understand and forgive each other, their relationship will be one of the most harmonious in the zodiac.
These two signs can become friends for life. Pisces tolerates Leo's self-centeredness and Leo always offers him psychological support in times of emotional difficulty.
The Best Of Leo Man Personality
In astrology, the sign of Leo is associated with both the zodiac sign Leo and the lion. People born under the sign of Leo are often described as confident, charismatic, and self-assured. They are also often very kind and humanitarian-minded. Here is complete guide and everything you need to know about the fixed fire sign.
www.zodiacenthusiasts.com
Pisces man and Leo woman compatibility
Leo woman is a sentimental person, not very extroverted, dreamy, and romantic. In a couple formed by a Pisces man and a Leo woman, the two partners will improve each other's personalities, especially if they work hard to achieve a common goal. They are also united by the innate gift of generosity, sensuality, and romanticism.
This very sensitive and somewhat withdrawn man gladly entrusts himself to this woman who is so determined and endowed with great fortitude. And that's how their compatibility levels up. She is the undisputed boss of the couple and he supports her and understands her needs.
The Pisces man is a romantic dreamer and, drawing impetus, life, and sensuality from his woman, he tends to idealize her. The Leo woman thus satisfies her need for admiration and contemplation from her partner.
Despite the differences in character, the respective qualities (sensitivity and creative flair of the Pisces man and vital energy and radiance of the Leo woman) can make their love relationship satisfying.
Their relationship could go into crisis when faced with the real difficulties of life, due to a certain basic immaturity that unites them. Some good advice that might come in handy for this couple
If the couple's affinity that interests you is Pisces and Leo, don't give up just because these zodiac signs are distant from the point of view of the horoscope.
Often what holds so many couples in the world together is the will! Although the beginning may not be easy and you will certainly have to find compromises if both of you give your best this couple will reserve you great satisfaction and great love!
Discover The Leo Woman Best Match
What is a Leo woman's personality? The Leo woman is a person with a strong, positive character, who does everything to succeed at every level, personal and professional. She is a protagonist in the show of life: self-centered and full of self-esteem. Her self-confidence in herself attracts the interest of men, but she can also
www.zodiacenthusiasts.com