The Gemini and Cancer compatibility is based on the opposite polarity of each other. Gemini is the sign of mind and communication while Cancer is the sign of emotions and intuition. Gemini can be logical, critical and analytical while Cancer is emotional, intuitive and sensitive. These opposite qualities can create a lot of tension in a relationship if not managed correctly.
Here are some tips to help manage Gemini and Cancer compatibility:
1) Balance your thoughts with your feelings- try to stay open minded and flexible when it comes to opinions, but also take into account how you feel about something when making a decision.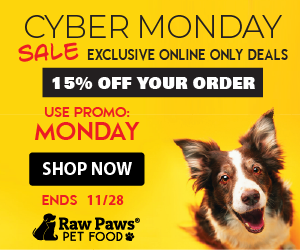 2) Let go of grudges- it's hard to let go of something that we've been angry about for a long time, but it will only make things worse in the long run. Letting go will allow both parties to move on from the conflict.
In the Astrological Chart the Sun in the sign of Gemini indicates the intellectual side of the personality which is distanced from others, is critically controlled and connected, joins the richness of feelings, subjective beliefs, vague thoughts, and uncertain attitude that comes from the Moon in the sign of Cancer.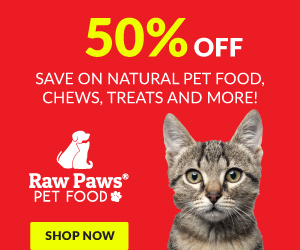 This blend of intellect with instinct can be the basis for great intuition, true capture, and an unparalleled assessment of situations and opportunities.
The high sensitivity of the Moon in Cancer does not marry well with the Gemini characteristics, hence this Astro combination will often be expressed with duality; feelings, on the one hand, reason, and will on the other.
How great is the Gemini and Cancer relationship?
As mentioned a little earlier, Gemini and Cancer are not very compatible because there are very important differences. However, some astrology experts say that when two opposite signs attract each other, the Cancer-Gemini compatibility can work precisely because of the attraction of the opposite. And this could be the case in a Cancer-Gemini relationship. However, it will only work if both zodiac signs are aware of and respect the differences in each other's ways of being.
Cancer (ruled by the Moon) is sensitive and emotional and feels more than you think. Geminis (which is ruled by Mercury), on the other hand, are more intellectual and reflective and act more with their head than with their heart. Cancer is more capricious, something Gemini may find difficult to understand. Cancer is very familiar, while Gemini loves a good party – and the more guests there are, the better.
To establish a deep and meaningful relationship, they must overcome these differences, for which the two signs must accept that the other is very different and not try to change it. If your Gemini partner's personality doesn't assume a cause for distrust for Cancer and as long as Gemini accepts the Cancer way of being and doesn't blame them for their temperament, both zodiac signs can learn a lot from each other.
Gemini and Cancer compatibility
Sometimes in the personal horoscope, in the birth chart, the aspects of the Sun and the Moon can be directed negatively, meaning that one can be in one sign, and the other in the others, and when combined, these two cannot work well together.
The union of Cancer and Gemini, is very satisfying, as the Gemini will bring new ideas and strategic skills. At first glance, the Cancer and Gemini signs are not very compatible, because there are many differences between their goals and the methods they use to achieve them. Although Gemini and Cancer like each other, their relationship can be complicated because Gemini and Cancer aren't very compatible.
Gemini is the thinker whereas Cancer feels things deeply. Gemini is analytical and objective where Cancer is intuitive, emotional and subjective. Gemini likes change, but can be impatient with details. Cancer has a deep intuition about people and situations that can be difficult for a Gemini to understand.
The Sun in Gemini brings the intellect and reason which are important to Cancer, but these must be accepted by Cancer in order to have a successful relationship with Gemini. The Moon in Cancer is the emotional side of personality which gives direction to Gemini, as well as the intuition that makes understanding people and relationships possible for a Gemini.
Emotional Cancer wants their relationship to work making Gemini is highly secure in a relationship with Cancer. Gemini and Cancer are two of the most compatible zodiac signs because they are intellectually and emotionally compatible.
Positive traits
In this combination, the Sun and the Moon are combined in that sense, that this person is both a child and a mature person, and from time to time one or the other side may come to the surface.
This is a good trait as she can deeply understand all the people in her environment, she can appreciate the childish behavior of some people, and she can understand at the same time how the business game plays out.
He's not an entirely intellectual or entirely imaginative person – he's somewhere in between, and that's a good thing, he can have the best of both sides. This human being is imaginative when it comes to conceiving his ideas of him and is practical in a way that can make these ideas a reality.
He is a vivid, creative and sensitive person who has a deep sensitivity that drives him to take an interest in human things and social relationships: he can be of help to all the people who are close to him.
But he is poised between the intimacy of his family life and the fatigue of the outside world in which he would like to immerse himself. Again, we're not saying this is a bad thing, but, bearing in mind your life circumstances, it can be a problem.
In his life, all the positives about him could be seen as negatives, and vice versa, it all depends on him. He can get something out of his life of him and, at the same time, his mind can function in such a way that it can destroy everything he builds for a long time.
Negative traits
When it comes to the defects that are related to the person who has the Sun located in the Sun and the Moon in the Cancer sign, we could say that he continually tries to calm the availability with a sense of security, a social life with a private person, a dream with lucidity.
Things aren't always easy in his head it's often very difficult for him to prove himself as a person because he easily falls under the influence of the environment.
So, here too, it all depends on his environment; if it is positive, the impact on him is positive; and if he is negative, his life cannot be different.
His inner life, driven by numerous and complex dreams and visions and ideas, determines the center of his spirit in love with novelty and wonders, which often borders on fantasy. This is the moment when he cannot find a place to enjoy the necessary balance in his life; furthermore, he is the one who could be subject to both good and bad influences and is therefore capable of both the best and the worst in his life.
Gemini and Cancer in relationship
The Gemini-Cancer relationship may seem difficult at first, but there are a few things you can do to make it work. First of all, try to understand each other's needs and be patient while both of you adapt to the new situation. Continuing the relationship requires both patience and effort on your part, as Gemini-Cancer relationships can be full of surprises and twists and turns.
Although Gemini and Cancer signs may not seem compatible at first glance, there are many positive traits that can make this pairing work in the long run. For example, Gemini is creative and imaginative, which can benefit Cancer because Cancer is intuitive and emotional. Gemini is also sensitive, so he can understand what Cancer is going through emotionally. Finally, Gemini is open-minded and tolerant, so he will accept Cancer for who she is – even if that means that some aspects of her personality don't mesh with his own.
Gemini and Cancer compatibility in love
When it comes to love, a person who has the Sun in the sign of Gemini and the Moon in the sign of Cancer is a little quieter, more sensitive, and shy than the prototype of a Gemini sign (regular Gemini, or the one who has the Moon located in the sign, for example, of Leo).
In a sense, this is the person whose existence in love is most affected by the need to have a family, and it can be difficult for him to reach maturity in this sense because he will be under the impact of many oppositional aspects in his life. love.
At one point in his life, he may be a serious date and a person who can't settle down, while at other times he may be the one person who desperately desires to have a meaningful connection with his soulmate. And believe us, in his love life of him, anything is possible and throughout life, he will perceive love and interpersonal connections in many ways.
On the other hand, this is the person who must have some independence, even when he is sincerely in love; but at the same time, he will never stop wanting to be adored and cared for alongside his lovers.
The fact is that this personality type will always be at the center of his love aspirations. In any case, it is a person at the same time unreal in expectations, capricious in love, and a little crazy because her traits are common to both characters, both the Moon in Cancer and the Sun in Gemini.
Gemini and Cancer Sexual compatibility
Gemini is an air sign whereas Cancer is a water sign. Their love life may involve some challenges, but if sensitive Cancer can help Gemini to be more practical in bed, the two can make a go of things.
If you are in a Gemini-Cancer relationship, it is important to understand that your compatibility may depend on each other's attitudes.
The sexual compatibility between these two signs is quite good. People with the Sun in Gemini and the Moon in Cancer are often very sensitive and emotional. They enjoy spending time alone and can be quite introverted when it comes to sharing their feelings with others.
This is not always a bad thing, as these individuals typically have a rich sex life that they enjoy exploring on their own. However, these same traits can make it difficult for them to establish strong relationships because they are often hypersensitive to any criticism or disapproval.
Cancer can teach Gemini partner to be more emotionally available, and Gemini partner may learn to be more emotionally communicative.
Gemini Man and Cancer Woman
If Gemini man finds a perfect match for life or love, he can be really happy and he will be able to reveal his inner being who is extremely mobile, lively, curious, and gifted with excellent communication skills.
Gemini prefers a lover to nurture his inner world of him, either specifically or symbolically, and in return, he will be eager to show the loving person he hides for a long time. The female Cancer may be able to fulfill the need for a lover who is sensitive and caring, but at the same time she doesn't have to worry about being taken for granted.
Overall, Gemini and Cancer compatibility in a relationship is good because these two signs share many common traits which make them compatible.
Gemini and Cancer friendship compatibility
For this person, it is really important how others see him – and the others, the people who know him well, see that he is the only person incredibly attached to his roots, his family, but also his friends, and is instinctively wary of towards people who do not belong to his world.
He is a very warm and protective type of friend for people who feel comfortable in his company and for those people who love him openly and honestly. He knows how to repay such behavior. And alongside his friends, who often become his extended family, his family of origin remains essential to him as long as he lives.
Another important thing for this person when it comes to friendship is that for him the final sin is a betrayal that he would never be able to forgive.