Capricorn In Love Behavior
Indeed, Capricorn in love seems to be slow making a move to find love. He doesn't have the same intensity in finding love as well as in other areas of life. Finding and making love is considered the most essential phase in their life. However, it requires time to get it right, and sometimes time is what they're short of. Capricorn in love is good at hiding emotions. Love can turn out to be a stressful experience to manage for Capricorn, because of the concern with which this sign deals with emotional experiences, especially in the early stages of the relationship.
Love To Be Loved
Capricorn considers love holly, and they don't have the tendency to cheat their partner. Is true that Capricorn spends a lot of time to find the right, therefore, giving up in true love is almost impossible. If Capricorn is unhappy with a partner for different reasons they have the strength to face partner and declare separation.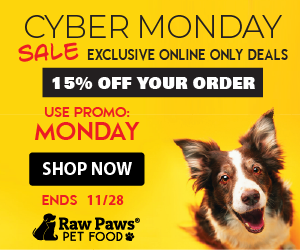 Capricorn means business, and they don't like fooling around with the partner's emotions. If divorce happens while Capricorn has children to look after they'd make sure to keep them away and unaffected by the pain or the stress of parent's reparation. Capricorn will provide all is a request for their children making sure they get to pass the problematic of divorce phases easily.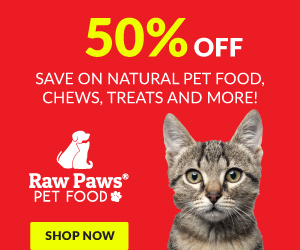 Fear Of Losing In Love
Fear of losing in love would be a significant defeat. Consequently, Capricorn has to be patient and calm if he/she wants to find the right partner. This measure of distrust is to be attributed to the fear of losing a loved one. However, if he/she can win trust, Capricorn will prove to be a loyal and devoted lover, who will do everything to meet the needs of the partner; once he/she engages on an emotional level, his concern is total. Looking for the safe love would be worthy of all time spent. Love is a state of grace for Capricorn, and he/she has to work hard to keep it.
Trusting In Love
Capricorn tends to have an interest in having an extensive relationship. It is a must because Capricorn has a problem with people's trust. Therefore he/she is keen on finding love if there is no trust. Importantly, Capricorn isn't interested in being in love for a short period of time. In addition, the more love lasts, the better for them. Capricorn would give it all to make love the best part of their life. Typical Capricorn in love is a demanding individual.
Some demands are small and worthless but for Capricorns appear to be worthy. Capricorn prefers to dominate in love, not to rule over but to be able to drive it to a safe harbor. Long-term commitment and faithfulness are demanded right from the beginning. Again they mean business and don't like to fool people around with empty promises.
They mean what they say
Finding the right love is worth waiting
Take love to a different level of experience
Will offer love all they have
Can get emotional in love's first phases
Prefer to have a good financial back up before getting in love
May have few awkward demands while in love
Want love to last forever
Want faith and trust from partner
Sex Life
Capricorn in love may not prefer to show their emotions in public, he/she tends to keep it private. But when in lovemaking and relationship the curtains of emotions are off, and pleasure takes place. Capricorn considers having sex is the most essential part of their life. Capricorn prefers that lovemaking must have romance and affection. Having the right partner for Capricorn would be dreams come true. Expressing their feeling and emotions at the right partner is a must as they need someone to love and share their soul with.
Attracting The Right Partner
Capricorn in love knows how to seduce their partner and will make sure they are fully satisfied. Partner will enjoy Capricorn's love and affection and will want to be with Capricorn as a partner for life. Partner apart from the pleasures of lovemaking and satisfaction will also get security, faithfulness, admiration, stability, family carefulness and will be forever loved.
Under a sometimes cold and detached aspect, there is hidden intense sensuality waiting to be asked by a lover of value. The most important thing for Capricorn is to have a clear sentimental situation since love and sex go hand in hand with them.
He is a loyal, passionate and loyal lover, who will spend magical moments with the person who shares his bedroom. A reliable, sincere and libidinous partner can bring out the best of Capricorn from a sexual point of view.
The End Of An Affair
Capricorn mainly feels the excitement caused by competitions. If the game, offers a coveted prize then Capricorn is the first to participate. Capricorn is in constant search for a person with a particular class, sexy and also full of money. Also, the ideal partner must be responsible and down-to-earth. Capricorn lover remain ambitious, sets a goal, and works hard to achieve it. Devoted and passionate, Capricorn is a vessel of emotions waiting for the right person to be emptied.
Typical Capricorn hates cheaters, liars, and unfaithful lovers and will not quickly forgive. True Capricorn has a solid character and has zero tolerance for unfaithfulness. Capricorn is serious about love and relationship. The so-called terms of love are made clear from the beginning. Hence Capricorn finds it difficult breaking own rules.